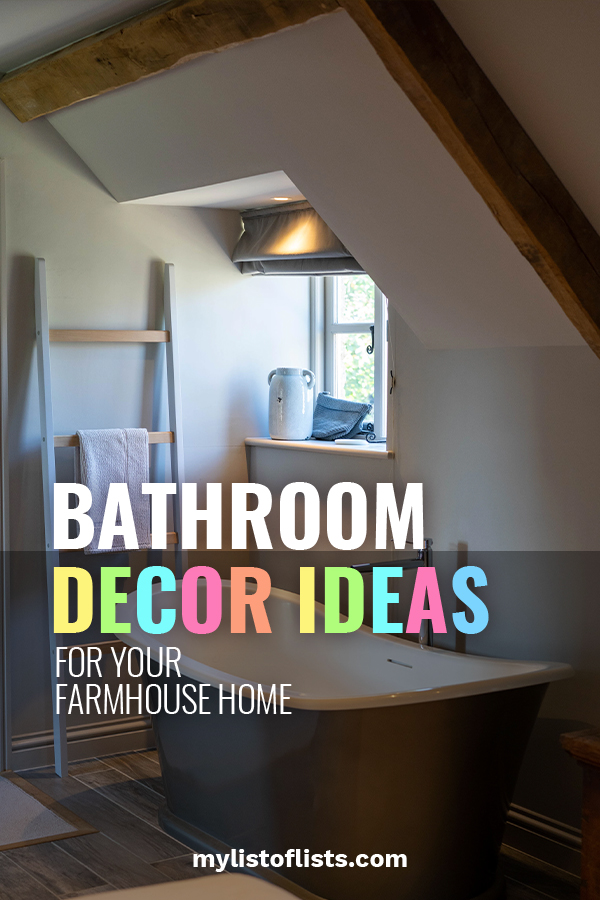 It's time to turn your bathroom into a fabulous farmhouse! A combination of the right color scheme and textured home decor pieces can turn any "blah" space into something  farmhouse fresh!
 A pendant light and exposed wood shelving make this bathroom look cozy and oh-so rustic. Use baubles like metal baskets, linen towels, and greenery to pull the vibes together.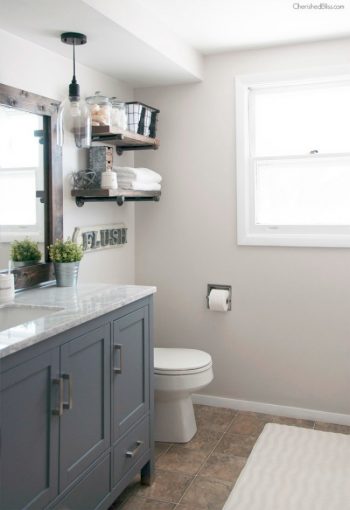 A quick trip to IKEA (and to this designers blog!) will have you remodeling your bathroom in absolutely no time at all. Again, take a peak at the galvanized metals hiding in the nooks and crannies. Touches like these make it feel like you're in an antique shop!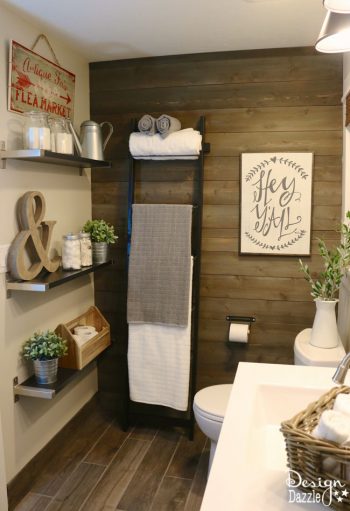 Shiplap is here, and here to stay. Beige planking and subway tiles create an unbeatable difference in texture. Find vintage light fixtures like this at World Market or on Houzz.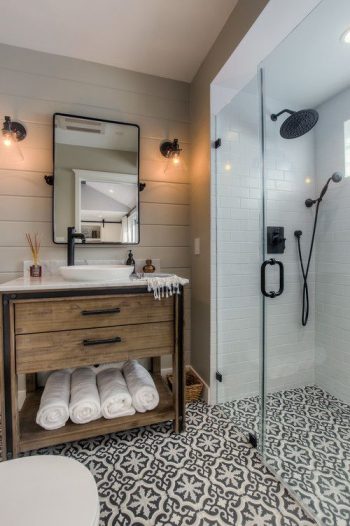 Galvanized metal buckets make a huge statement in this simple bathroom. Find one that is large enough to accommodate two faucets for more efficency in the mornings. However, there isn't a countertop, so you may have to think of something else for your morning routines. Maybe a wood block cover that sits over the top?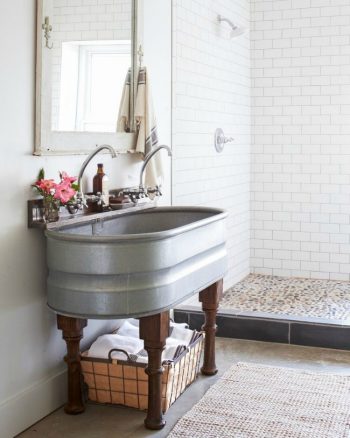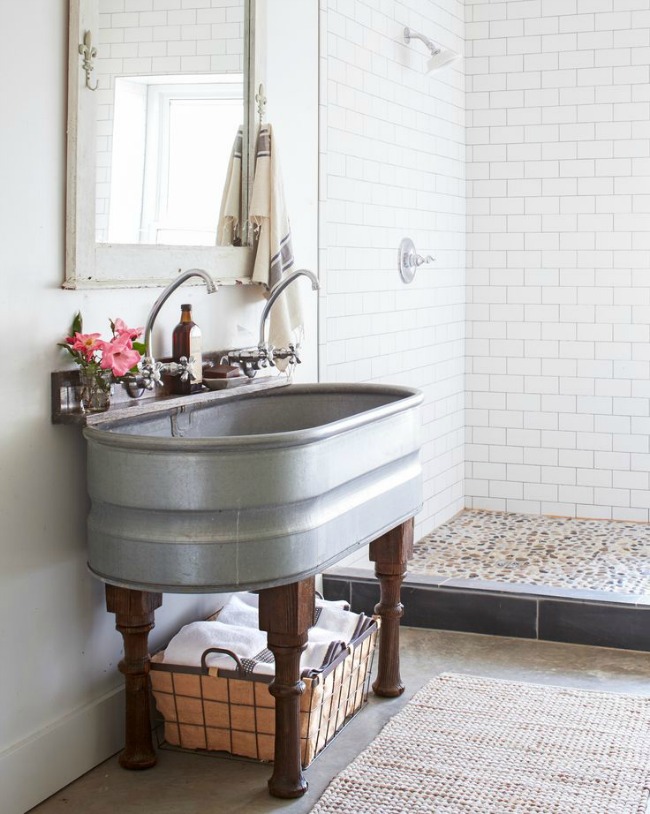 Shiplap is great…but dark shiplap is even better. Navy shiplap and gold fixtures bring the farmhouse vibe to the beach. Don't you feel like this bathroom belongs in a lighthouse?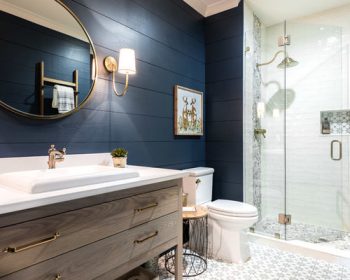 Designing a new bathroom can be difficult! Even if you don't do a complete bathroom overhaul, it can be draining to paint and change out fixtures. For a quick and easy bathroom update, place strategic metal baskets and soap dispensers across your countertops. The basket (find one at World Market) makes this space look instantly rustic.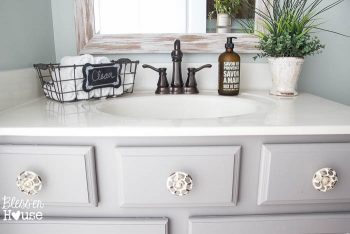 I mean, that is what you're supposed to do in the bathroom, right? Remind those that may have forgotten with an adorable rustic sign. I'm in love with the sign, but I think my favorite part of this bathroom is the pitcher of white flowers.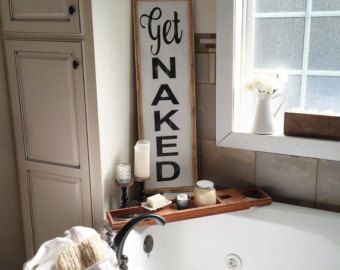 This bathroom vanity looks like it could double as a kitchen countertop, and that's why it's so fantastic! Solid wood countertops are a beautiful backdrop for lush soaps, flowers, and classic chrome hardware. Wicker baskets are great for storing your important items!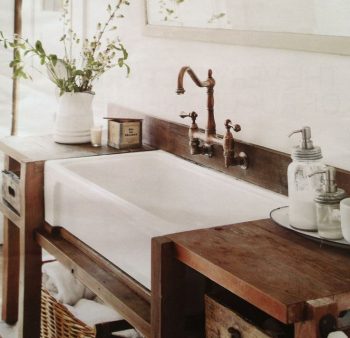 Looking for more inspiration? I got all of mine here:
But wait! Don't go anywhere just yet, you can't miss these other bathroom remodels!
Easy Ways to Store Your Bathroom Towels