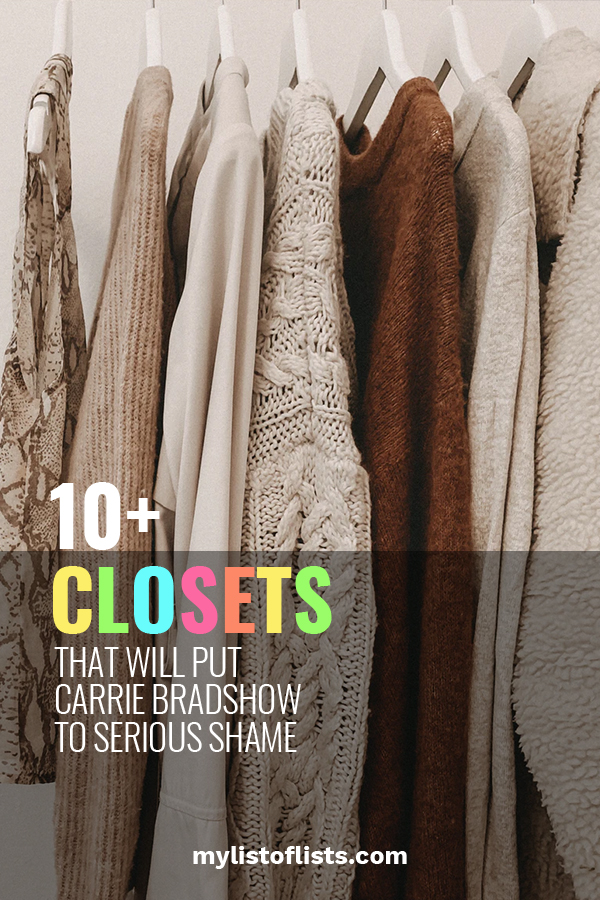 Closets that put Carrie Bradshaw to shame? There couldn't possibly be a closet on the planet up to this task! But..that's where we're both wrong..here are 10+ closets that are up to the task, and some of them are even better.
Every closet needs a mirror, and a full length one at that! With this gorgeous chandelier hanging, it'll be the perfect place to take a selfie.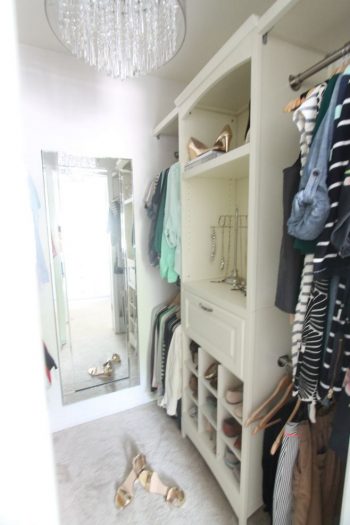 It doesn't matter if you have a small space to work with; all you have to do is make the most of it! Here, a hall closet is turned into a more roomy space with shelving and a tucked-away dresser. Lush carpet and a jewelry stand make this look like something straight out of an NYC loft.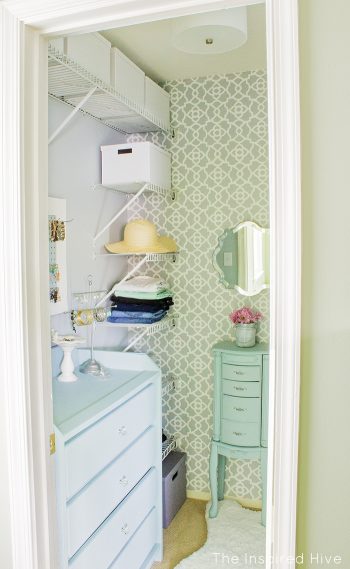 Oh…what I would do for a walk-in closet of this size! With the correct kind of storage, you can make absolutely any space look absolutely HUGE. Forget Carrie Bradshaw…I think this kind of closet is better suited for Princess Mia Thermopolis.
Bold colors make a statement in any room, but make a big statement in tiny closets. Stick with clean modern fixtures and shelving if picking a bright backdrop!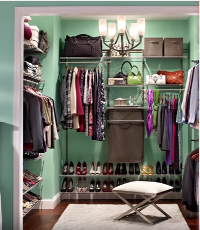 Of course, if you've got a whole ROOM to work with, you may as well utilize all of that space, right? Who wouldn't love a chaise lounge in the middle of their wardrobe room? I know Carrie would be all for it.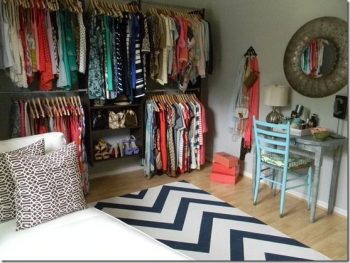 Hot pink wallpaper makes a dramatic statement paired with an elegant chandelier. Again, add a vanity if you have the room! If you have a crowd in the bathroom, everyone will be thankful for the extra space!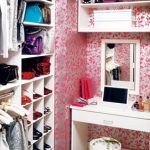 Earthy tones and textures run rampant in this small space. Seeing wallpaper like this could cheer anyone up on a rough morning!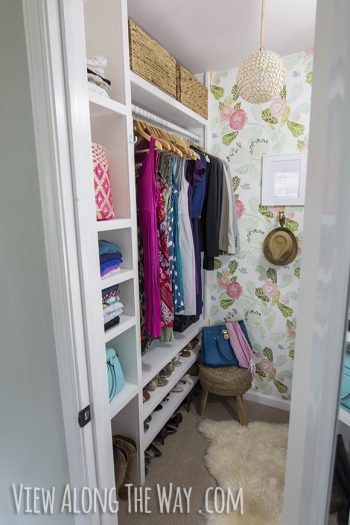 Now, I think this blogger's bedroom is just as beautiful as her closet is! She carried the beachy vibes from room to room, including this closet. The gold trim keeps things looking calm, but formal at the same time.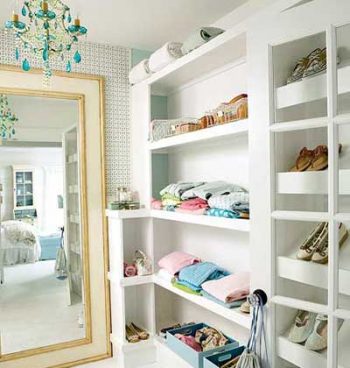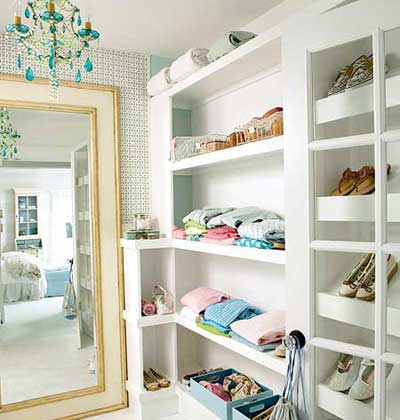 Forget about sharing bathroom countertop space! Because who would want to share the bathroom with a set up like this one! You can see her handbags stashed in the corner, but I'm dying to see what the rest of this closet looks like!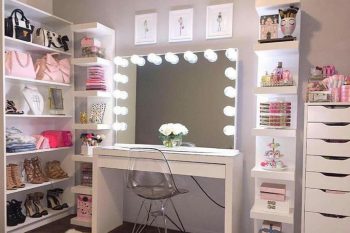 This closet wasn't very big to begin with..but small shelves for storage, and a dramatic wall hanging would impress even Blair Waldorf.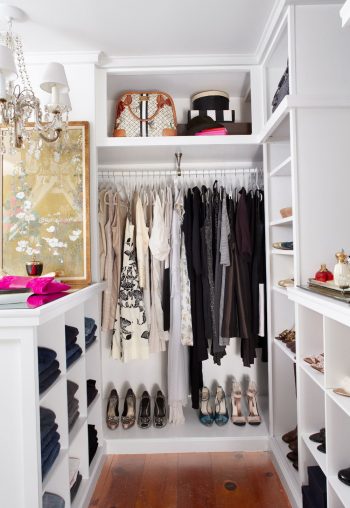 If you pick the right kind of furniture, pieces like this round footstool could be easily converted into additional storage space. Depending on the size, you could easily shore off-season shoes! But don't forget a touch of pizzazz…this blogger didn't (see the candles in the corner!)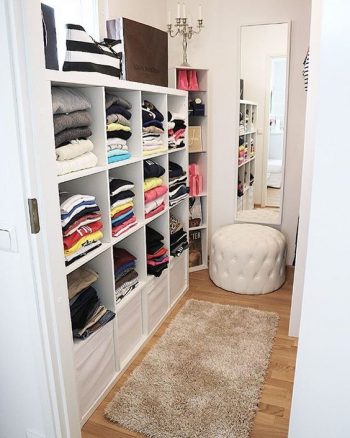 All of these Carrie Bradshaw closest ideas were first posted on these websites..