If you're interested in arts and crafts, you must have heard about the Cricut machine. For those who don't know, it's a cutting machine that you can use to create fantastic crafts. Also, you can use a wide range of materials to truly make your project unique.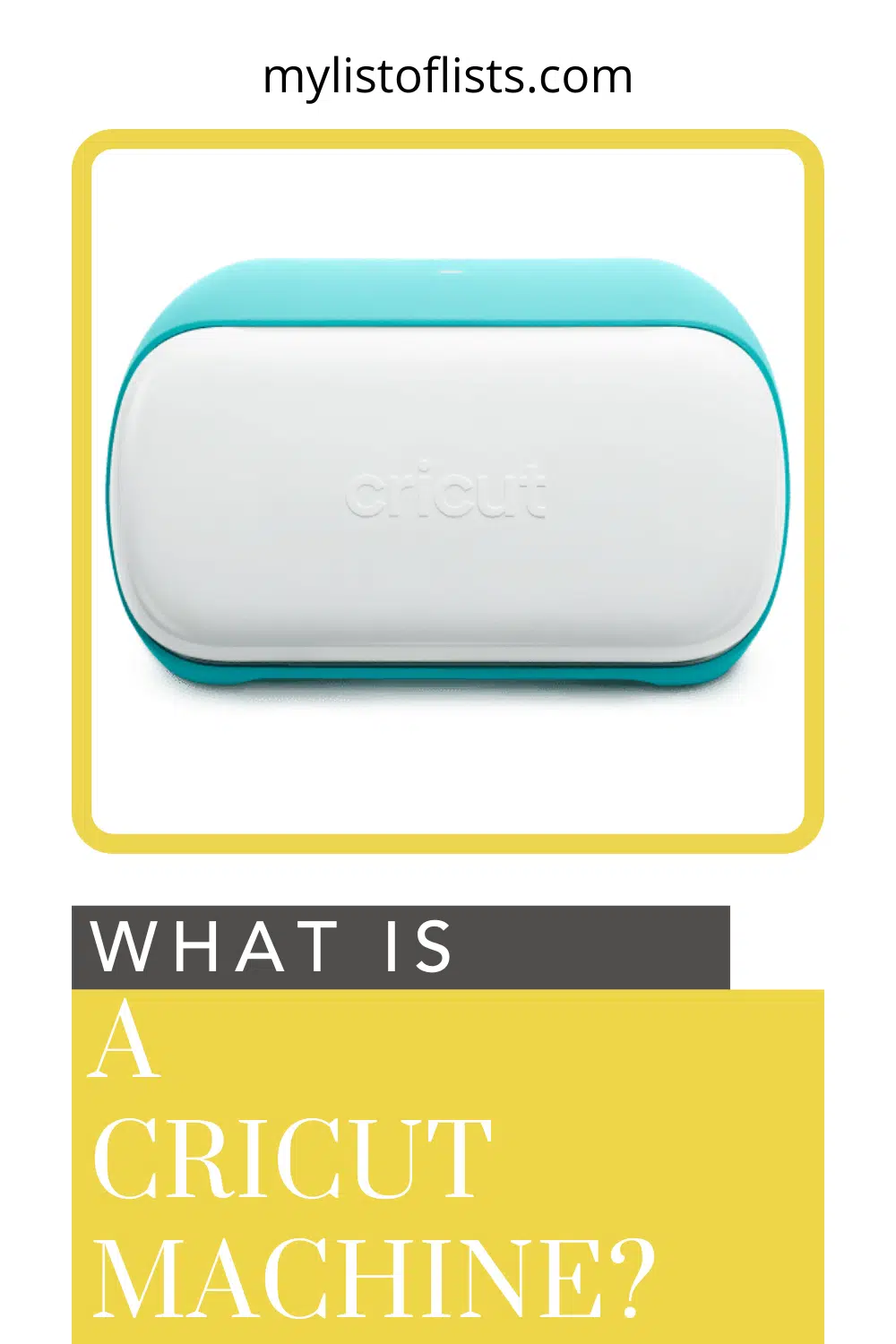 In addition to that, some models also you to draw, create, and emboss folding lines for boxes, greeting cards, 3D projects, etc. So, while you can use this machine for cutting things, it's also an excellent crafts tool.
Now, it's understandable to have some concerns about investing in one of your projects. So, this article will explain the functions of this device, upgrading possibilities, and other alternatives. This way, you can determine if it's best for you and worth buying.
With that said, here's everything you must know before buying a Cricut machine.
When You May Need a Cricut
If you're a crafter, a Cricut is most likely an investment that's worth it. So, the great thing about this machine is that you can use it for various projects—even home décor. Also, if you want to make unique envelopes, a Cricut device will simplify that process greatly.
So, the best way to determine if you need this machine is to ask yourself the following question.
Do I craft and need to cut various materials a lot?
If your answer to the question above is yes, then get a Cricut. If not, then save your money and buy something else instead.

A Cricut Is Not a Unique Machine
You should note that there are other cutting machines that are not created by Cricut. These machines can do similar functions to the Cricut one, but they're not all the same. Two other high-quality brands of cutting machines include Brother and Silhouette America.
The Brands Have Good Reviews Too
Like Cricut products, these cutting machine brand's devices also have great customer reviews on online stores. So, you can't go wrong with picking a machine from any of these brands.
Why Choose Cricut Over Other Brands
Considering this article focuses on the Cricut machine, here are some reasons you may want to get Cricut over other brands.
Provo Craft & Novelty (the company that makes Cricut) has a track record of making high-quality products
The company also continues to create new tools and accessories that make crafting more efficient and fun
Cricut is more than a cutting machine because it offers a number of other features and functions
Cricut has an active and helpful online community that's determined to help others with tips and tutorial videos
With that said, it certainly won't hurt to explore the functions and features offered by other cutter brands. So, check out what's available so that you're confident that you made a well-informed decision with your purchase.
The Three Different Types of Cricut Machines Available
You can purchase three different types of Cricut machines. So, the models available include the following.
Cricut Explore Family
This series is the most popular and commonly-used set of cutting machines by Cricut. So, this series comes with three models, two of which are outdated and sold used. Now, all of them cut the same materials, but each has varying features with the new upgrades.

Cricut Explore One and Explore Air
While these are two different products released under different names, their similarities allow them to be categorized as one. That said, the Explore One had just one tool holder, and the Explore Air had two tool holders.
Moreover, it had a Bluetooth connection. These versions are available used only. Cricut doesn't sell them new on the official website.
Cricut Explore Air 2
This version has the same features as the Explore Air (i.e., cuts, scores, draws, and prints, and then cuts too). However, the major difference is that this version is two times faster than Explore Air.
Cricut Explore 3
This is the newest Cricut machine model. It has all the features and capabilities of the Cricut Explore Air 2. However, it also cuts "Smart Materials" (sticky cardstock, iron-on, vinyl) without the need for a cutting mat. In addition to that, it cuts twice as fast as the Explore Air 2.
Also, the new sensor for the "Print then Cut" function allows you to use colored and white paper.
Cricut Joy
The Cricut Joy is a miniature cutting machine. It's a great option for those of you who want a cutter that you can take with you on the go. Also, it cuts and draws iron-on and vinyl without the need for a cutting mat!
Cricut Maker Family
This series of cutting machines are ideal if you need a lot of cutting power. These models have ten times the cutting force of the Cricut Explore family products.
Cricut Maker
The original Cricut Maker was more powerful than the Explore Air when released. Also, this cutter offered cutting, scoring, debossing, and more.
Cricut Maker 3
The newest version is the Cricut Maker 3. It has all the features and capabilities of the original Cricut Maker. However, it also cuts "Smart Materials" (sticky cardstock, iron-on, vinyl) without the need for a cutting mat. In addition to that, it cuts twice as fast as the previous Cricut Maker.
There used to be an old model called the Cricut Cuttlebug. However, that is discontinued, and you'll only find it used. It's best not to use that model because it's not compatible with the latest and currently-used Cricut software called Cricut Design Space.
What You Should Know About the Cutting Machine's Price
There's no doubt that a Cricut machine is expensive. So, the most expensive option is the Cricut Maker 3, which is priced at $399. This price point in itself is a cost you will need to consider before buying one. You want to make sure if it's completely worth it.
You should also note that this model comes with additional bundles, such as the Starter and Ultimate bundles, for example. Now, those bundles offer extra materials to get the most of your machine, but the cost is a lot higher, too.
If you don't want to spend much money on this yet, you can look into used options. So, there are used options on online stores, such as Amazon.
However, you could also ask around and find a seller from who you can personally purchase it. Just make sure that its condition is good and that everything works as it's supposed to.
When a Cricut Is Worth It
Considering how expensive a Cricut product is, you should get one if it's truly worth it. Thus, it's worth it if you expect to use it regularly for crafts projects. It saves a lot of time when cutting, and it offers high accuracy.
So, you can expect some excellent projects if you use these machines. In addition to that, a Cricut product can also help you come up with new ideas considering the range of features it has. However, you should definitely not get one if you craft about a few times a year. In that case, it'll be a wasted investment.
The Best Cricut Machine
The Cricut Maker 3 is easily the best Cricut product in the market available today. The new tools that it comes with offer exciting ways to design and create your crafts. So, if you can afford it, this model is the one you should get if you're serious about crafting.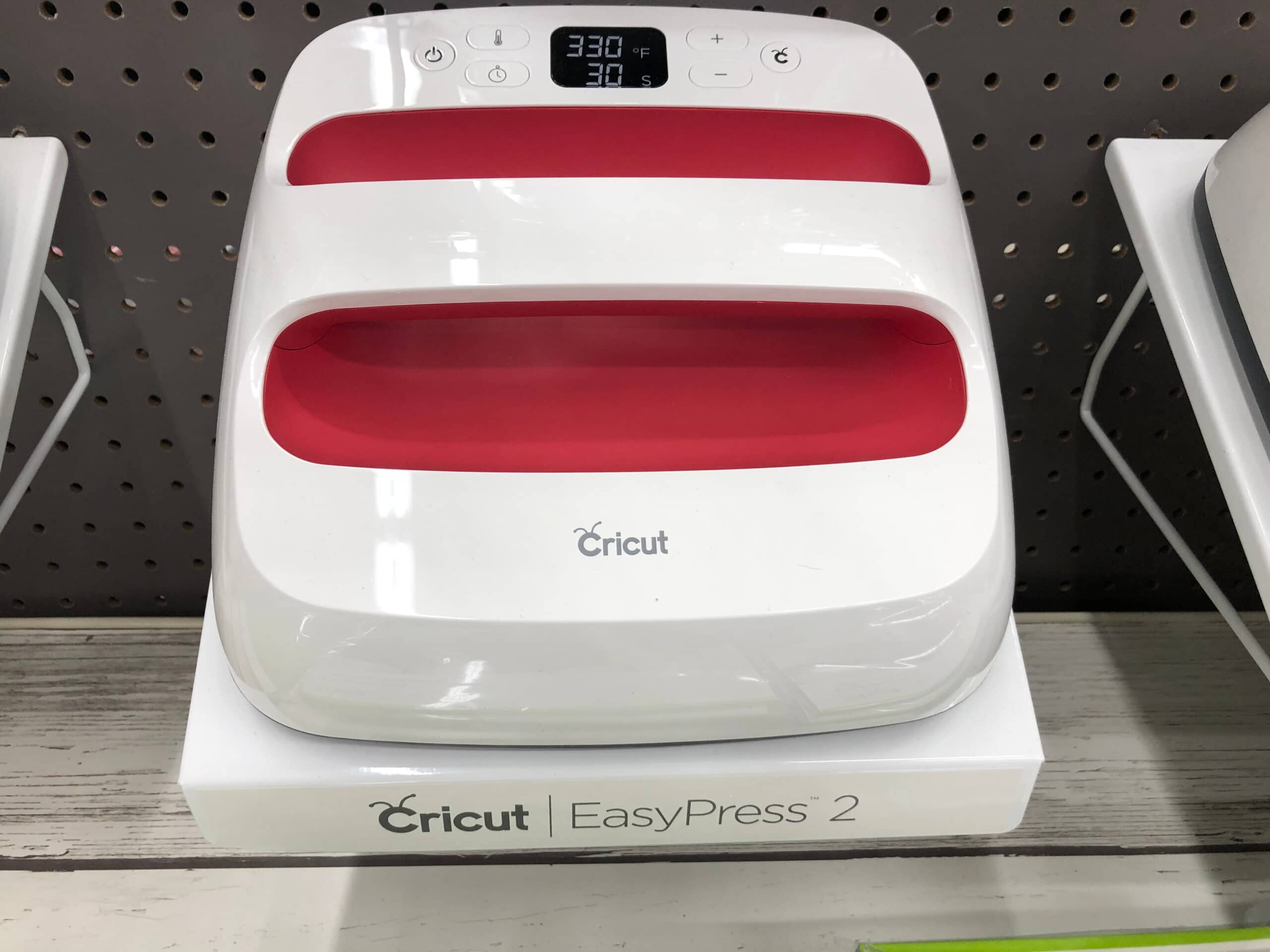 How to Determine a Cricut Product That's Best for You
Take a look at these three factors to determine which Cricut machine is best for you.
The machine that's within your budget
A version that allows you to cut the materials that you want to make crafts out of
The machine that will not be so expensive that you won't have spare money to purchase other materials to use it with (a factor that is typically ignored)
Your cutting machine should enable you to make the projects in the way you envisioned them. So, that also means having the resources to buy various materials. A really expensive machine might prevent you from doing that.
What to Consider When Upgrading a Cricut Product
Now, you may already have an older Cricut product. In that case, you can consider upgrading to a newer model for some new features. That said, it can be an expensive venture, so you should only do it when there's a significant improvement. Here are some situations when you should consider upgrading.
There are not many tutorials available for how you can achieve more on your particular Cricut device
You've tried out every possibility and technique on your existing device, and it's now limiting your creativity
You should avoid upgrading your machine for the sake of novelty. Even the older machines still have a lot to offer.
Where to Buy a Cricut Machine
One of the best places to buy a new Cricut machine is the official website. Also, you can find some great deals there because products often go on sale. So, keep a close eye on the website's stock on special holidays because that's when sales occur the most.
Other than that, you can look into craft stores like JOANN or Michael's. Moreover, Amazon and Walmart have them too. Make sure to compare the shipping costs on different platforms before you confirm your purchase.
What Materials a Cricut Product Can Cut
The great thing about Cricut machines is that they can cut an extensive range of materials (hundreds of them). So, the following are only a few common materials a Cricut product can cut.
Plan paper
Every type of cardstock
Metallic paper
Fabric and textiles
Vinyl (glitter, iron-on, removable, permanent)
Corrugated paper
Faux Leather
Parchment Paper
Thin woods (only the Cricut Maker model can manage this)
Sticker Paper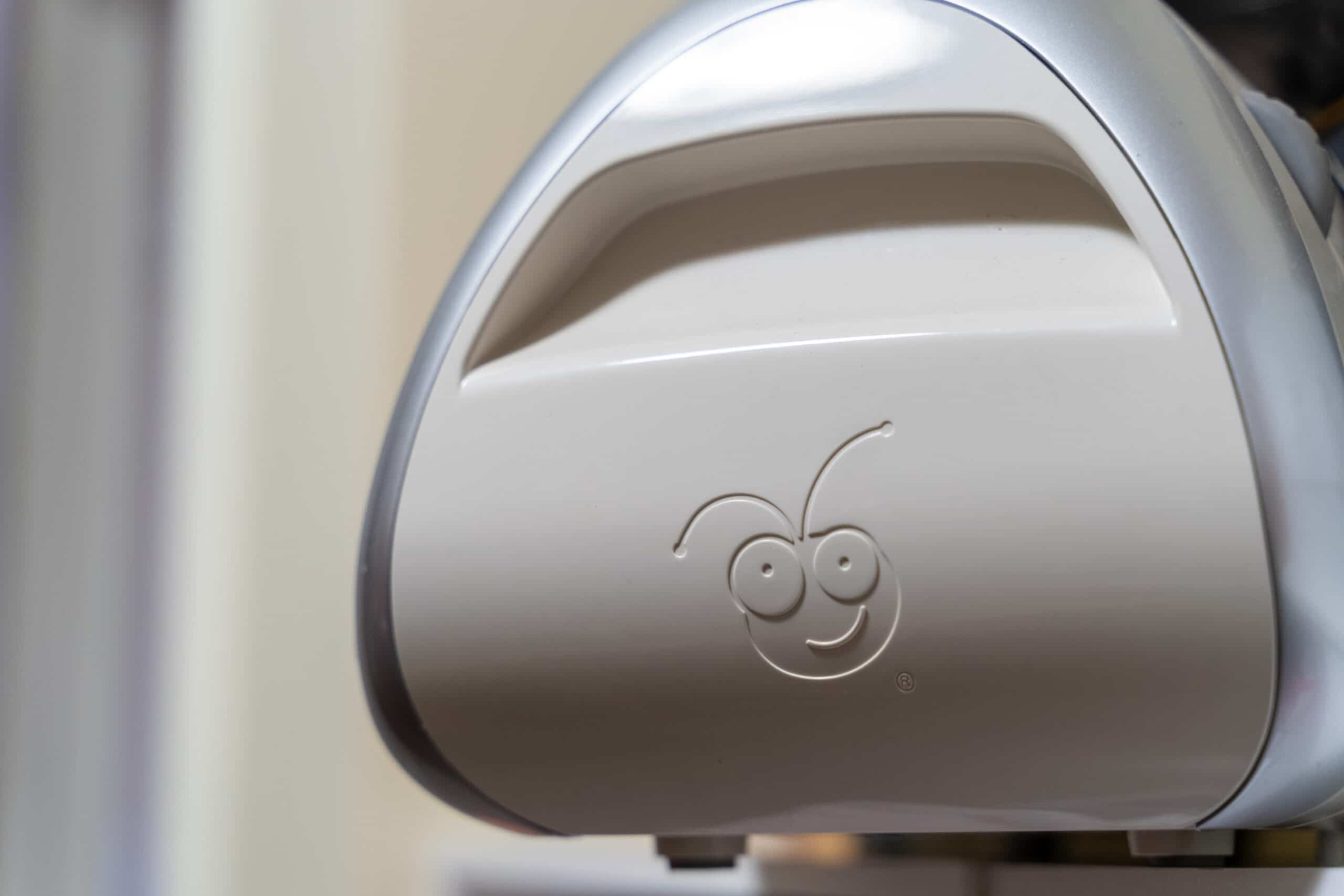 Where to Buy Various Crafts Materials
The best place to buy various crafts materials is a dedicated crafts store. What's great about a physical store is that you can see the products up close. This way, you can get a better idea of what it will look like in your project.
That said, you can always order the products online. There is a seemingly endless stock of crafts materials on online shopping platforms like Amazon. Just make sure you buy your materials after seeing the seller and the product reviews.
Some materials can be expensive. So, it's best that you get exactly what you paid for.
You can also purchase materials from the Cricut official website. There, you can find some high-quality products for your crafts projects. However, the disadvantage of buying from there is that you'll only get Cricut products.
So, you'll be limited to materials that this brand makes. At this point, you should also note that you don't need to use Cricut materials on your Cricut device. Off-brand materials work just as fine.
What Cricut's Adaptive Tool System Is
The Cricut Maker comes with the Adaptive Tool System. It's a powerful feature that controls the blade's direction at all times. In addition to that, you can also use this system to adjust the blade's pressure to match the material you're cutting.
This system is the technology that enables the Cricut Maker Family products to cut with ten times more force than the Cricut Explore counterparts.
How to Emboss with a Cricut Cutter
The Cricut Cuttlebug was the only machine that you could emboss materials with. However, you can emboss with any Cricut machine if you have an appropriate stencil. You can make the stencil yourself.
Different Types of Cricut Blades
The Cricut blades are responsible for cutting various materials on your machine. You can choose from 7 types of blades that are suited for cutting different materials.
Fine point blade (best used for cutting light and medium materials, such as cardstock, paper, or vinyl)
Deep point blade (best used for cutting thick materials such as foam sheets, chipboard, etc.)
Knife blade (for cutting wood, which is only available on the Cricut Maker)
Bonded fabric blade (best used for cutting various fabrics after they're bonded with backing material)
Rotary blade (used to cut nearly all fabrics without backing material using the Cricut Maker).
Quick-swap perforation blade (used to make tear finish using the Cricut Maker)
Quick-swap wavy blade (used to make wavy effects on the finish using the Cricut Maker)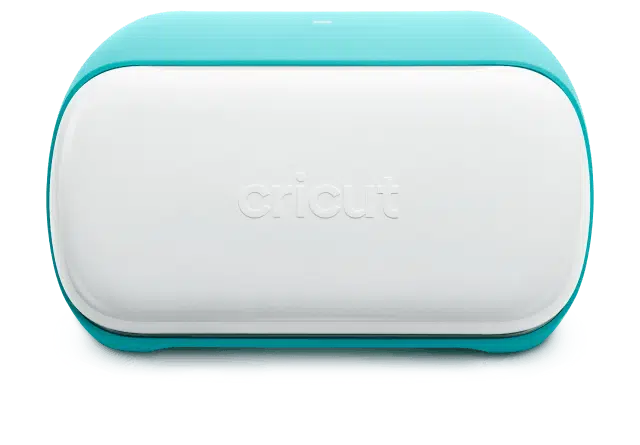 Functions a Cricut Cutter Cannot Perform
While it's a lot clearer what a Cricut machine can do, you should also know what it can't. Here's a list.
Print
Laminate
Sew (but it can cut fabric)
What Cricut Design Space Is
Cricut Design Space is the brand's proprietary software. So, it's responsible for allowing you to use the machine and all of its functions. Moreover, a Cricut cutting machine cannot work with any other software.
So, you will need to learn how to use it well to get the most of your device. Make sure to read tutorials and watch video lessons to get the hang of the software. Moreover, the software comes with your device. So, you don't need to buy it separately.