Are you needing some last minute ideas for your Halloween? I have rounded up 30 of the best and creepiest foods that your guests will love! Enjoy these Halloween party food at any get together.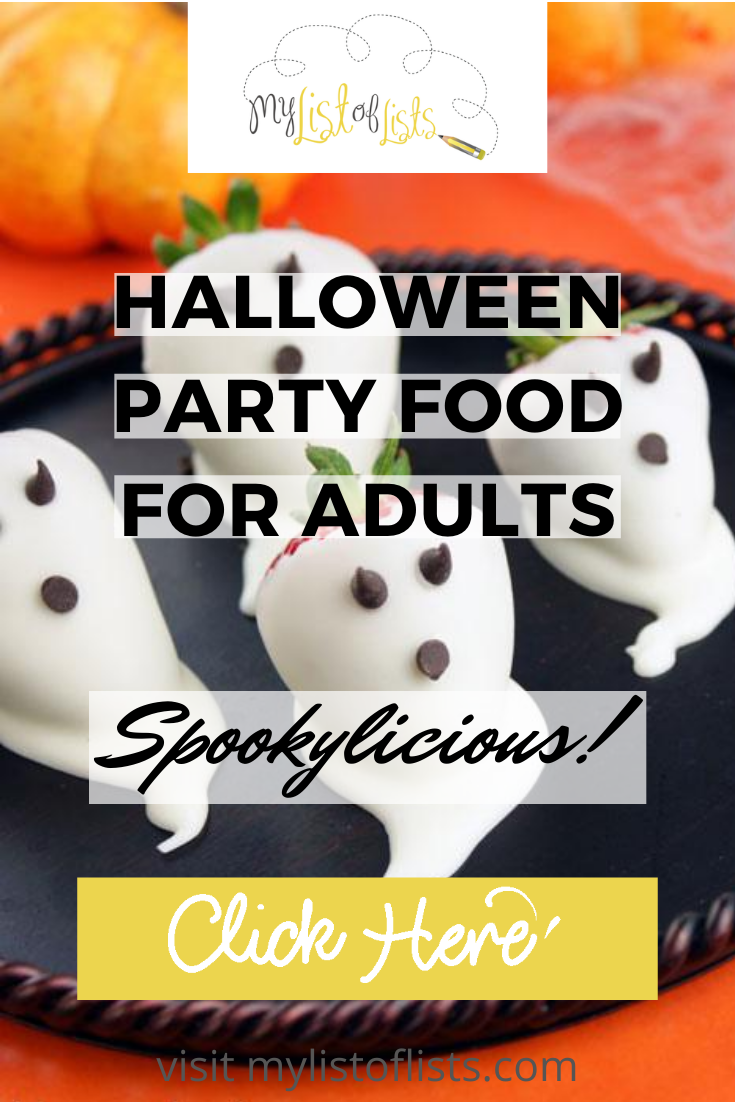 Halloween Party Food
1. Severed Fingers in a Bun
I found this super EASY and totally creepy idea from Party Tipz.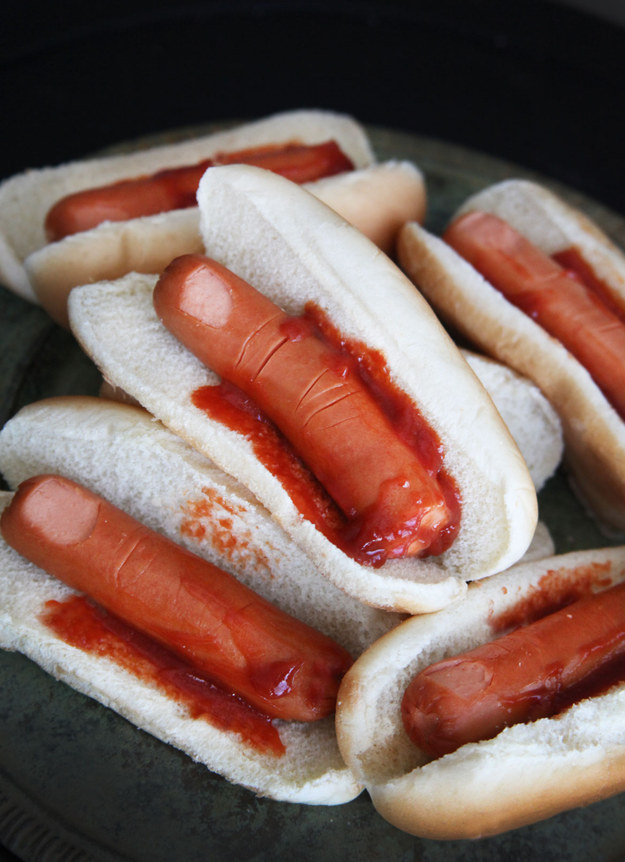 2. Grape Caterpillar Cabobs
Idea from The Princess and the Frog.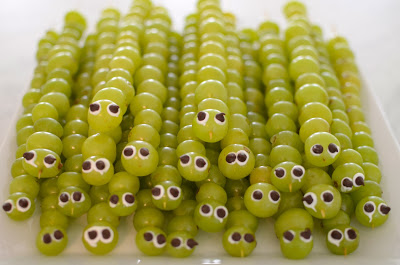 3. Monster Doughnuts
How cute and creepy are these?? To learn how to make them visit Thrifty Fun.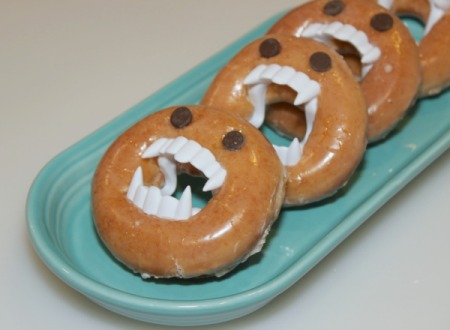 4. Dracula's Dentures
These look amazing and taste amazing too! To learn how to make them visit The Girl Who Ate Everything.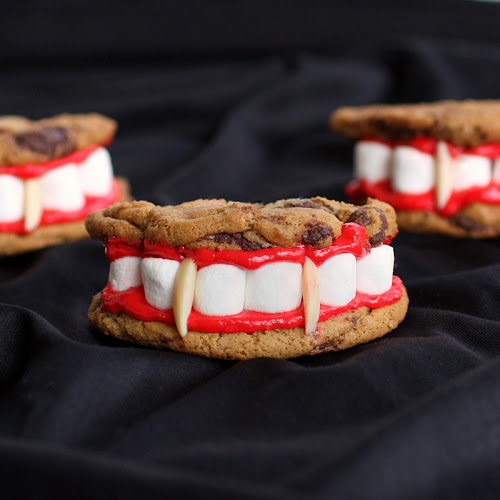 5. Broomstick Bites
Super quick and easy idea from Justins.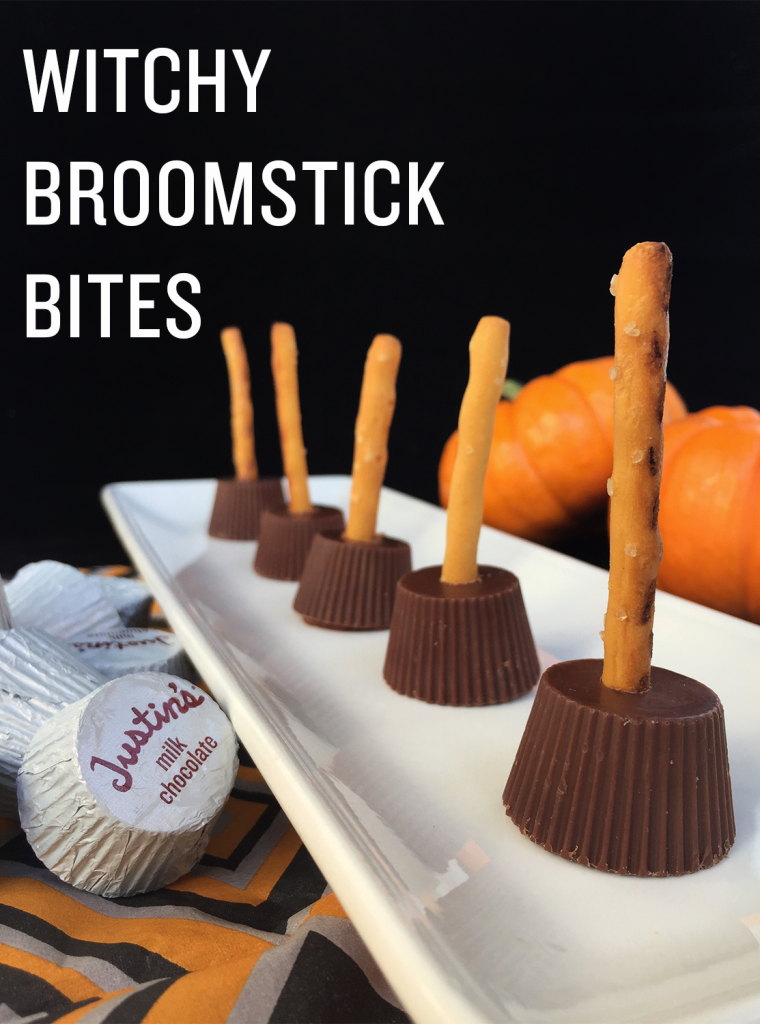 6. Spiderweb Nacho Spread
Everybody loves chip dip at a party…to learn how to make it a little spookier visit Stylishly Ever After.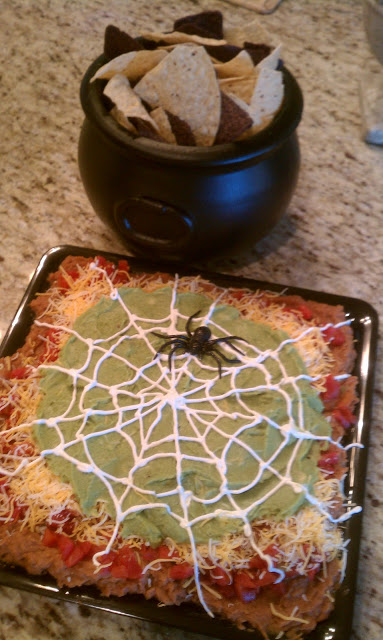 7. Spooky Spider Deviled Eggs
Idea from Delicious as it Looks.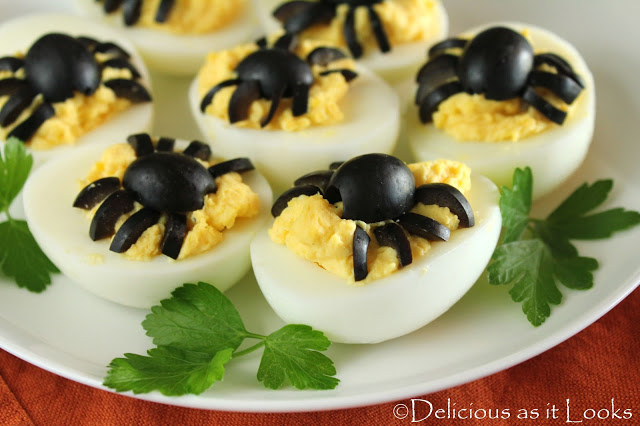 8. Spider Eggs
How simple is this one? Just buy the powdered doughnut holes, and add the sign and some spiders! Idea from Family Fresh Meals.
9. Pumpkin Serving Dish
Use it to serve the dip for any of your spooky platters! Idea from The Nap Time Reviewer.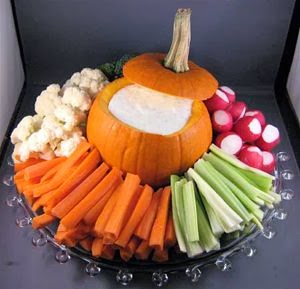 10. Graveyard Pudding Cups
I love this idea from Party Pinching!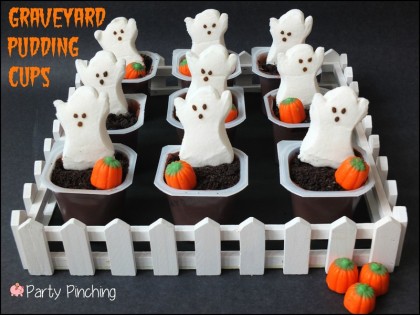 11. Strawberry Ghosts
Probably the most delicious ghosts you'll ever eat! Idea from Candi Quick.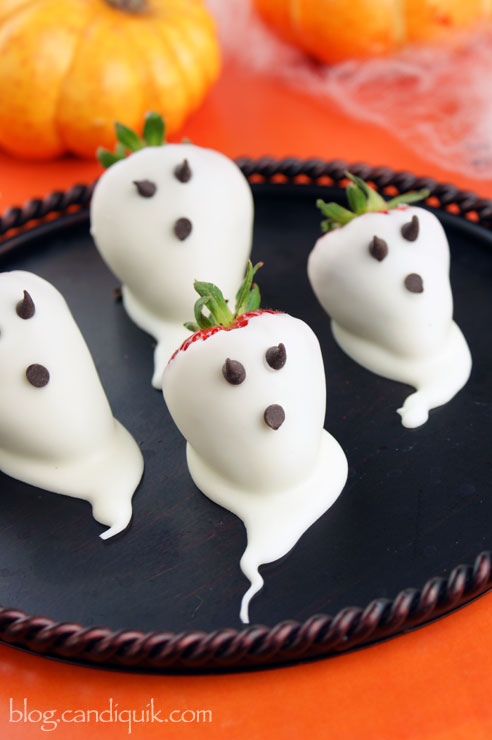 12. Eyeball Drink
Learn how to make this yummy and creepy drink on A Girl and a Glue Gun.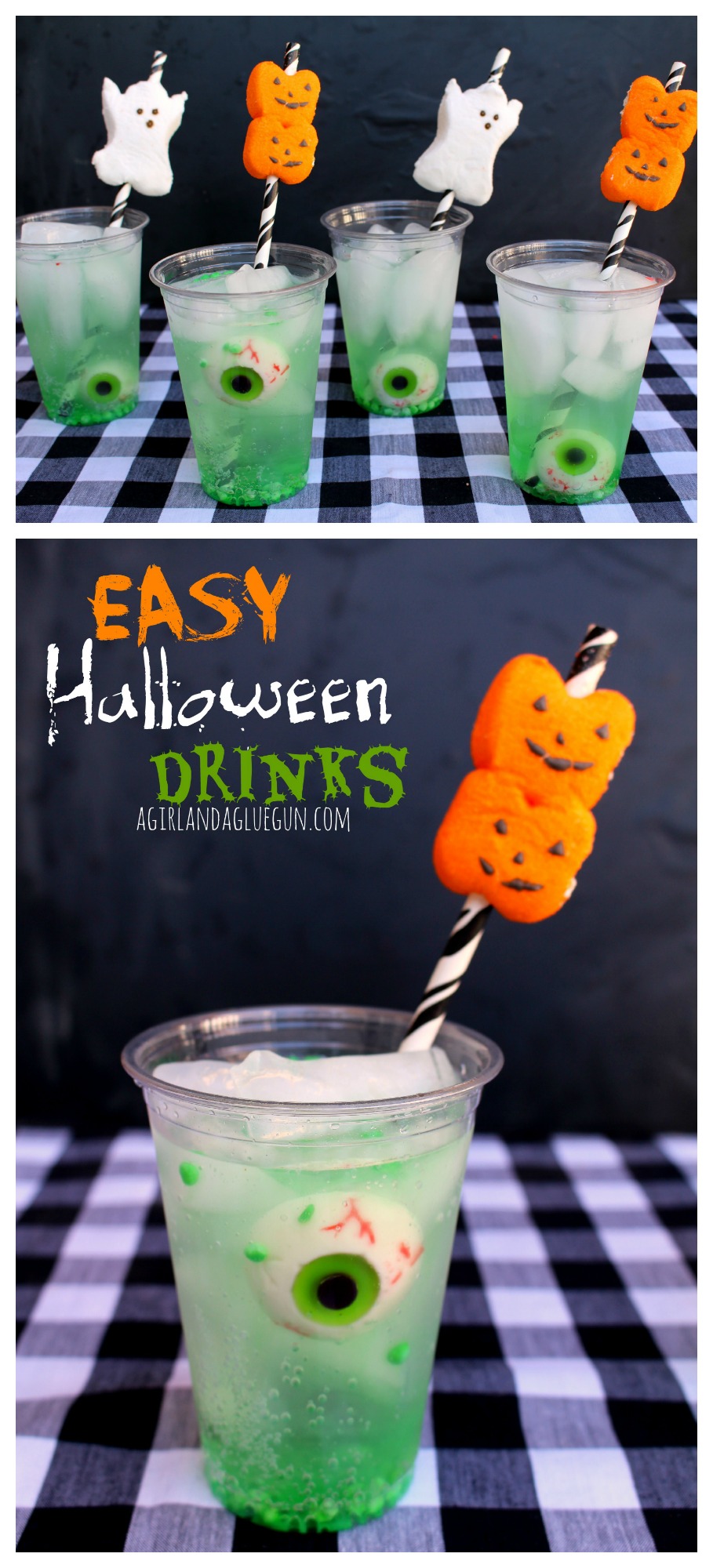 13. Halloween Spaghetti
To learn how to make this Halloween meal that everyone will love, visit The 36th Avenue.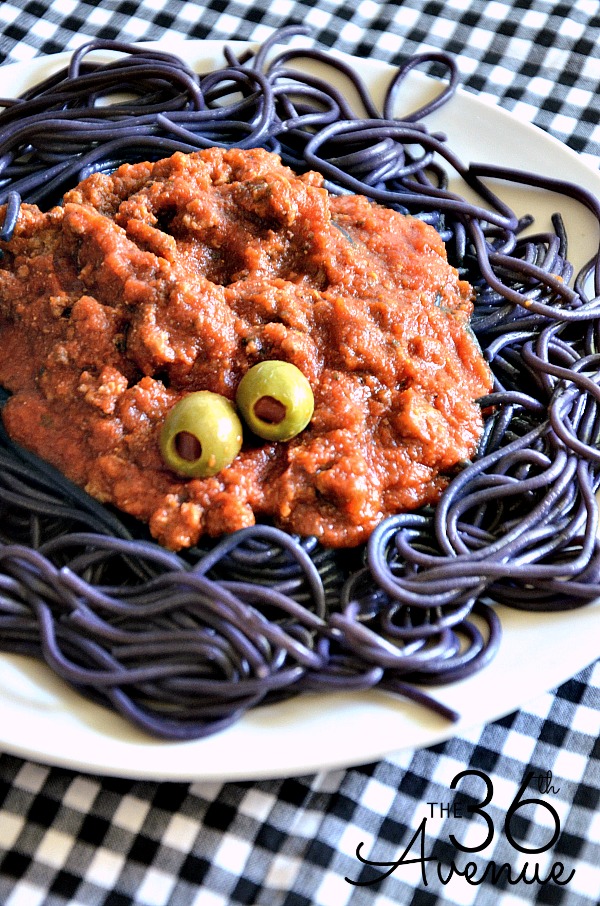 14. Halloween Party Food Desserts- Frankenstein Cupcakes
Idea for these cute monsters from Your Cup of Cake.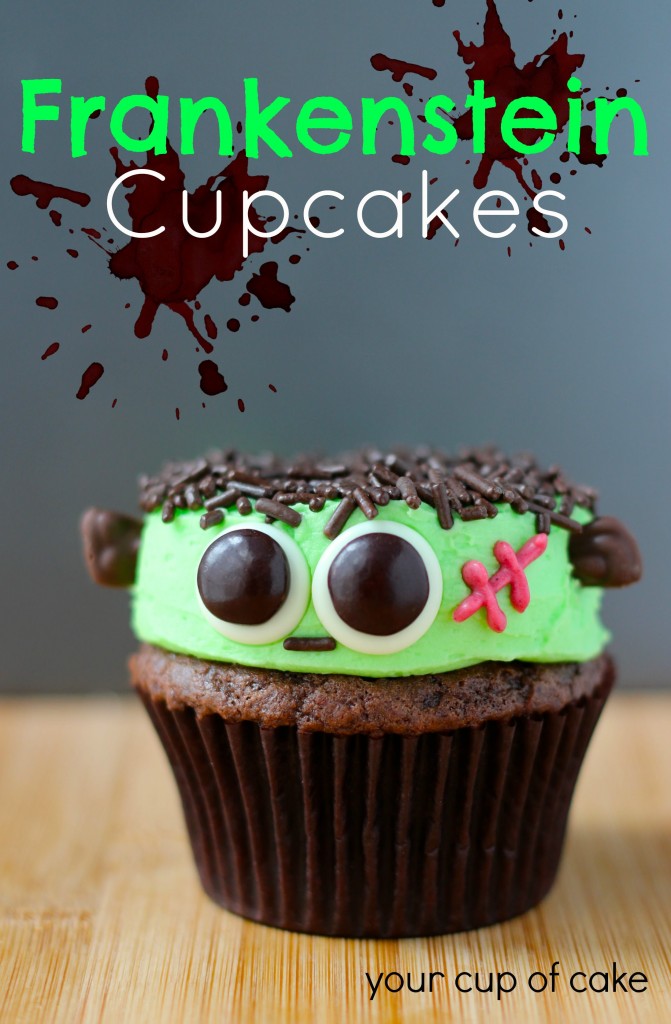 15. Roasted Zombie Eyeballs
Make it creepy just by adding a sign! Idea from My Baker Lady.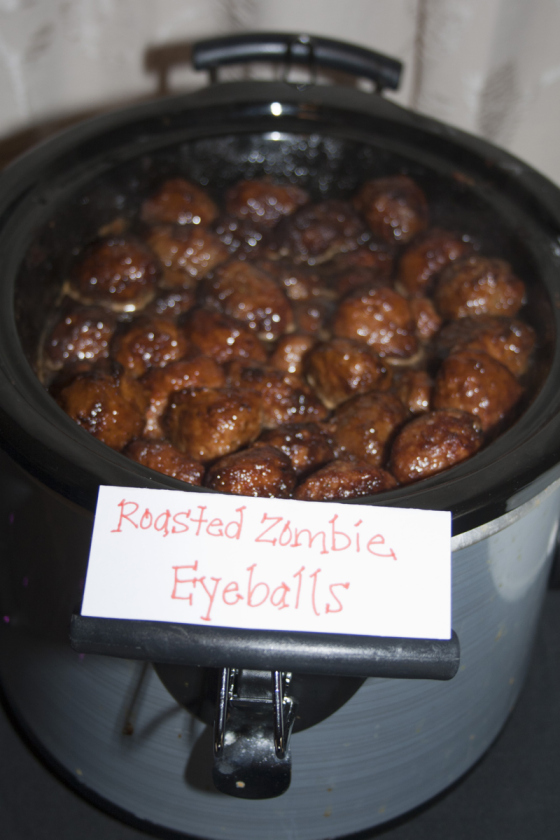 16. Zombie Jalapeno Poppers
For the recipe visit The Hopeless House Wife.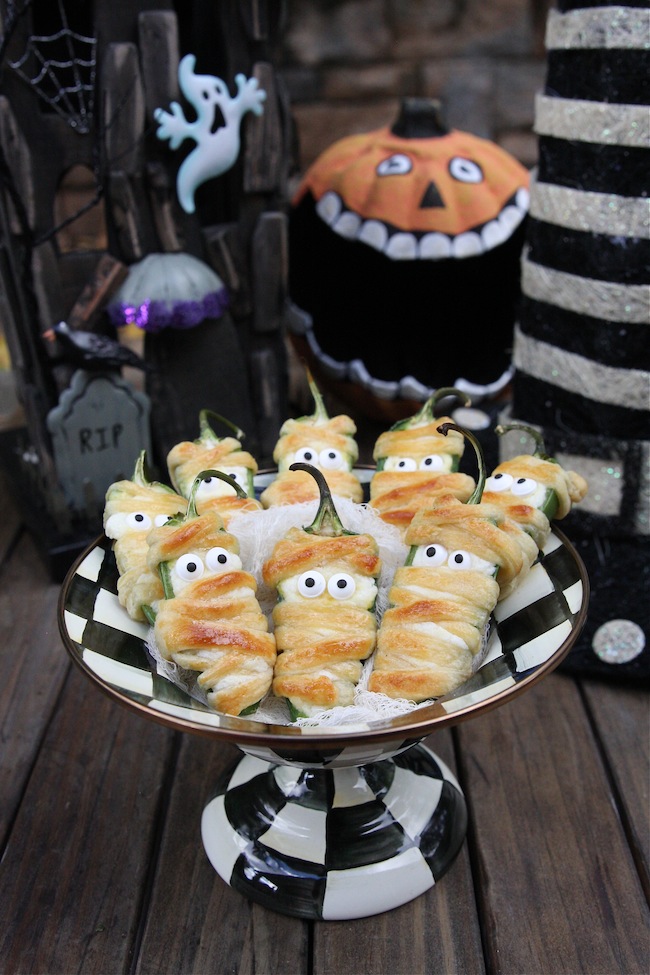 17. Whole Wheat Witch Fingers
For the recipe visit Texarian Baking.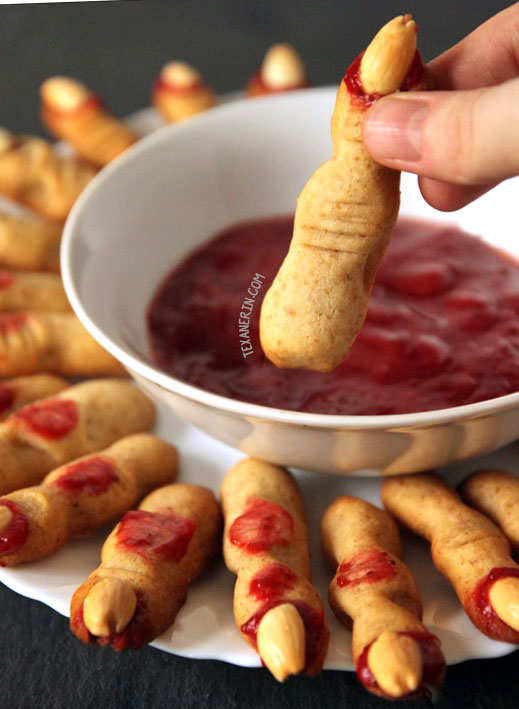 18. Witches Brooms
Cute and yummy idea from BuzzFeed.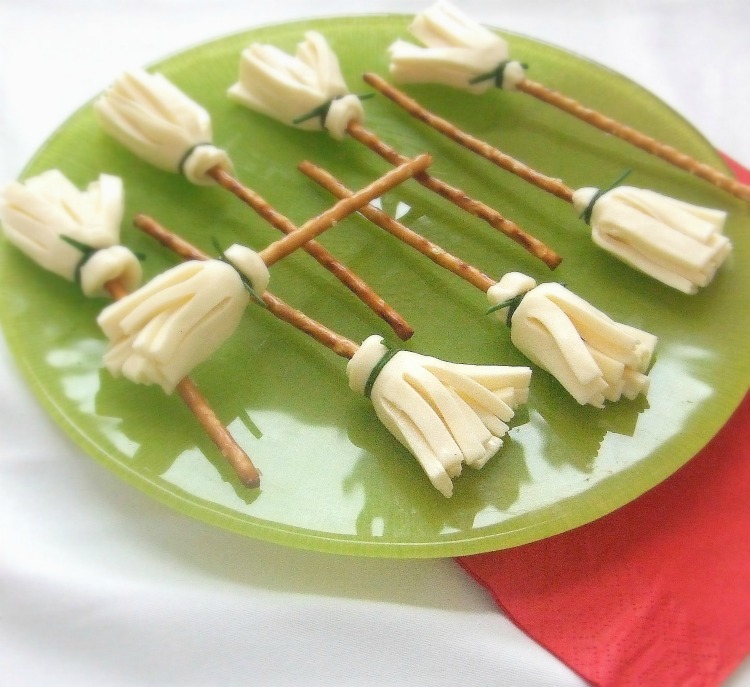 19. Mummy Pizza
Recipe from The Joys of Boys.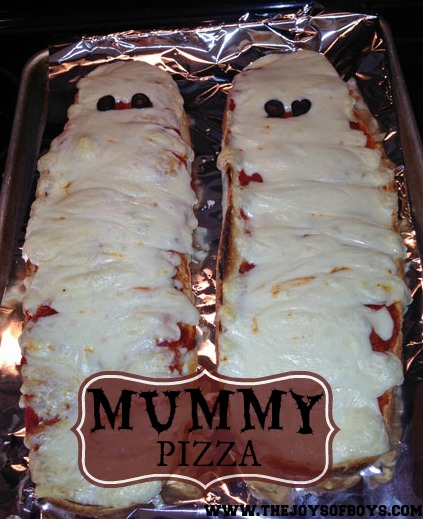 20. Monster Bacon Meatloaf
Yummy and super creepy recipe from Fabulessly Frugal.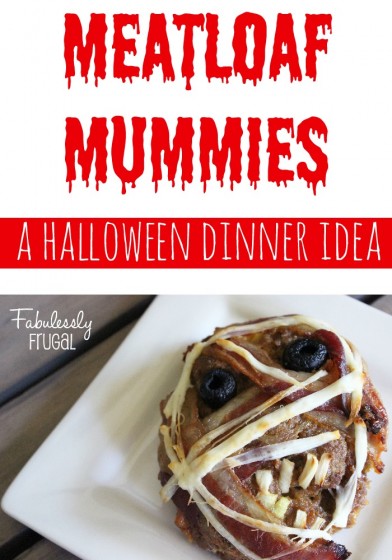 21. Ghost Milk
You could do this with any white drink….just draw faces on the cup! Idea from Clean and Scentsible.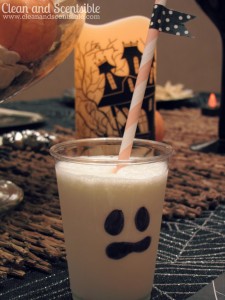 22. Jack-O-Lantern Sweet Potato Fries
Yummy treat from Babble.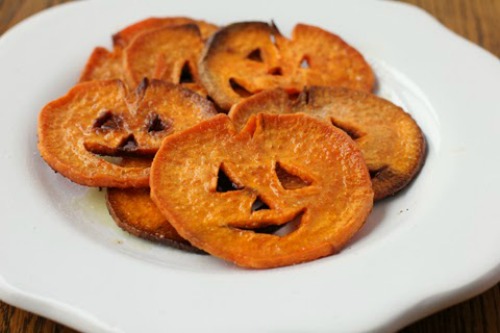 23. Jell-O "Blood" Worms
Learn how to make these creepy treats from The Idea Room.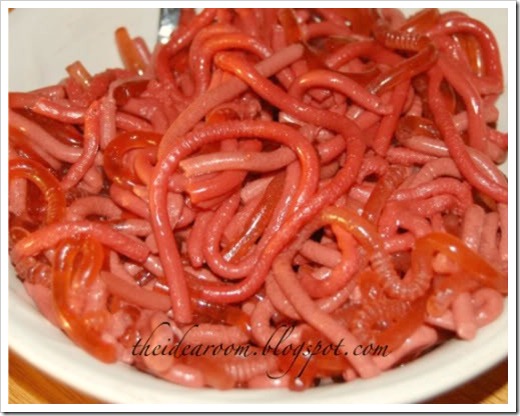 24. Shrunken Heads in Cider
Recipe from Martha Stewart.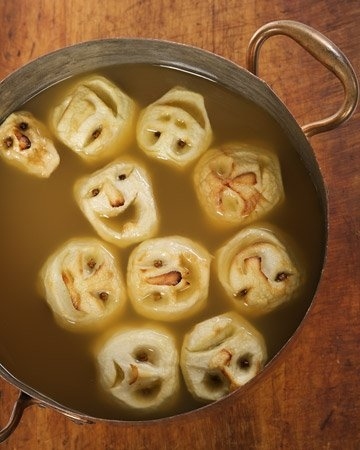 25. Tentacle Pot Pie
Yummy, and creepy! Recipe from Not Martha.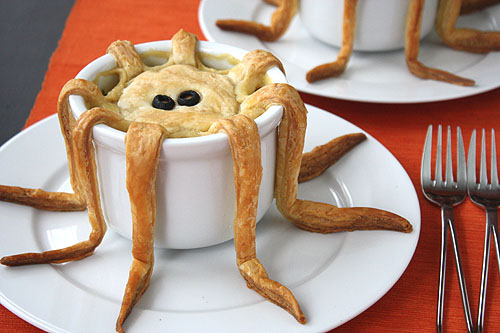 26. Green Monster Heads
A sweet Halloween treat from Fork and Beans.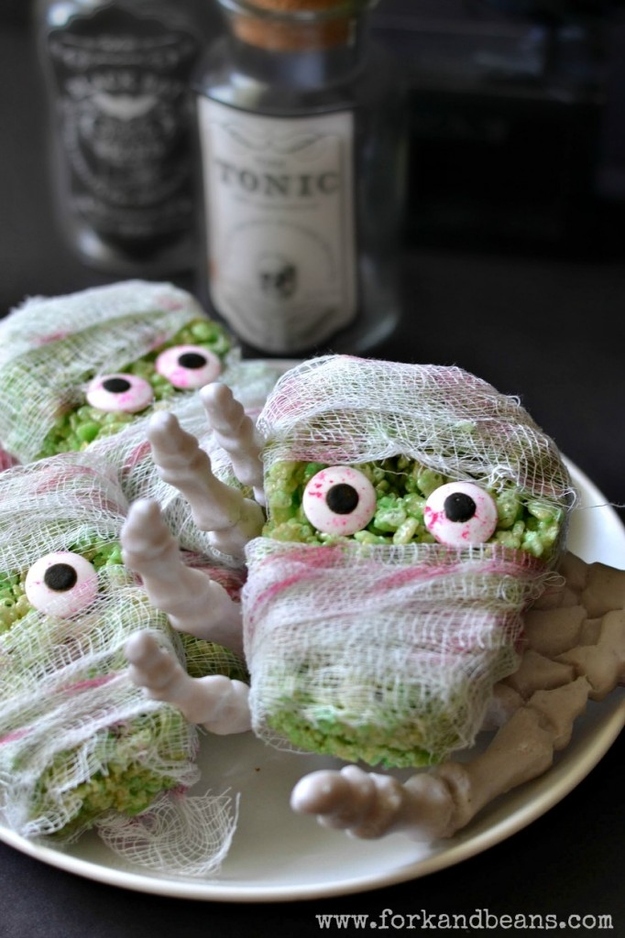 27. Piece of Meat Treats
Quick and easy! Idea from Food Network.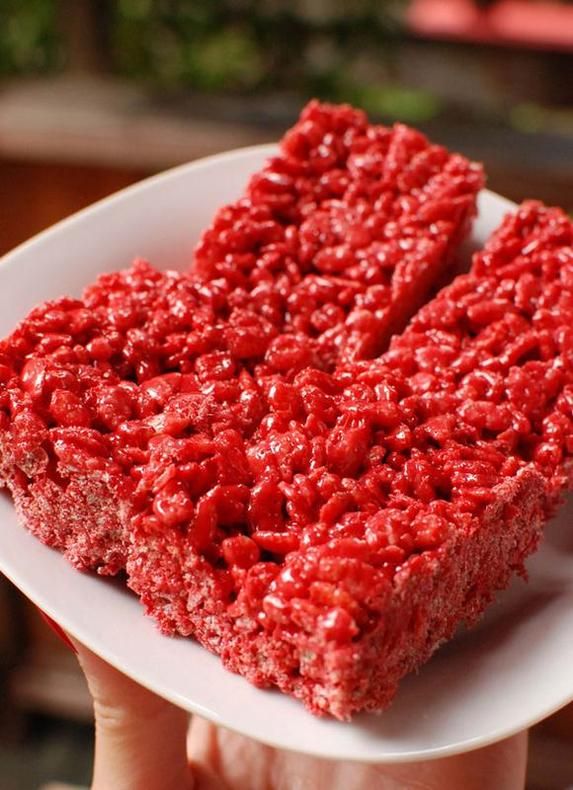 28. Monster Mouths
Healthy idea from Raining Hot Coupons.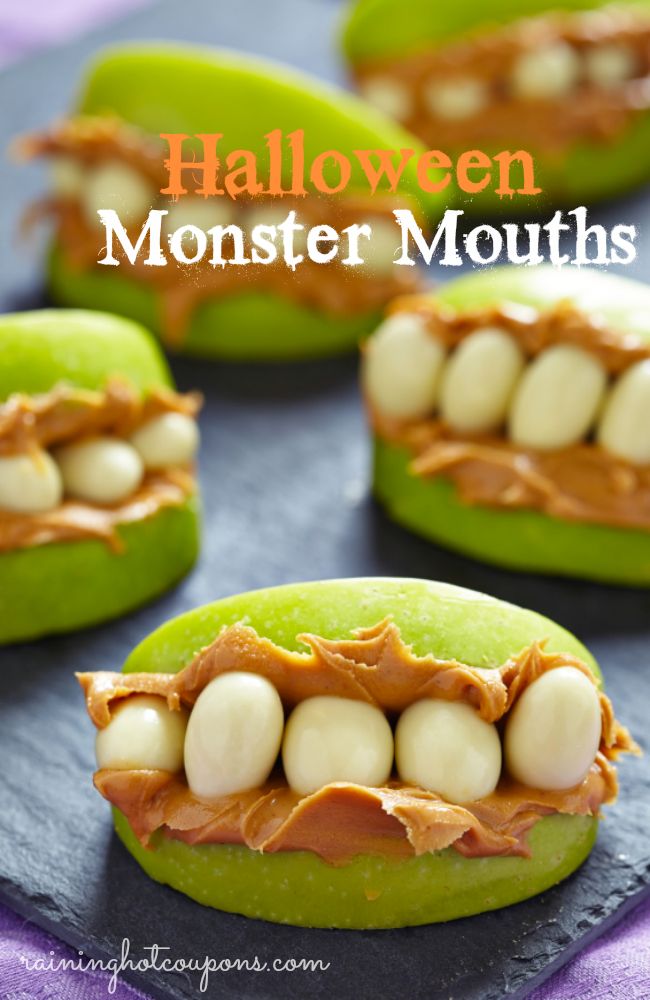 29. Scabs
Easy, and a heathier option! Idea from Budget 101.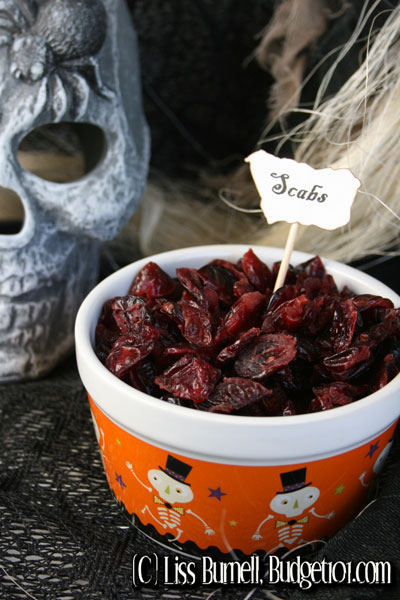 30. Stuffed Jack-O-Lanters
You can fill the peppers with anything you want! Clever idea from Healthful Pursuits.