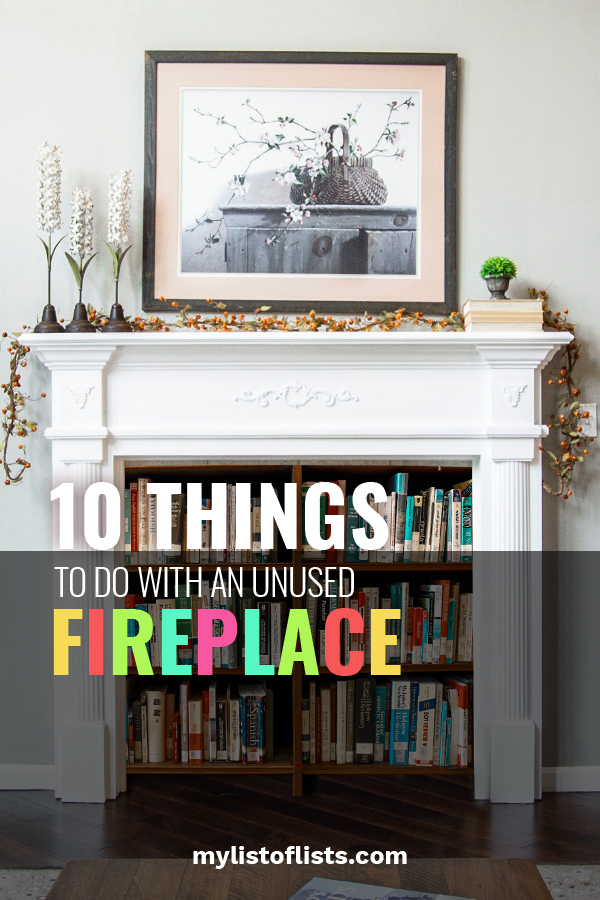 I've had a wood burning fireplace in my home for years now, and while it might not be the safest form of winter warmth, it is our favorite! We love to use the fireplace in the winter time, but what do you do with that unused space during the warmer months? One might opt to leave it as is, but any home decorator knows that any space is design space! Here's what to do with yours.
Fit a mirror into the frame of your fireplace to create the illusion of more space in your living area. You could hang one above the fireplace, as well, for double the illusion!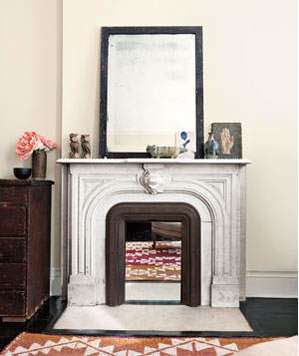 This fireplace looks like it has direct access to the plants in your yard. It's as if they are falling down the fireplace! Fill the void of your fireplace with lush green plants that add texture, and a much needed infusion of color.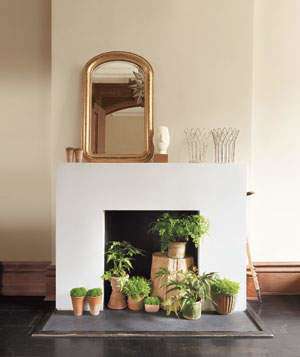 This idea might not be the best if you are planning on using your fireplace later in the year, but it's beautiful nevertheless! Fill the opening to your fireplace with shelving, and use them to organize and display your most favorite books!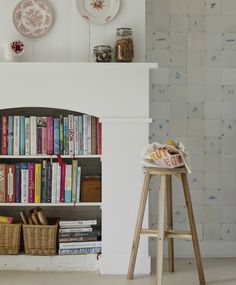 If your fireplace doesn't work, you can at least make it look like it does! Fill the fireplace with candles of different heights. Light them at night for a bit of warmth, and a whole lot of light!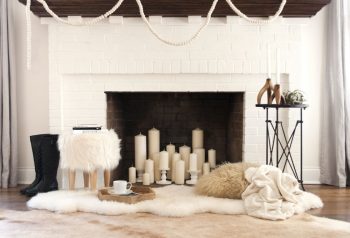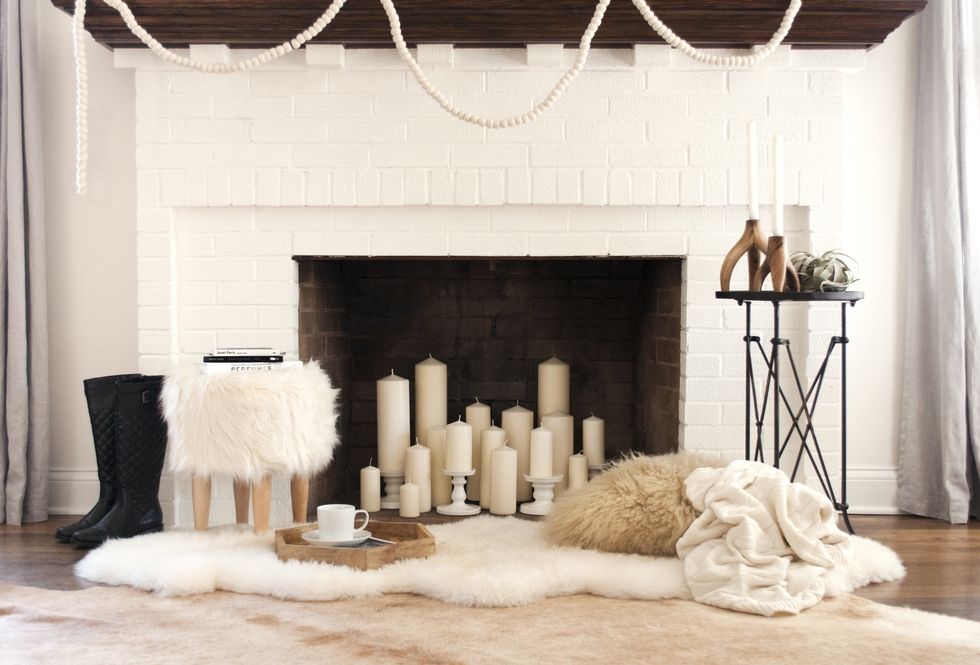 Remember when I suggested filling the fireplace with a mirror to make it look like your home is bigger? Take that idea and run with it! Fill the fireplace with a mirror, and use seating chairs and a table to detract from the unused space. The fireplace isn't the focal point of this room, it's what's above the fireplace!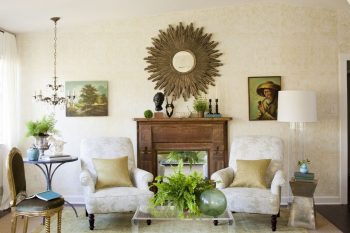 I mean, you may not actually USE the wood stashed away in your fireplace, but that doesn't mean you can't look at it! Chop your logs so they are all the same size and stack them in your fireplace for a quick infusion of texture. To any room!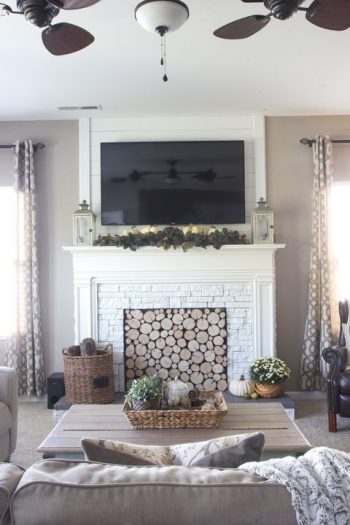 A quartz stove looks beautiful here, but it's the lighted crystals INSIDE the fireplace that really make this space look warm and cozy.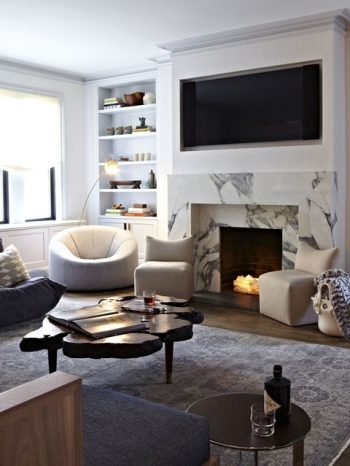 Again, this idea might not be best if you are planning on re-kindling your fire this winter, but it's a great idea if you don't plan to use your fireplace at all! Block up your chimney, and the opening to your fireplace with bricks or tile. Fill a chest with birchwood and Christmas lights for a faux-glow that will be admired by all.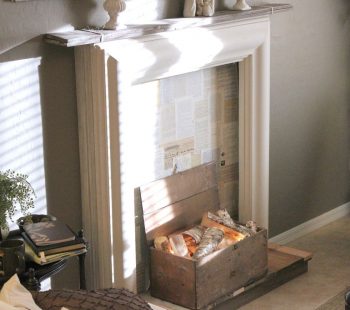 As soon as October hits, it gets pretty chilly in our neck of the woods. But if you find that you don't need your fire place until November or December, fill yours with painted pumpkins of different sizes.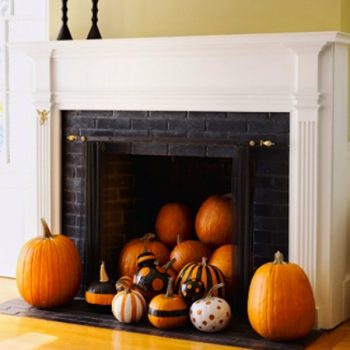 Again, probably not the best idea if you actually plan to use your fireplace again sometime soon. But if not, block up your fireplace and use it as a wine rack instead. Super classy, huh? Learn how to do it, here!