Don't you wish you could have a spa in your home? Well, it turns out you can… kind of. Check out this list of cheap ways to turn your bathroom into a spa! It will quickly become your favorite room in your home.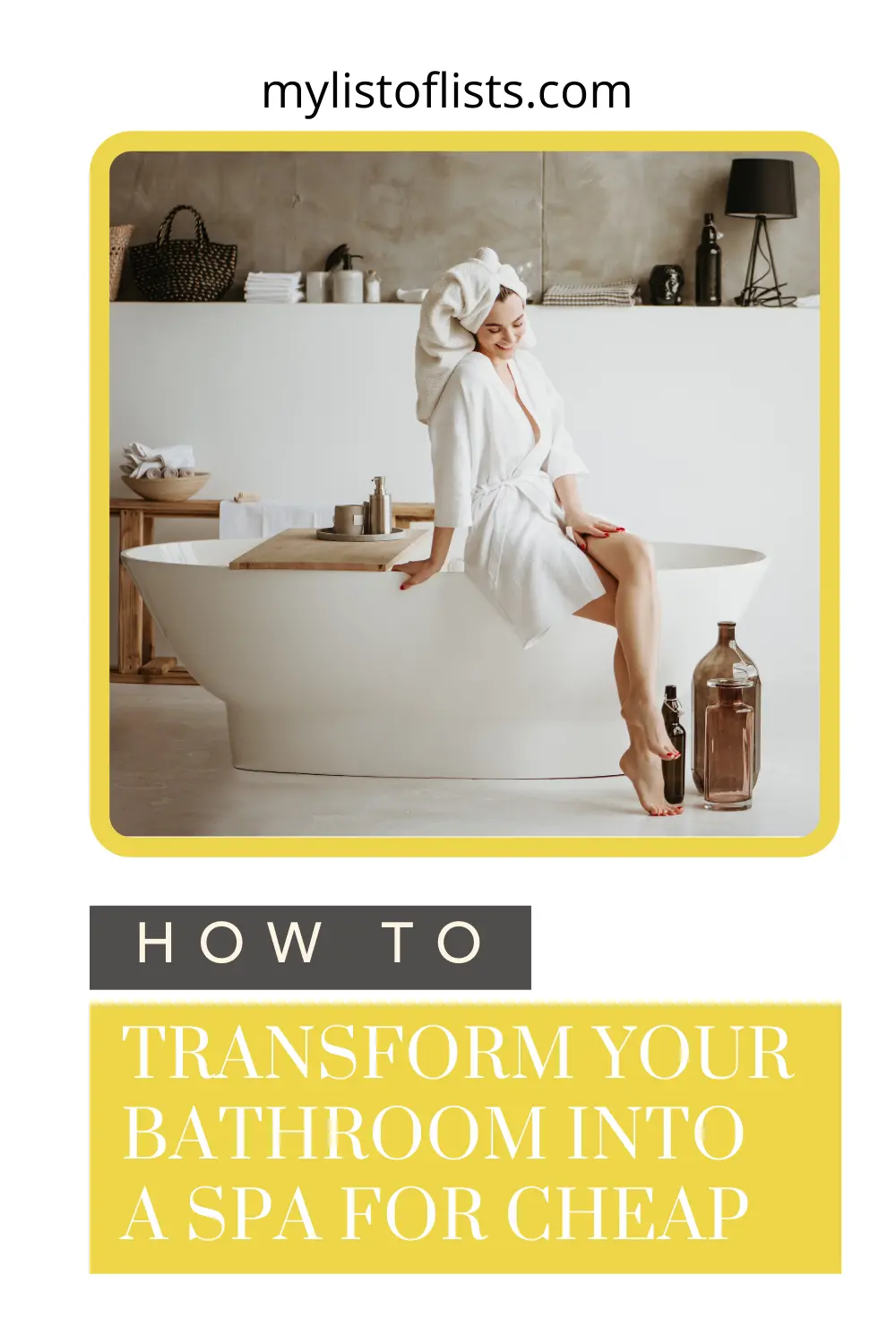 Cheap Ways To Turn Your Bathroom Into A Spa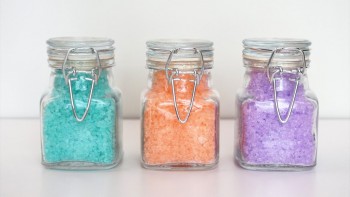 The best way to have a spa experience in your own bathroom is to use bath salts. You can buy them or make your own!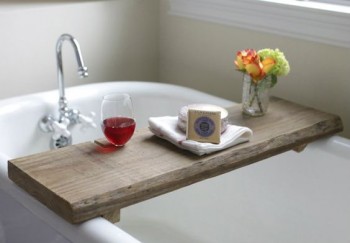 A wooden tray or board that you can slide over the tub is just soooo relaxing! You can fill a glass with your favorite drink, put a few candles, or even bring a book in!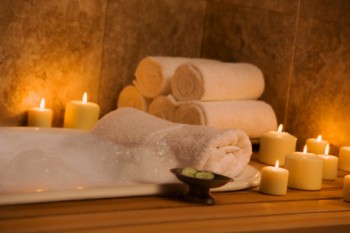 Speaking of candles, make sure you have some around your bathroom to create the perfect aroma. If candles make you nervous, try using an oil diffuser with Lavender and Cedarwood essential oils.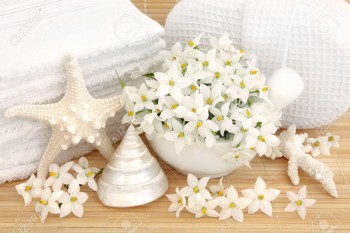 In order for your bathroom to feel like a spa, it needs to look like a spa. Add some spa-preferred flowers and plants that help bring a nice natural element to your bathroom without overwhelming it.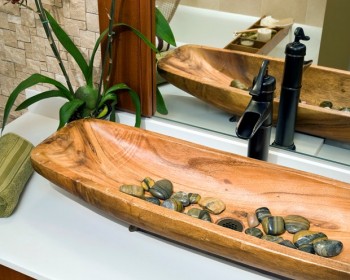 If possible, invest in hot rocks or a steam bed that allows you to add some steam to the room, or at least heat up the temperature. It feels great and isn't too spendy compared to an actual spa visit! This is one of my favorite cheap ways to turn your bathroom into a spa.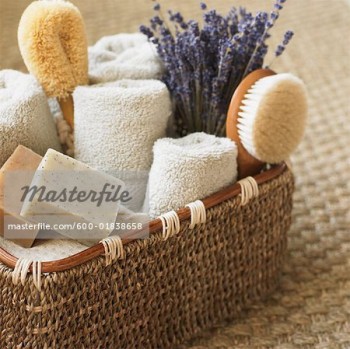 Baskets, although a small part of the spa experience, really help bring it all together. Use wicker or wooden baskets that give you the look and feel of a real spa.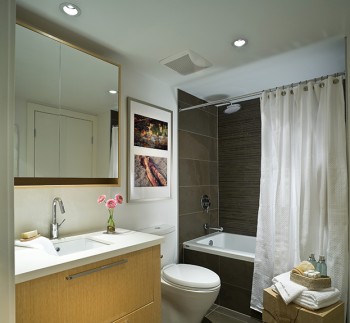 One of the most important aspects of a spa is the lighting. Too bright or too dark, and it just doesn't work. Install some dimmers or work around your lighting to make it perfect!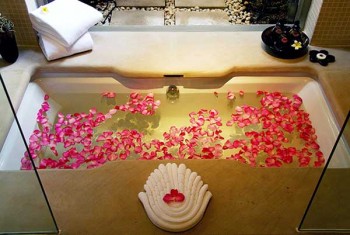 Have some fresh petals on hand if you know you're going to have a long day and want a nice relaxing bath. Not only do they look and smell great, but they also help you recover!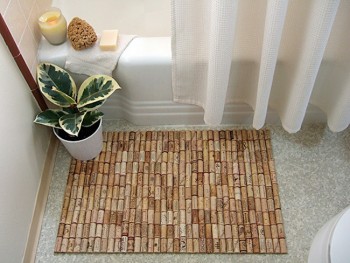 A nice bath mat is exactly what you need to feel like you're at the spa from the moment you step in the shower or tub to the moment you get out. Plus, it looks great too!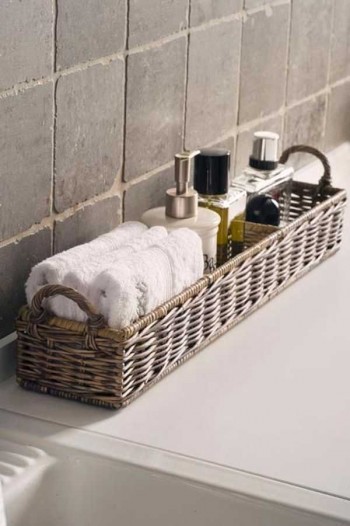 Have some really cute towels and towel storage that not only allow you to keep your towel around but that also look good! There are tons of options, so choose your favorite.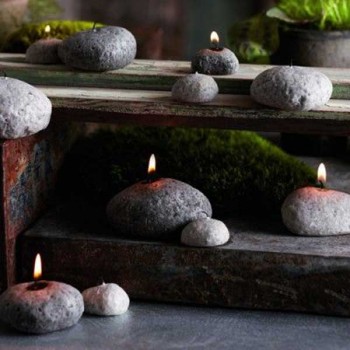 These spa rocks are absolutely stunning! They both add to the physical décor of your bathroom as well as the lighting and aroma!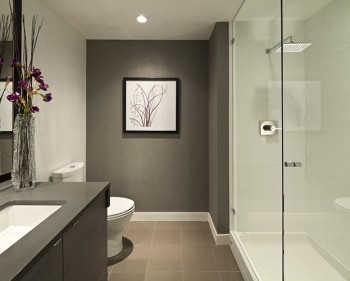 If you have to choose between installing an expensive new bathtub or revamping your shower, then choose the latter. All you need is a massage shower head, and you're good to go! You'll love how it feels, plus it's cheaper.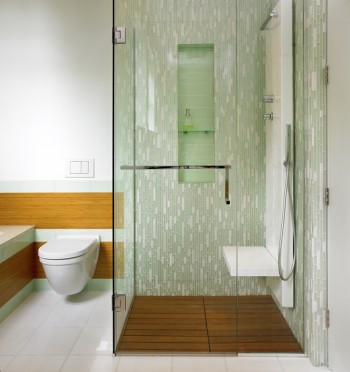 Install some slatted floorboards at the base of your shower to go from normal home bathroom to relaxing spa treatment! Plus it doesn't take much time or money to do!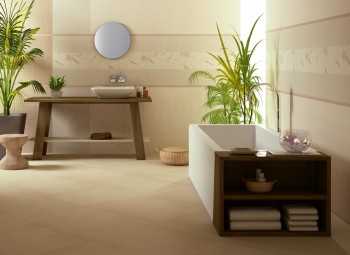 If you go to any spa, you'll notice how all the colors are very earthy. So, if your bathroom isn't that color, then paint the walls to get a nice earthy feel!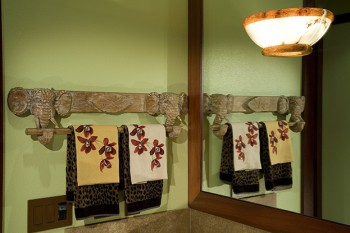 Install a really cute and rustic towel rack that not only conveniently holds your towels, but also adds to the feel of the spa in your bathroom. It's a small cost and looks great.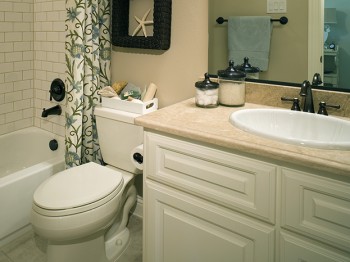 Make sure you clear off the toiletry clutter on your countertop before you try to get the spa experience. It'll be hard to feel relaxed when you constantly see the mess on the bathroom counter.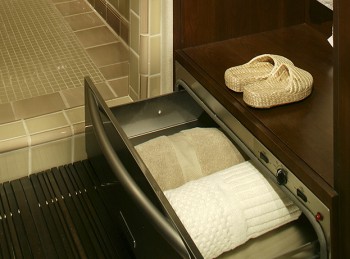 If you have the space and money, then invest in a towel heater! Oh my, it feels amazing and it makes your spa experience so much better, even when you have to finish it!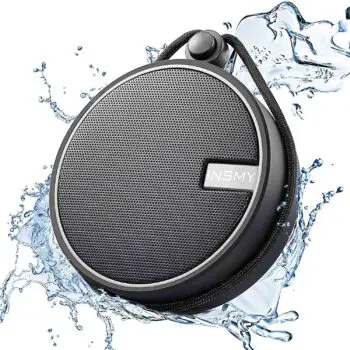 One of the best ways to get the spa feel in your bathroom is through music. Get a waterproof speaker that you can keep in your bathroom that will play all kinds of relaxing spa music!
Which one of these cheap ways to turn your bathroom into a spa ideas will you try?