When my kiddos asked me to help them make "slime"  a few months ago, it was safe to say that I was a little confused! Slime? What the heck is this slime? "Slime" as it turns out is a great sensory for kids of all ages. You can find edible ones, and holiday specific slimes. Since you're already here…keep reading for a few of my kiddo's favorite slime recipes. Give them as a Valentines Day surprise, or have your kids help. It's tons of fun either way. Here are my favorite Valentine's slime ideas!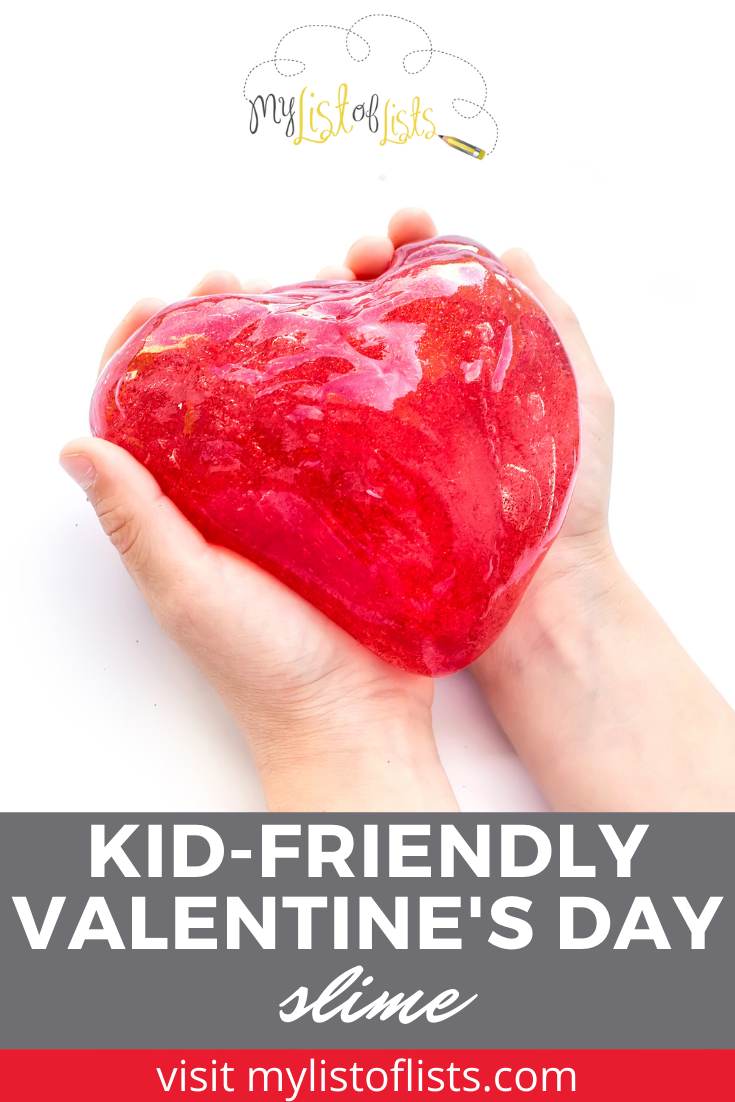 Valentine's Slime Ideas
This slime looks good enough to eat! White glue and liquid starch give the slime it's thickness. Use pink coloring and regular 'ole crafting glitter (or edible sprinkles, just be sure this slime isn't eaten!) for festive flecks of red!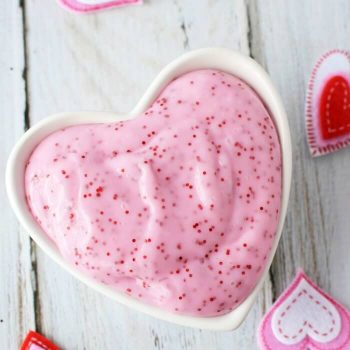 Clear slime gets a festive touch with confetti hearts and sparkles. Find the exact confetti hearts used here!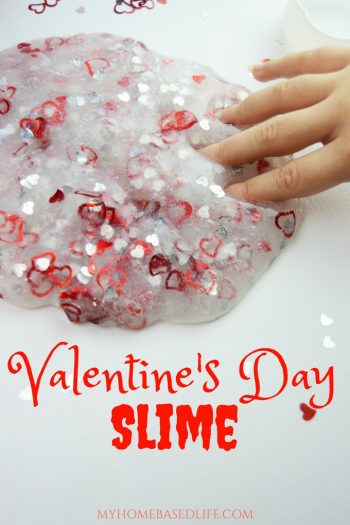 Use your slime to play a fun game of Tic Tac Toe. The blogger behind this slime came up with the game, and this sparkly slime. I think this is a great idea for any of my room moms out there; I feel like any kid could get behind a holiday game like this!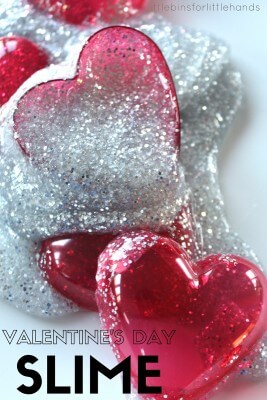 I'll be your Valen-"slime" with a print out Valentine as cute as this one! These printables can be downloaded on Etsy, and you can make the slime at home (again,using starch and glue!) Perfect for anyone on a budget.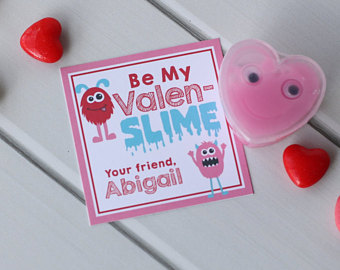 I tried my hardest…but was unable to find a direct source for this fire-y shade of red slime. Add a hearty amount of food coloring just before you dump in the glitter. Here is a similar variety of glitter for you to add.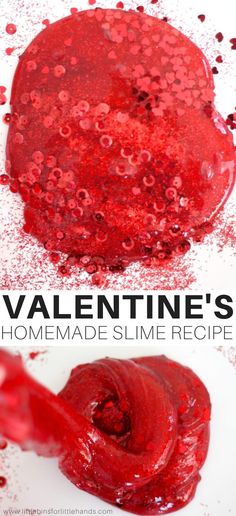 Track down hollow plastic hearts if you plan on giving these away this February! If not, bright glitter still does the trick. Make sure you mix the coloring in well to get an even toned slime like this.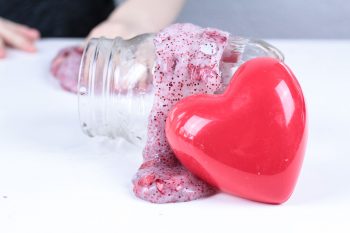 This slime recipe uses the same ingredients as all of our other favorites. Mix together glue, starch, and tons of glitter. However, I love this recipe because the blogger used fine glitter, and confetti glitter. The combination of the two really makes the slime look epic!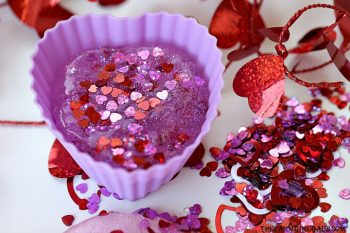 Find the fabulous slimes featured in this post on these websites:
Pinterest (Not really the link..but close enough)
….And..check out these other fun Valentines Day crafts!