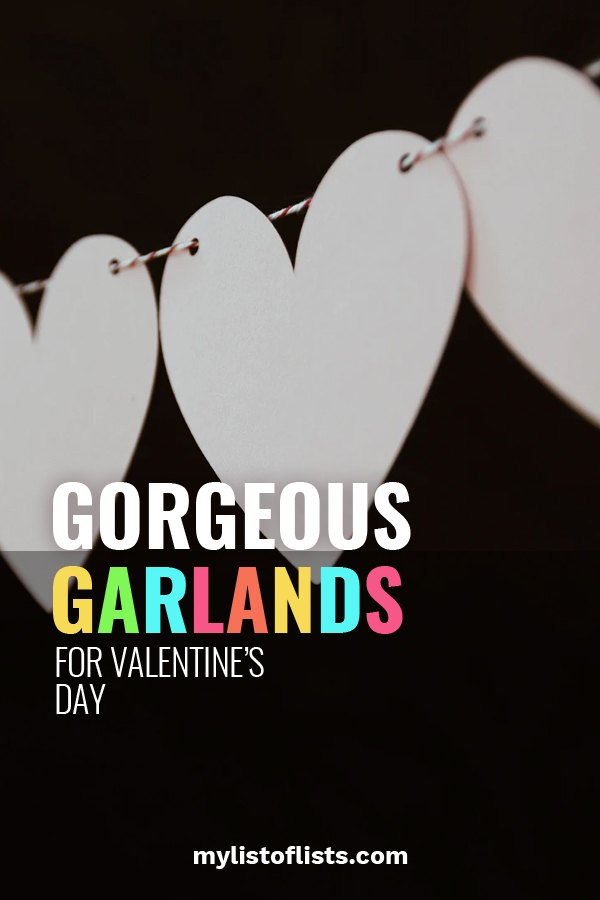 This year, you can easily decorate for Valentines Day with minimal money and even MORE minimal effort. Add a Valentines Day themed garland to your fireplace and immediately invoke the feel of the holiday season. It's amazing what you can do with just a garland. All of these ideas are DIYs!
Completely makeover your mantel piece or simply decorate with a paper garland. You can't go wrong with either idea. Scraps of tissue paper make up this holiday garland, and an old Christmas wreath really draws attention to this space. Use Dollar Store frames to create something similar!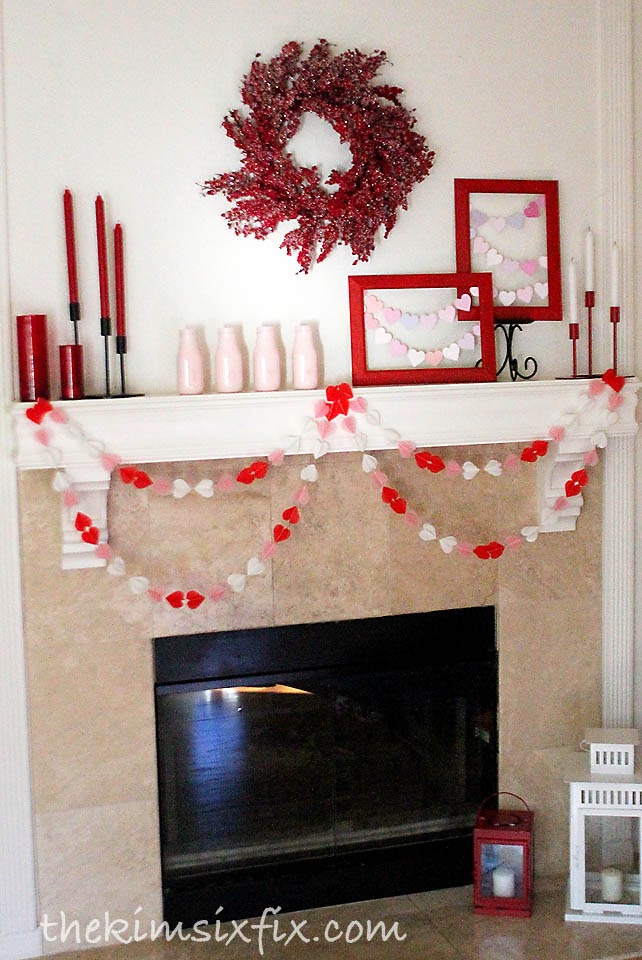 You don't have to be a pro sewer to figure this simple garland project out! Use any kind of fabric available in your fabric scraps, and put them to good use in this garland. Sew them together in a simple line, and enjoy the different textures of this garland!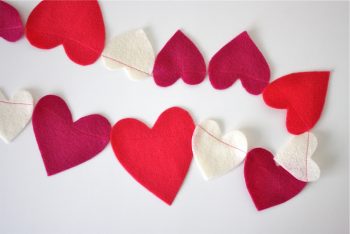 Our loved ones should be given "hugs and kisses" everyday of the week; especially come Valentines Day. Use the free template from this blogger to create your own mantelpiece image in minutes. Hugs and kisses!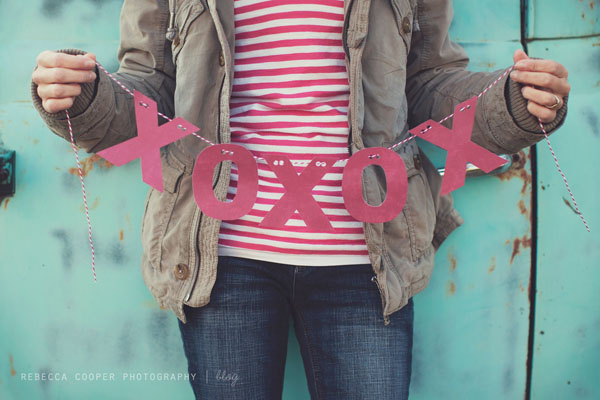 If you're a crafter, I'm sure you have TONS of different fabric scraps hanging around, and if you didn't use all of yours for the heart shaped garland…try this instead! Put all of yours to good use with this fun DIY project. All you have to do is tie your fabric scraps onto a piece of yarn or string. The results will be magical!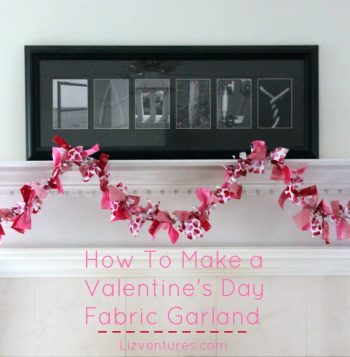 You can't beat the fabulously chabby chic feel of tassels. Make yours out of fabric scraps or pieces of paper. Doesn't a tassled garland make all of the difference?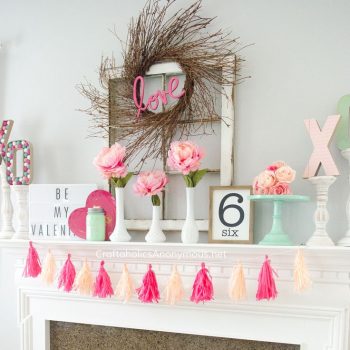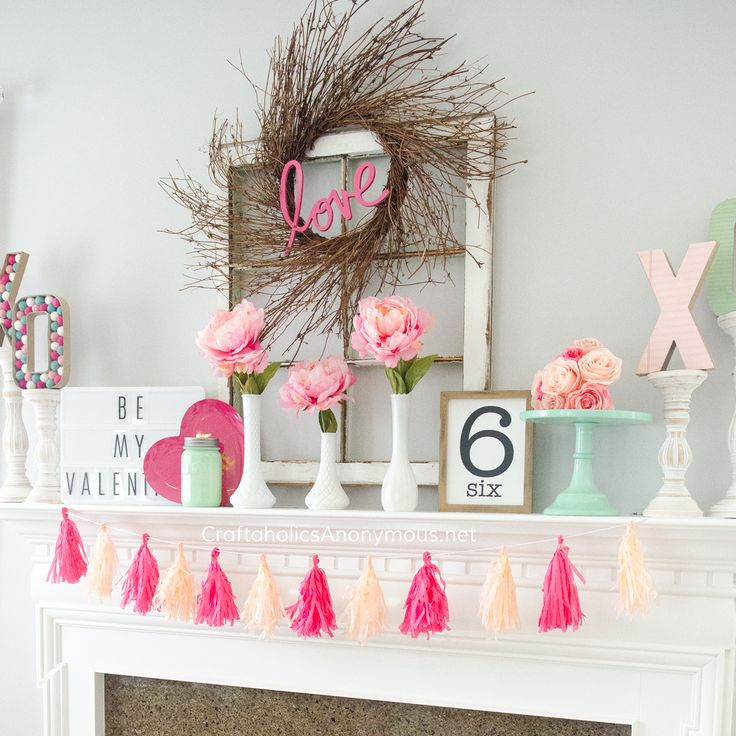 Do you love the look of pom pops and newspaper garland? Then you will love the way this DIY garland looks on your mantelpiece. Use pages from a newspaper or pages from a favorite book to create this holiday garland. The pink and white pom poms give it an extra pizzaz, don't they?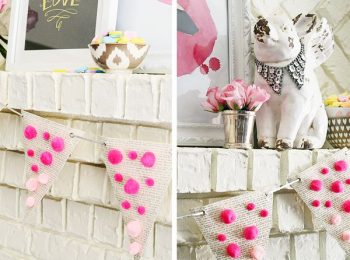 Paper or plastic hearts found at the Dollar Store or Michaels will be your greatest companion when it comes to this DIY….string your hearts on beads, yarn, or even lights for a festive holiday display that cost you next to nothing.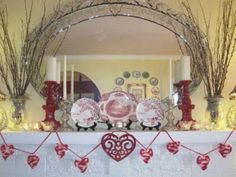 Is your living room slightly smaller than you would like? Use a mirror to your advantage! Install a mirror on top of your fireplace to create the illusion of more space, and fill in the gaps with holiday wreaths and a DIY holiday garland. You will need a sewing machine (and your favorite ribbon) for this one!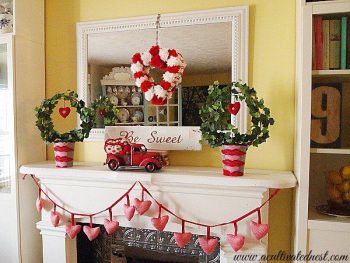 Instead of spending a fortune on holiday decor as the seasons change,  use what you've got when it comes to holiday decor. Of course, we don't want to keep up our Christmas decor passed New Years. So, what about a medium? I thought you'd like that! Pick up cheap streamers and holiday lanterns. Spray paint them a quick red, and use a Christmas chalkboard to display a Valentines Day message.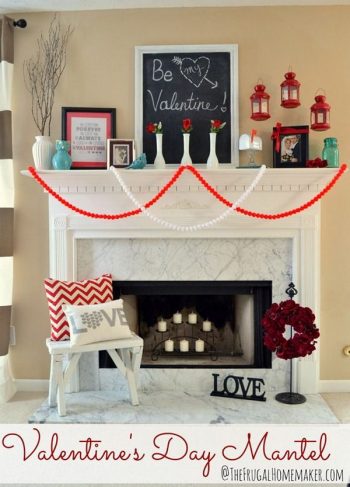 I found my inspiration for this project on the 9 links listed below. Click the links for access to their projects and tutorials.
1.The Kim Stitch Fix – Dollar Tree
7. Decor De Maison– Dollar Tree