Valentine's Day shopping can be tough for those shopping for a girl. A flowers and chocolate are nice…but it's so done over that this can tend to feel a little "impersonal." Are you looking for more of a genuine gift for your loved one? Look no further, and check out any one of my favorite Valentine's Day gifts for her.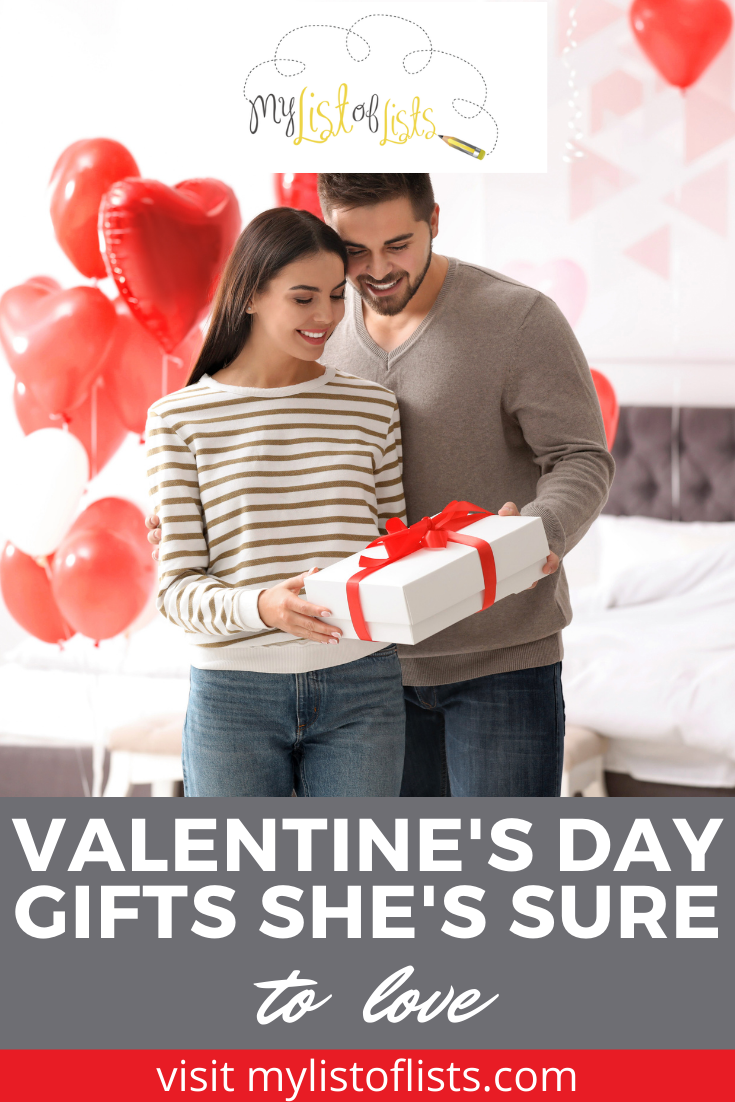 Valentine's Day Gifts For Her
What woman wouldn't love new home decor? Not one! Give her a cute wall hanging that will cause her to think of you every time she looks at it.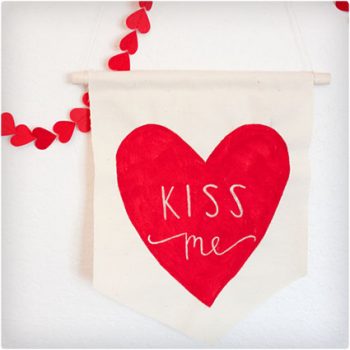 Use a tiny medicine bottle to house a special DIY scent you made for your loved one. This DIY project will likely require a lot of testing…but with a little practice it's totally easy to make your own perfume. Alternatively, pick up your sweetie's favorite scent and gift it to her for a sure-fire gift.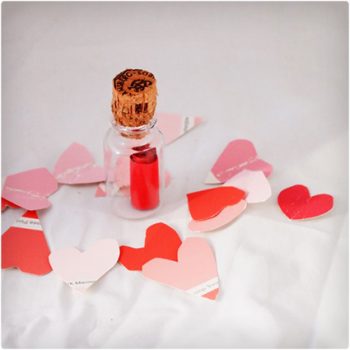 Does your girl like "punny" holiday cards? Surprise her with this printable card equipped with delicious candy. Of course, I don't think anyone would WANT to eat this glue-covered candy, but the project is sweet nevertheless!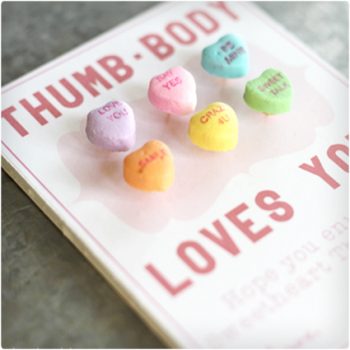 Looking for something a little more intimate? Decorate her bedroom with mylar balloons from The Dollar Store, and don't forget the roses scattered on the bed!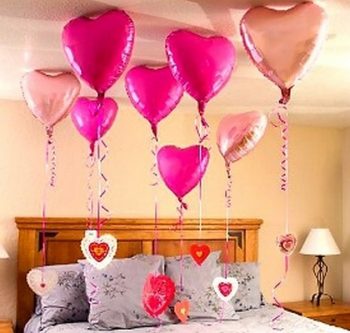 Valentine's Day Gifts For Her
Show your lady that you love her by giving her 52 reasons why! Think long and hard before trying this one…because she will certainly remember it for forever!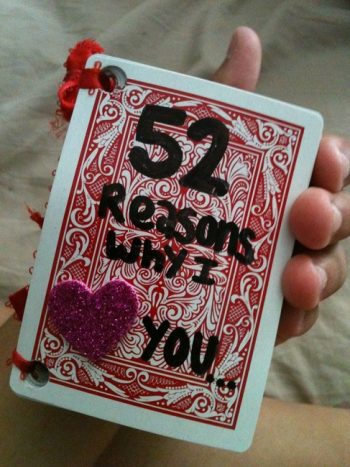 Who doesn't love a delicious dessert? Definitely not I! Line your cake with Kit-Kat bars and Valentine's Day M&Ms. This recipe is the easiest for unskilled bakers!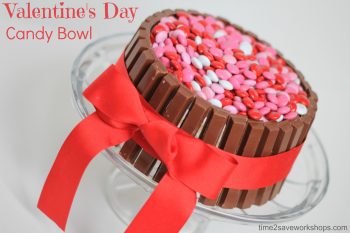 Remember when I said that you can't go wrong with a home decor piece? I meant it! If you didn't like the previous idea…try this string art craft instead. It's pretty simple…all you have to do is secure nails in the shape of a heart. Connect the nails with holiday colored strings!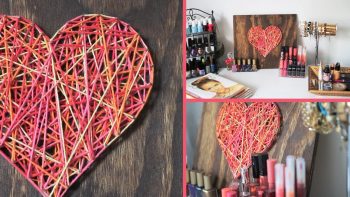 Give your loved one a gift baskets of all her favorite things. Does she like scotch? Include a tiny bottle of Jack Daniels. I love this gift idea because it can be easily altered to fit the one you love. Looking for a tip from me? Add a pair of fuzzy socks somewhere in this gift basket!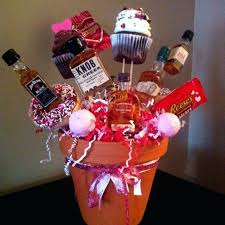 Rough days can be well….tough. Gift your loved one the best present ever; a sign of support in a difficult time. Give your loved one a series or "Open When.." letters that will assure your loved one in times of stress.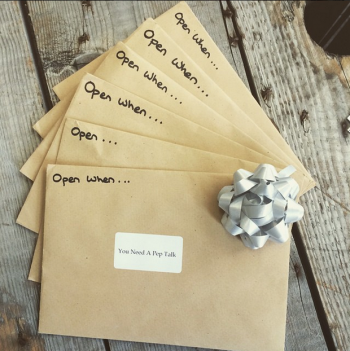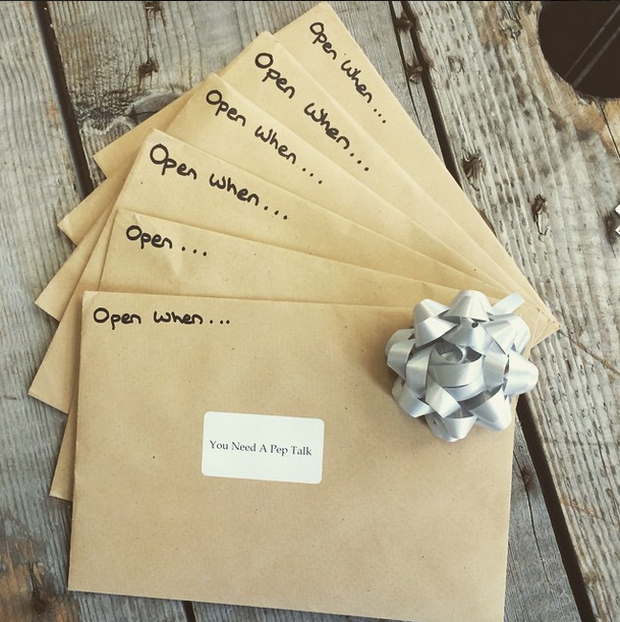 Feeling inspired by this Valentine's Day gifts for her post? Check out the following blog posts…it's where I got MY inspiration!
Want more Valentine's Day ideas? Check out my post on 7 Valentine's Day treats that are super easy!