I am all for cheap home decor, but I'm even MORE for it when it's easy to make, too! I'm a Mom, and when my kids want to spend their limited allowance money, we always hit the dollar store! I love it because it's fun for them, and for Mom! Next time you're there, you might want to stock up on these cheap Halloween decorations.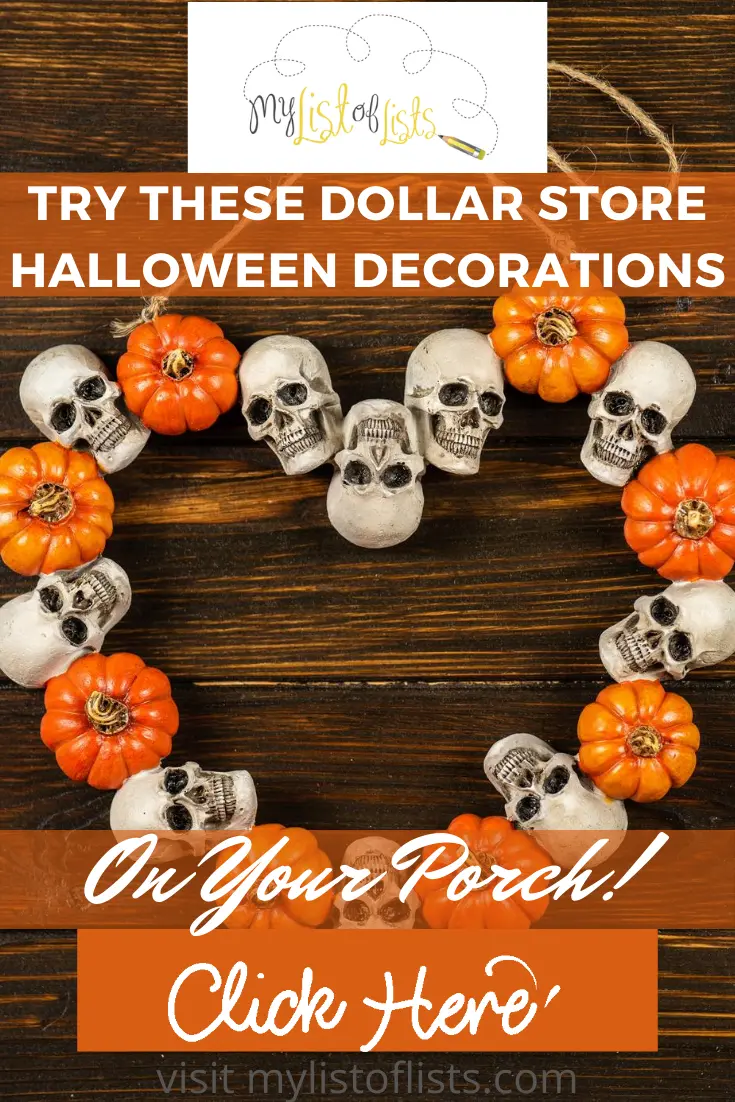 They actually sell plastic skeleton hands (who knew?) at the Dollar Store, pick up about 7 to make yourself this wreath from Tried & True.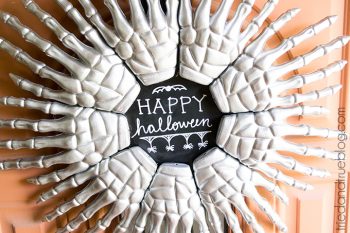 In another great tutorial from Tried & True, you can make a wreath out of creepy skeleton heads! Pick up some ribbon while you're there, it makes for a lovely accent.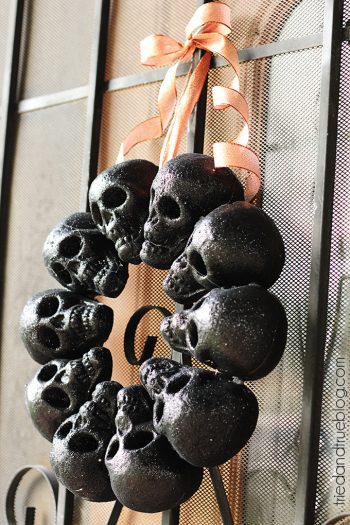 You only need $3 to make this scary mummy hand from Through the Looking Glass. Now I just need to know where the rest of the mummy is!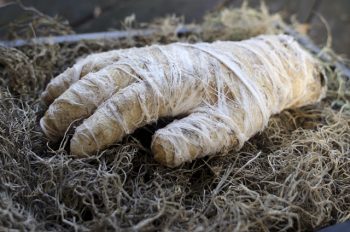 Get inspired to make this spooky wreath by watching The Birds by Alfred Hitchcock. You will need this tutorial from Celebrate and Decorate to help you make this super inexpensive wreath.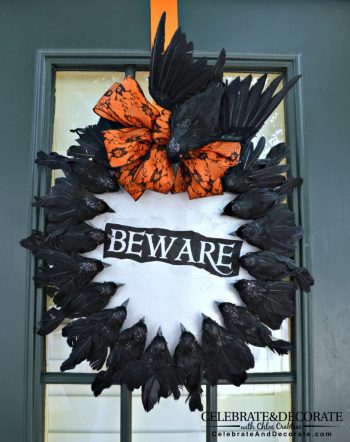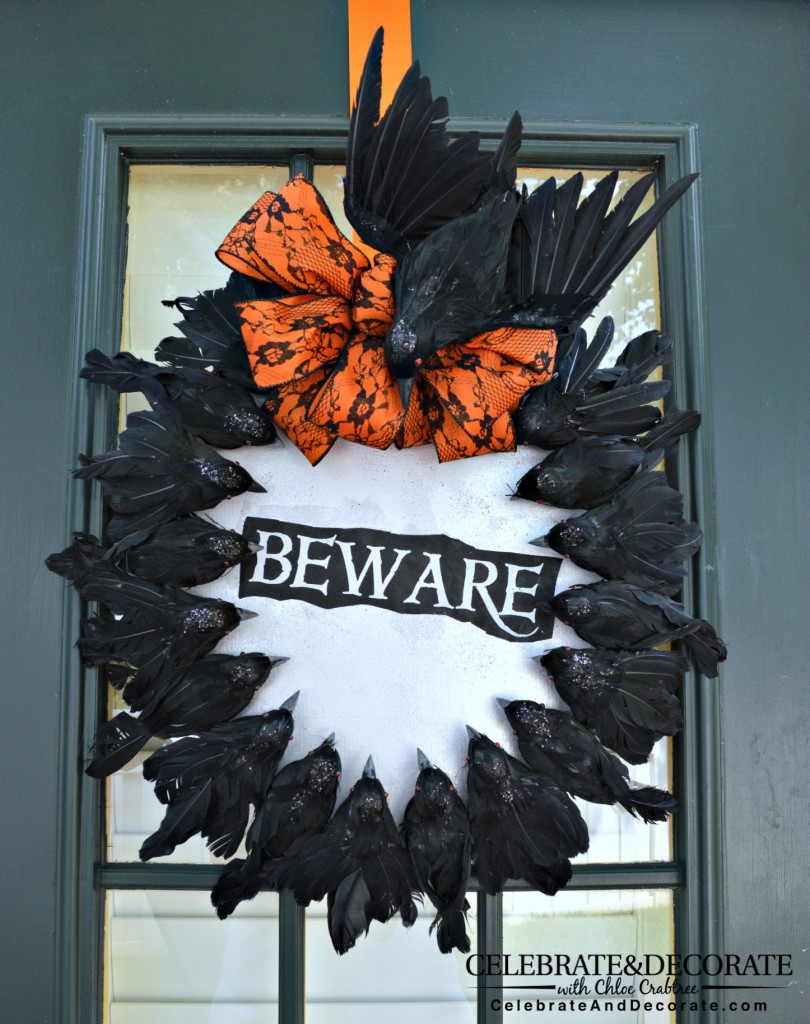 Every witch (or wizard!) needs a centerpiece fit for creeping. Find everything you need at the Dollar Store! From Craft Shack Chronicles.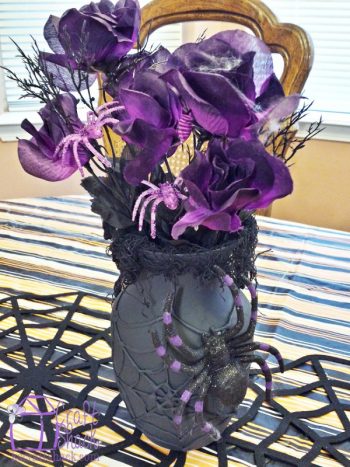 Adding pizzaz to your porch is easy with a DIY topiary from The Kim Six Fix. Trick or treat? Give me something good to eat!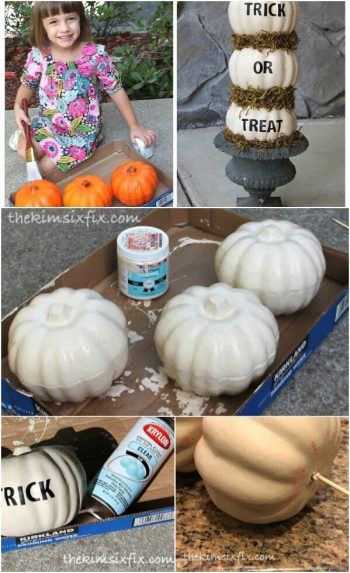 The most expensive part of this crashed witch DIY is the shoes, but you can find an unused pair in your closet or at the thrift store. This project is from Halloween Forum.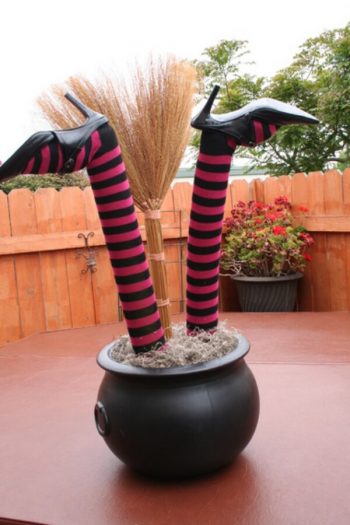 I, for one definitely don't think that any Halloween decor is complete without an infusion of scary skeletons. I think this scary skeleton vase needs a bouquet of black roses! From Dollar Store Crafts.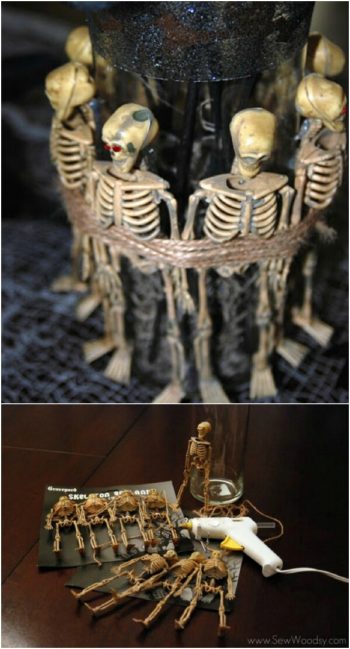 Your yard needs a little Halloween landscaping too, and I think this DIY project from Kitchen Fun With 3 Boys looks the most fun! She takes a pair of green pumpkins (purchased at the Dollar Store) and paints them to look like creepy eyeballs!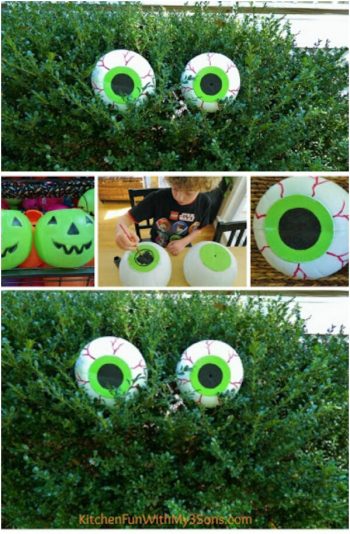 You can find a Christmas themed village at the Dollar Store, for super cheap. Paint everything black, and decorate with cobweb for a village straight out of a Tim Burton Film. DIY from 36th Avenue.
As always, if you need to restock, use this link for a special Dollar Store deal. Which of these Halloween decorations is your favorite?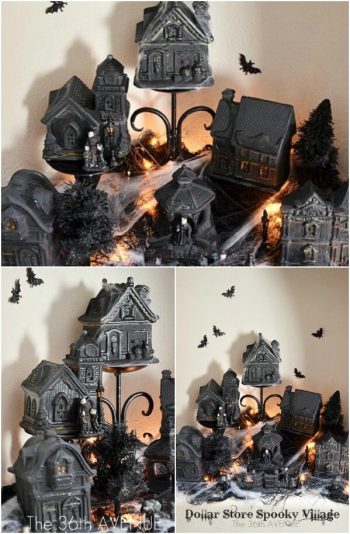 Don't forget to check out my post on creative pumpkin carving ideas for the family!