Men are so hard to buy gifts for, and Valentines can be an extra challenge with the pressure to be ROMANTIC too! Just remember it's often the thought that counts, and get inspired with these adorable and THOUGHTFUL Valentines for him. If it comes from your heart, he's sure to love it:
1. "We Just Fit" Puzzle Piece Card. Idea from Real Simple.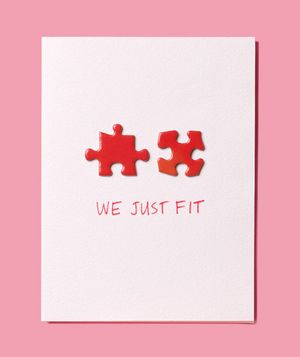 2. "You Light Up My Life" Candle Card. Idea from Adas Interior Design.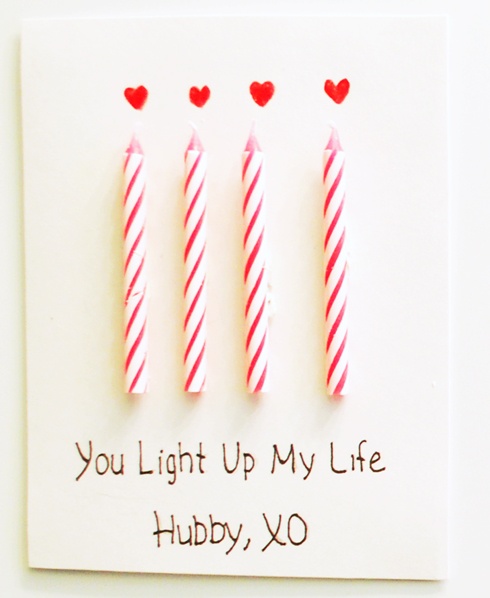 3. "We're a Perfect Match" Card. Idea from Real Simple.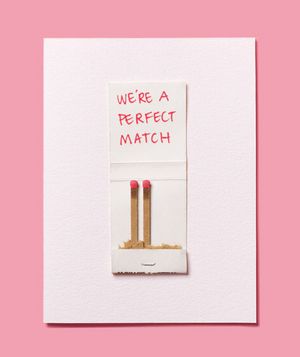 4. Those are all cute, but I especially like the "You + Me = Heart" one. Idea from Jones Design Company.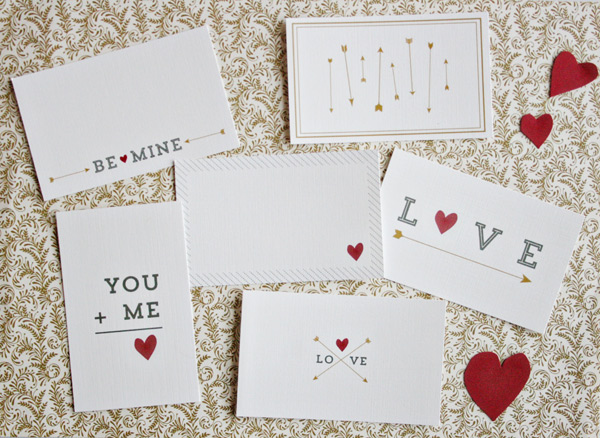 5. "The Alphabet of Our Love" Notebook Card. You write one thing per letter. (P.S. You can buy this on Etsy).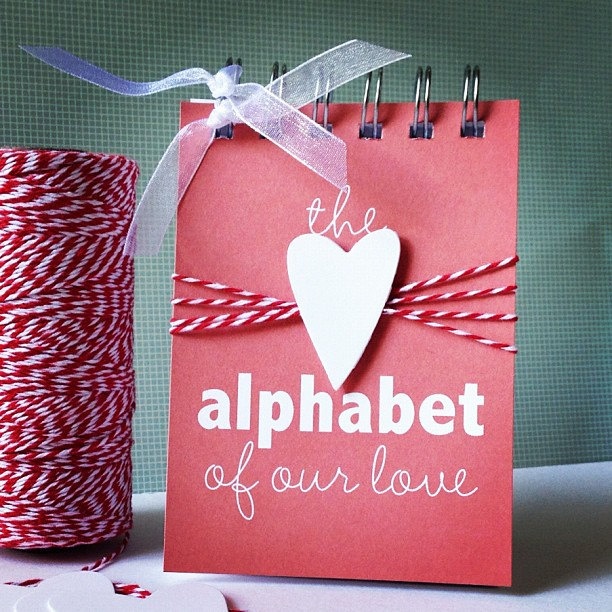 6. "I Love You 'Coz" Card. Customize for your special someone! Idea from Wanelo.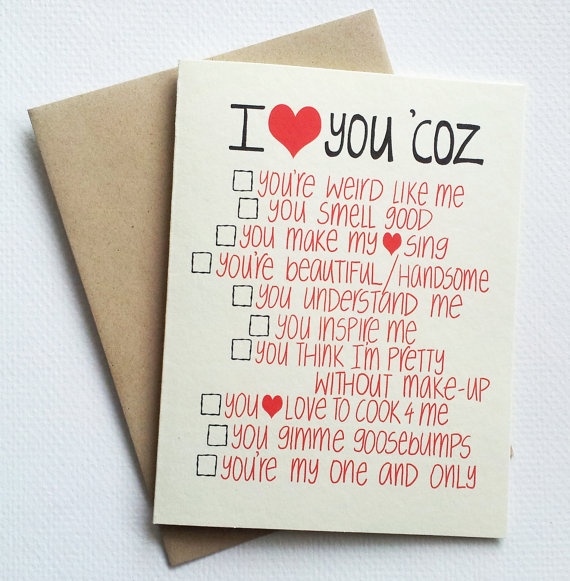 7. "I Love You More Than Cupcakes XOXO" I know it's not a card, but you could make it one! You can buy this or some other cute ones on Etsy.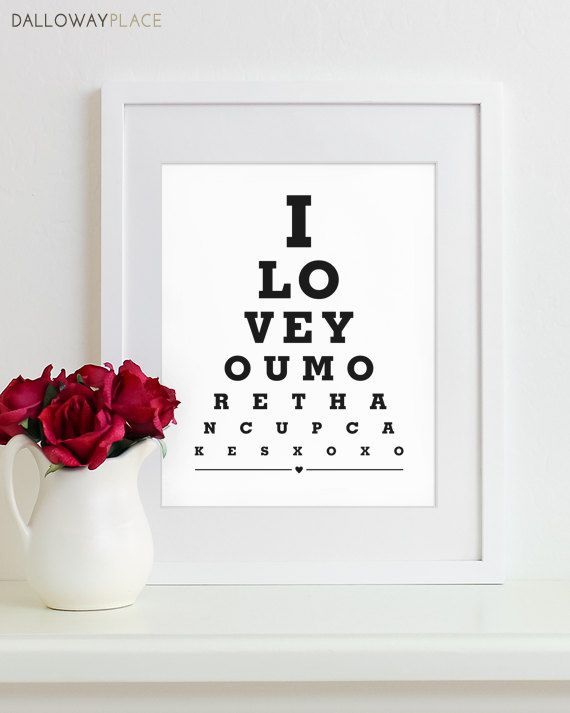 8. "You've Stolen a Pizza My Heart" cheesy, but cute! (no pun intended…). You can buy this one on Etsy, or get creative and make your own!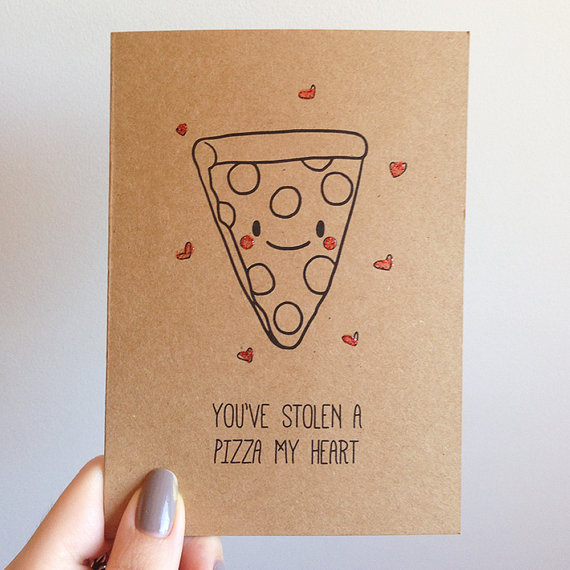 9. "I've Only Got Eyes for You" Get the printable for this cute idea from Mother's Niche.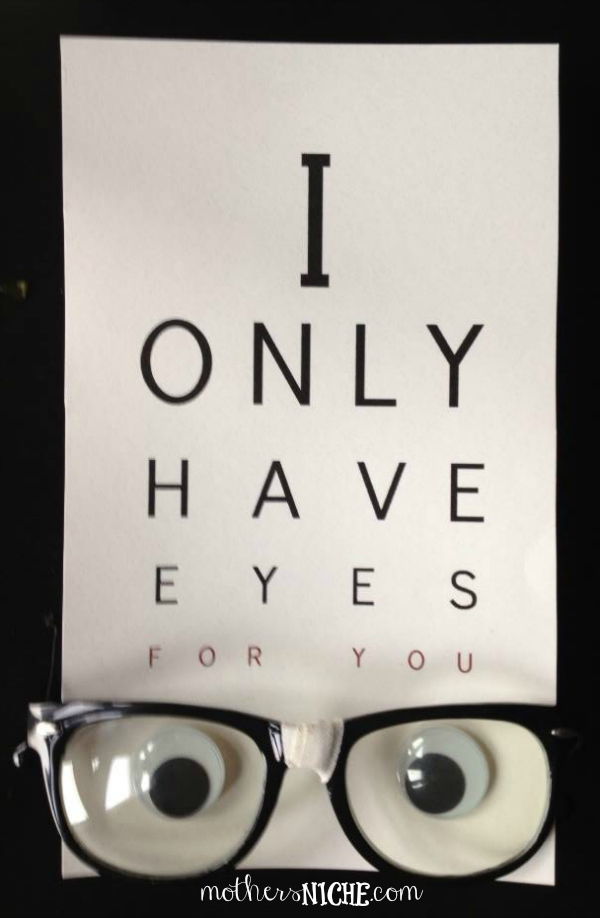 10. "Scratch Off Valentine" add a nice favor under each heart, so no matter which one he chooses he gets a nice treat! Get the tutorial from Pat and Lindsay.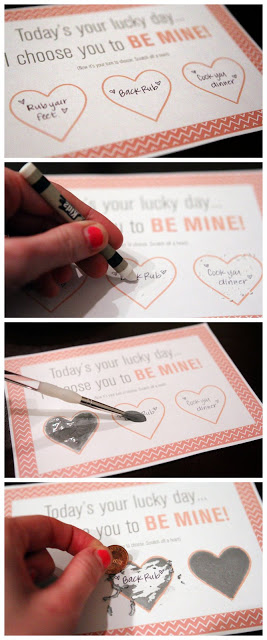 Feeling inspired for heart day? I hope so!