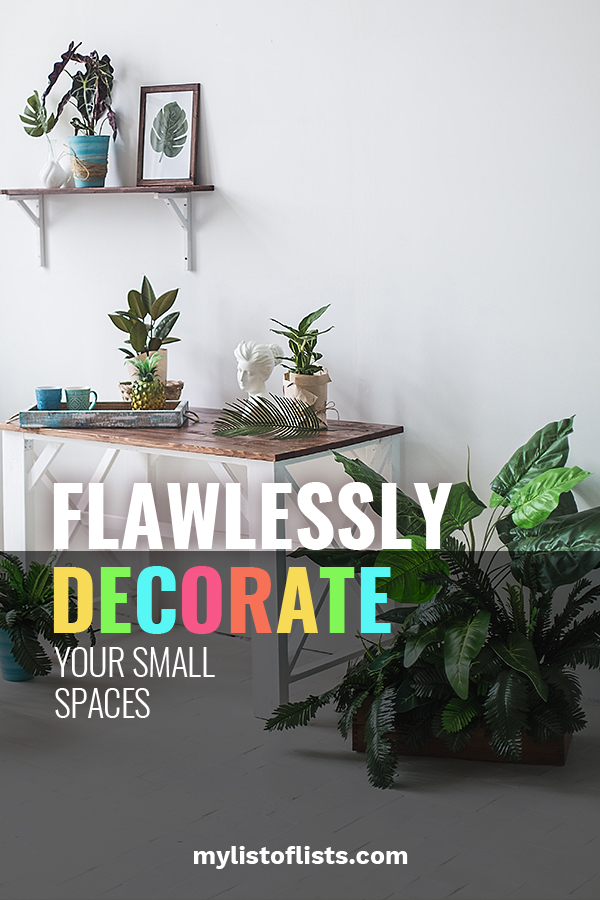 Decorating small spaces can be tough, and this is something that almost every designer could agree upon!  Make your small spaces feel loved with these flawless (and super easy!) ways to decorate small spaces. Even the smallest spaces of your home are about to look incredible!
When throwing a party, having enough table space is often difficult to come by. Use the back side of your table to host a small table perfect for get togethers. Put it in storage, or just keep it out when not in use!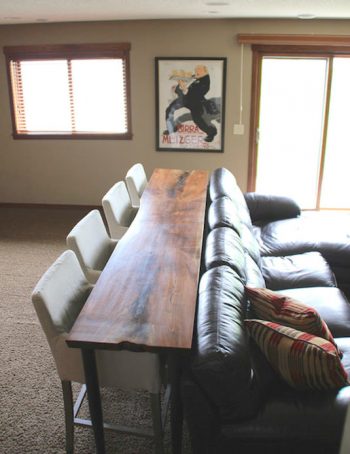 Corners are often the smallest (and most overlooked) part of your home. And it's easy to see why…it's so hard to decorate in a corner! Create more small storage space with corner shelves like these. Tuck away books and other knick knacks that you can't be parted with.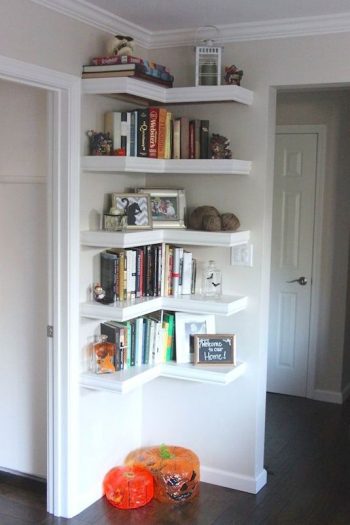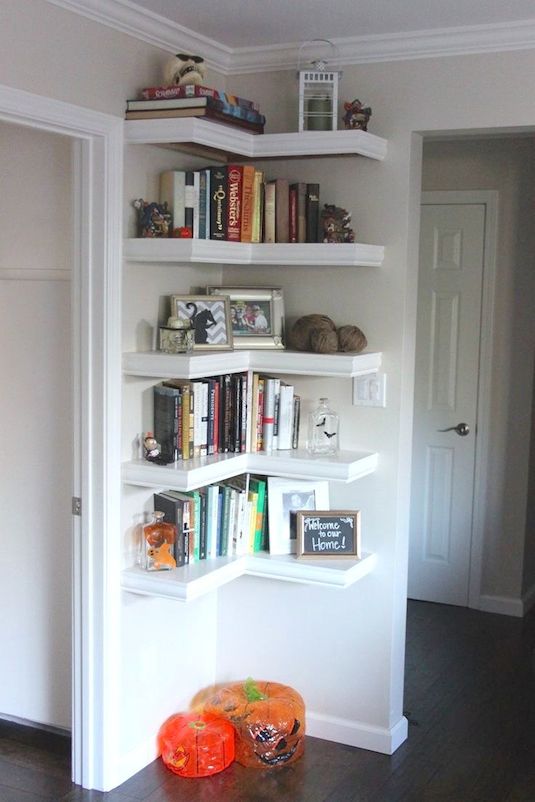 Don't forget to use the back of your doors when decorating! Bathrooms are often small, and storage space is incredibly difficult to come by. Install a towel rack on the back of your door, and use a small table if you have the room!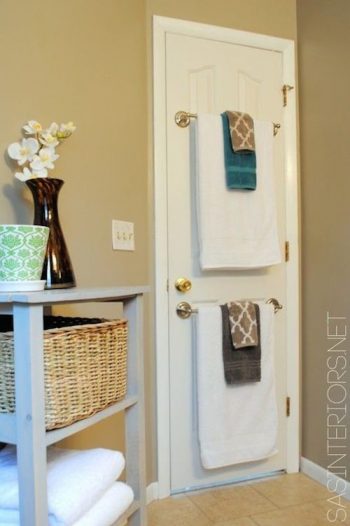 You've heard that mirrors are an easy way to make your rooms look bigger, and it's absolutely true. This rustic mirror is the perfect example of a way to accentuate the space of your home.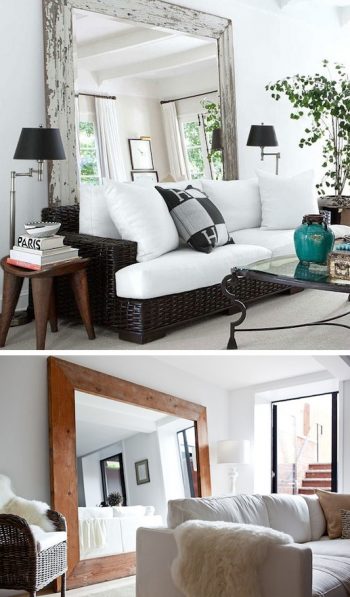 The space under the stairs isn't just for Harry Potter! Turn it into a fun built in sitting or small storage unit. This is a great option if you don't have tons of sitting in a living room.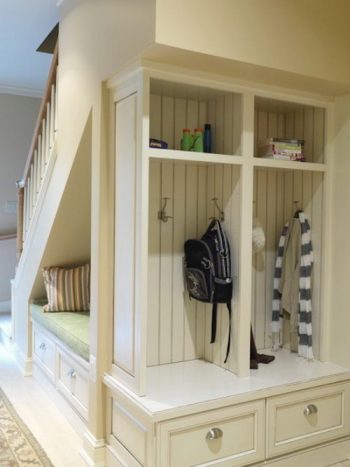 If your family is growing…you might be a little concerned about your space situation! Newborns don't need a closet space because their clothing is so tiny (stash their clothes in dressers instead!) so use the closet to house your changing table! Normally, no one would see your closet, but I love the idea of making a closet an avid,incorporated part of a bedroom.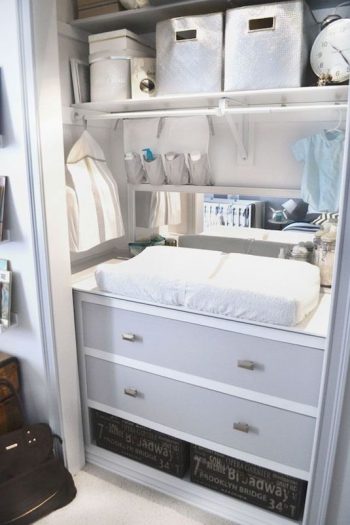 Maximize your bathroom countertop space with a three-tier organizer (you can purchase one similar here) to house soaps, washcloths, hand towels, and anything else that would be needed in a guest bathroom!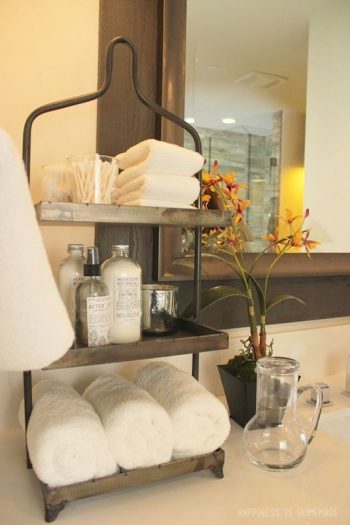 Even your kitchen has an area of untapped organization (and decor space!). Use a small wall to create a "command center." This area of your home is the perfect place to stash memos, important mail, and for writing important dates where you won't forget about them!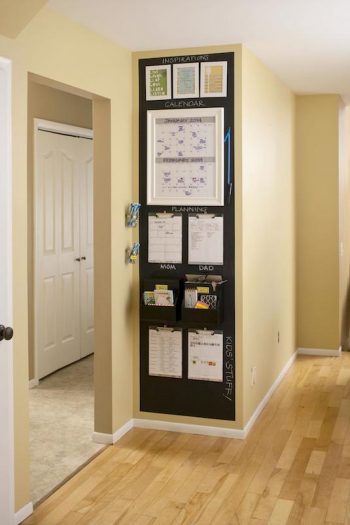 I found my small spaces decorating ideas at these following places:
Small Couch Table from Houzz
Corner Shelves from Truly Lovely Life 
Back-of-the-door Storage from SAS Interiors 
Mirror from House Beautiful 
Under the Stair Storage from Hometalk 
Baby Nursery from Houzz
3 Tier Organization from Amazon
Command Center from Better Homes and Gardens