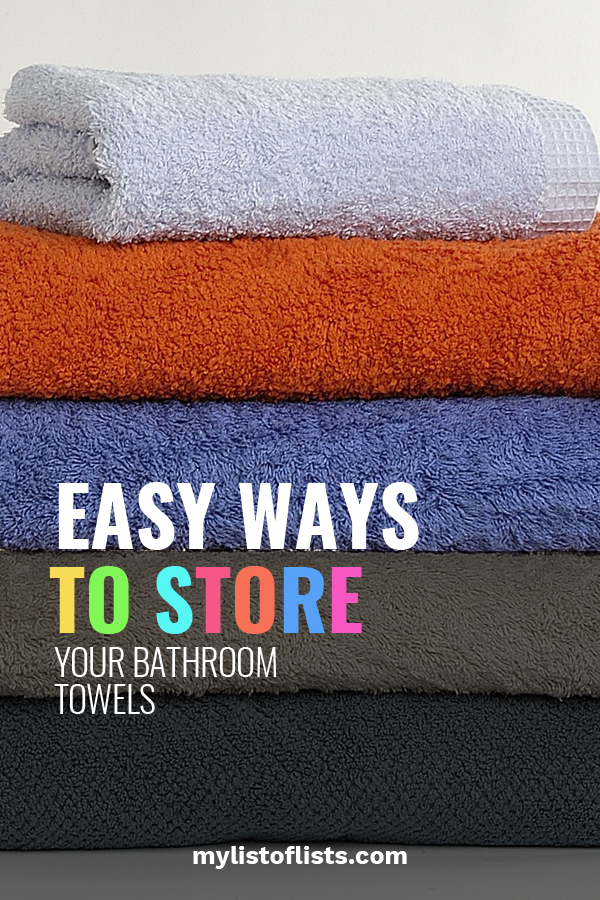 I've learned to love my small bathroom! It was once one of my least favorite rooms in my household, but I've decided just to embrace the space…or lack thereof! I'm really limited on storage space in my bathroom, and storing towels was always a struggle. Here are a few great ways to store towels in your big (or small!) bathroom,
Wire baskets bring an element of rustic decor into a bathroom space. Place the basket on the top of the toilet, or on the counter, if you have the space! From 12th and White.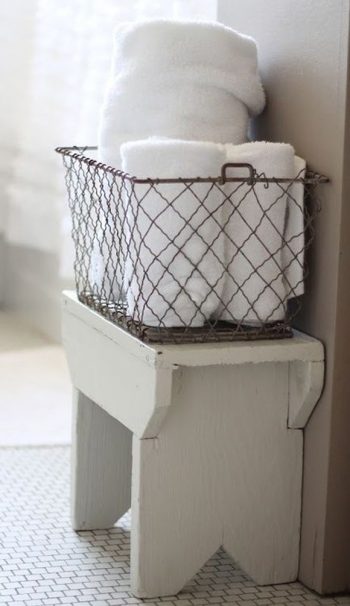 Wire basket mail caddies make for a great way to store hand towels and wash cloths! Hang them on your bathroom wall to free up space on the countertop and in other areas. This idea is from Malliardville Manor.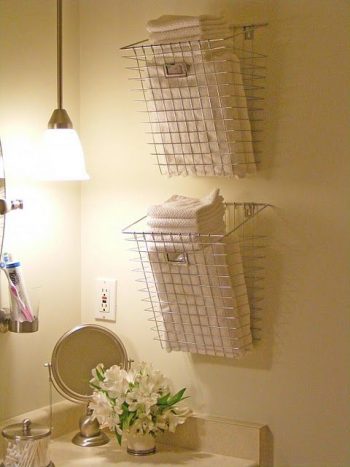 A super fun idea that was featured on Homedit! Multi colored washcloths add a fusion of color into your bathroom space. Roll the towels up to create more storage!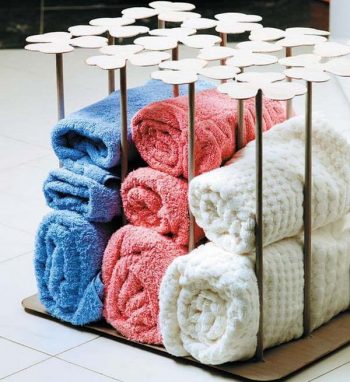 You might be surprised at how useful a wooden ladder can be in your bathroom! Hang wire baskets from each ladder rung. Did you notice how these are all different sizes? Isn't it great? Store your towels in each of the baskets, and if you have enough room, store extra toiletries here too!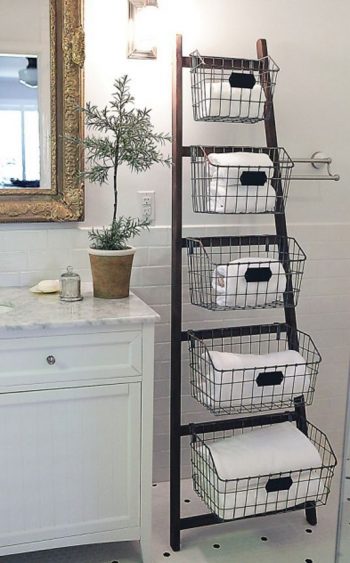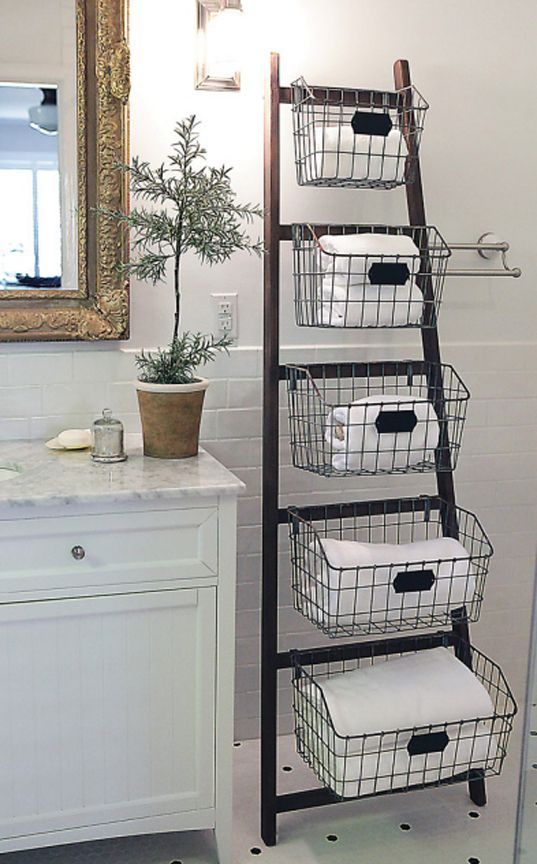 A countertop caddy could be the very thing that your bathroom needs! A three-tiered organization system is a fantastic way to store extra towels, extra toiletries, and just about everything else! Of course, a few accessories could't hurt either! idea from The Pink Tumbleweed.