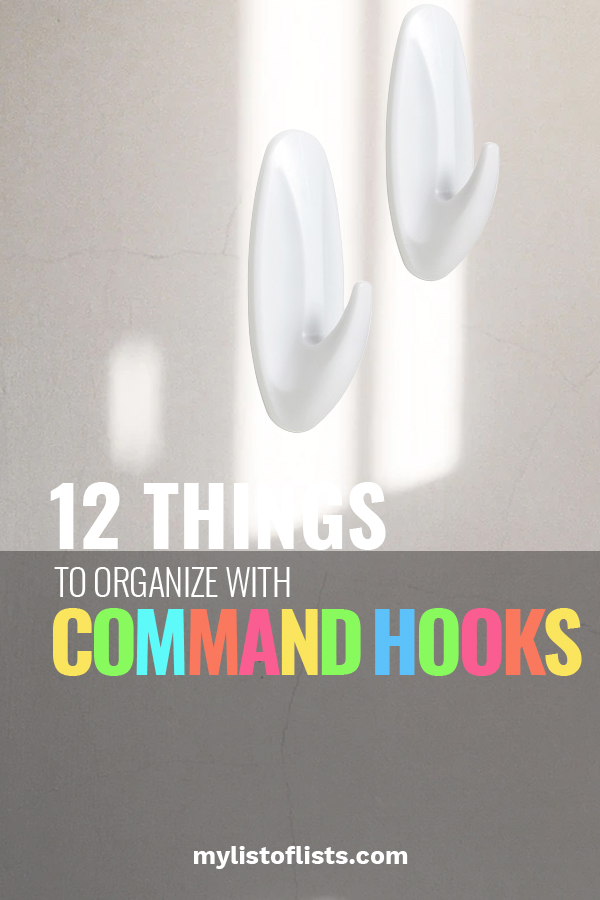 Looking for an easy organization idea for the home? It's time to try Command Hooks! I was converted to these handy tools a few years ago, and they completely changed my life. You can hang anything, anywhere with these little removable strips. I've hung curtains, white boards, posters, and more. But that's not all, I've even organized my pantry with them. Here are a few great ways to organize your life with Command Hooks.
Organize your purse collection with a Command Hook or two in your closet! Matching Command Hooks will streamline your closet, and probably declutter a shelf or two.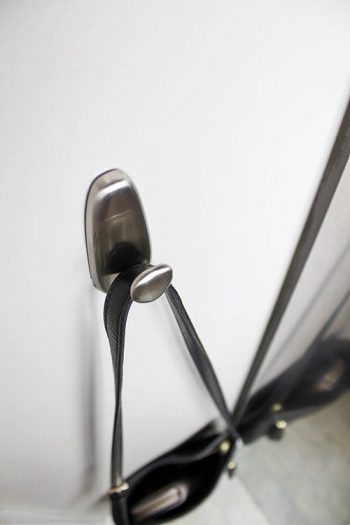 Exposed cords and wiring definitely don't do much to declutter a living space! Hide chords (or at least contain them!) with the help of Command Hooks. I've used them on the back of many an entertainment center.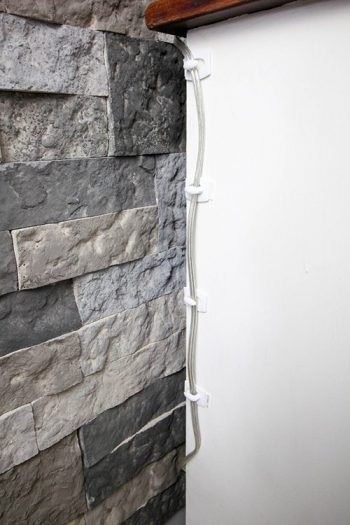 This isn't quite an organization idea, but it's a great indoor gardening idea for those of you living in an apartment or simply short on space. Use strong command hooks like these, to hang a mason jar garden where it will thrive…and stay out of your way.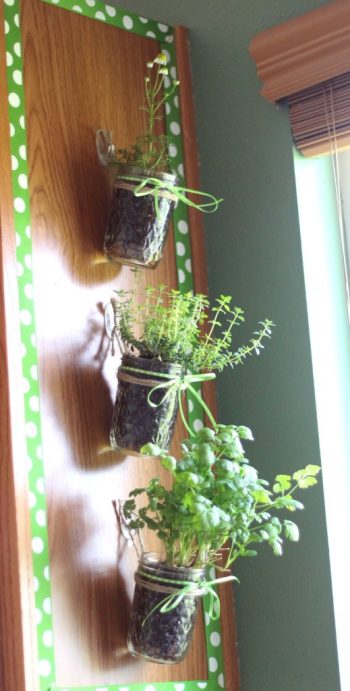 If you are a renter…or just bad with a hammer and nails…hang your curtains with command hooks and a lightweight curtain rod. I've tried this very idea and it's worked wonders!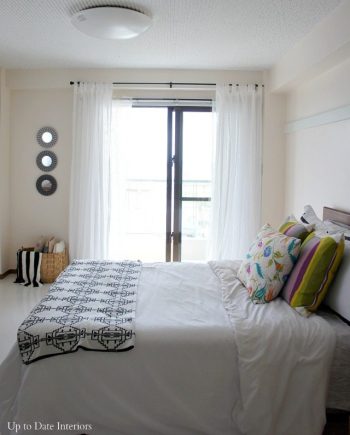 Get your Washi tape collection under control with a few command hooks and a small wooden dowel. Hang them inside a cabinet in your craft room, or even just on the wall!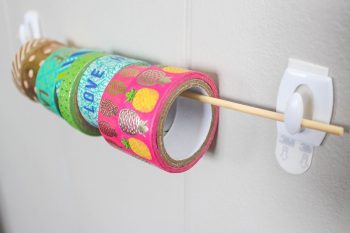 Do you hate when you toss something in your garbage cans, only to have the liner fall through? Prevent that from happening with an upside-down Command Hook. Loop the handle of the plastic bag around the "hook."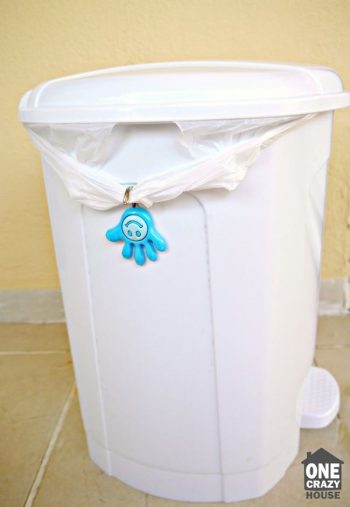 Keep a "food scoop" or, in this case, a measuring cup, right where you'll need it with this idea! You'll never be scrambling around the kitchen for a measuring cup again!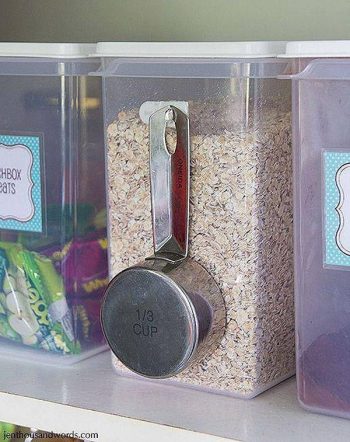 Keep baby's bibs right where they are needed! Use a jumbo command hook to attach them all to the back of a high chair. Remember how they used to seem to take up an entire kitchen drawer?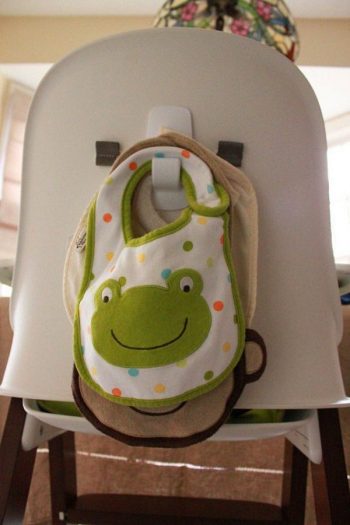 Keep your organized tangle free and beautifully displayed! Over the years, I've grown less fond of the way that jewelry boxes look on my dresser, but this organization idea is right up my alley!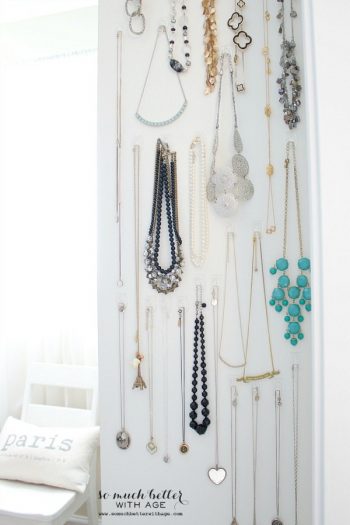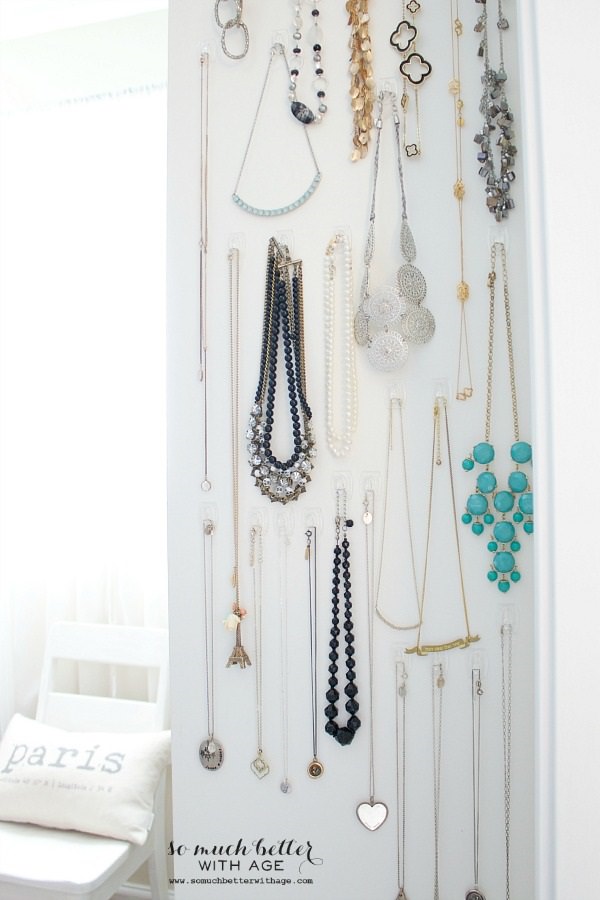 Are you like me? Do you just throw all of your measuring cups in a drawer and hope for the best! If so, it's time for us both to get organized! Hang your command hooks on the inside of a cabinet drawer. Use chalk paint to label where your measuring cups belong!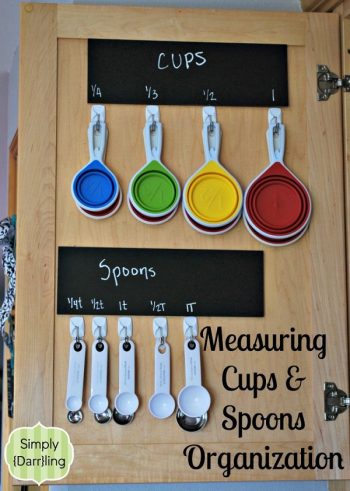 If you are lacking desktop space, use command hooks to hang a pail of markers, notepads, or colored pencils off the edge of the desk. Use whichever colors you like the best, Michaels has great options!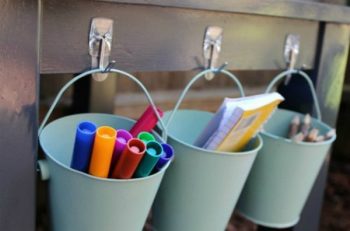 Display your kid's artwork on the SIDE of your fridge, rather than the front! This is a great way to maximize storage space while keeping things more clutter-free. Use command hooks, a lightweight curtain rod, and curtain rings to showcase your finest artwork!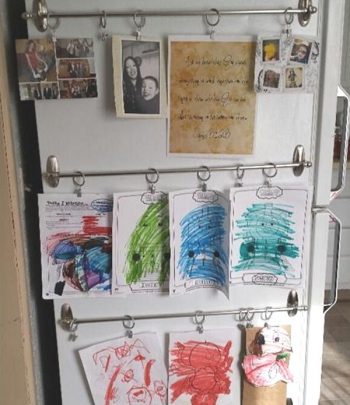 Get organized like me with these Command Hook organization ideas! Here's where I got mine:
Idea #1, #2, #5, #6  from the Creekline House
Idea #3 from Living A Sunshine Life
Idea #4 from Up to Date Interiors
Idea #7 from Jen Thousand Words
Idea #8, #11 from Good Things First 
Idea #9 from So Much Better With Age
Idea #10 from Simply Darrling
Idea #12 from Pinterest Inspiration