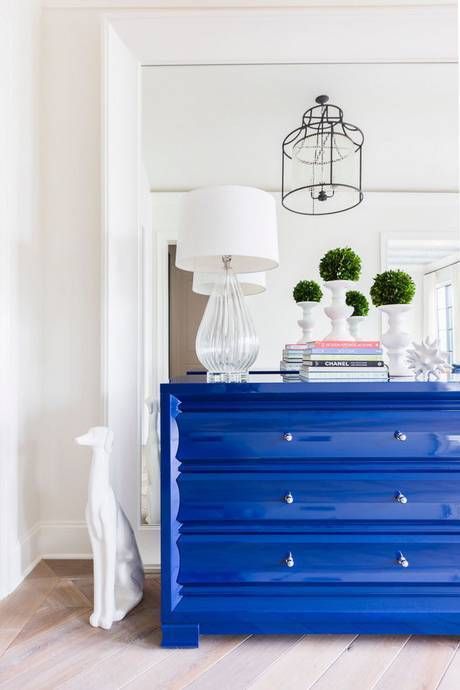 The Easy Way to Add A High-Gloss Stain to Any Piece of Furniture
The chalk paint look is in, and Pinterest is filled with it's glory! But I'm feeling a little sad for any furniture that needs a little gloss! Adding a coat of high gloss stain to your furniture is way easier than I thought, and this painted furniture DIY has me excited for so many more DIY home projects!
Step One
Before beginning it is SUPER important to remove any previous coats of paint, finish, or whatever else. The outcome of your project is reliant upon getting all of that old stuff off! A light sanding is needed for the paint to "grip" the surface of the furniture you're painting. Image below from here.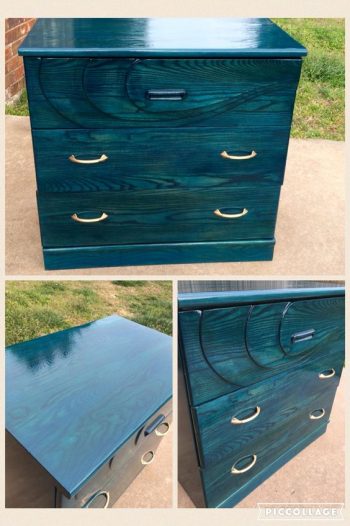 Step Two
Pick out the type of gloss stain that is best for you and the type of project you're attempting. High gloss stain works great for areas that receive a lot of wear and tear like a kitchen table, kitchen chairs, or any furniture in the kid's room. See how they stained their farmhouse inspired table here.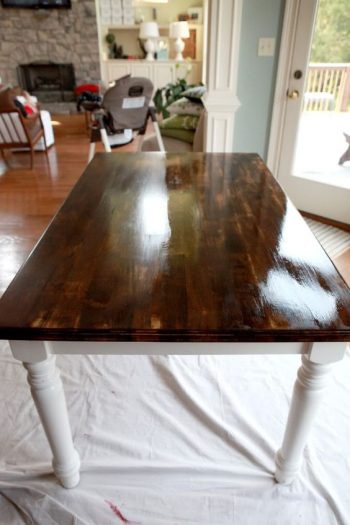 Step Three
If you are re-staining your furniture piece, begin to do so now! Wait until your stain is completely dry before moving on. Open your can of polyurethane and mix it with a stick before you begin painting on your high gloss. Stirring slowly will ensure that any bubbles are removed, and bubbles are bad! Image below found on Pinterest.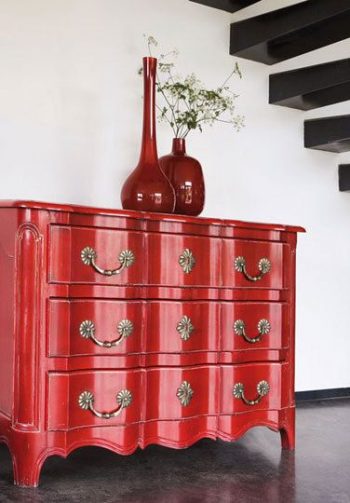 Tips/Tricks
If you decide to add a second coat of gloss to your furniture, it's important that you repeat the sanding process! Again, it's important that the wood is rough enough for the polytherune to "adhere" to.
Always make sure you are working on a surface covered with a drop cloth. Opening a window or two is definitely recommended because the polyutherene can be super stinky!
Never use any old varnishes or paint you have stored in your garage. It's best to get a new paint can every time. Your painted furniture looks better, and it's better for your health!