Lots of us have pairs of old blue jeans hanging out around the house. Instead of hanging on to those jeans in the hopes that they'll fit again, why not repurpose your blue jeans instead? Take a look at these unique ways to repurpose blue jeans.
Repurpose Blue Jeans: Pocket
DIY Pot Holders
One of the most common ways to repurpose old blue jeans is to make pot holders. If you double up the denim, they should be thick enough so you won't burn your hands. Simply cut out the pockets of the jeans to make your own.
Denim Camera Bag
Keep your camera safe and protected with an awesome denim camera bag. To create, cut out the back pockets your favorite jeans. Next, sew a string to the edges to create a kind of pouch. Sling this over your shoulder whenever you're headed out to take photos. The best part is that there is little sewing required.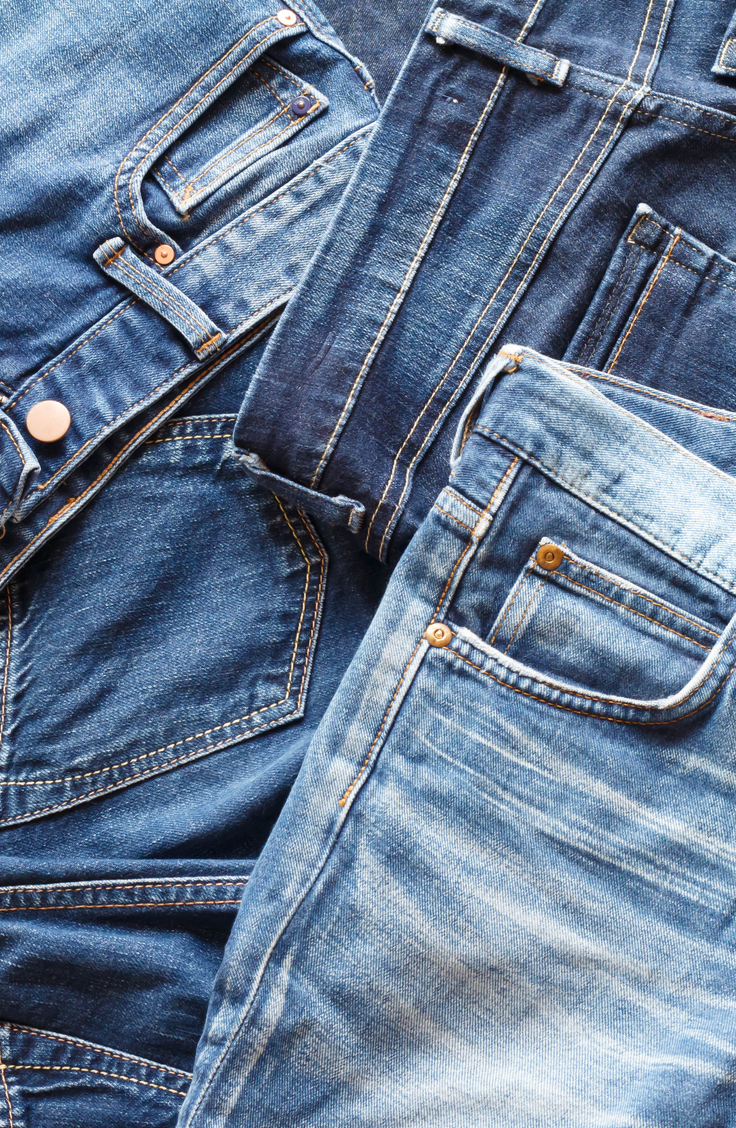 Phone Case
You can do the same thing but for your phone! Just turn one of the pockets into a little case that your phone slips inside. This can help better protect the screen from being scratched when stashing it in your purse.
Denim Pouches
Cut out the pockets of a pair of jeans to make a small pouch for anything! You can use it for change, pens and pencils, receipts or whatever you want.
Repurpose Blue Jeans: Upcycle
Kid's Lunch Box
Make your kids adorable little lunch boxes from upcycled denim! You can even have them decorate and add designs to the lunch bags to make them more unique. Find the full video tutorial to make your own on YouTube.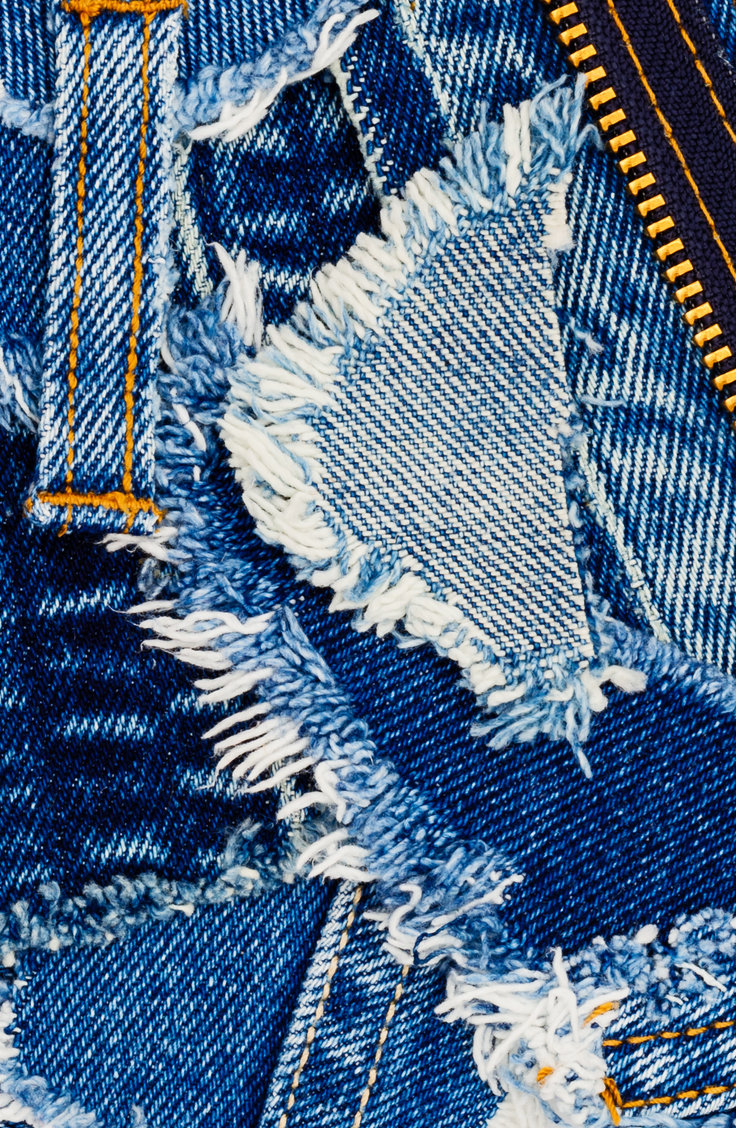 Denim As Quilt Squares
If you like quilting, you can cut pieces of old denim into quilting squares to use on your next project. Think about how neat this would look in an all blue quilt of some sort.
Placements
Use large strips of denim (all cut to the same size from your favorite pair of old jeans) to create awesome upcycled placemats. You might have to sew the pieces to one another to create squares large enough, but that's part of the fun. This is a great accessory for the Fourth of July.
Repurpose Blue Jeans: DIY Projects
Baby Bib
Use a large piece of recycled denim to sew a DIY baby bib. These are perfect for moms who are looking to live more of a low-waste lifestyle.
DIY Coasters
Transform the blue jeans into a nice set of coasters by cutting denim to match the size of blank store-bought coasters. Hot glue the denim to the cork and use to decorate your table. The coasters look great both inside and outside.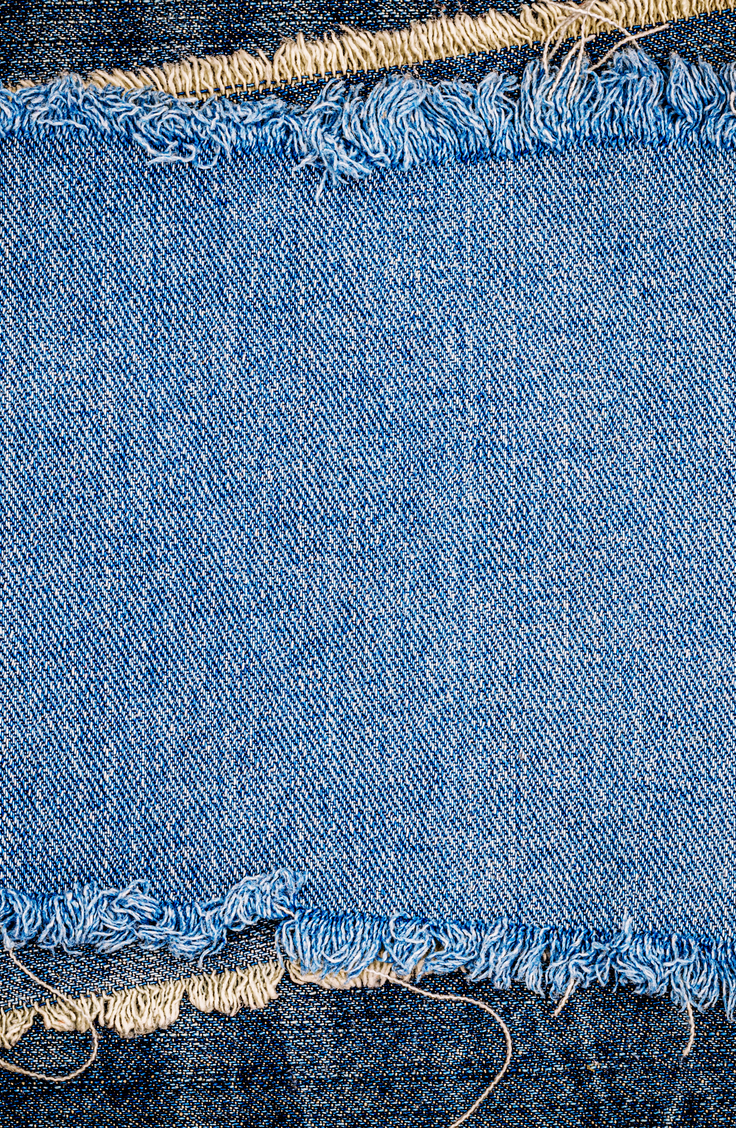 Coffee Cozy
Never burn your hands again by making a coffee cozy from old blue jeans. Cut strip that will fit around your cup and then fasten with a large button or bow. Pretty cute, right? The Dollar Tree has some great satin ribbon for cheap.
Tote Bag
Get your school supplies a tad more organized with a tote made from old blue jeans! Cut the seams on the legs and then sew them together to create a bag. Now, all that you have left to do is add some touches of personalization.
Repurpose Blue Jeans: How To
Baby Clothes
I love the idea of taking old jeans and turning them into gifts for a newborn baby! You can make baby shoes and bibs, plus anything else you can think of. Check out this tutorial from Pretty Prudent to make your own baby shoes.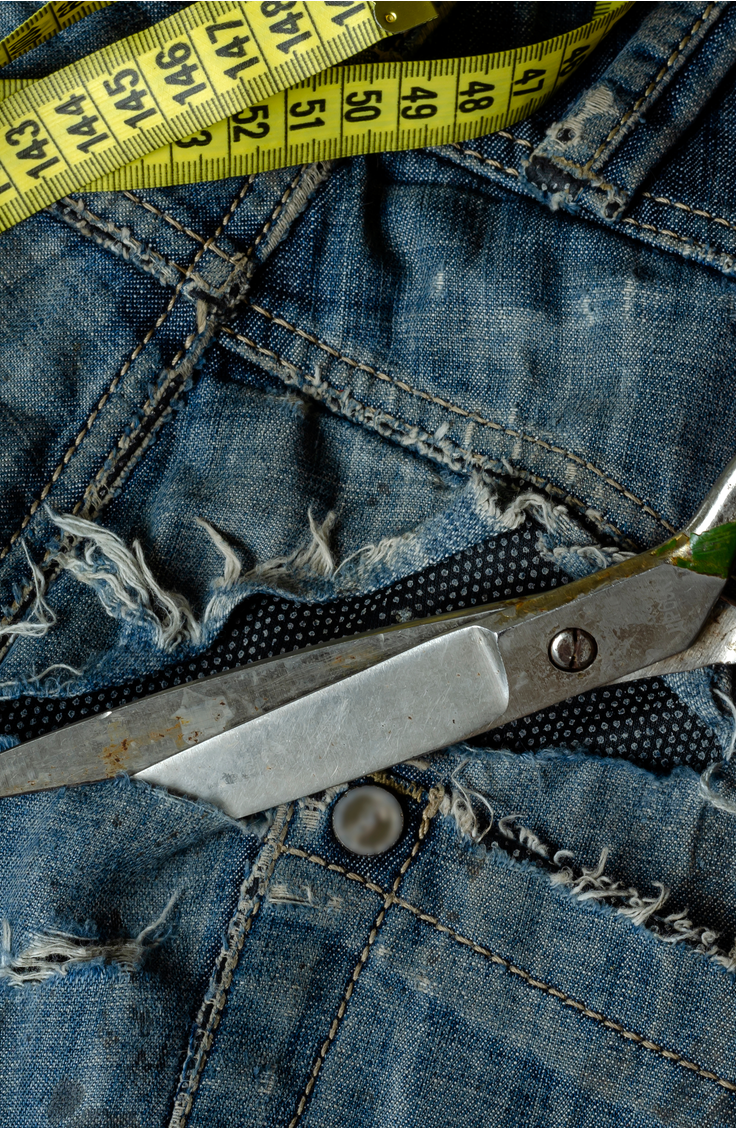 Homemade Wreath
With just a bit of crafting time, you can transform those blue jeans into a gorgeous denim wreath. Cover a foam wreath with strips of denim or squares cut from your old jeans and tie them to secure or use a little bit of hot glue. There are lots of ways to do it. Pick up a wreath form here.
Hair Bows
Cut long strips of old denim and use the scraps to create DIY hair bows.
Table Runner
With some old denim, you can make an awesome table runner that fits any table or any occasion.
Fabric Road
If you have little kids around, then make a fun fabric road out of the old blue jeans. Simply cut the jeans up into rectangular patches and use fabric paint to draw yellow lines on them.
Denim Rug
Make a cute denim woven rug perfect for a teenage bedroom. Find the tutorial here.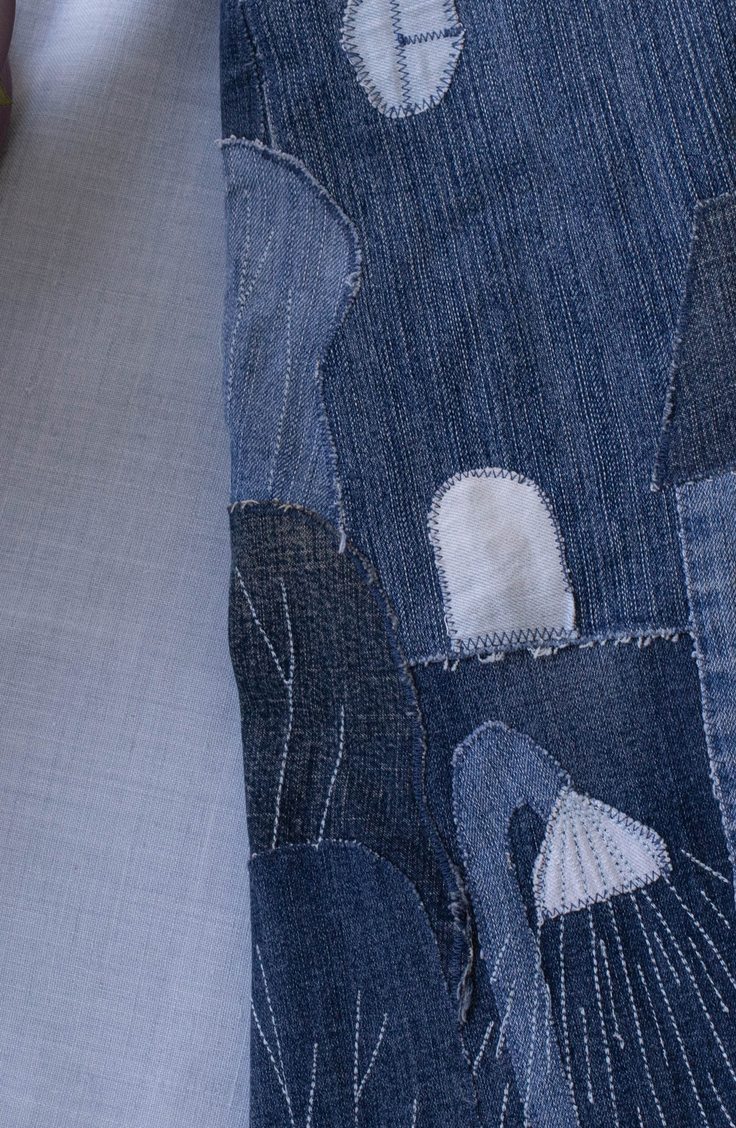 Toy Storage
Make some super helpful and nifty toy storage out of your old blue jeans. All you need to do is upcycle one leg into a duffle-type bag. This type of bag is perfect for carrying small cars and Legos around.
Bulletin Board
Cover a boring bulletin board with blue jeans to give it a little pizzazz and style.
Blue Jean Garland
I love the idea of decorating with your old blue jeans. Just cut out triangle shapes and string them up to create a gorgeous and rustic garland.
Need help with sewing to do some of these crafts? Here are some simple sewing hacks to help anyone!