In light of the recent COVID-19 outbreak, several of my friends are reaching out to me in order to learn how to sew. For the last few weeks I've been sharing everything I know with them via FaceTime and text and it got me thinking that I should just compile a list of my best tips! These sewing hacks might just save your skin the next time you try out a new DIY project. Check them out below.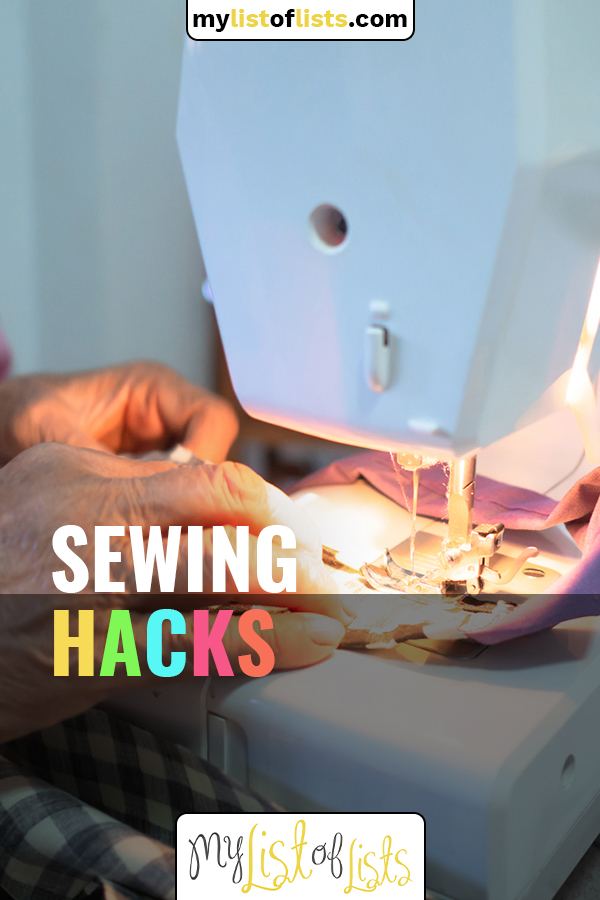 Sewing Hacks: Jeans
Fix Holey Jeans
If you are not a member of the holey-jeans rock camp, you might be wondering how to fix the hole in your favorite pair as soon as possible. However, it can be a bit intimidating to sew your own jeans back together, I get it, you can use this tutorial from Man Made DIY to make it your own.
Sewing Hacks Alterations
If you've recently lost a ton of weight, but don't want to give up your favorite jeans, you can alter the waistband with this great tutorial from Picky Stitch. You can find tons of other great jean sewing hacks in that article of mine.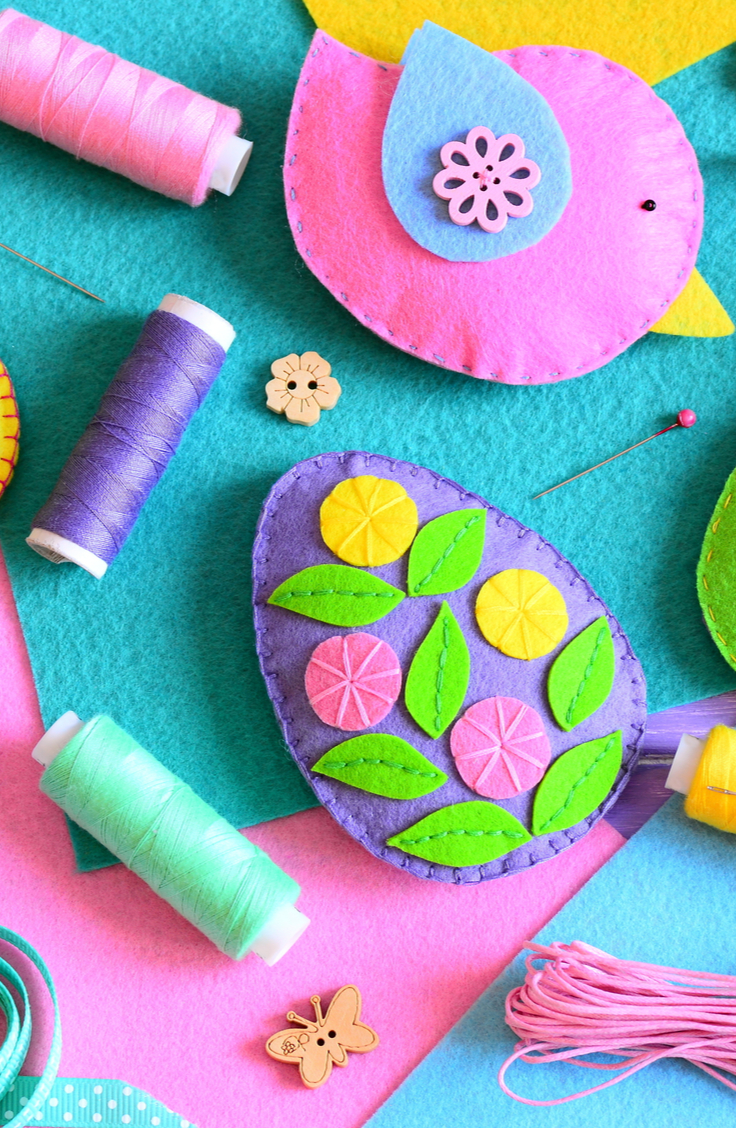 Sewing Hacks Hand
Keep Corners Pretty
Hate the look of bulky corners? I get it. To prevent the bulk, trim the corners of your sewing projects off before flipping them inside out. I recommend trimming around 1-2 inches away from the edge of the seam. Iron before flipping them right-side-out for an even crisper look.
Sew Your Armholes With Bias Tape
To keep your armholes looking gorgeous and pretty, I recommend sewing them with bias tape. It keeps edges looking 100 percent professional, and who doesn't love that? Find this (and tons of other great sewing hacks) in this post of mine.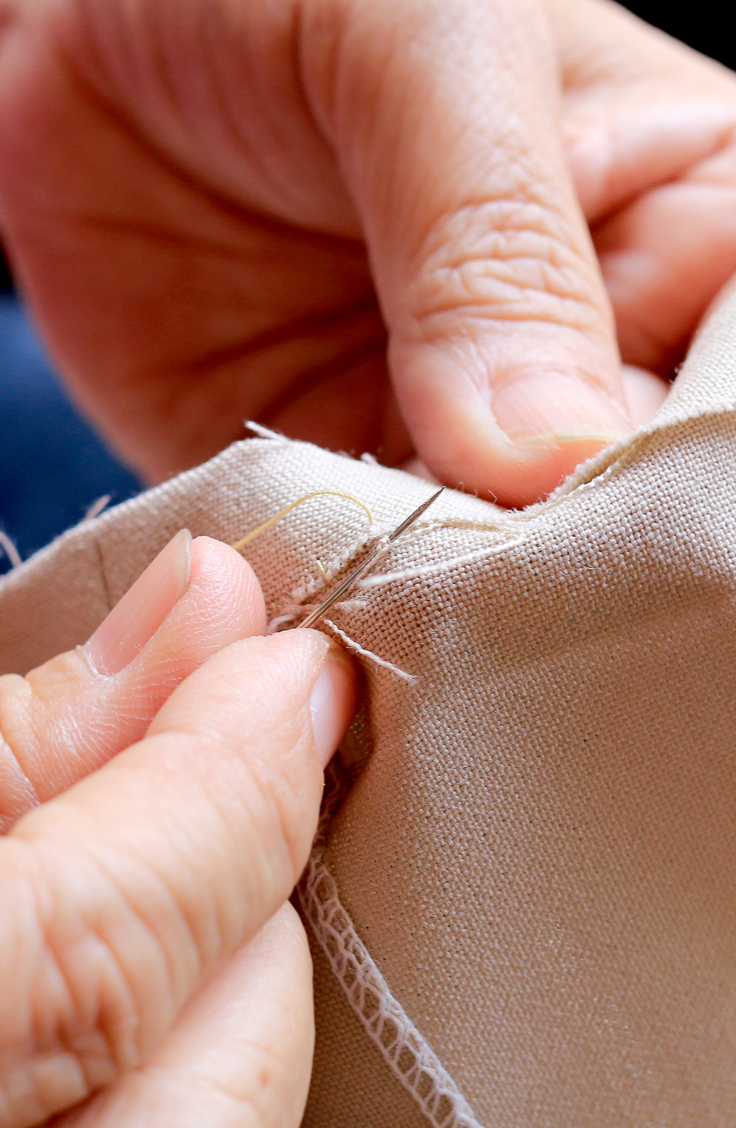 Sewing Hacks Clothes
Fix Ruined Sweaters
Got a run in your favorite sweater? Believe it or not, you don't have to throw it out. Simply use a hand sewing needle to grab the end of the run and tie it back into place. Pretty easy, right?
Fix Ruined Clothes
Regardless of you're dealing with a hole, a stain, a tear, or anything else, this YouTube video from 5MinuteCrafts will help.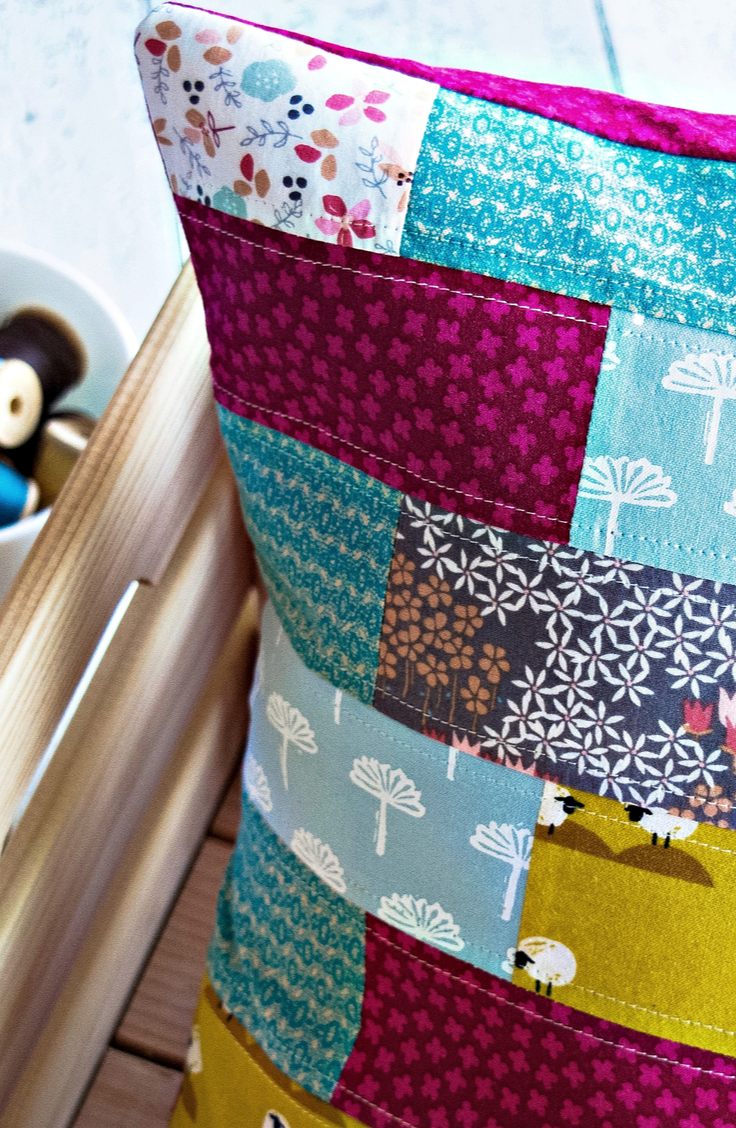 Sewing Hacks For Beginners
Measuring Tape Trick
Attach some measuring tape to the edge of your crafting table so you can easily measure your material and make easy cuts. I attached mine with hot glue.
Use Two Pencils When Tracing
When tracing Ottobre patterns, I use two pencils for a much clearer pattern. Find this and other simple sewing hacks for beginners here.