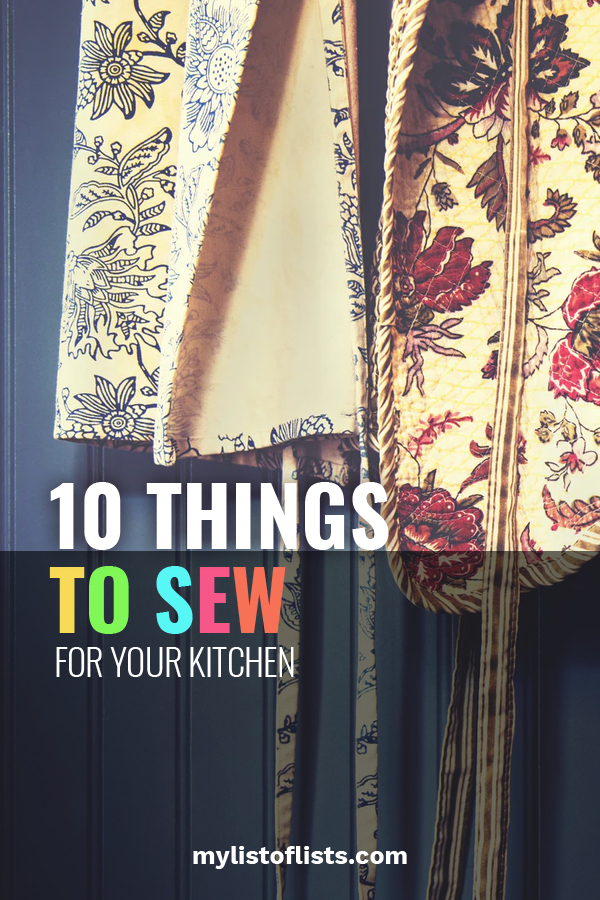 I love making things for my kitchen whenever I can, but I've needed a little help when it comes to figuring out what to DIY for my kitchen. Ladies and gentlemen, it's time to break out your beloved (or..not…) sewing machine and get to sewing these things for your kitchen.
Potholders from Radiant Home Studio.
If sewing isn't quite your "ball of wax," then this is the perfect project for you! Thankfully, they show us how to make these for ourselves–step by step!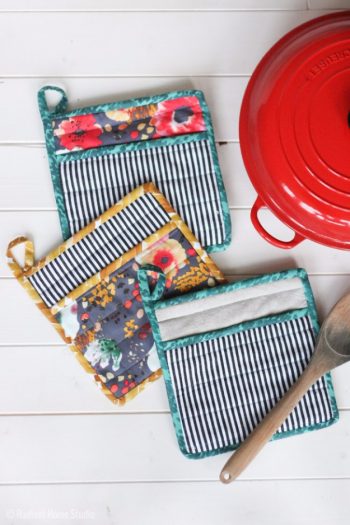 Silverware Pouches from Semelia's Mum
If your tablescapes needs a little Christmas lovin' you should definitely make these silverware pouches. Send them home with your guests as a fun party favor. Sans silverware..of course.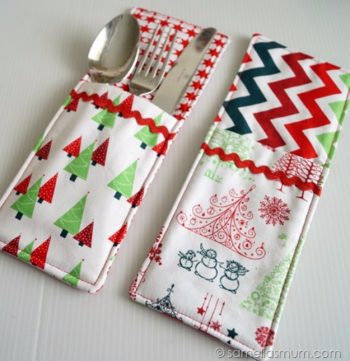 Dishtowels from House of A La Mode
I find myself routinely buying dishtowels every few months because mine just get SO disgusting. This can get to be pricey, so save yourself some money and whip some up yourself!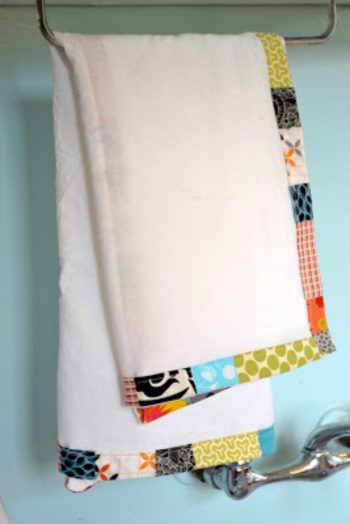 Skillet Handle Pot Holder from Practical Stewardship. 
All of you cast iron junkies can rest easy knowing your hands will be protected from the hot skillet handle with these crafty pot holders.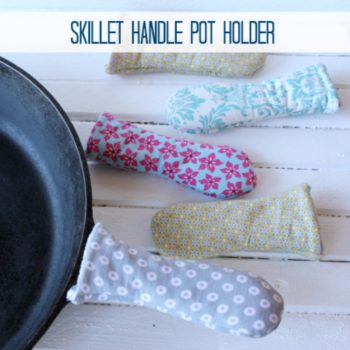 Reusable Swiffer Pads from A Few Shortcuts
I own a Swiffer, and I go through a box of Swiffer pads every few weeks, and they're definitely pricey to replace! Instead of forking out $12 every time you hit the local Target, make your own instead!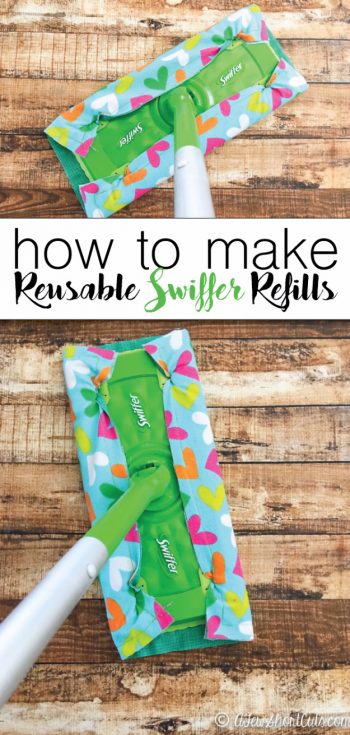 Fabric Bowl Cover from My Studio Bellingham
Keep food fresh when bringing grub to a potluck with reusable bowl covers. Sure, foil and plastic wrap works, but fabric bowl covers are washable and they REALLY work so much better!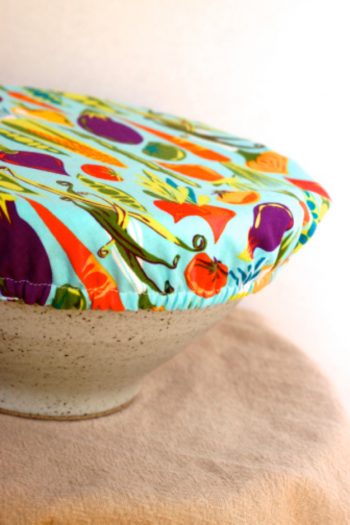 Kitchen-Aid Fabric Bowl Cover from Laura's Crafty Life 
Were you impressed with the last DIY project? I thought so! Well, what if you could take the last DIY project and amplify it? And by amplify I mean: sew yourself a fabric cover that will fit on your Kitchen Aid! Heck yes, kitchen hack!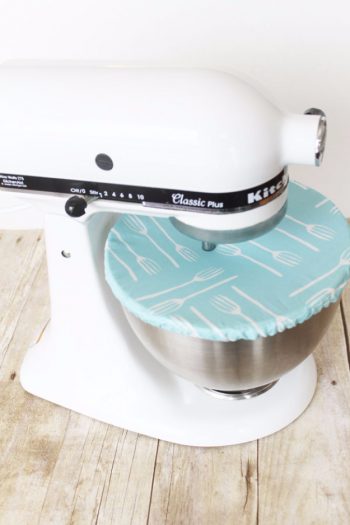 Every chef needs an ADORABLE apron! You could spend a fortune on one at Williams Sonoma, or, you could make one out of a recycled button down shirt! Time to raid your husband's closet…;)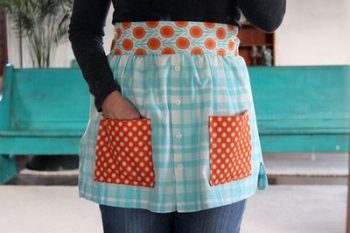 Insulated Beverage Holders from Positively Splendid
You DEFINITELY won't need extra ice at your next party! Well, at least not if you have a set of homemade insulated beverage holders. Pick whichever patterns you want, based on the theme of your party!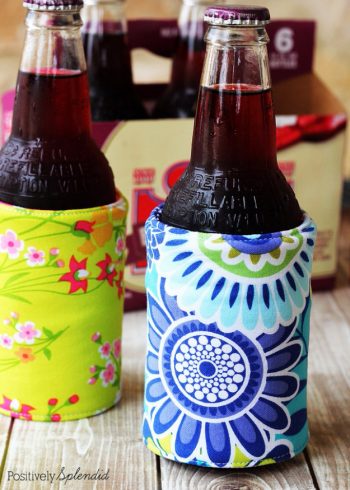 Grocery Bag Holder from DIY Crush
If you have an extra ten minutes, and a bit of spare fabric, you can whip up this grocery bag holder for almost no effort!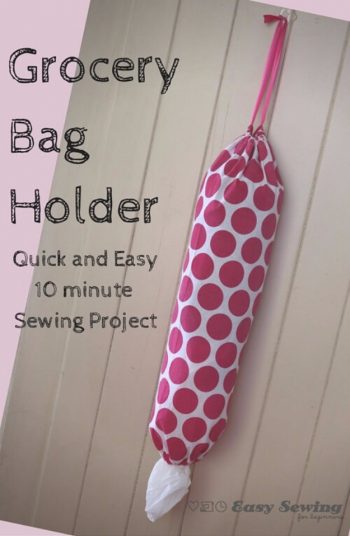 Looking for more DIY sewing projects? Look no further:
6 Sewing Tools That Will Change Your Life
10 Sewing Projects You Can Create In Less Than 10 Minutes
11 Fun Sewing Projects for Kids