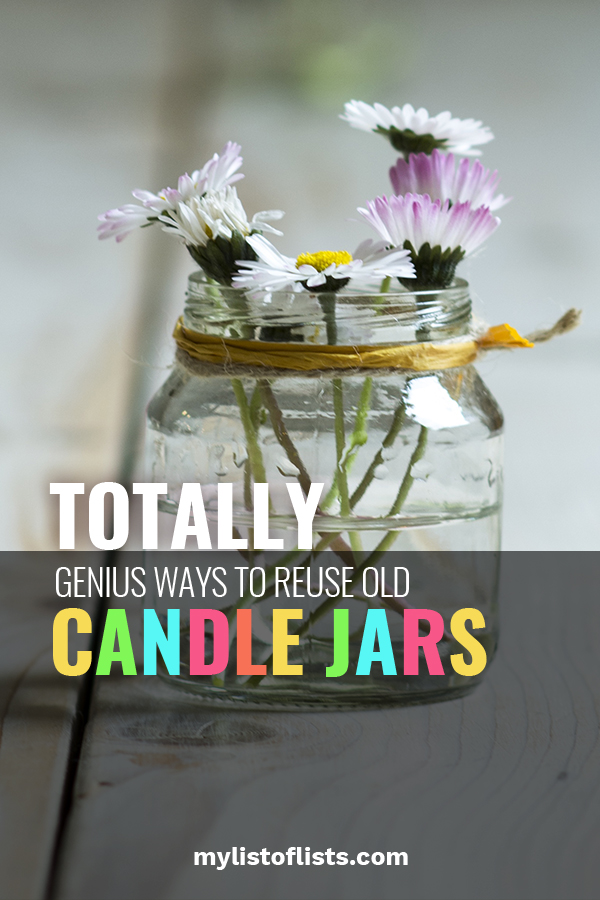 My husband and kids love to make fun of me because I have a candle-buying addiction. Guys, I'm not even kidding. I can hardly be trusted to venture into Target, Bath and Body, or any other candle selling store, because I will likely return with the entire store in my shopping bags. Throughout all of my years of "candle loving" I've developed quite the collection of empty candle jars. These are just a few ways I love to repurpose and reuse them!
One of my favorite ways to reuse old candle jars is to use them as storage! Clean the wax out (using this tutorial)  and turn your old candle jars into incredible storage containers. Candle jars are great for storing everything from Q-Tips to rubber stamps. This candle jar idea is from Dwell Beautiful.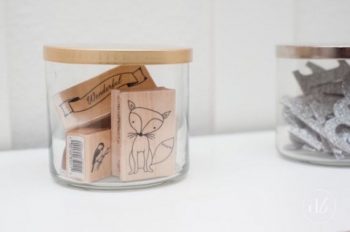 Don't throw that candle jar away! You can transform it into a DIY terrarium! Naturally, glass candle jars would be the perfect thing for a DIY terrarium because it's clear glass lets the layers of rock and soil shine. I'm inspired to start gardening this very instant! Check out how they did it over at Bower Power blog!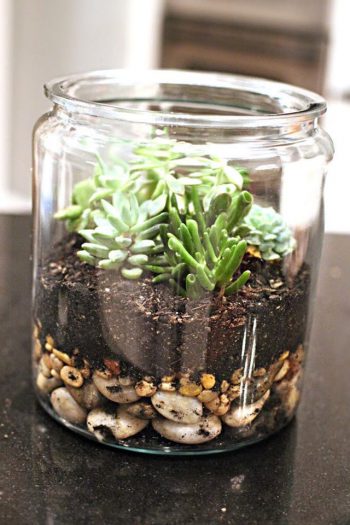 Turn old candle jars into oil lamps that smell INCREDIBLE. You only need two minutes of your time, a healthy dose of vegetable oil, water, and your favorite infusion of flowers or fruit. Would you believe me if I told you these were even safer than candles? You can see what I mean at A Piece of Rainbow.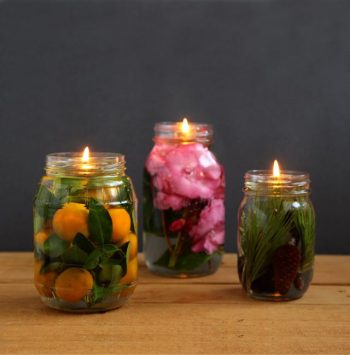 Organize your desk with an old candle jar. The bloggers over at The Neo-Triad show you how to remove wax, and make a snazzy desk organizer; in virtually no time at all! You won't want to miss this DIY project!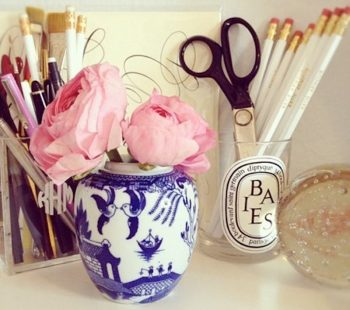 Halloween is right around the corner…and I certainly need all of the candy jars I can get my hands on! Don't hit the store for your new candy jar, simply find an old candy jar instead! Sell the look by gluing an old furniture handle on top of a candle lid. It looks store bought, doesn't it? DIY from Budget Savvy DIY.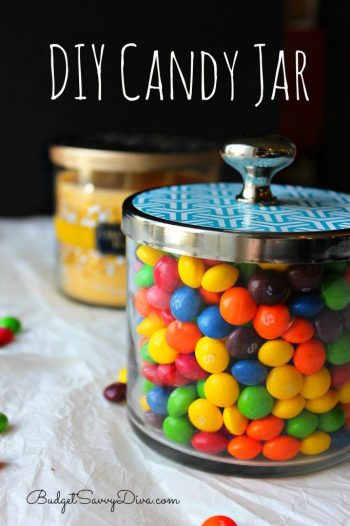 Desperate for a way to organize your pantry? Look no further than those partially empty candle jars! Empty out the unused wax, and use the old glass jars to store oatmeal, pancake mix, flour, and all of your other baking necessities.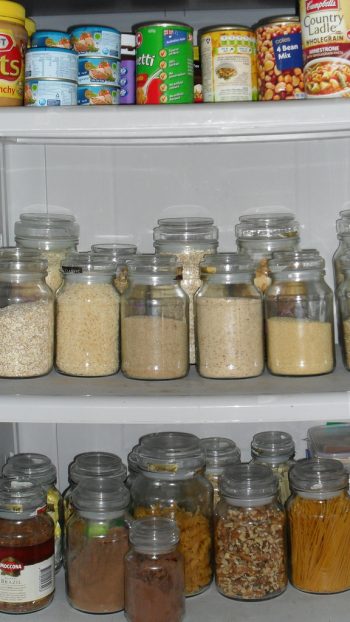 Make your home fit for autumn with bathroom caddies that echo the feels of Fall. Use Mod Podge to secure your favorite material to old glass jars, and use a burlap "ribbon" to complete the piece. I was unable to find the tutorial for this project, but if any of you are interested in the source, you can find it here!