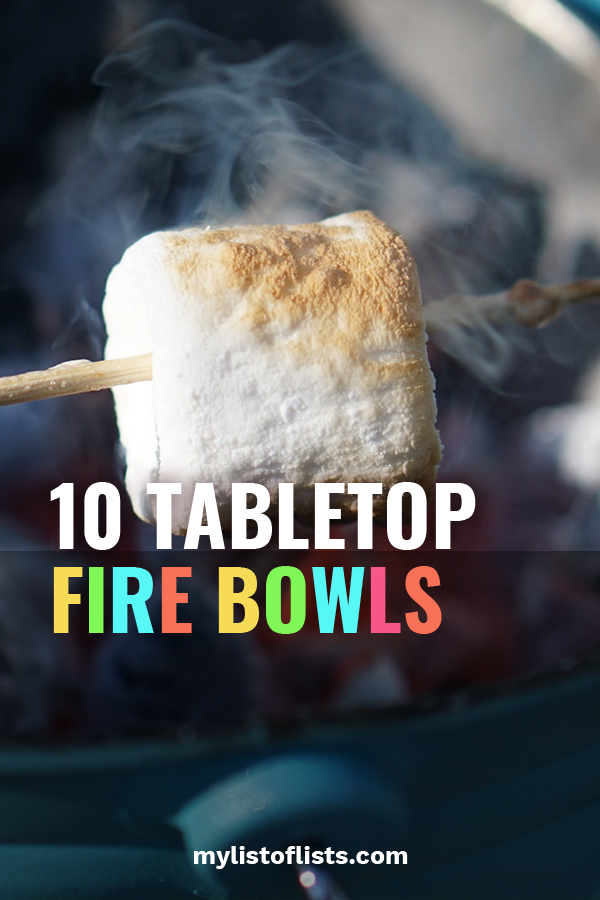 I love the idea of sitting outside during the summer and enjoying a small backyard fire. Unfortunately, my yard is way too small to fit in another project like a DIY fire bowl. But I wasn't ready to give up on my summer dreams, so I found 10 DIY tabletop fire bowls that will work the same as an outdoor fire pit. Which one is your favorite?
Make yourself a classic tabletop bowl with a concrete planter, lava rock, and "gel" fuel. Pour the concrete into a plastic bowl of your choice to get this cool "planter" effect.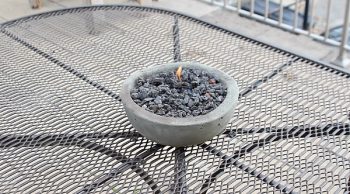 This project isn't exactly a fire bowl, but I thought the idea was so cool that I just had to share! Turn old alcohol bottles (lots of people actually collect these, who knew?) into tabletop lanterns. Every outdoor party needs lighting of some sort!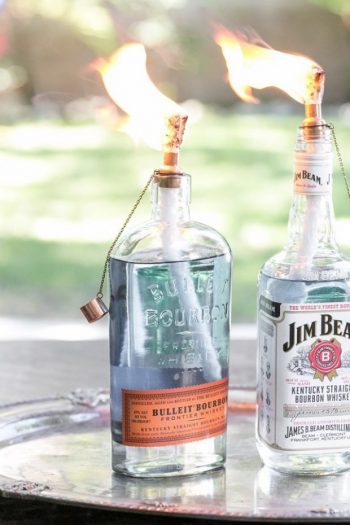 Metal buckets are just the thing you need to create a trio of tabletop fire bowls. The entire project cost this blogger less than $10 to make! Really! Fill with sand and river rocks for an easy tabletop s'mores roaster. I'd use these all summer long!
This tabletop bowl (piece?) looks great both indoors and out. Camping fuel is what you need to keep your flames burning bright and your s'mores perfectly toasted. Find everything you need at the Dollar Store!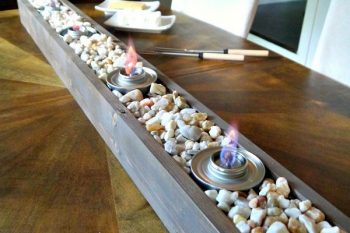 Now this is the real deal, and exactly what I had in mind when I decided to build my own tabletop fire bowl DIY. Similar to the first project, you'll need a plastic bowl in the size of your choosing to create the concrete "form."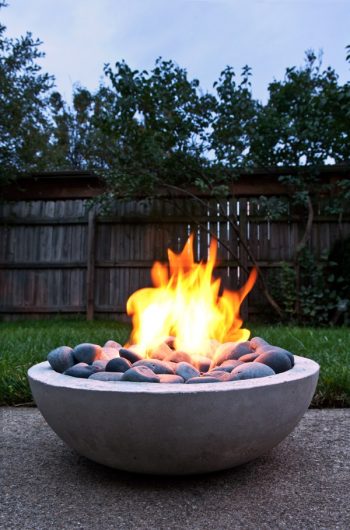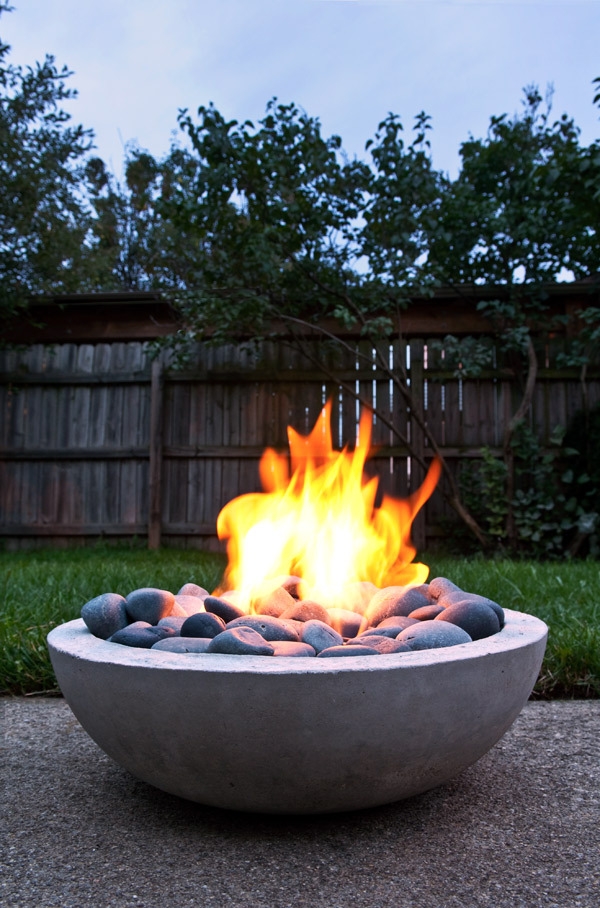 Again, this isn't a fire "bowl" but I love the idea of creating your own lanterns. This project uses lanterns and multi-colored lighter fluid to keep burning. This blogger even says that these lanterns will keep mosquitoes at bay. Heck yes, I love things that have more than one use!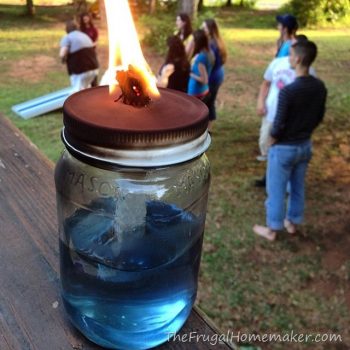 This project is harder than some of the other tabletop firebowl DIYs, but the way it turned out is incredible! Use metal mesh and a marine-level adhesive to attach everything together and ensure that your firebowl doesn't crumble before your eyes.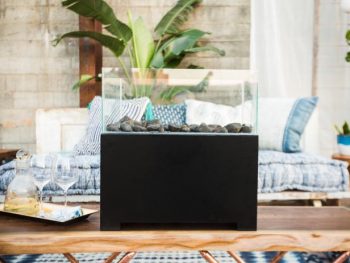 My favorite part of this cool fire bowl is that the rocks are colored! Use pea gravel from Hardware World to get this cool ice-blue look!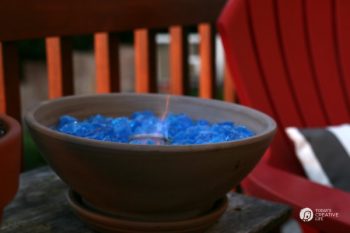 Entertain dozens of people with a long and skinny tabletop firebowl! Everyone can roast their marshmallows at the same time so hungry tummies will be satisfied.
You'll need more gel fuel to get this tabletop firebowl to glow. If you use a gel fuel, you can use this fireplace indoors without creating a safety concern of any kind.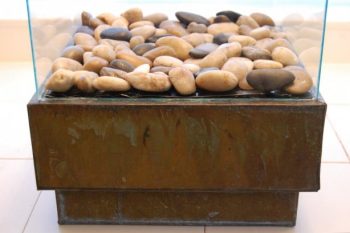 I got my inspiration for a DIY tabletop fire bowl at these following places:
Concrete Fire Bowl from Home Repair Tutor
Tiki Torch from Sugar and Cloth
S'mores Fire Bowl from Bloglovin'
Indoor Fire Strip/Bowl from Lovely Crafty Home
Concrete Bowl from Mama Made DIY 
Tiki Torch Mason Jars from The Frugal Homemaker
Glass tabletop bowl from HGTV
Pea Gravel Fire bowl from Todays Creative Life
Marshmallow Roaster from Ladies Live and Learn 
Gel Fire Bowl from The Art of Doing Stuff