Are you ready to spice up the front of your house and add some curb appeal? Well I certainly am! Little changes can make a huge difference when it comes to the front of your home. The entry of your house is the first thing you, your family, and guests see so it's important that it sets the tone for the rest of your home. Here are so great ideas for increasing the curb appeal of your home!

When choosing colors for your entryway, try to pick tones that coordinate or match the inside of your house. That way, the transition from indoors to outdoors will be smooth. Thanks for the photo, Better Homes & Gardens!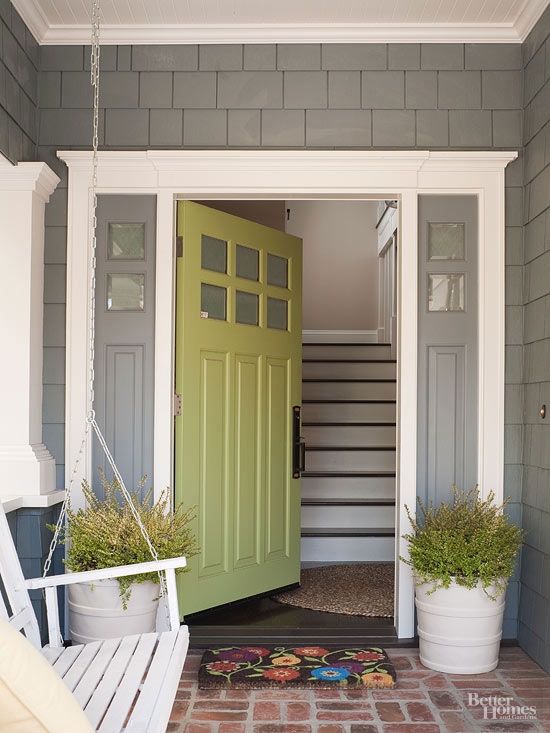 If you have a smallish front yard, tear out the sod and plant a beautiful garden! Visually, gardens are much more interesting than grass. Thanks for the idea, Homedit!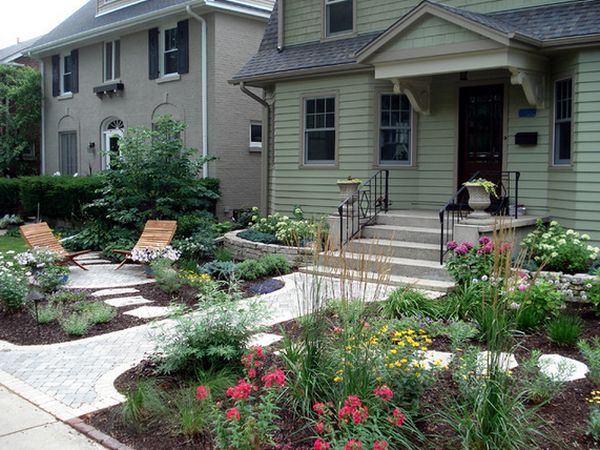 If you have a porch, try decorating it with furniture and flowers. An empty porch is worse than no porch at all! Thanks for the lovely photo, Better Homes & Gardens!
Better Homes & Gardens recommends keeping the colors of your porch light and airy. If you paint your porch dark colors, it will feel gloomy and small. Bright whites and light colors help keep things fresh and welcoming.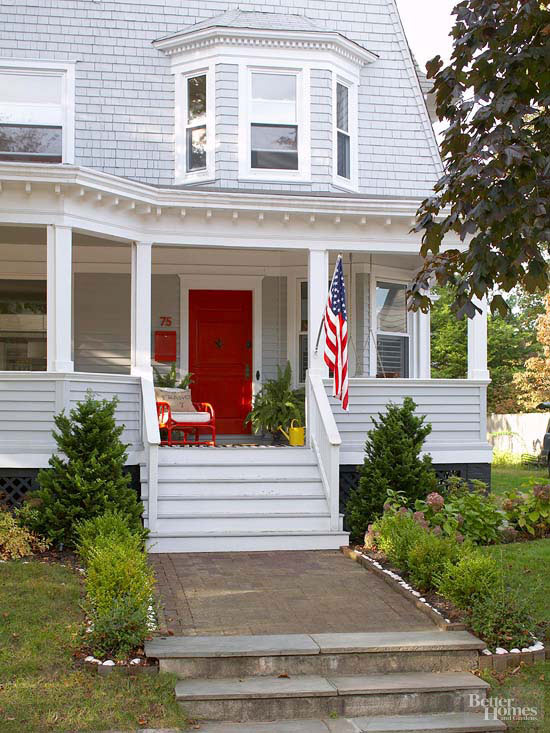 Fences can add a lot of curb appeal. Especially if you have a large front yard, fences can help the area feel sophisticated and maintained. Thanks for the photo, Better Homes & Gardens!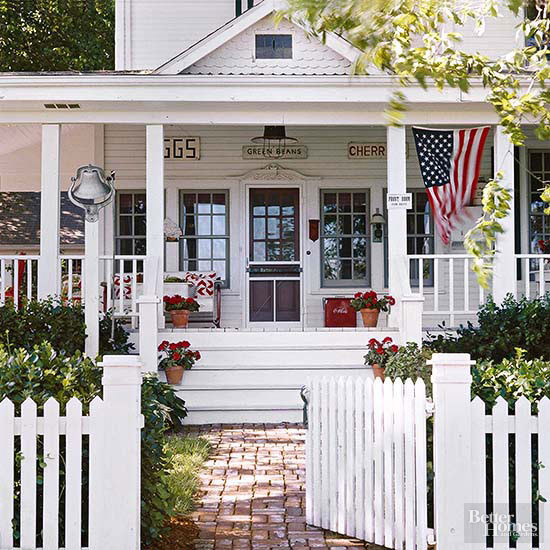 HGTV suggests adding a lovely seating area to your front porch. A place to sit and visit helps your home seem more welcoming from the street view, adding lots of curb appeal.
Flowers can really brighten up a space and make a huge difference, so don't leave flower decisions to the last minute. Find flowers that complement the colors of your house. Thanks for the stunning photo, Better Homes & Gardens!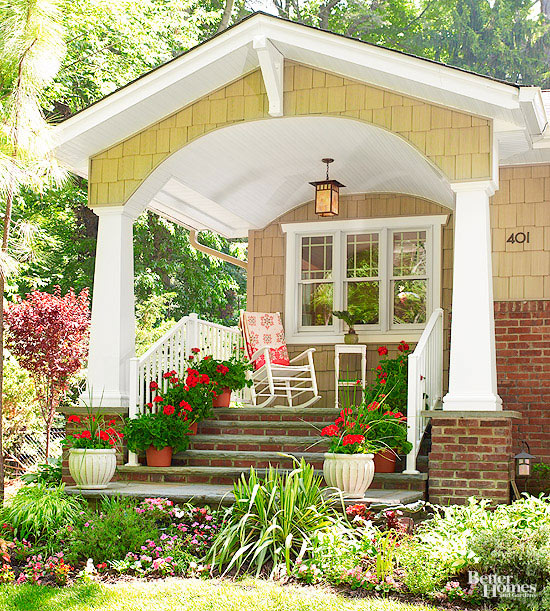 Painting a door so that it pops is a great way to brighten your house and keep it up to date. I love the be achy blue chosen by Better Homes & Gardens.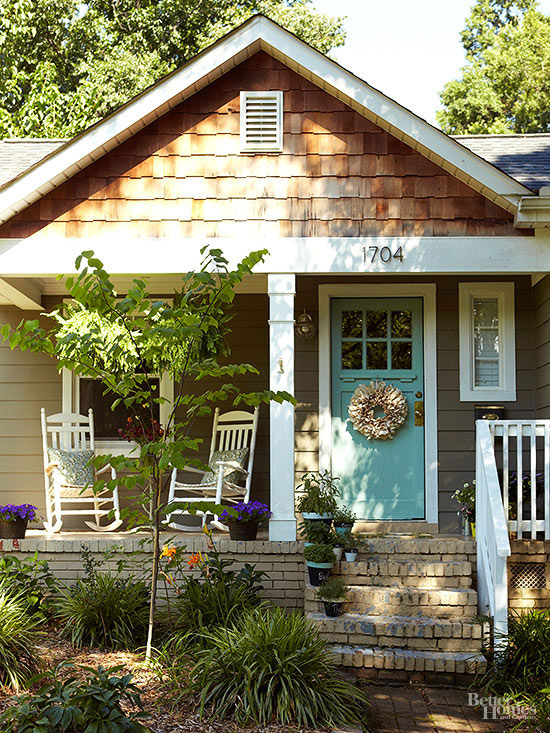 Landscaping makes a big difference in home design. The most beautiful house can't make up for bad landscaping. Find pictures of what you like, then plan the best way to make your ideas work for your specific home. Thanks for posting this, This Old House!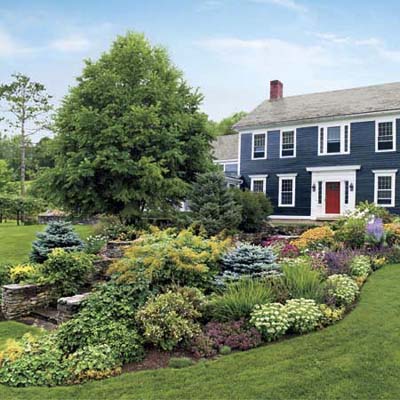 Shutters can help enhance curb appeal 100%. Matching shutters with a fresh coat of paint make your home look well-cared for and interesting. Thanks for the image, Better Homes & Gardens!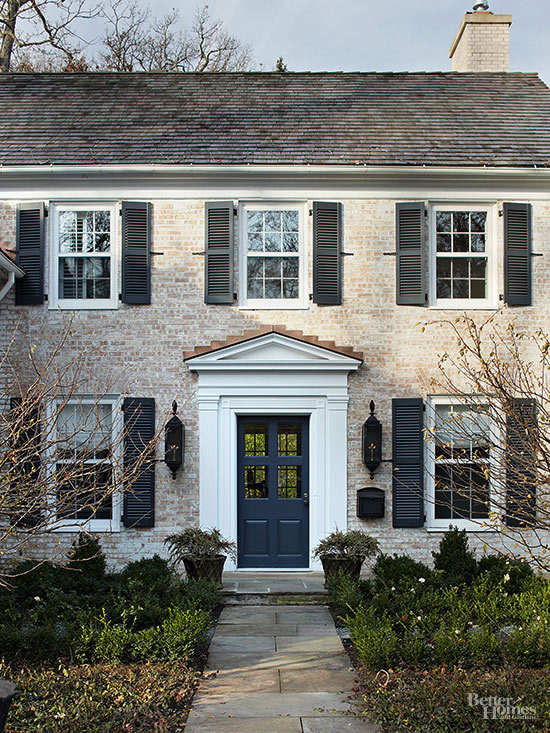 Lighting is a really big part of curb appeal. A home that's brightly lit looks beautiful and welcoming from the street. So don't scrimp on lights! Thanks for the beautiful photo, Southern Hospitality!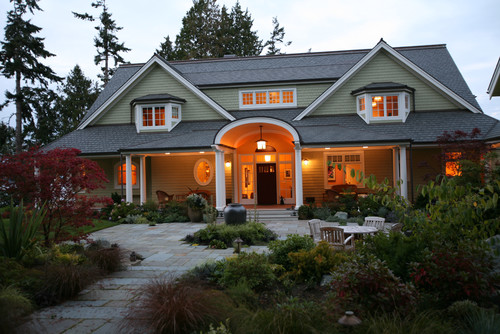 Better Homes & Gardens suggests adding beauty and interest to your garage in order to increase your home's curb appeal. Adding a trellis and some beautiful vines and flowers is a lovely way to add color and elegance.
When designing your home's entry, try thinking about symmetry. Mirroring lights, planters, and little details can make your house feel calm and organized. Thanks for the striking photo, Better Homes & Gardens!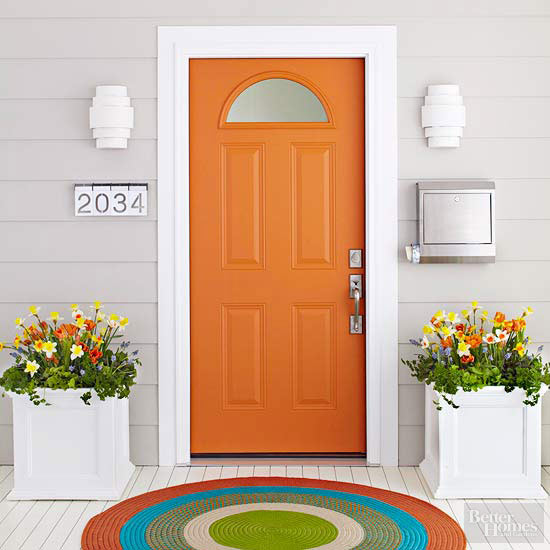 My Soulful Home posted this beautiful photo of a charming porch, and my favorite part is the open porch with seating area. Even though the porch space isn't huge, they were able to make it useable and inviting.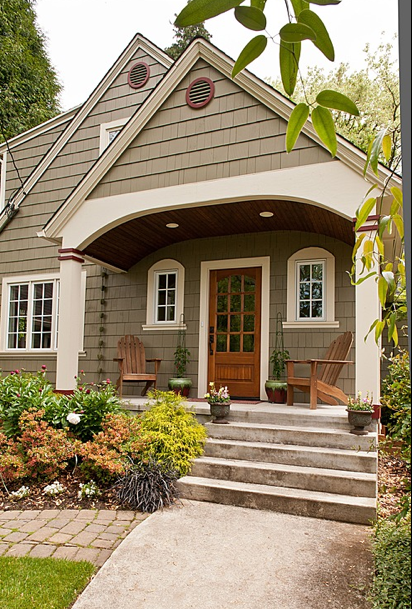 Better Homes & Gardens suggests using fun decorations to brighten up the front of your home. These fun black and white striped lanterns are a great example of mixing modern with traditional for a fun and eclectic feel.