Halloween is coming up quick, and I am so excited to start decorating my house for the season. Halloween is one of our favorite holidays because everything is just so creepy! It's fun to immerse yourself in it a bit. Though I won't start decorating until after September has passed, I'm already plotting what kind of look to go for this year. Here are my Halloween porch decorating tips that you'll love!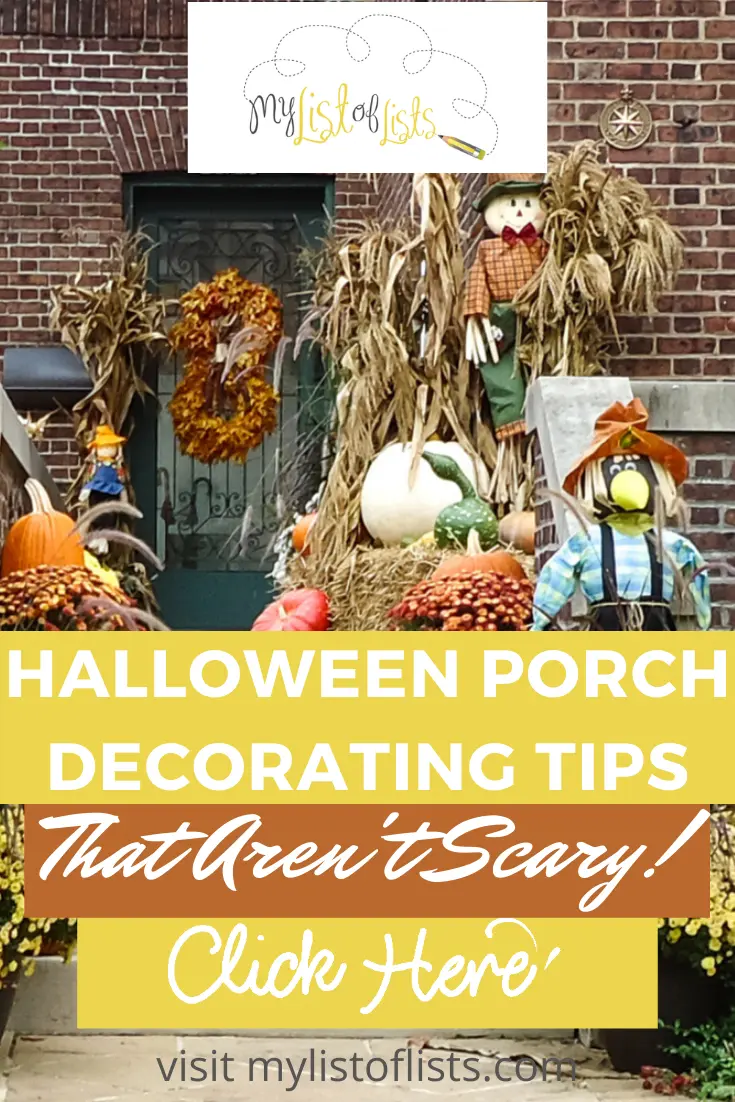 Halloween Porch Decorating Isn't Scary With These Tips
Don't Forget The Pumpkins
No matter what you do this Halloween, make sure that you surround your front porch with tons of pumpkins and Jack-o-lanterns (though, these might have to wait for a few days before the 31st). For a really spooky look, I like to mix pumpkins of different sizes and shapes together so it creates a really Tim Burton-like feel. And if you don't want real pumpkins on your porch, fake ones also do the trick!
Spider Webs
Create a scene that would absolutely haunt Ronald Weasley with the help of a fake spider web or two. Drape the webbing on your front door, and complete the look with a scary (fake!) spider peeking out from behind the wreath, that's just one option of many. Just make sure that you fully clean up the webbing once the holiday has ended so no plants or animals are harmed from the substance.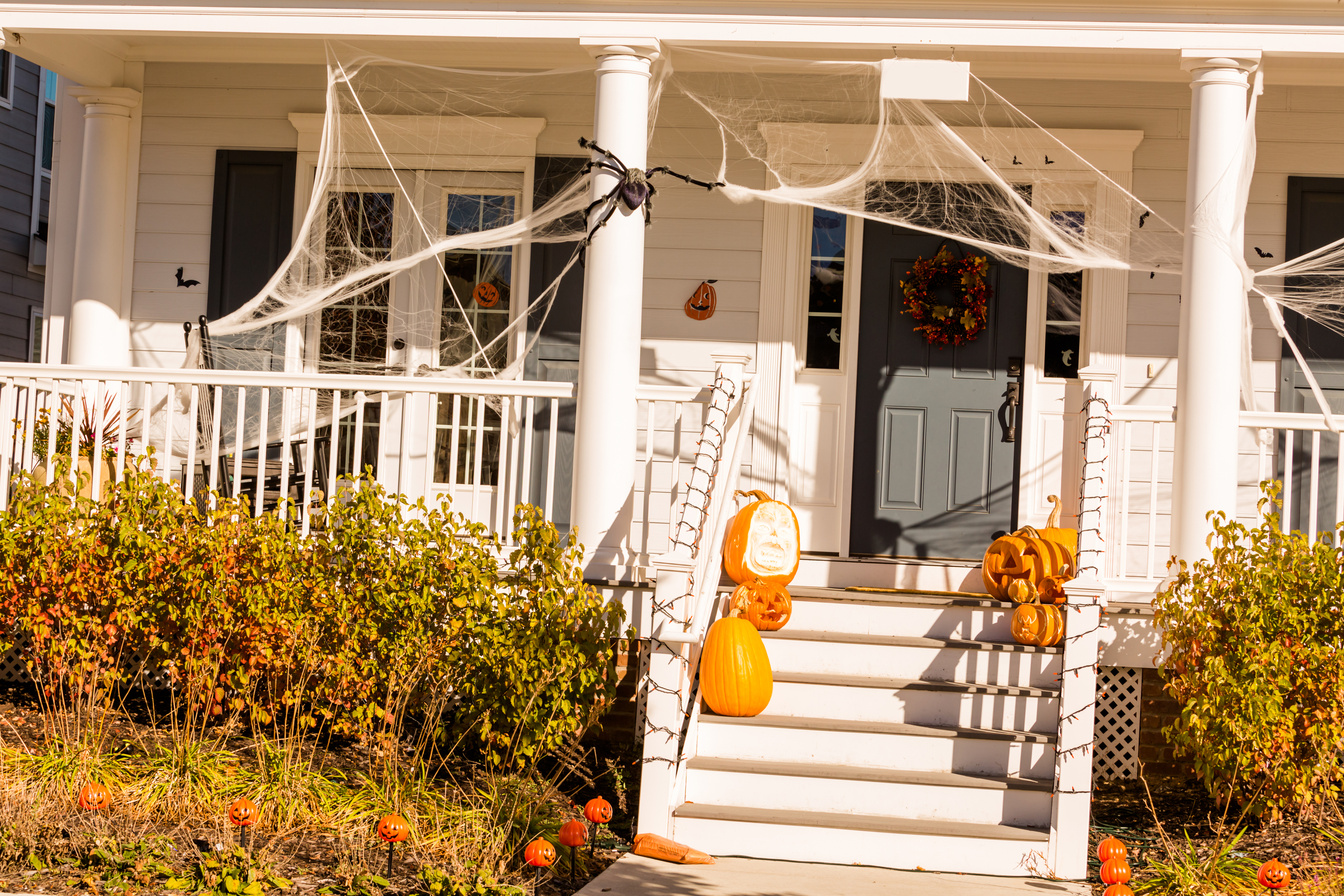 Classic Halloween
If you aren't into ghosts and ghouls, decorate your porch with traditional (unspooky) Halloween decor items like scarecrows. When decorating your porch similarly, make sure that you let your foliage do the talking! Once your foliage looks perfect, fill in the holes with skeletons, jack o lanterns, or something similar.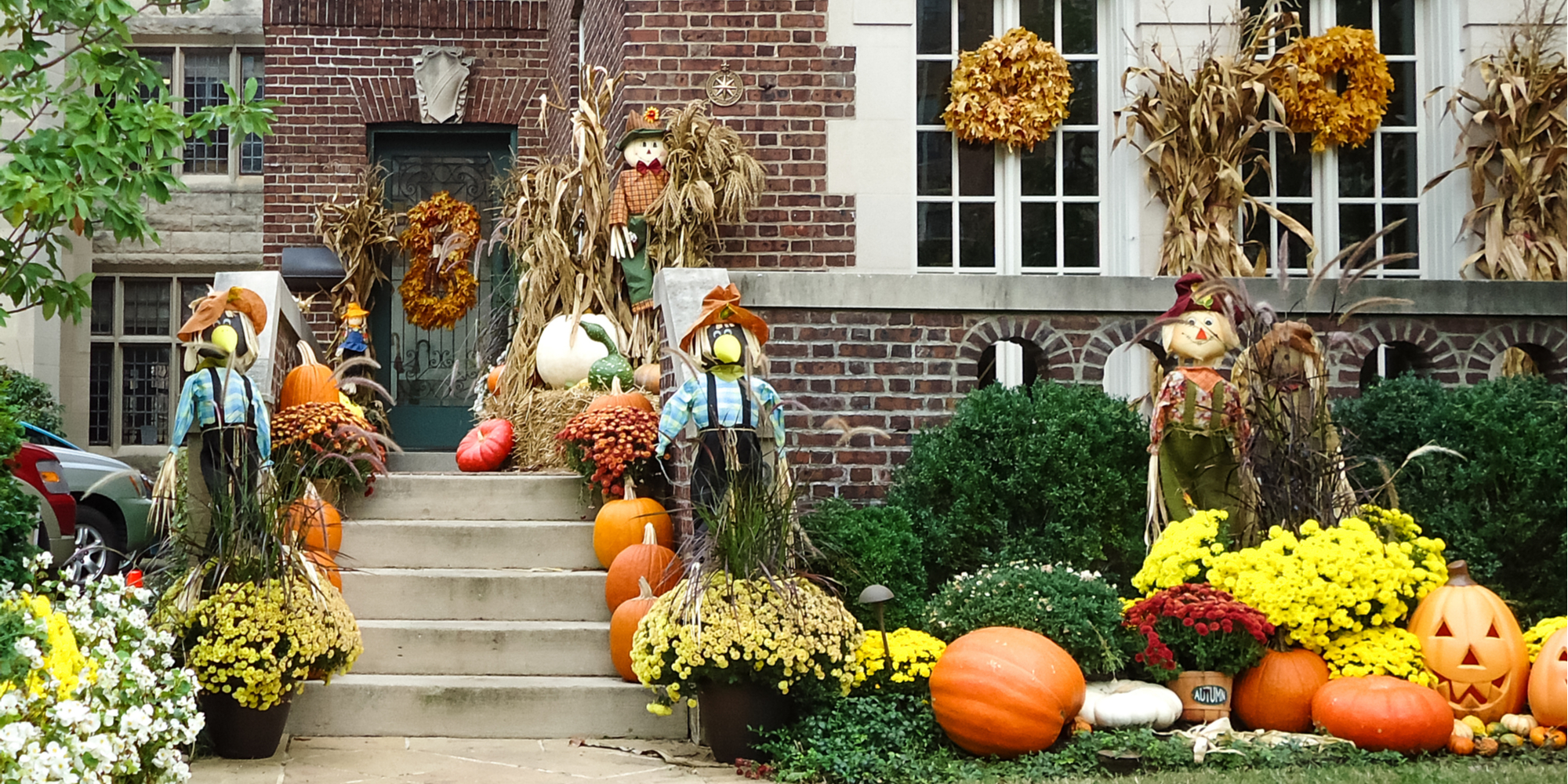 Dress Up Your Window Boxes
While they aren't technically a part of your front porch, decorating your window boxes for Halloween can really do wonders for the entire ambiance of your space. All you need is a broken down skeleton, some dark-colored foliage. and a spiderweb or two to complete the space. You'll wonder why you weren't always decorating your window boxes for Halloween.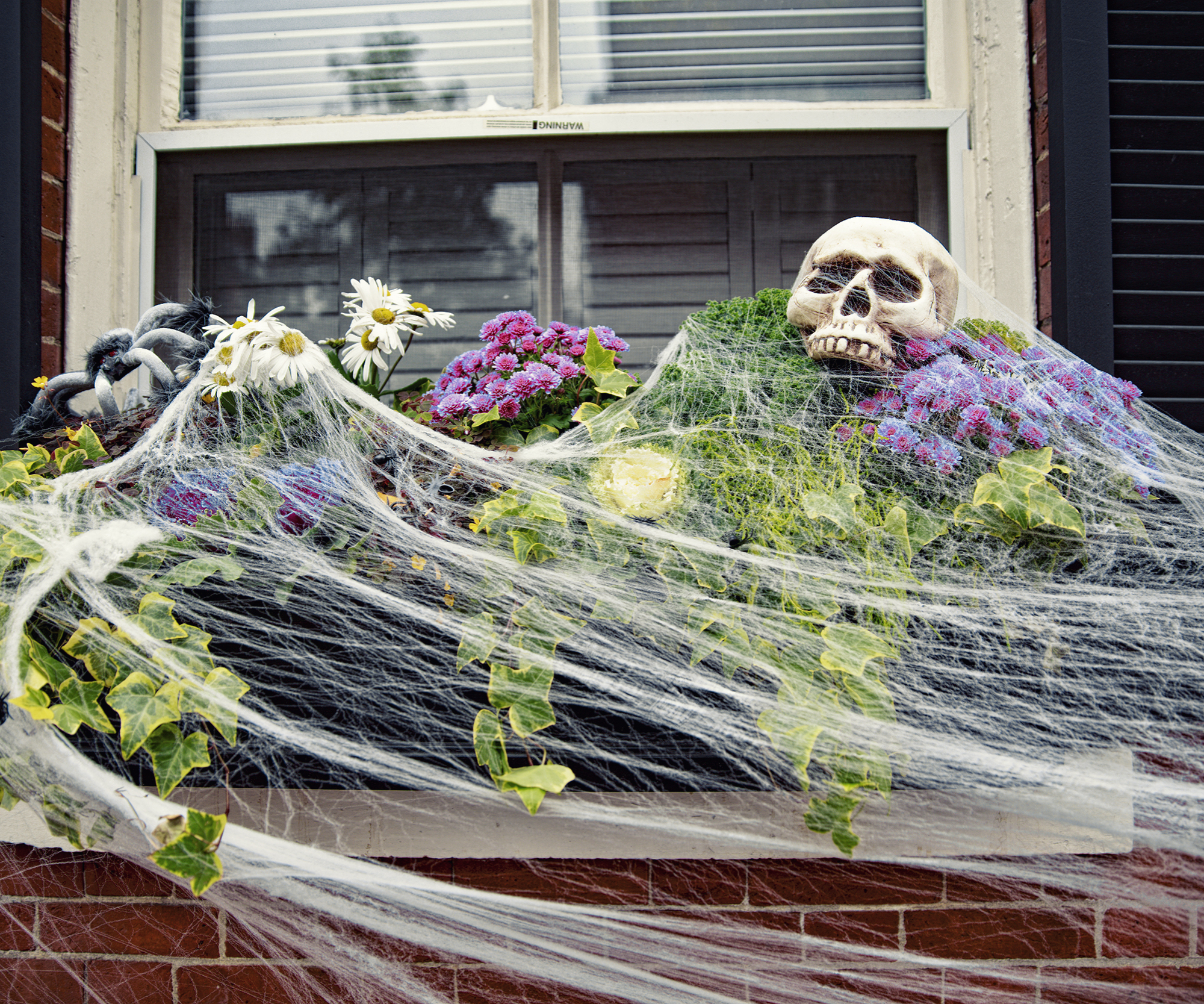 Neutral Colors
Just because Halloween is known for being orange and black, doesn't mean that you have to follow that color combination when decorating your front porch this year. Instead, go for something a little more neutral, like a white or cream. Paint all of your pumpkins white and then use jet-black decor as accessories throughout the space.