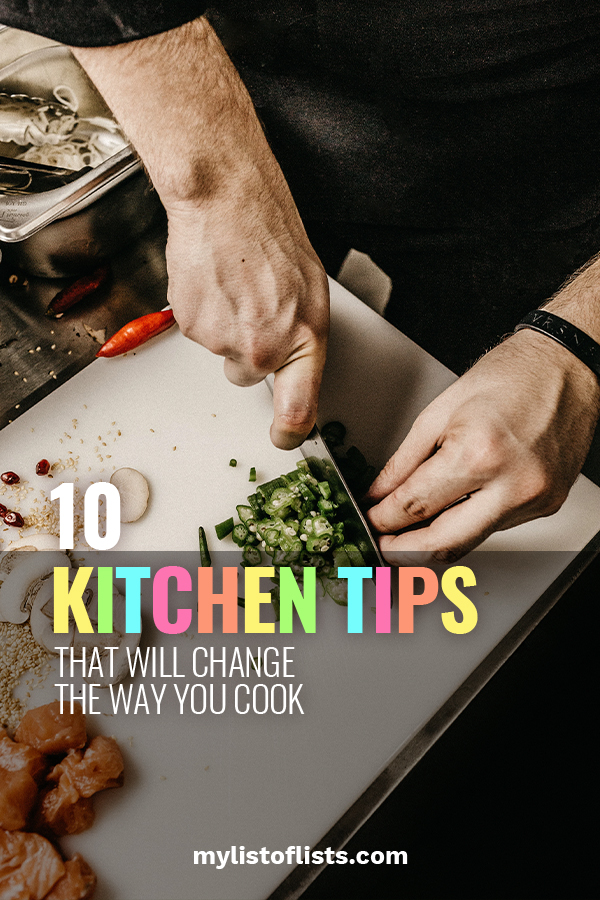 Cherries are one of my favorite snacks, but pitting them can be tough, and in some cases, rough on your poor teeth! Place your cherry (stem side down) in a bottle and use a chopstick to poke out the pits. This hack will be great if any of your recipes call for fresh cherries!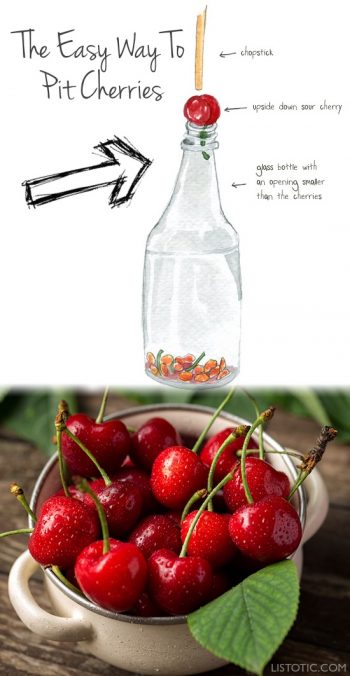 I love watermelon, but cutting it is no joke! Removing the rind is time intensive, and I just want my dang fruit! Slice the watermelon into cubes before removing it from the rind for easy slicing. Tip via Adventures of D and V.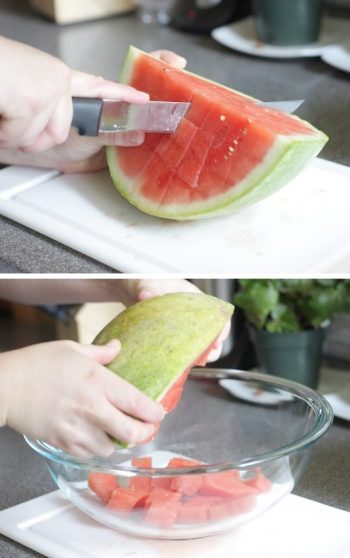 Who knew that dental floss could help you cut soft foods? Run it through cake, or use it to slice thin cheese. You can keep your "cheese knife" stashed in your drawer….;)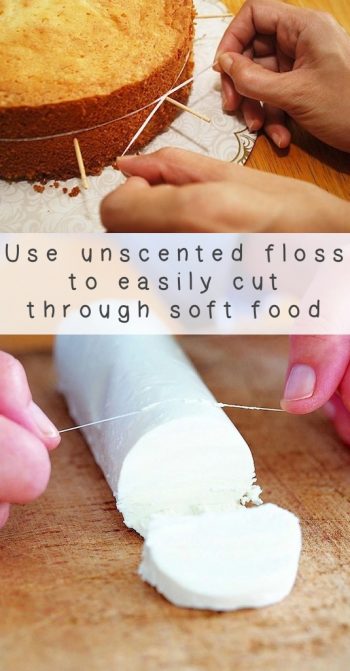 This hack is great for all you wineos! Freeze grapes to keep your wine chilled, without watering it down. These make a tasty snack simply by themselves, as well! Hack from Vanilla Extract.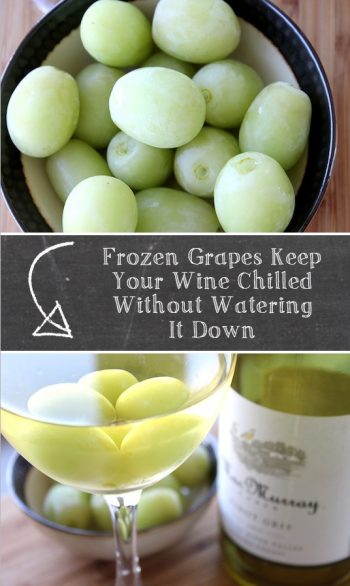 Isn't it the worst when you are craving a batch of homemade muffins but can't seem to find any muffin liners? With this hack from Nosh On It, you'll never have to buy liners again. All you'll need is parchment paper!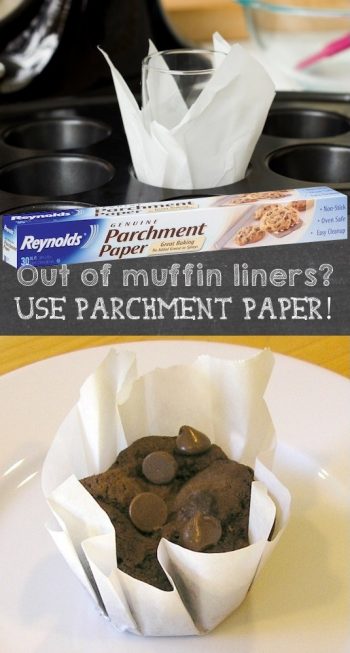 Shredding chicken can be stressful if you need it in a hurry! When cooking on a time crunch, toss your cooked chicken in the bowl of your Kitchen-Aid. Do this immediately as the chicken comes out of the oven…it works best when it's hot!

When cooking with a sticky substance (think honey or peanut butter…) coat the insides of your measuring cups with no-stick spray. It'll keep your cups from gunking up, and it'll provide you with a more accurate measurement!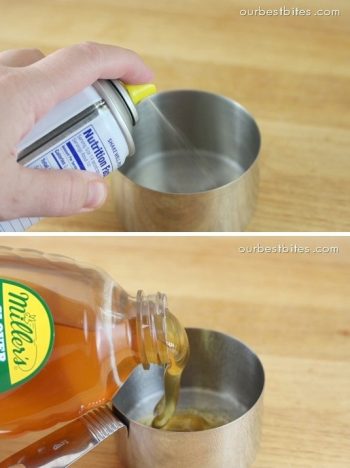 It's a bummer when the cake that you slaved over doesn't quite hold up as a great leftover. Keep your cake from getting stale prematurely by covering the cut ends with pieces of bread.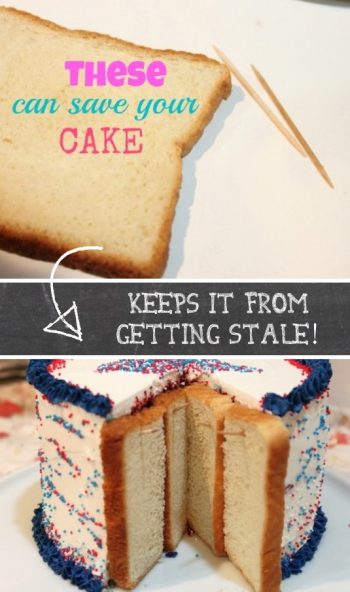 Store your homegrown herbs in ice cube trays for when you need them while cooking. Add in some olive oil for flavor. This is perfect to throw on a skillet before sauteeing a dish!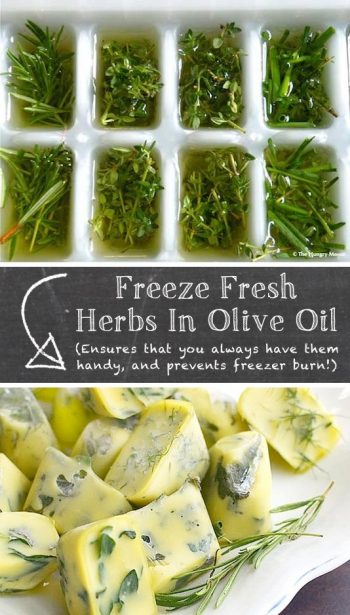 This hack is GENIUS for when you need to halve cherry tomatoes. Place them between two sturdy plastic lids, and slice with a knife. Now you don't have to worry about nicking your fingers!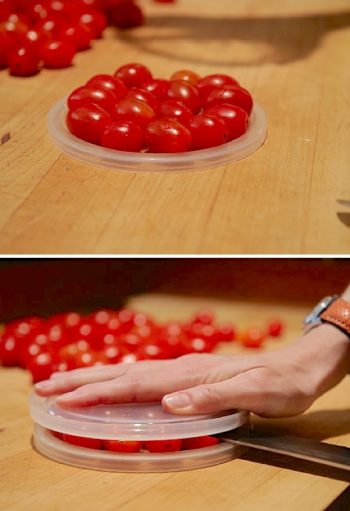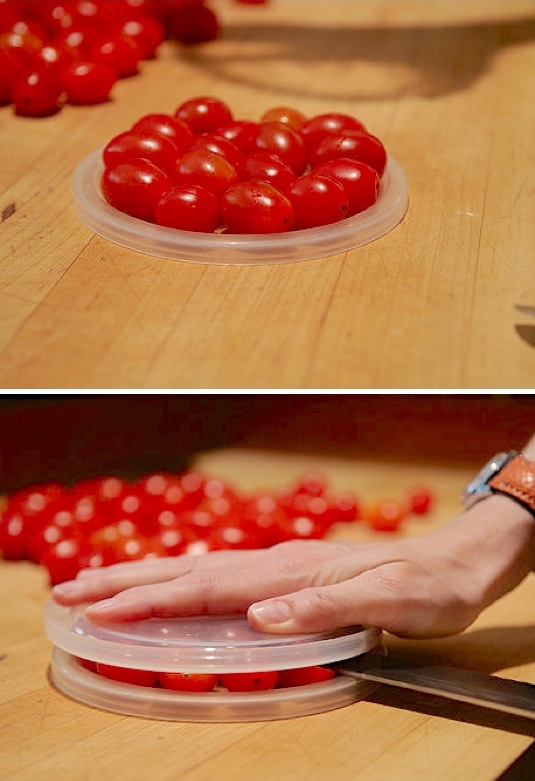 You'll never have to wait for your bananas to ripen to make your world famous banana bread again! All they need is an hour in the oven on a low temperature. Isn't it interesting how shiny they got while in there?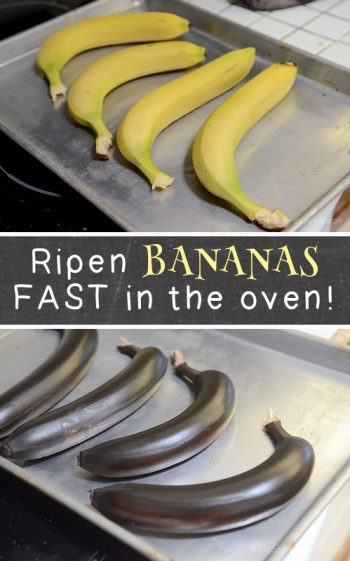 If you love lemon and lime in your glasses of water (isn't the citrus infusion super refreshing?) freeze them in a muffin tin for easy access, and a great party hack. Don't let your fruit-freezing stop there, though. You can do it with mint, strawberries, or even sliced oranges. The results are beautiful, and they taste even better!