Curb appeal landscape doesn't have to be difficult. In fact, we want to show you how it can be easy.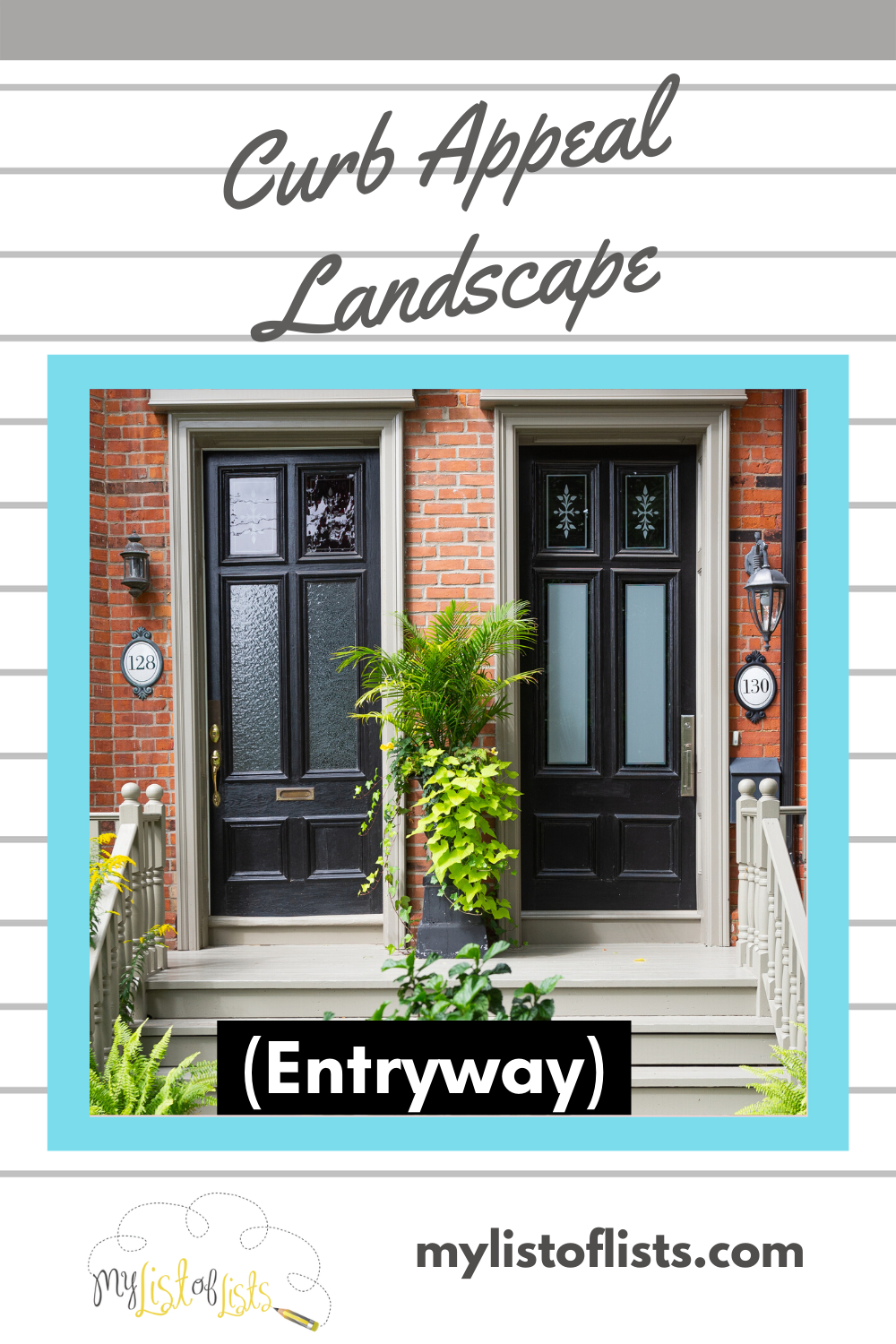 You know, I had never given much thought to the landscaping or curb appeal of a home until I moved into in an area of the city where gorgeous, kept yards were highly touted by neighbors. Every home in the area was absolutely gorgeous, and you'd definitely know it based of off their front yards.
Quickly, I had to step-up my "curb appeal game" to fit in with everyone! It started off pretty trial and error but I developed a firm belief that a little landscaping can go a long way in terms of upgraded curb appeal!
If you think that your yard needs a little TLC, try one of these curb appeal landscape ideas. I'm sure I have an I idea that will work for your home (and maybe even your budget).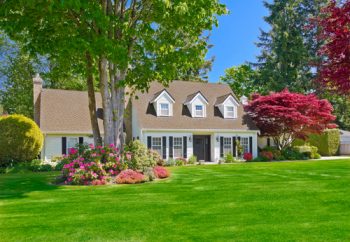 Curb Appeal Landscape
For a simple landscaping update, add flowers! Plant them in between your landscaping rocks if you have them, or flower pots if you don't. A hanging basket of flowers is enough to make any front porch look homey.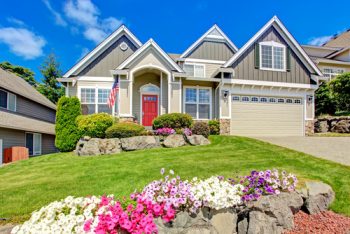 You'd be surprised at how much lawn edging does to a yard! You can purchase lawn edging kits on Amazon, or you can make your own out of leftover brick, river rock, or strips of bark.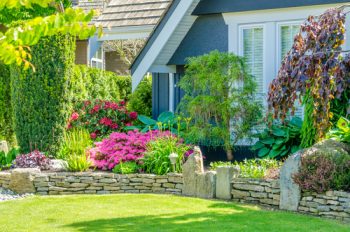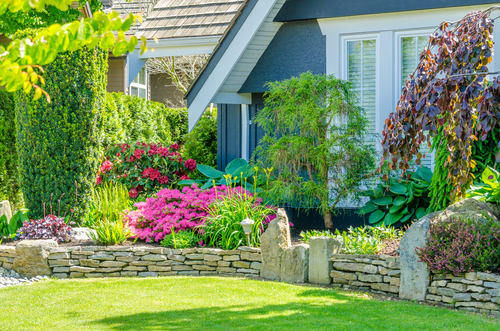 Trees can be expensive, but boy do they make a yard look great! A properly cared for tree will provide your yard with wonderful shade and may even help keep your grass green! However, gardeners should keep in mind that the health of a tree really depends on the climate. Check out this post from Bees and Roses to see which kind of tree would do best in your growing zone and yard.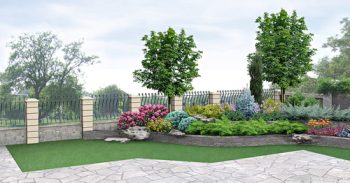 Entryway
Is your entryway looking a little drab? Make it fab by planting some shrubbery around your concrete. Or, if you're like my neighbor (below) and didn't have any kind of walkway, you could make one yourself. See how it highlights their front door? Dark bark really accents their yard well, and the concrete design modernizes the space!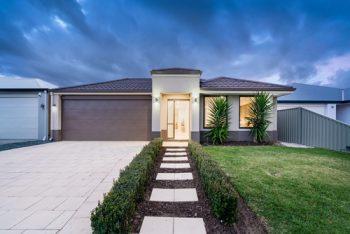 If you've got a foundation that you'd like to hide, it's time to banish it. With thick shrubs, and interesting plants you aren't even thinking about what the foundation of this home looks like. Personally, I love how the shrubs double as lawn edging. Who doesn't love a win-win?
Pssst…keeping the last idea in mind, isn't this yard pathway unconventional?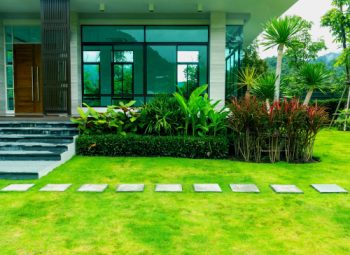 Farmhouse Curb Appeal Landscape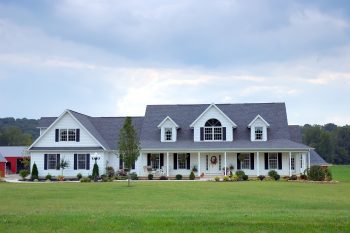 With the farm house look being such a big rage, take a look at this pic to consider what to plant in front of your porch.
Upgrade your curb appeal by creating a "front yard focal point" advises Jenny from Bees and Roses. When walking by this front yard, it would be hard to look at anything other than this stunning fence. Lined with tall peony bushes, and ornamental grass, this front yard is a fairy tale brought to life.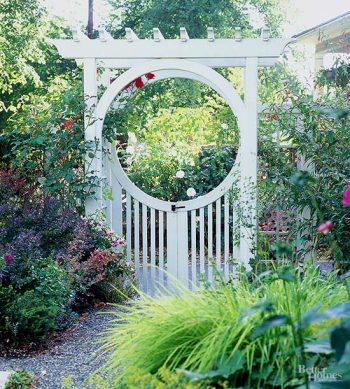 Want curb appeal in a flash? It's as easy as installing a porch-side fountain and surrounding it with gorgeous foliage. You can make your own with this tutorial from Bees and Roses or you can purchase on one Amazon.
Complete the look with a porch set of a table and chairs. It would be nice to just sit here and relax!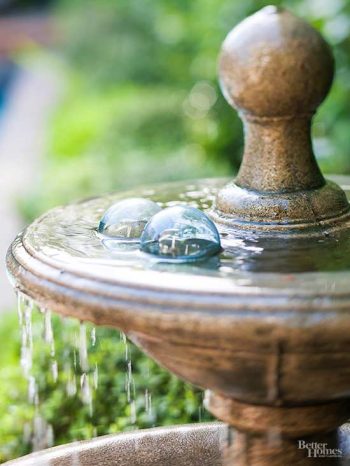 Now that your house has some amazing curb appeal, keep going with these porch ideas.