Thanksgiving dinner is at my house again this year, and I can't wait to cook for my family. When cooking for a large group of people, I find it best to plan out my shopping list a few weeks in advance. And if you're hosting Thanksgiving, I recommend that you do the same! Here are the must-have items to add to your Thanksgiving shopping list.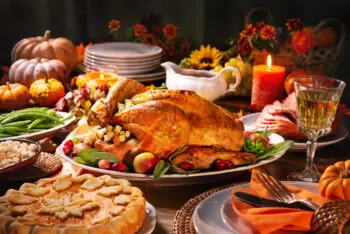 Thanksgiving Shopping List
Thanksgiving Shopping List Template
Though I usually like to write my items down on a Thanksgiving shopping list printable (see below) you can follow a template to create your own. You could begin by dividing things into produce, dairy; meat and poultry; canned goods; frozen food; condiments, spices or baking. Or, you could organize it by the meals and sides that you are serving. I find this way easiest. It doesn't matter which way you choose to organize your list, just as long as you don't forget anything important!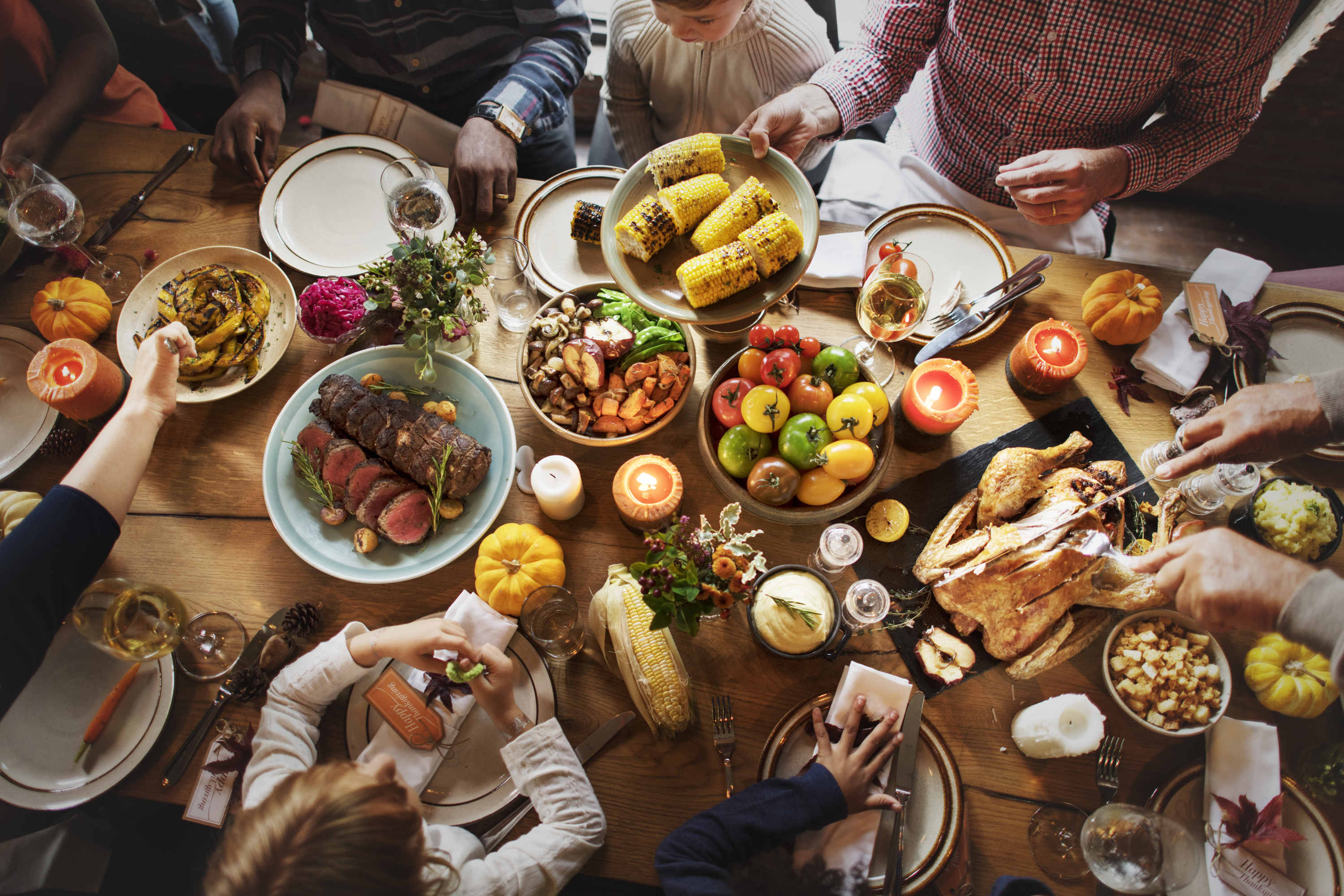 Here are a few items that you absolutely cannot forget:
Turkey (these often should be ordered in advance, plan ahead!)
Potatoes (make sure you get a mix of russet and sweet, should it be necessary)
Butter (salted and unsalted. You'll thank me later)
Instant Yeast packets (for the rolls)
Heavy Whipping Cream (again, just in case. Most recipes call for this in something)
French Onion Topping (for the green bean casserole. Why even eat it without this?)
Pumpkin Pie Filling (just in case something happens to your homemade)
Pie Crust (again, use in case something happens to your homemade version)
Chicken/Vegetable Broth (a staple in many a recipe)
Onions/Garlic (the spice of life)
Thanksgiving Shopping List Printable
If it would be easier for you to write down your Thanksgiving shopping list using a pre-made printable, I recommend checking out the one below from
Kristen Duke Photography.
It divides up what you need to buy for each dish and side for the big dinner so you won't forget anything. Shopping is so easy when it's laid out in this way!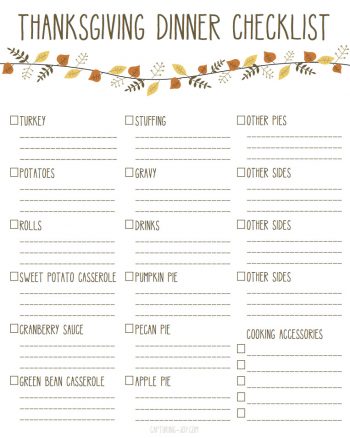 And if you'd rather have it laid out based on the kind of food you need, you can check out this Thanksgiving shopping list printable from
Live Craft Eat.
It's designed really cleanly so you shouldn't forget anything at all! Click the link above to print it out today.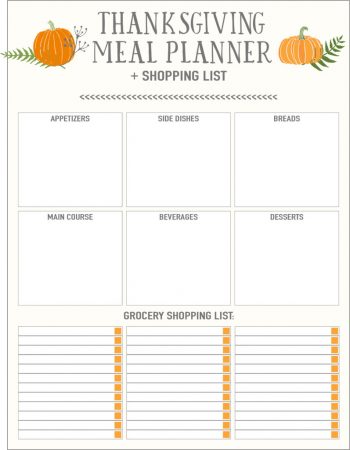 Before everyone arrives, decorate your front door to welcome them. Learn how here.