I'm hosting the Thanksgiving festivities this year, and I can't wait to go all out when decorating my house. If you're looking for a cute decoration idea for Thanksgiving, try out one of these easy-to-make Thanksgiving door garland DIY ideas.
Thanksgiving Door Garland DIY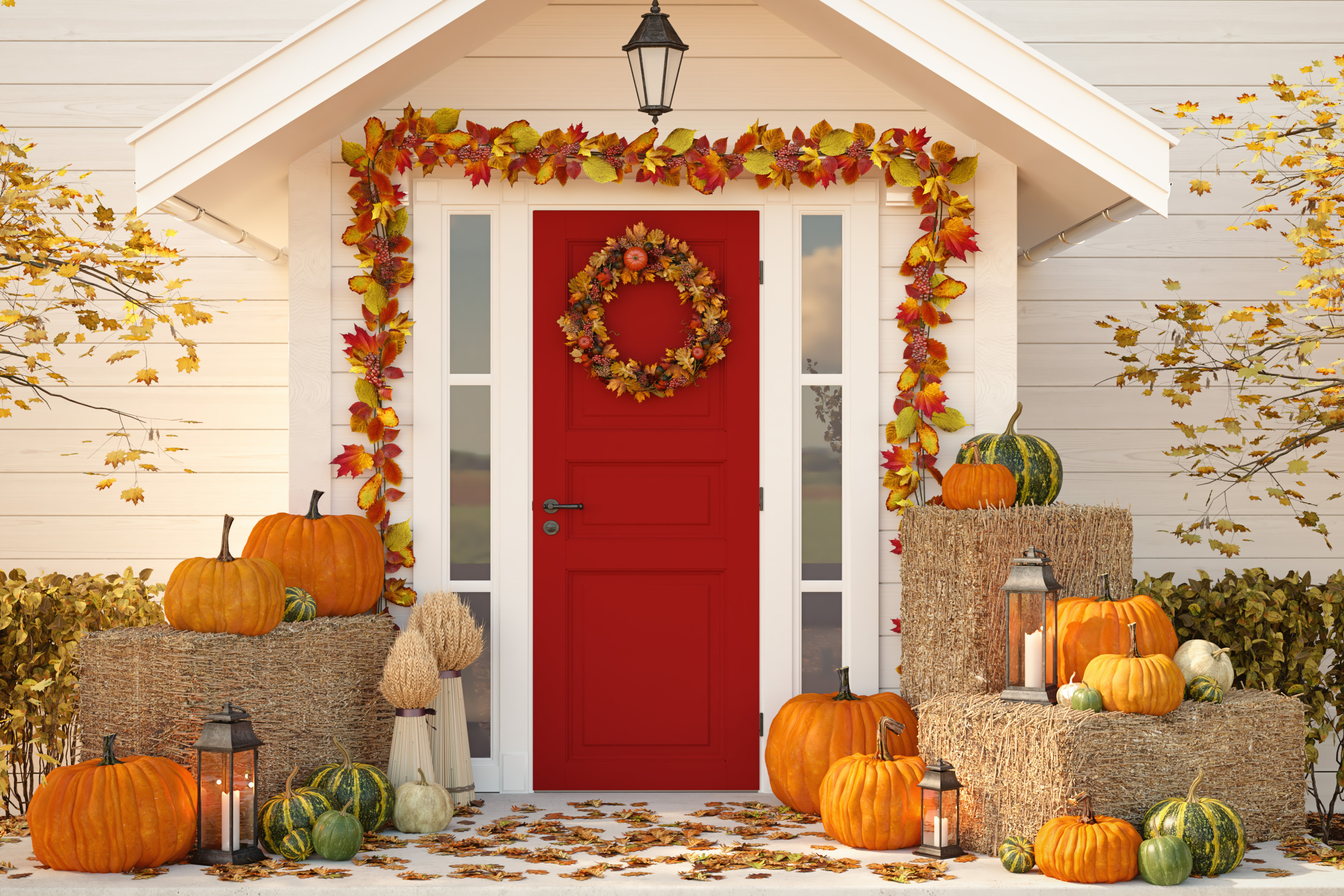 Pinecone Garland
I spent last weekend making my own Thanksgiving door garland out of twine and pinecones. It was super simple to create, I just wrapped twine around the pinecones (hiding them under the pinecone scales) and continued until my garland was complete. I thought about adding in some little decor pieces like dried leaves or berries, but I think I will attach those when Thanksgiving Day is a bit closer. This door garland works great both inside and out.
Light Up Garland
This project is one of my favorites. Blow up a small balloon (I'm talking small, no bigger than the palm of your hand) and create a runny glue/water mixture. Dip pieces of yarn or twine into this mixture and wrap them around your balloon tightly. Set them out to dry and pop the balloon once the glue has dried. Now that your yarn balls are complete, string them on some string lights for an adorable Thanksgiving door garland. All that's left now is to hang it up! This is best as an indoor garland.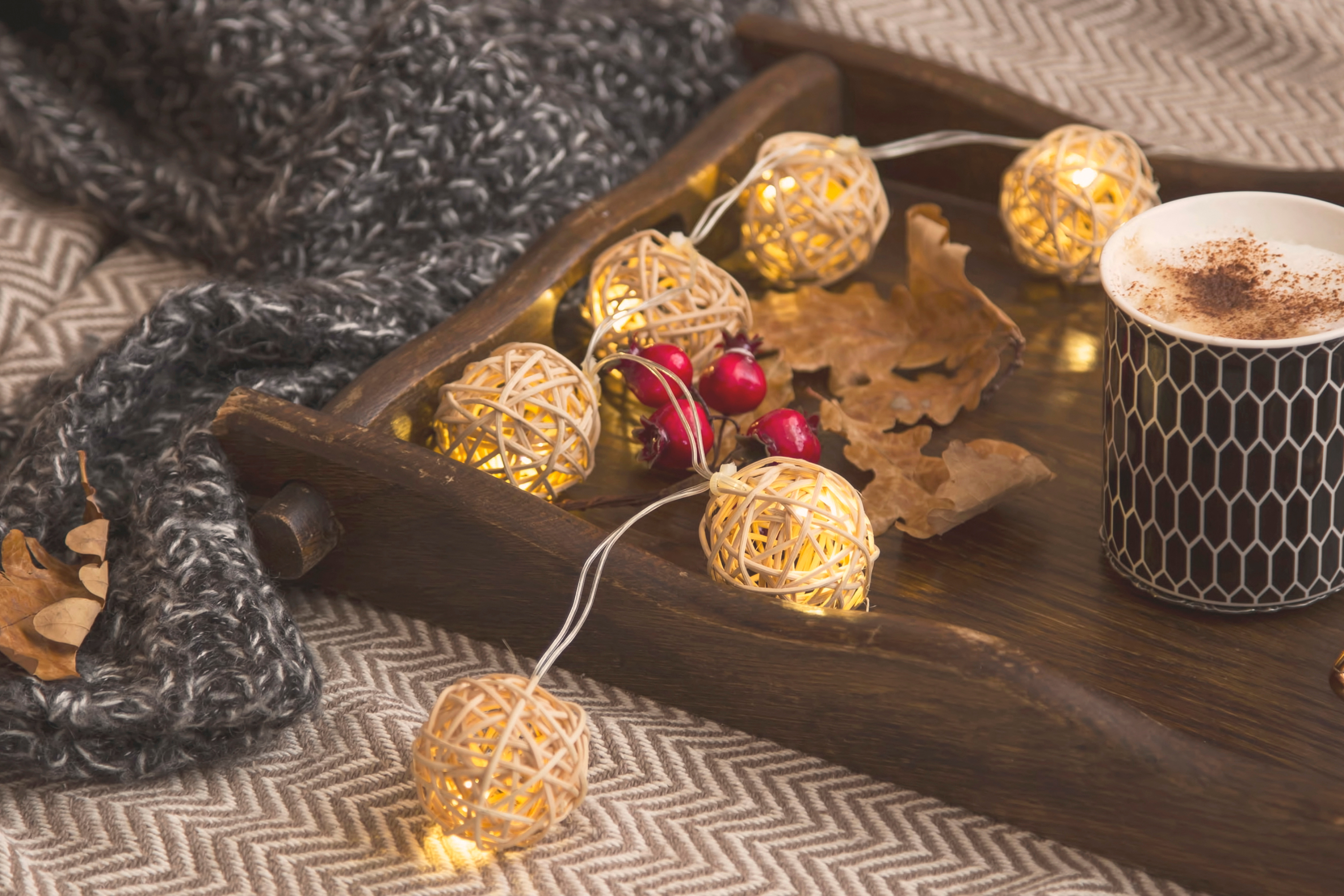 Deco Mesh Wreath
Use long, thick pieces of deco mesh (in Fall colors, of course) to create your own garland. Begin by draping it around the frame of your door, attaching it to the frame with little decor hooks. Once attached, tie off the gauze with ribbon and fluff the mesh for a fuller look. Pair the garland with a fall wreath for a perfect Thanksgiving look. Full tutorial here.
Outdoor Thanksgiving Door Garland
The door garland below is absolutely beautiful, and using the right materials it's possible to make it on your own. I recommend using thick wire ribbon as the base of the garland, filling the space in with pumpkins, bows, pieces of straw, or any kind of another accessory that you see fit. Or, if you'd rather not spend all of the time and effort DIYing it, you can purchase the very garland pictured below here.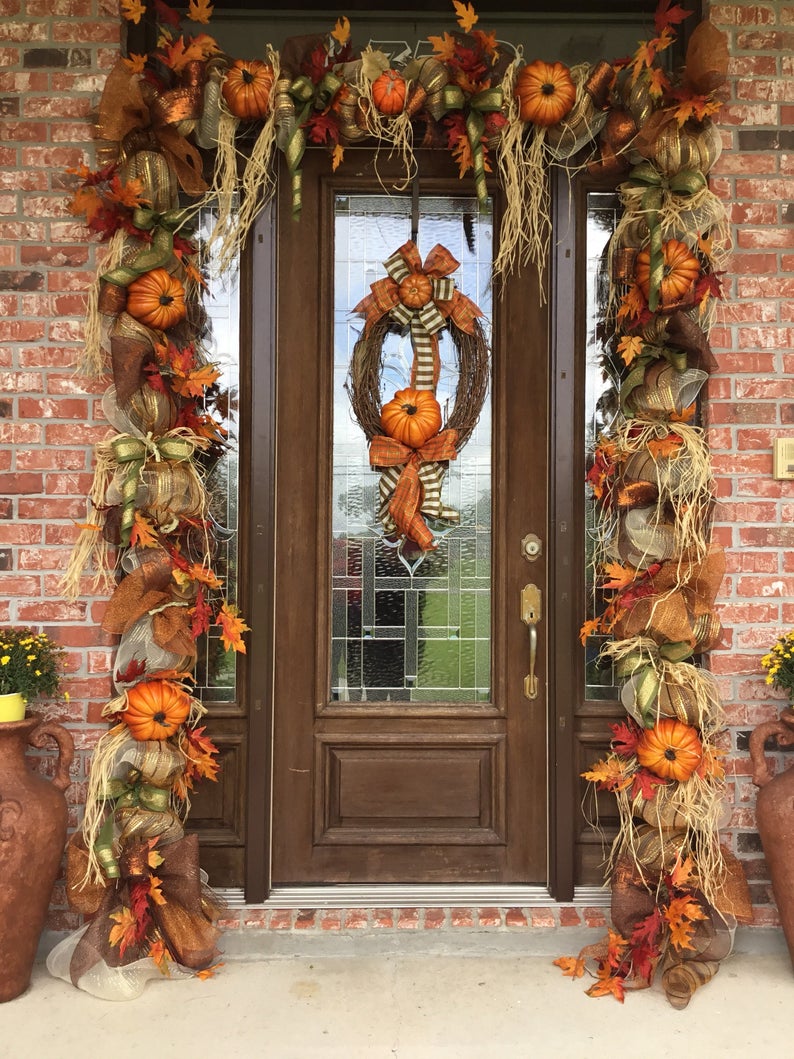 Thanks for reading. Please post pics in the comments of your Thanksgiving door garland DIY. For more ideas about porch decor for fall, click here.