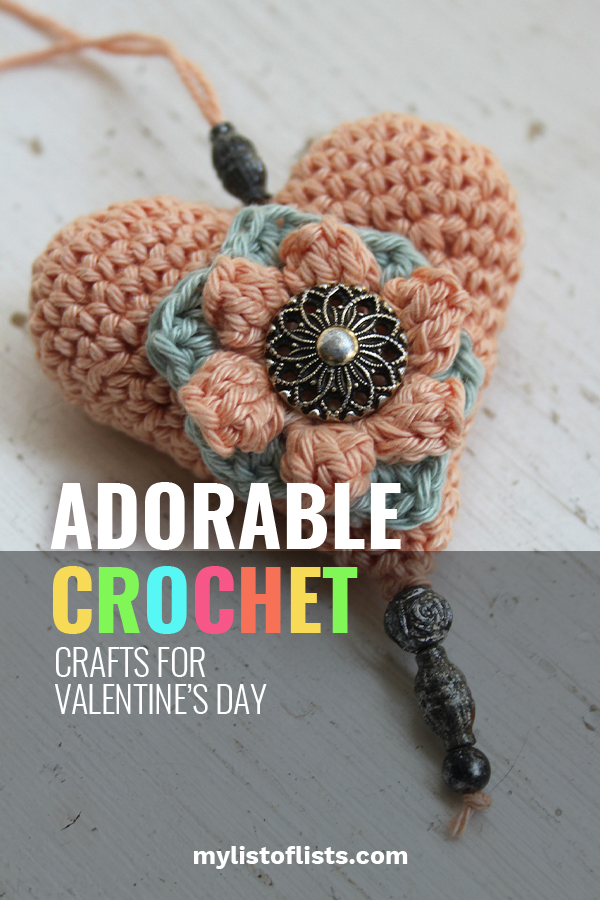 I haven't been much of a crocheter until just recently..but ever since the beginning of July, I've been obsessed! My grandmother would be so excited to learn that I have picked up one of her favorite pastimes. After all, she is the one who taught me everything I know! Don't put away your crocheting needles come Valentines day; I bet you didn't know that you could make these cool crafts!
I don't think there's anything more cozy than a crocheted pillow that you made for your loved one. I would add a few drops of Lavender or Bergamot oil to the stuffing of this pillow. You'd fall right asleep once lounging on this pillow!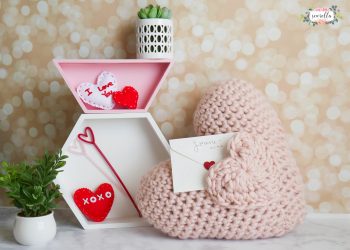 Valentines Day is the perfect "gift bag" holiday! Crochet your loved ones a tiny pouch and fill it with all of their favorite candies. I don't know anyone who wouldn't love to receive a pouch full of Hershey's kisses on V-Day.
Save money and purchase your candies in bulk at The Candy Store.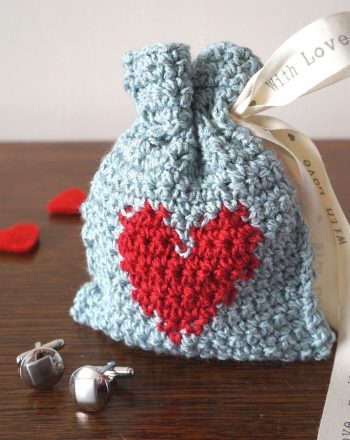 I am absolutely in love with my fireplace, and I look forward to changing my mantelpiece decor as the seasons do! This year, I don't have to worry about breaking out my wallet for Valentines Day decor. Instead, I can just crochet myself some! You can't miss this DIY garland from Twinkie Chan.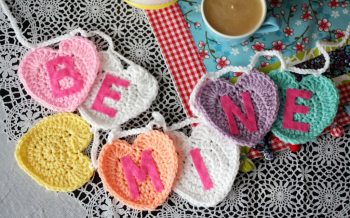 I remember my Mom buying me my first Easter basket as a four-year old, aren't baskets so exciting? How exciting it was to finally grip a basket by it's handle and search for my own presents and treats! Who knew that you could crochet a Valentines Day themed basket? This year, surprise your kiddos with custom-made crocheted Valentines Day baskets, perfect for storing treats and sweets!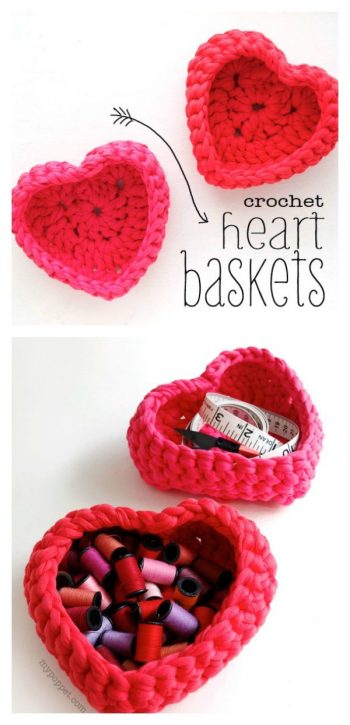 Got cold feet? You don't need to suffer any longer! Crochet your kids (or even yourself..it's just as important to show yourself some love this holiday) a pair of cozy boots perfect for the seasons to come. Even if you aren't skilled in the art of crochet, this project is perfect for crafters of all skill levels. Use a flip flop as the base of your crochet craft, and prepare to amaze the recipient.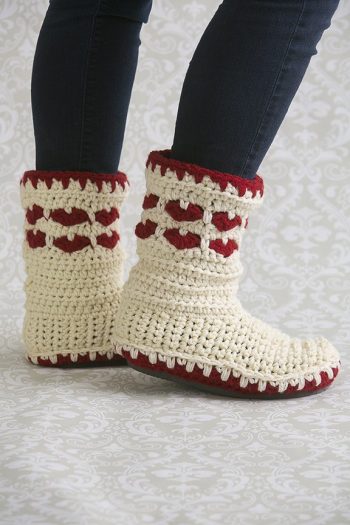 Holiday garlands are a favorite aspect of my home interior design. What is life if you can't decorate for the holiday season? Learn how to crochet your own heart garland with this DIY tutorial from Sewrella. I hope your "magic ring" stitches are ready!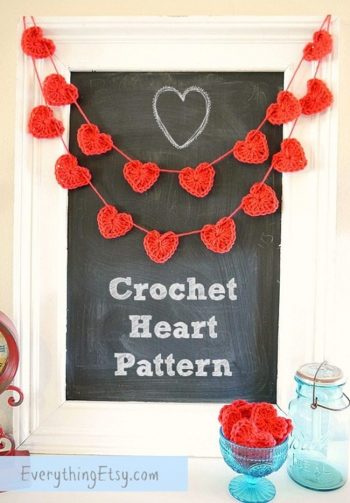 I live in an extremely frigid area of the country, and you'll often see us layering up just to go to the grocery store! This year, I want to layer up with items I've made myself! Aren't homemade items so much warmer than store-bought? Learn how to make your DIY scarfs from DIY Crafts.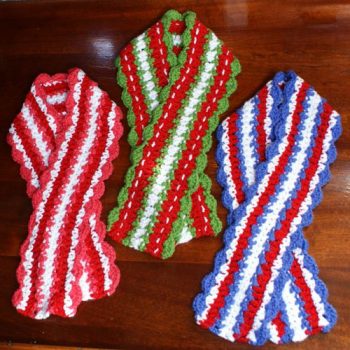 This color may not be the perfect shade for your February festivities, but with a light pink or fucsia color, I don't think that any of us could go wrong! If you're dying to make something for your S.O. during this holiday season,  make them a boquet of hand-stiched flowers! Handmade gifts are the best, and you won't have to worry about these drying out too early!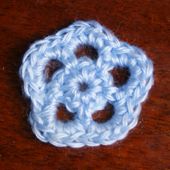 New to the art of DIYing? Have you tried making a wall decor piece out of string and an old 2×4? Why not give it a shot? This isn't technically a crochet craft, but I think it's close enough! Draw your own design piece to format a stencil for yourself, and then hammer in nails to fit the outline of your design. Fill in your design by adding string between the nails. Full tutorial here!