The ultimate taste and flavor of a snow cone lie in the snow cone syrup, and there are no two ways about it!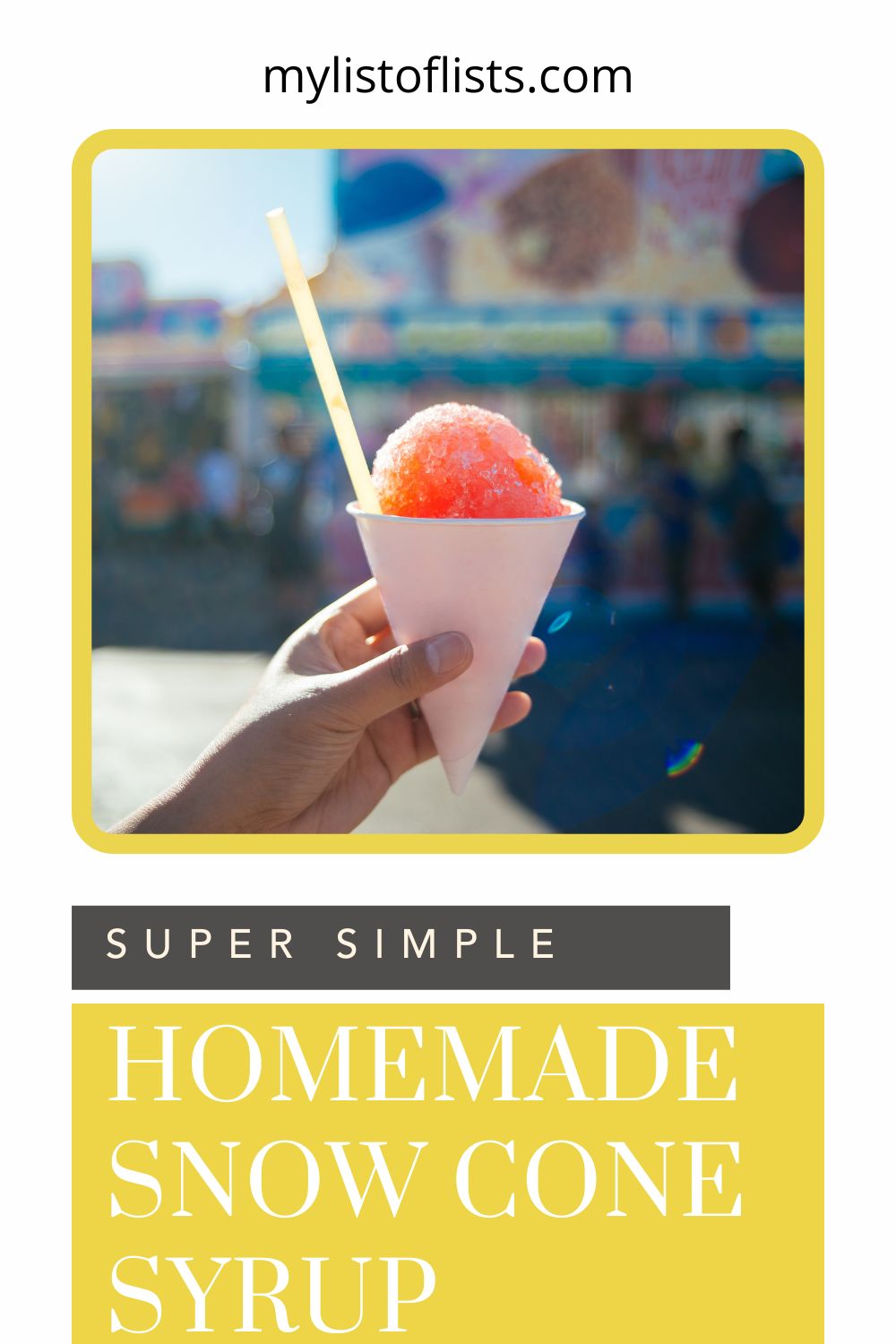 If you are looking to make snow cones at home for your children to beat the summer heat and turn some frowns upside down, there are so many ways you can do that.
The more flavorful the syrup is, the more enjoyable and delicious the snow cones will be.
The Best Snow Cone Syrup Recipe to Try At Home
Ice creams may be the more popular choice during summers, but snow cones are a whole other territory. Children are likely to enjoy snow cones more than ice creams. Also, the best part is they can help you make the snow cone syrup and the ice shavings.
The best syrup for snow cones is the one that you make at home. This is simply because you get to experiment with different colors, flavors, and pairings. Also, you get to decide what goes in it and in what quantities.
You can always buy snow cone syrup from any local store or simply order it online. However, making your own syrup at home is actually a lot of fun, and you can be as creative as you want!
We have the best homemade snow cone syrup recipe to try at home that will add so much color and flavor to your snow cone cups!
Ingredients
The base of any snow cone syrup comprises of sugar, water, and flavoring. It starts with a simple syrup which is a mixture of granulated sugar and water.
Then, you can add any flavor or flavors of your choice along with food coloring if required.
1 cup water
2 cups sugar
1 pack of unsweetened drink mix (any brand of your choice)
½ teaspoon of any flavored extract of your choice (optional)
Bottle for syrup
Directions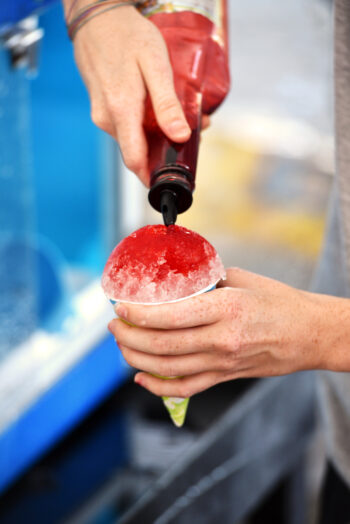 Mix sugar and syrup in a medium-sized saucepan.
Bring it to a boil over medium-high heat.
Allow the mixture to boil for about 3 minutes or until the sugar had dissolved completely.
Then, remove the pan from the heat and put it on the side.
Stir in the unsweetened flavored drink mix into the mixture.
If you want a stronger flavor, add in half a teaspoon of your choice of flavored extract.
Allow the syrup to cool completely, after which you can transfer it to the bottle container for easy pouring.
Lastly, take your cup of ice shavings, pour the desired amount of snow cone syrup on top and enjoy!
Different Snow Cone Syrup Flavors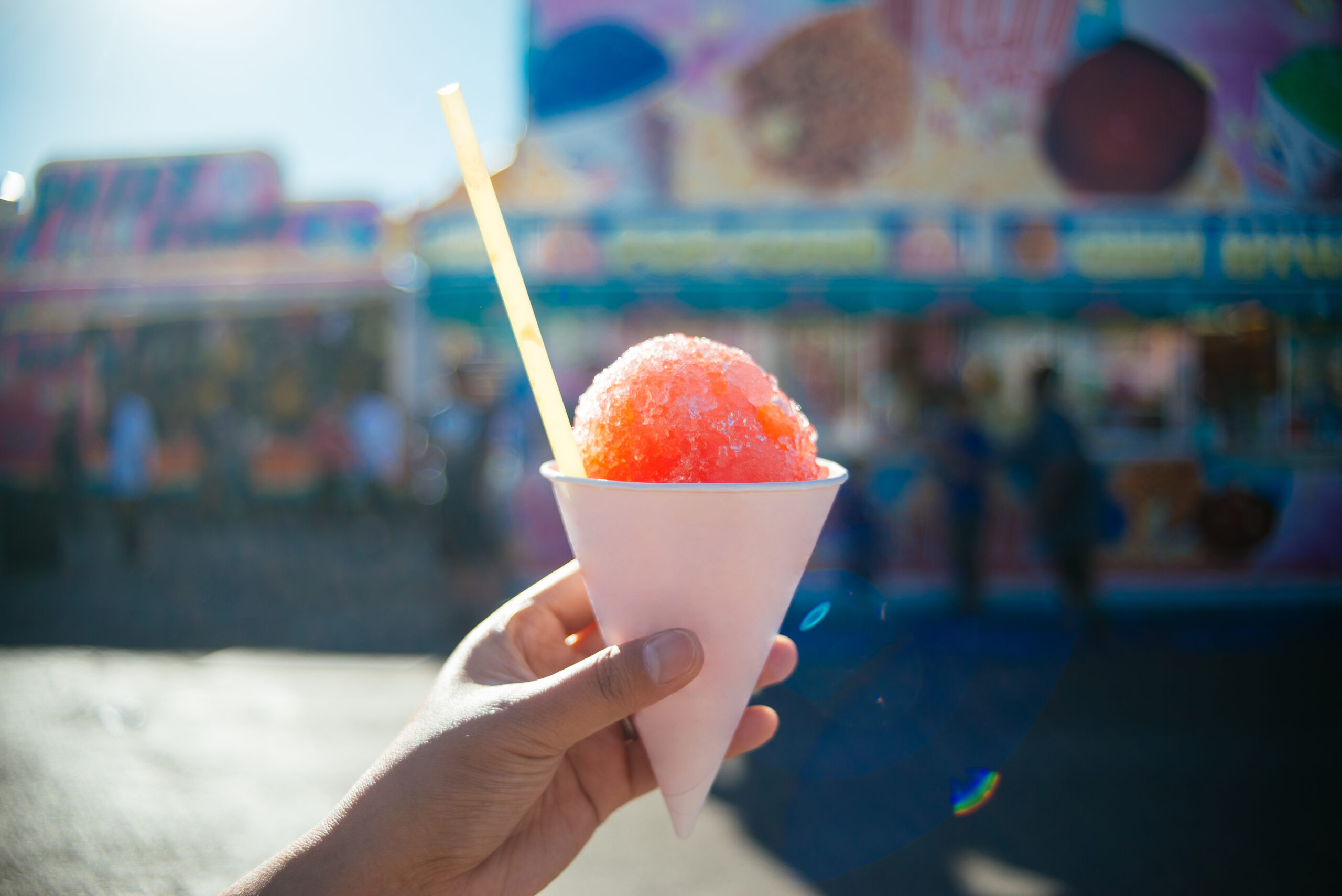 You know what the best part about snow cones is? The plethora of snow cone syrup flavors to choose from!
Not just that, but you can also mix different colors or use them separately to create a rainbow of colors on your snow cone.
Some popular snow cone syrup flavors to make at home include:
Tropical punch
Cherry
Blue raspberry
Grape
Lemon lime
Bubble gum
Cotton candy
Peach
Margarita
Vanilla
Tutti frutti
Final Word
The fact that the base of any and every snow cone syrup is the same leaves a lot of room for creativity and experimentation. From making different separate flavors to mixing them, it's all up to you.
Snow cones make such a wonderful addition to a kids' party. You can simply prepare the snow cone syrup base in quantity in advance and mix in different flavors on the day of the party.
The best part? A homemade snow cone syrup is super easy to make and also easy on your wallet!