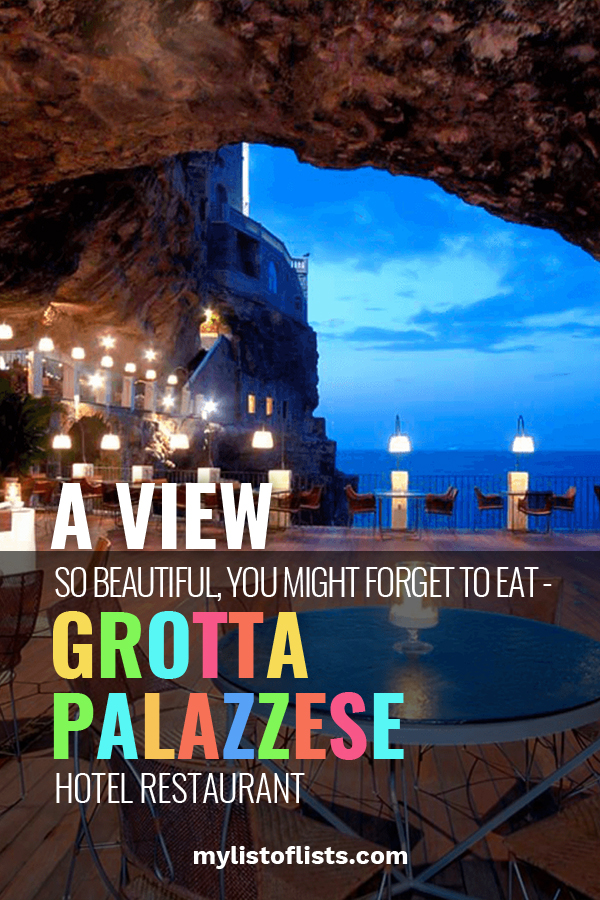 I'm all for big, romantic gestures. In fact, I live for them. So when my husband surprised me with plane tickets and a reservation at Italy's Grotta Palazzese Hotel Restaurant for Valentines Day, I knew yet again that I picked the right man. I can't wait to visit Italy in just a few weeks when we go to enjoy our Valentine's Day getaway. And the next time you happen to be in the area, check out this amazing restaurant. It's considered to be one of the worlds most romantic places, and it's easy to see why!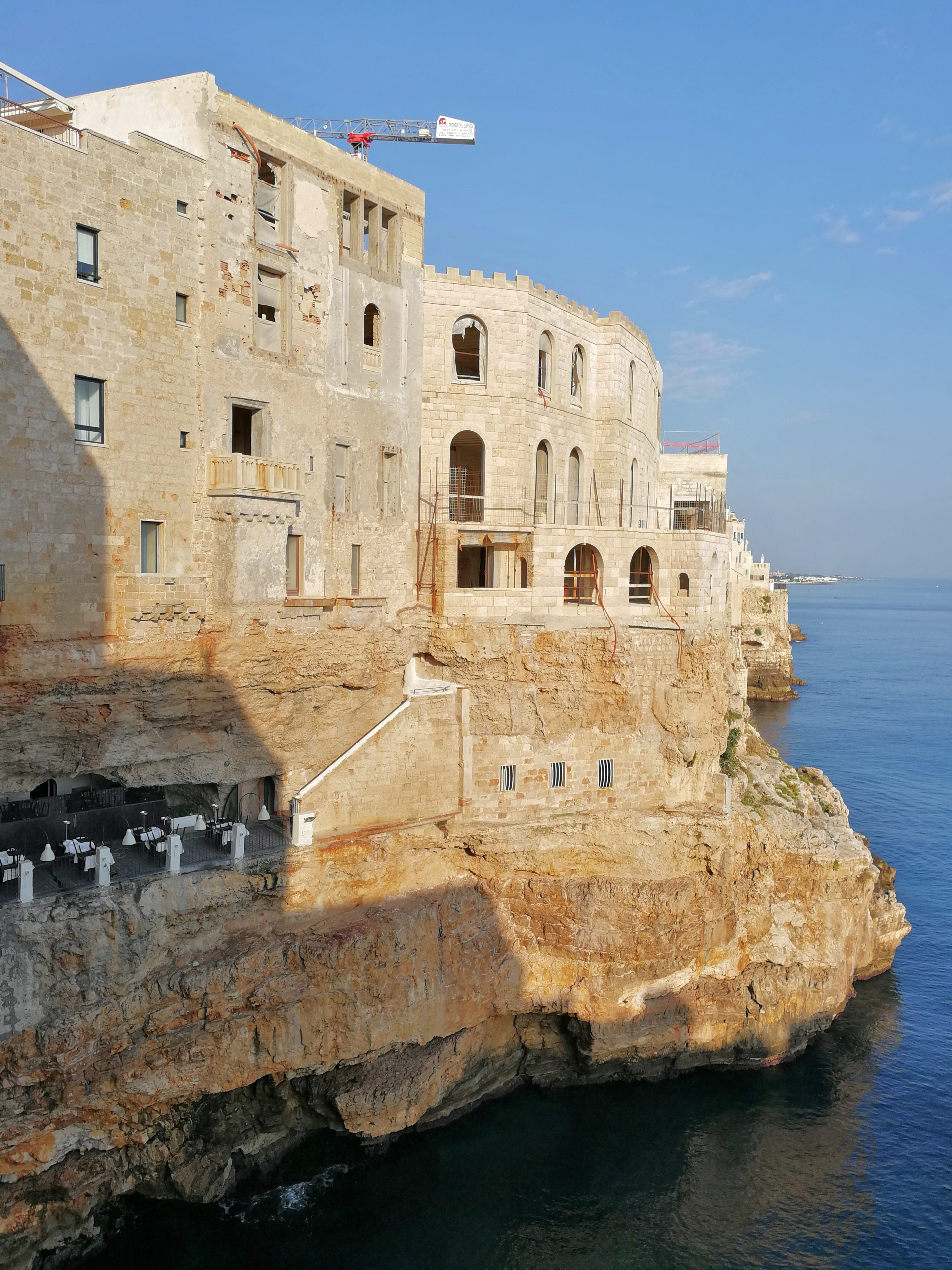 Grotta Palazzese Hotel Restaurant
Located inside a natural cave overlooking the coastline, the experience at Grotta Palazzese is one that should always be cherished. In fact, people have been visiting this amazing restaurant since the 1700s! Whether you dine during the day, or during the sunset, the magical colors that reflect upon the water are sure to set the mood for your Italian vacation. Either way, you're certain to love your view as you sit out in the curves of a cave, enjoying the sound of the waves of the ocean.
Not only is the restaurant known as one of the most romantic in all of Italy, but it's also known as one of the most delicious, as well! Guests can indulge themselves in a lovely variety of traditional Italian fare such as pasta, sea bass, octopus meal varieties. If there's one thing that's certain, it's that you'll leave this restaurant well fed!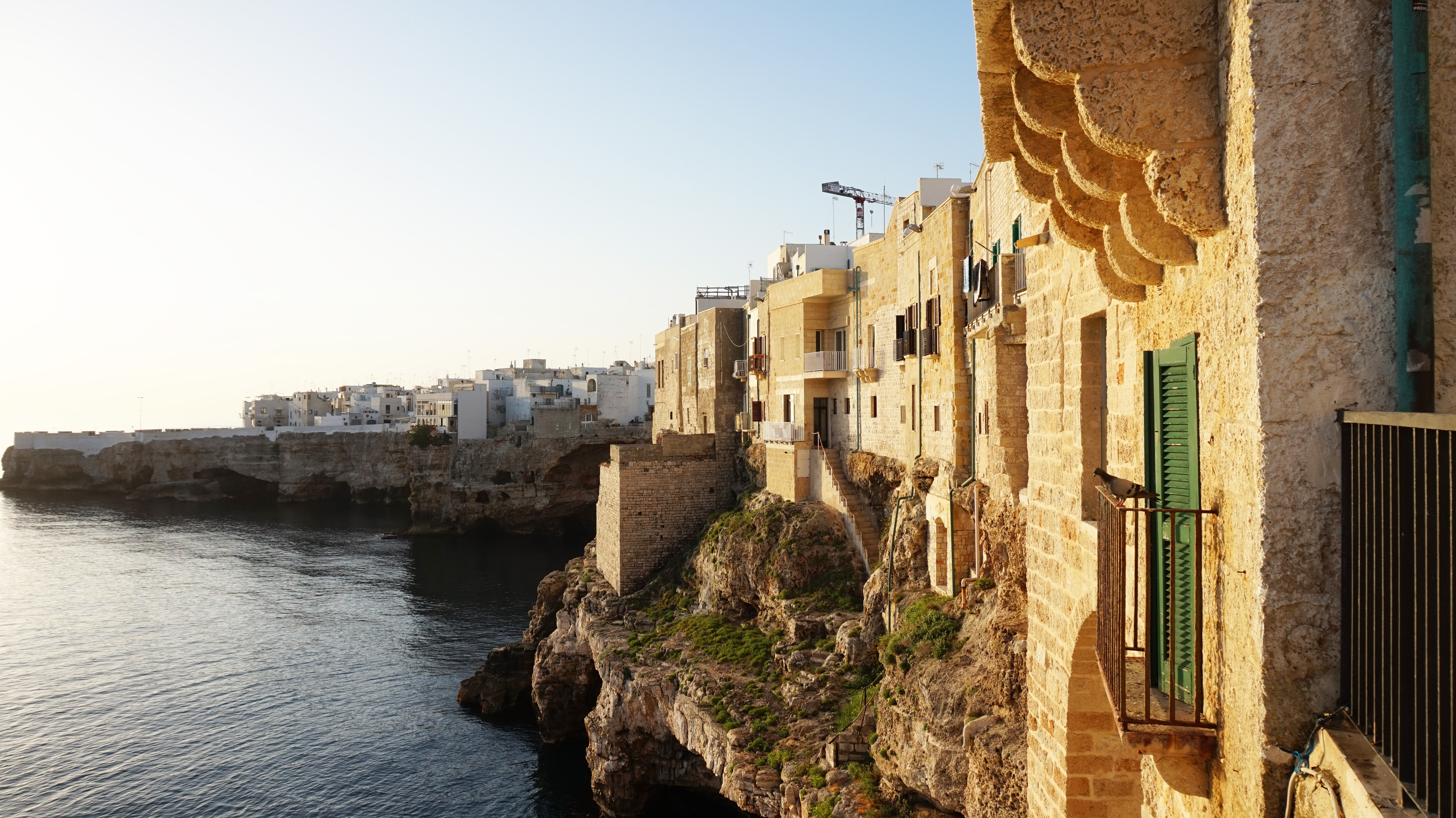 If you'd like to make your romantic weekend in Italy complete, I recommend staying at the resort that Grotta Palazzese is located on! Though it isn't expected to open until the summer of this year, the hotel will provide guests from all over the perfect experience on Italian waters! Plus, hotel guests do get to experience breakfast in the Grotta during their stay. What a win-win, right?
Things To Do In Polignano A Mare
While staying in this part of Italy (the actual town is called Polignano A Mare),  I would recommend checking out The Museum Of Contemporary Art Pino Pascali in the town of Polignano. You'll get to experience all of the beauty the town has to offer! Visit in late January or early February to take advantage on any potential deals in the area. Don't forget to spend a few days at the spa, either! You'll love all of the different treatments that they offer!