It's that time of year again, when you need to buy Valentines for all your kids' classmates. Why not involve the kids more in MAKING Valentines? Check out these cute homemade designs: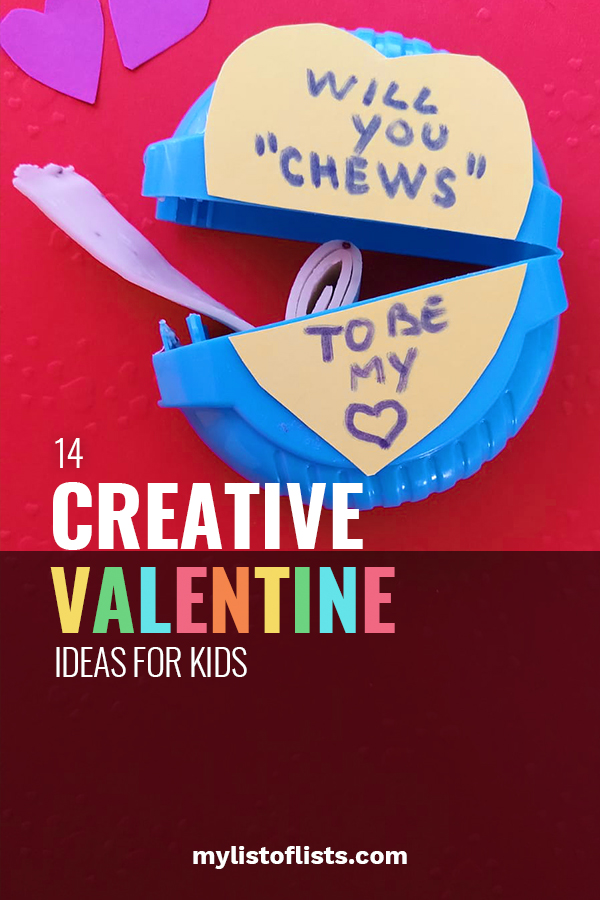 "I'm so glad we're in the same school" Image printed and placed in a plastic bag or plastic wrap with Goldfish crackers. Tied with a ribbon. Idea from Blissfully Domestic.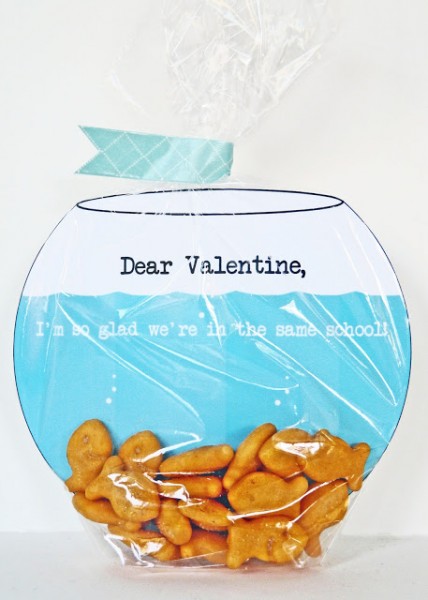 "You're my main squeeze" Tag attached to a squeeze pouch snack. Maybe you could use Go-Gurts or Capri Suns too? Another cute idea from Blissfully Domestic.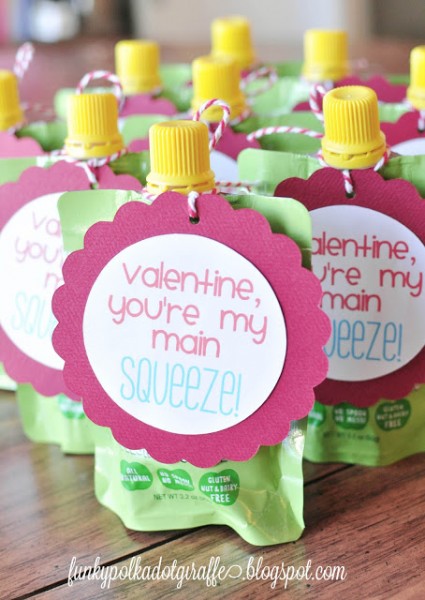 "Bubble, bubble, pop, pop, Valentine you make my heart drop" Tag attached to a bubble wand—even has a heart on the handle! Idea from Babble.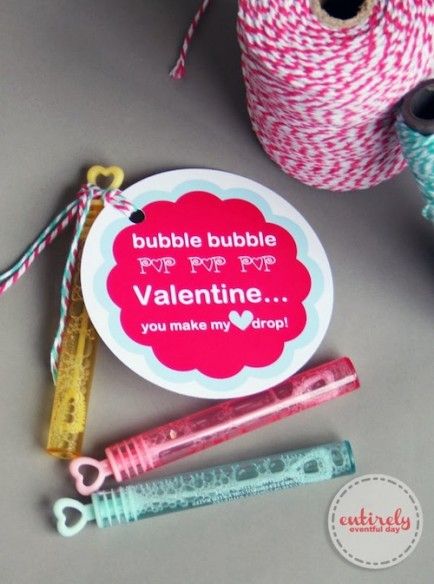 "You rule" Sleeve with ruler slipped inside. Simple and sweet. Idea from Taryn Cox The Wife.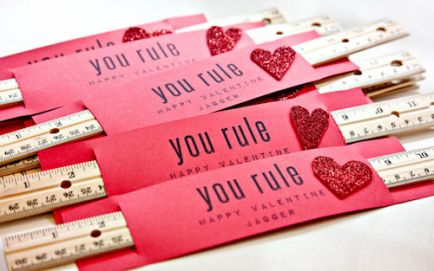 Will you 'chews' to be my Valentine?" Card with gum. So creative! Idea from Aly Dosall.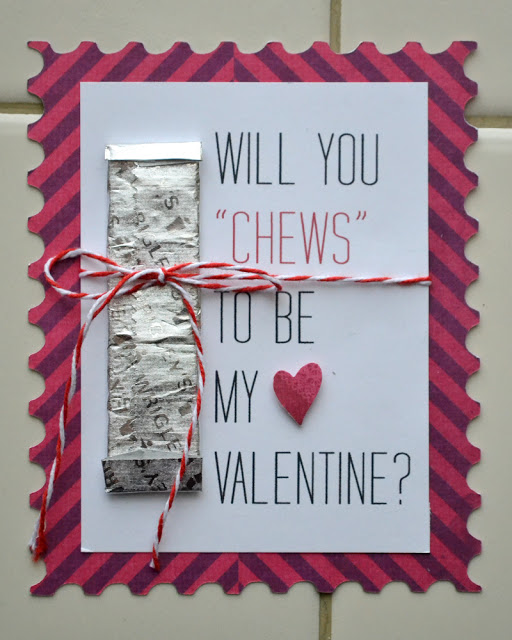 "I give you my heart" Love this! And Dove chocolates are the best, just sayin'. Idea from The Pearl Blog.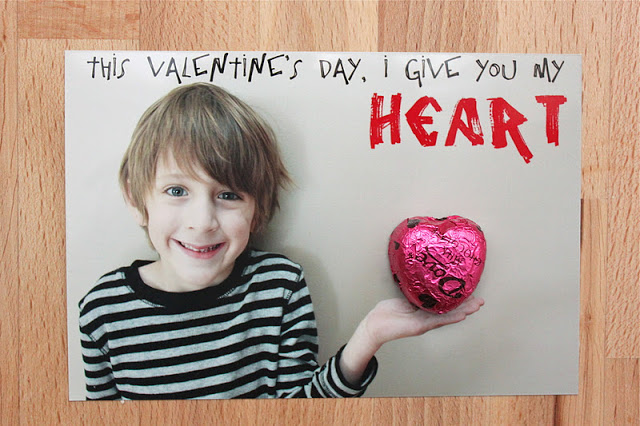 "Color My World" Such a cute non-candy idea! I found this one from Bomb Shell Bling.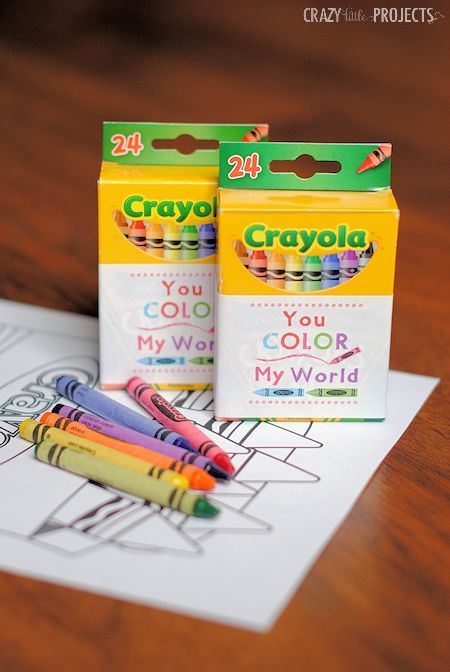 "Bee Mine" Such a cute idea from Crafty Morning.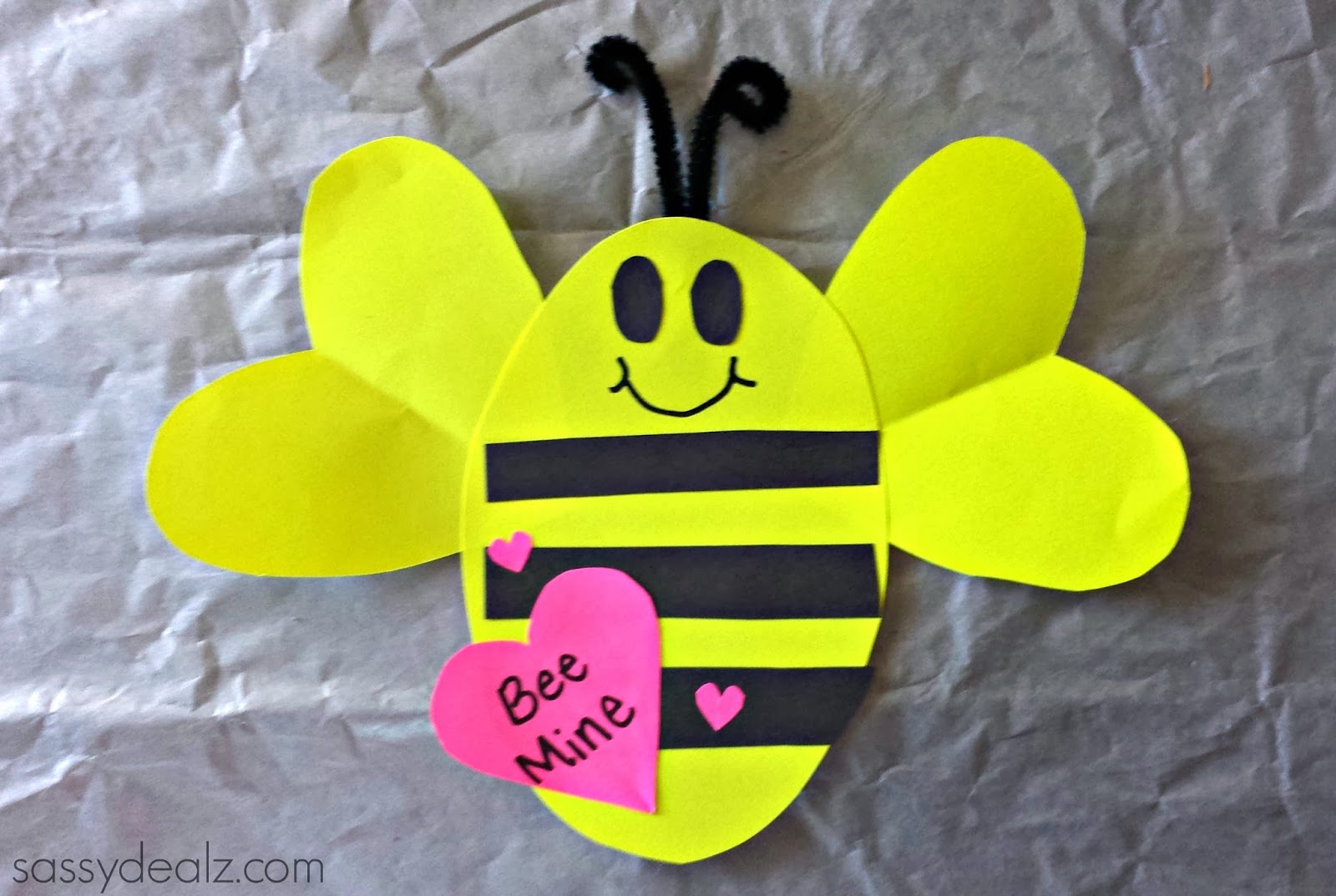 "Love Bug"  Every kid loves gummy worms! Cute idea from The Thinking Closet.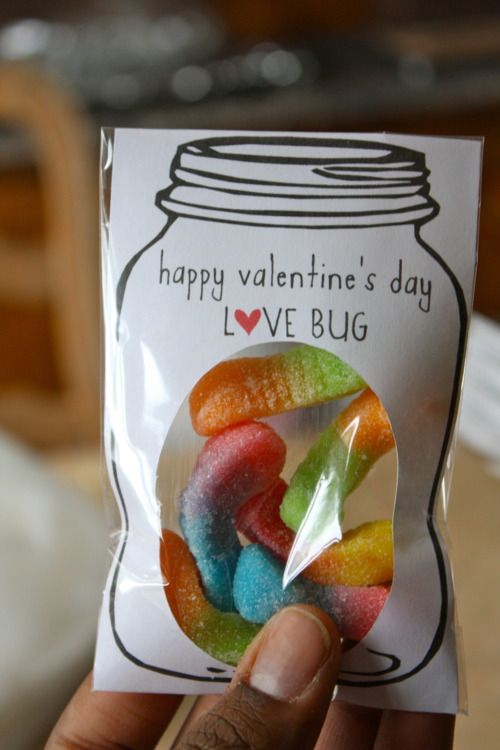 "Fortune Teller" Your child is sure to be the hit of the classroom if they show up with a fortune teller. Get the printable from Design Mom.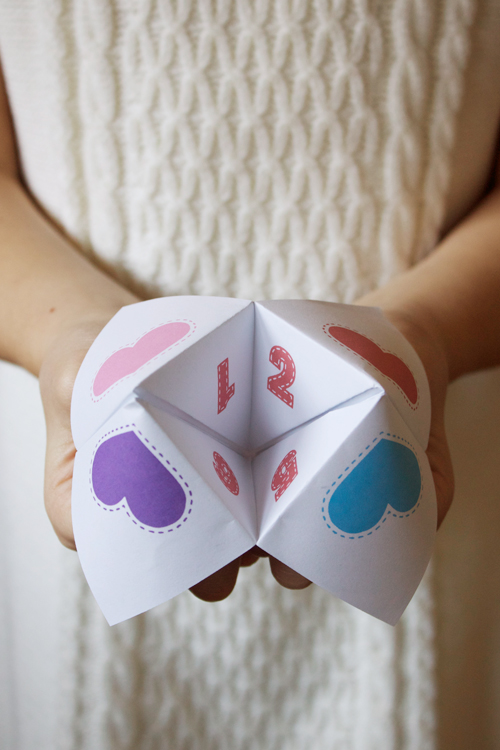 "I Wheelie Like You" Just add any candy in the bag with a toy car, bike, or anything with wheels! Idea from Thirty Hand Made Days.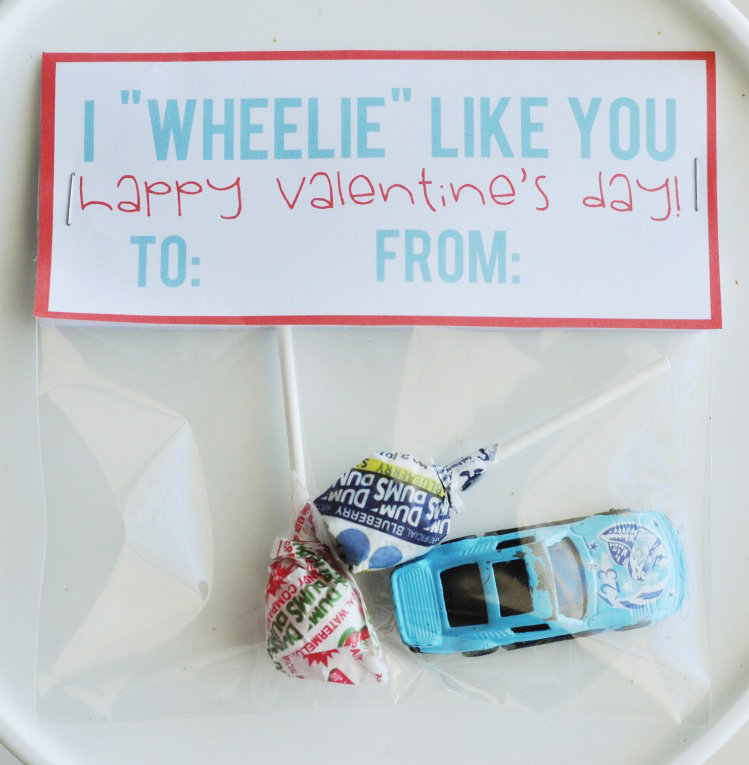 "You are Ah-MAZE-ing" Cute idea and printable from Balancing Home.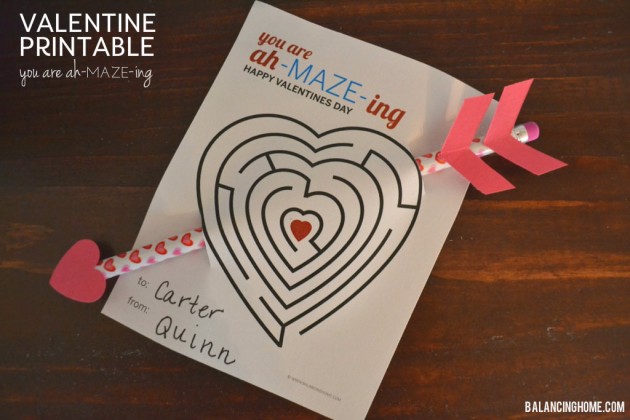 "You're a real CUTIE" A healthier Valentine from The Cards We Drew.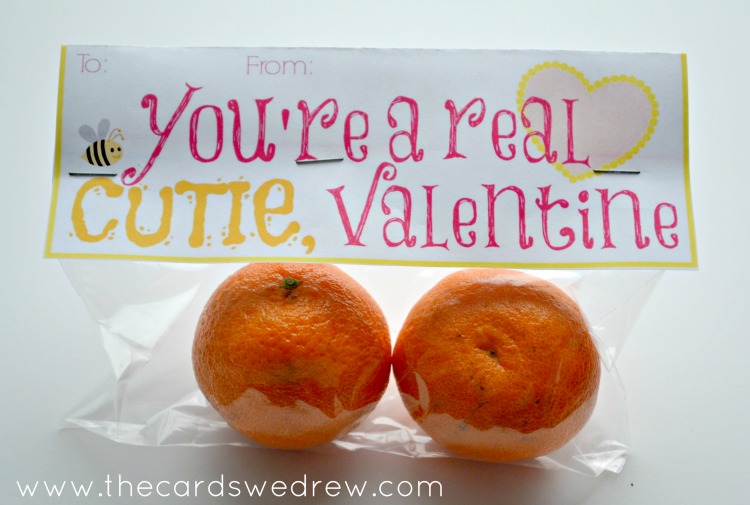 "I'm Stuck On You" You cute use any sort of stickers, or sticky thing!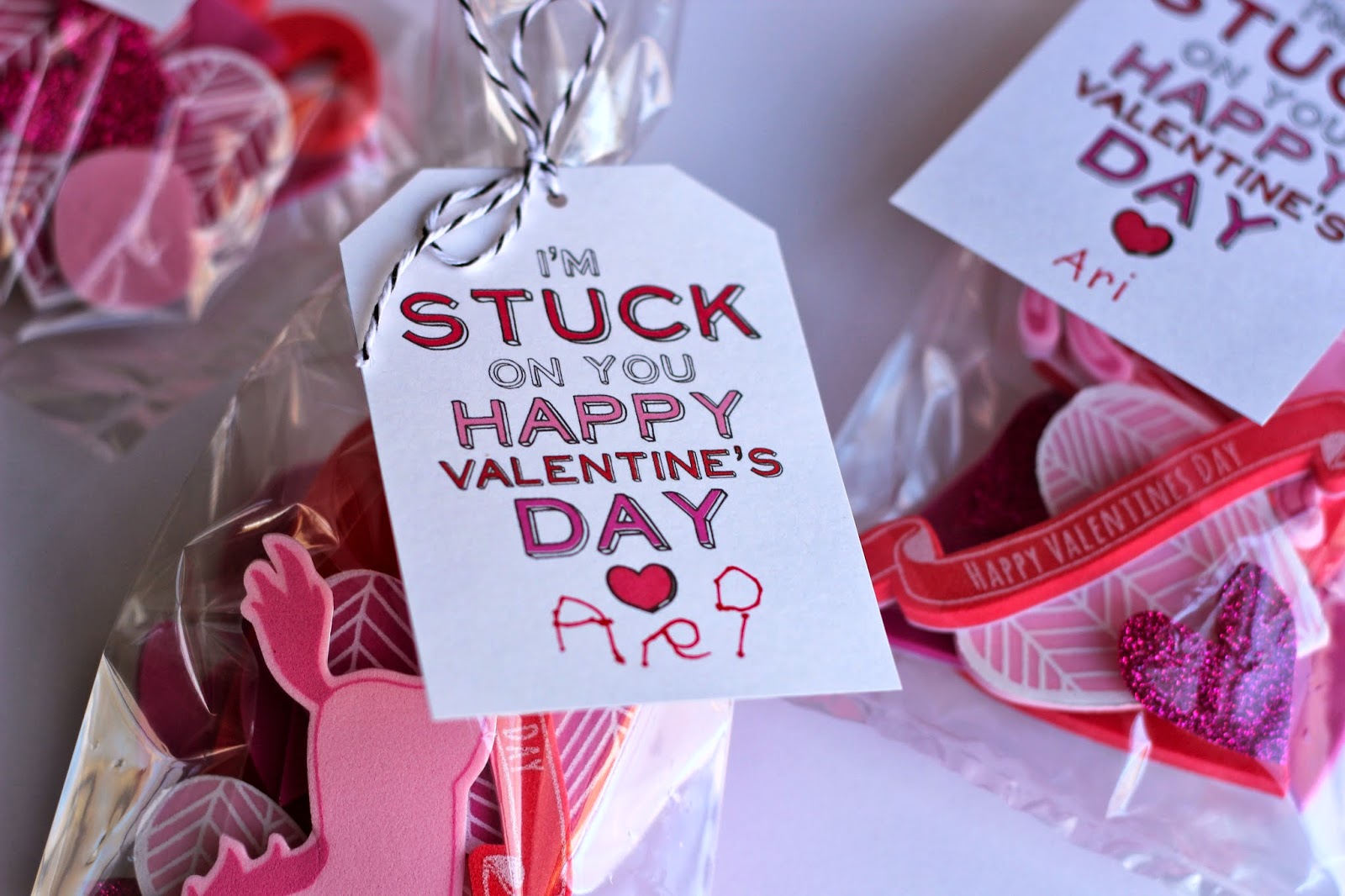 Don't those look so fun to make? Get the kids involved and have a blast!