I think more people would get into sewing if they knew these 15 sewing hacks for beginners. Starting a new hobby like sewing can be intimidating if you don't know a few tricks. With these sewing hacks, sewing will be so much easier and therefore more enjoyable. "SEW", let's get started.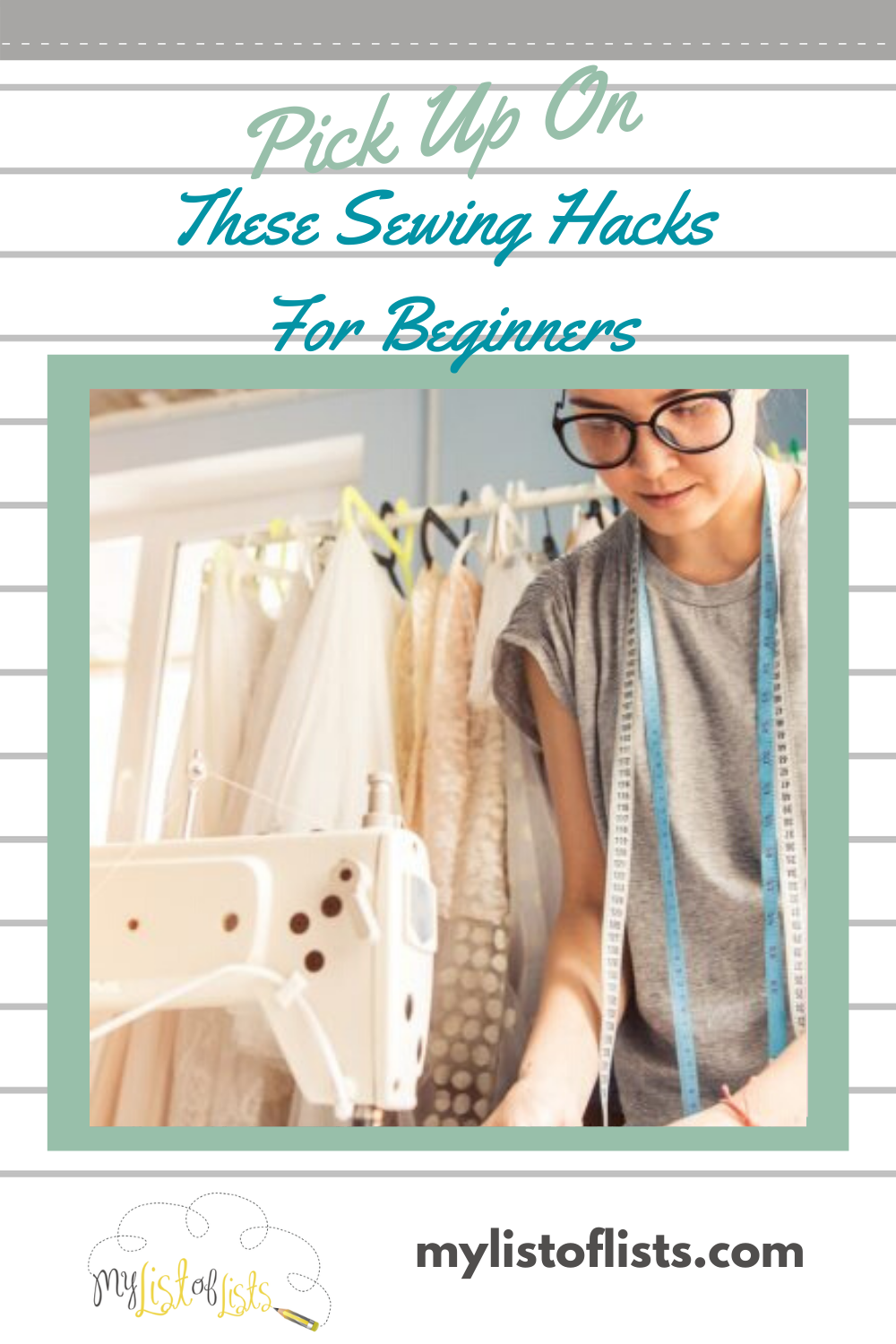 15 Sewing Hacks for Beginners
Hairspray Hack
Use hairspray to make needle threading simple. Just spray the end so it goes easily through the needle hole.
Learn How To Gather
Head over to Rae Gun Ramblings to learn how to gather in a jiffy. I always struggled to gather when working on my own sewing projects and her tutorial has helped me immensely.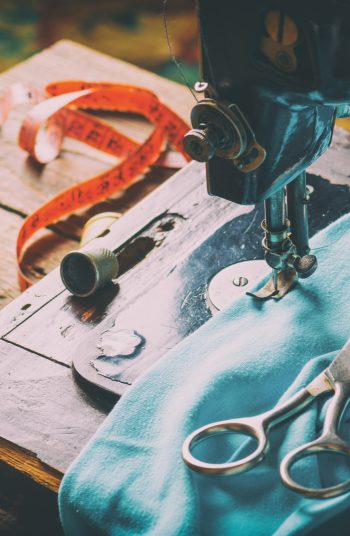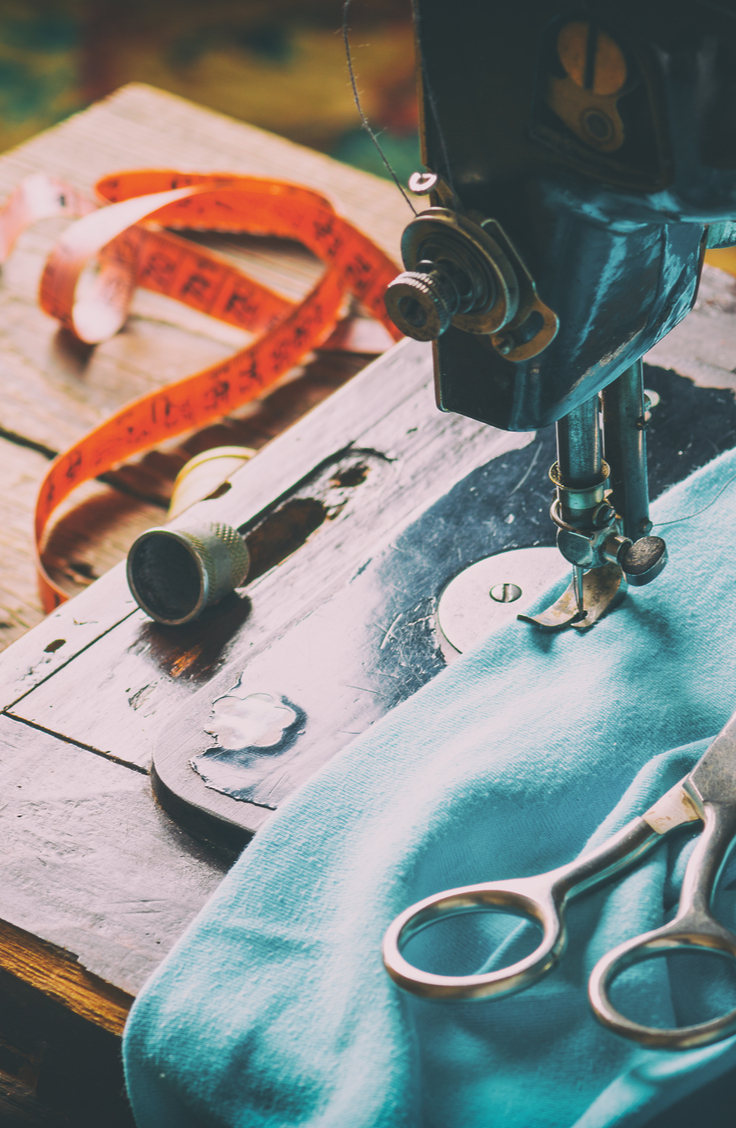 Bar Soap Sewing Hack
Do you have tons of bent pens? Did you know that you can use a bar of soap to easily straighten those out? Just stick them directly into a bar of soap. Pretty neat right? I never would have thought!
Measuring Tape Trick
Add some measuring tape to the side of your craft table so you can easily measure on the go. It's a lot easier to manage a measuring tape when it is attached to the side of a craft table, anyway! This is one of my favorite sewing hacks.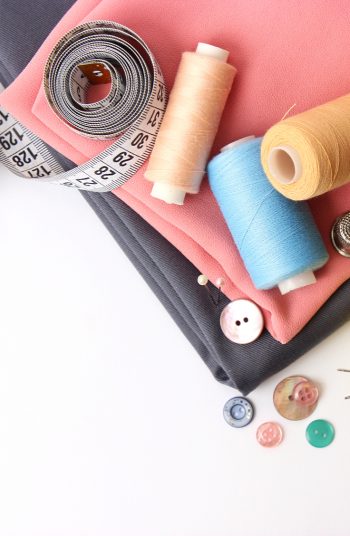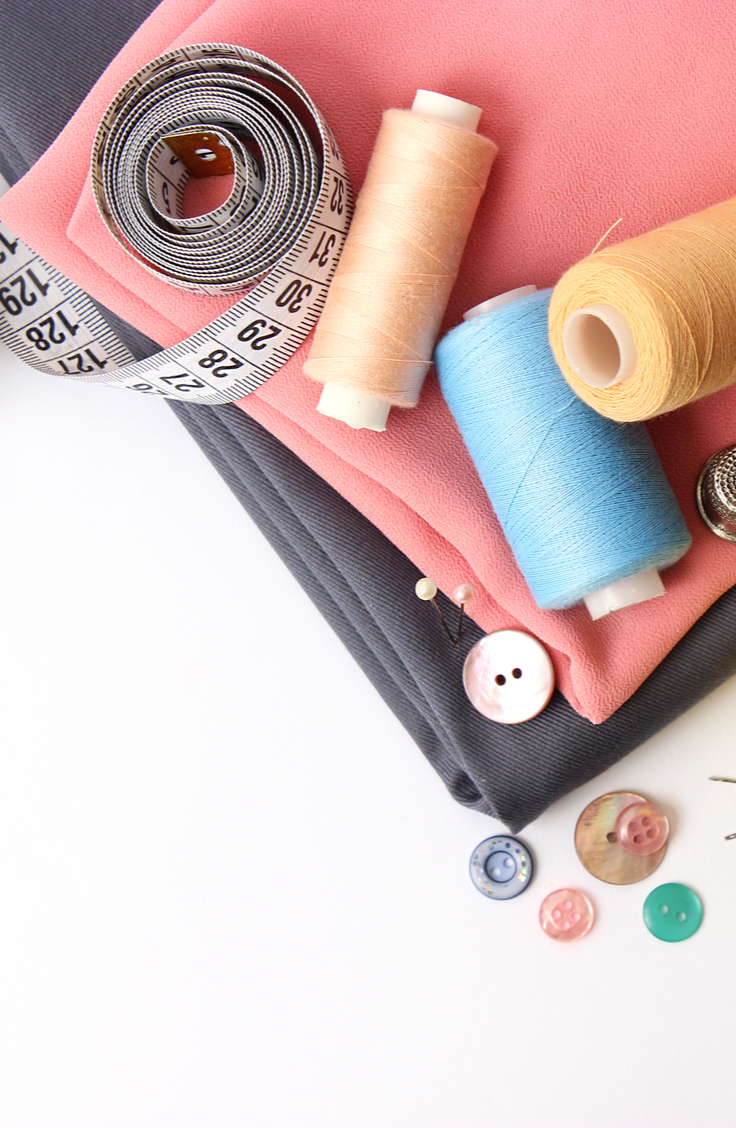 Find The Grain Line Fast
Never endlessly search for the grain line again with the help of this tutorial from the Collette blog.
Keep Buttons Intact
Worried about your buttons coming unraveled? Cover it with a few drops of clear nail polish to keep it intact and beautiful. Pssst..you can use clear nail polish for a variety of other clothing hacks, too.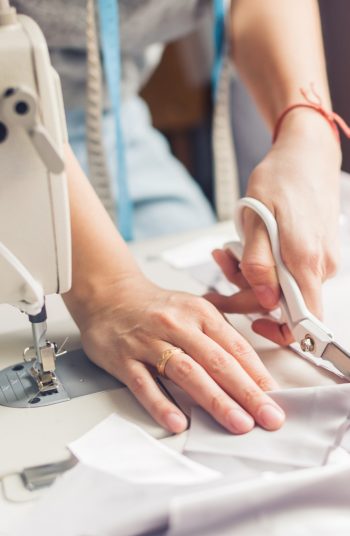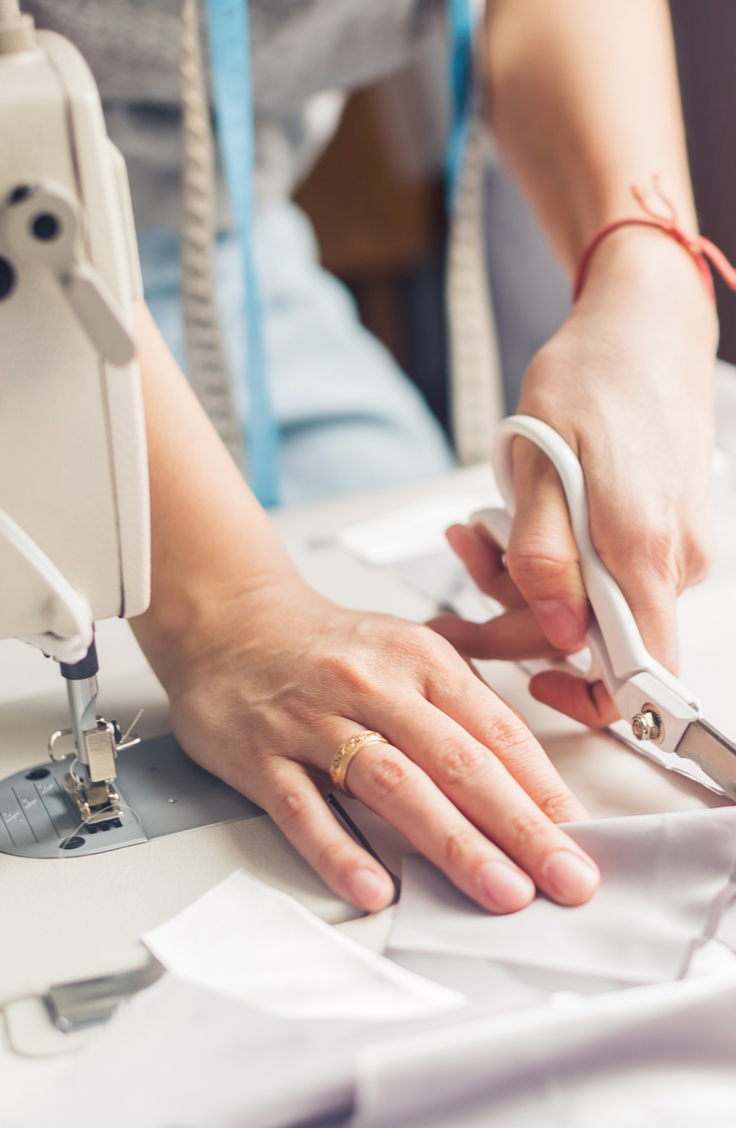 Trace Patterns Better
Use 2 pencils when tracing Ottobre patterns, it will provide you with a much clearer pattern.
Steel Wool Pin Cushion
Make your own pin cushion and fill it with steel wool. The steel wool sharpens your needles every time you use it. Pretty cool huh? One of the most clever sewing hacks for beginners.
Keep Your Measuring Board In Place
Buy some True Grip tape strips to hold your pesky measuring board in place.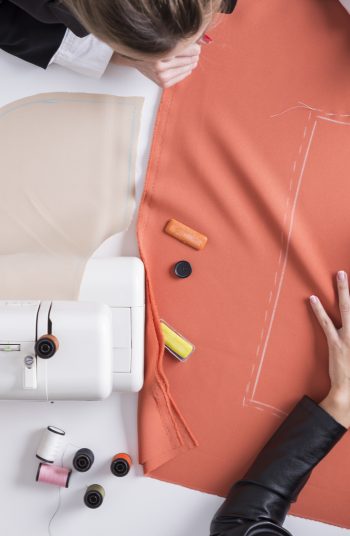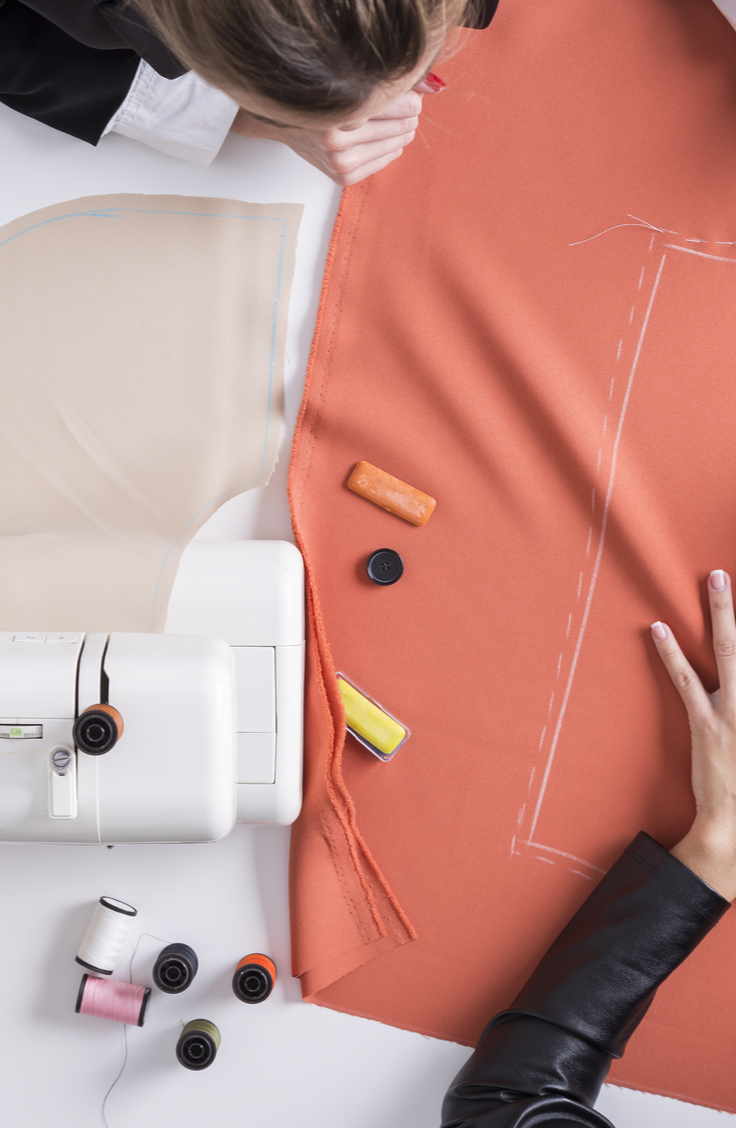 Hem Curved Edges Fast
Check out the secret to hemming curved edges at Mabey She Made It.
Add Trim Without Pins
Add any trim to a seam without pins with these tricks from Go To Sew.
Sew Bias Tape
Learn how to sew bias tape the right way at Made Everything.
Trim The Edges Of Your Corner Seams
Trim the edges of the corner seams before you turn them inside out. Learn more here.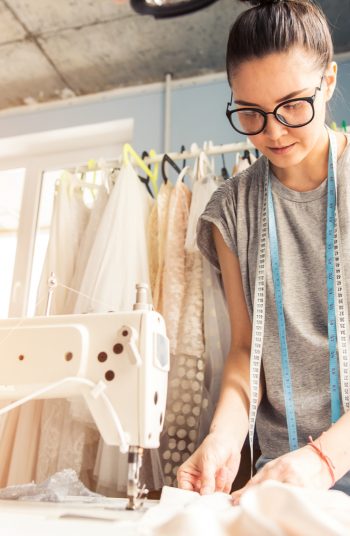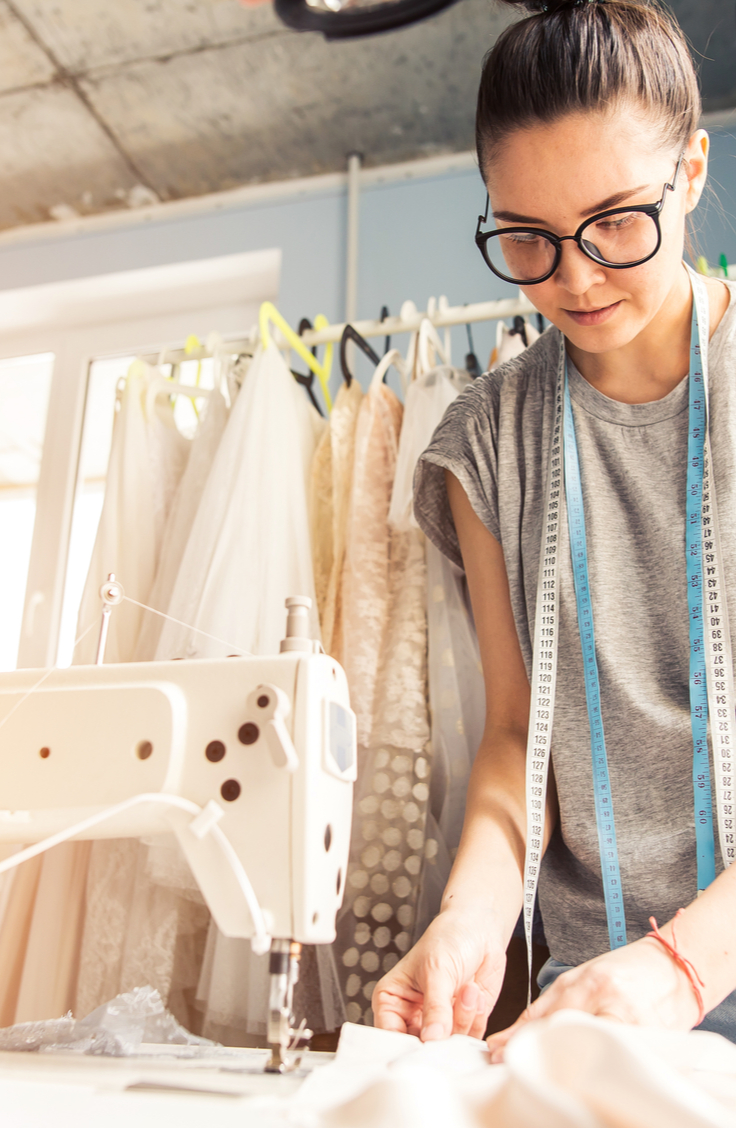 Install A Zipper Fast
This tutorial from Make It Love it is the easiest way to install a basic zipper into just about anything. Make It Love It has more.
Pegboard Organization
Use a pegboard to organize your sewing room. You can hang just about anything from the hooks and it makes it even easier to see what you have available to work with.
Now you have a few sewing hacks for beginners under your belt, why not sew some things for the kitchen.