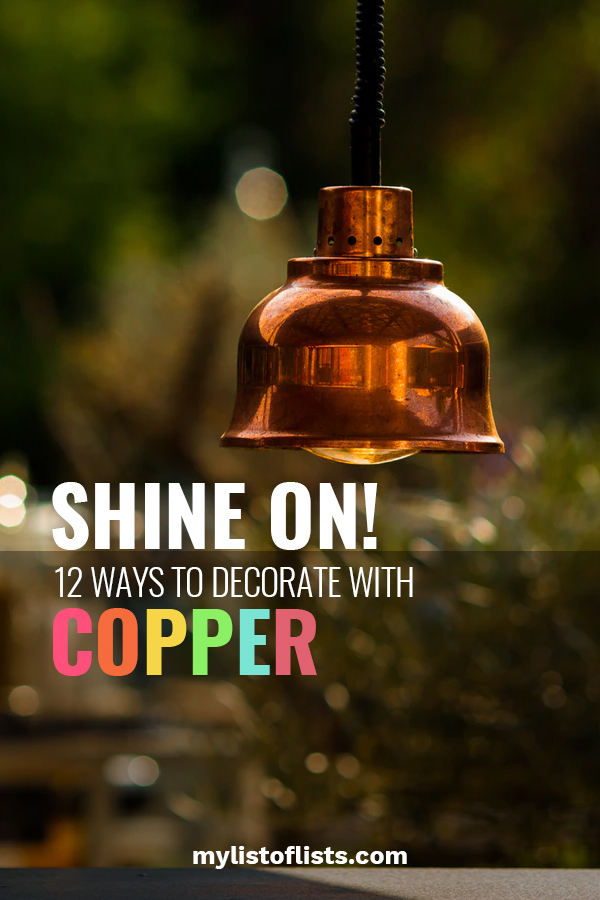 Thanks to the good old Moscow Mule mug, copper colored accessories, dishes, and home accessories are making their way around Pinterest. I for one, could not be more excited! Copper is a really great way to add shine and pizazz to any room from the kitchen to the bedroom, and it looks a lot more expensive than it really is!
Add piece of copper in your living room with a shelving unit, or a copper lamp shade. Spray paint your existing shelving unit and lamps for quick upgrade! You'll love how they look! From Better Homes and Gardens.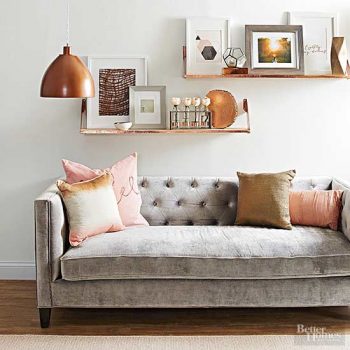 Sometimes, less is more! Dress up an existing glass vase with copper polka-dots. Use a "paint dauber" to make sure that all of the polka dots are the same size. See how they did it here!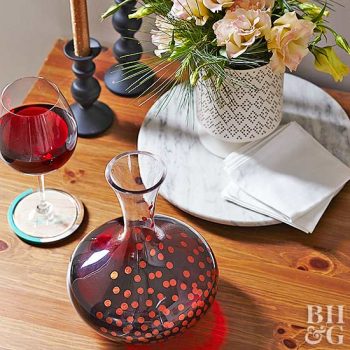 Even beginner designers know the power of a cute throw pillow. Make your space copper infused with this Velvet Copper Pillow from Etsy.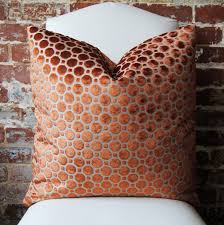 Even your desk needs a little bit of copper! They have adorable copper colored pencil holders available at Target, or you can make your own! Use this tutorial from Crab + Fish to make your own set. Think of how fashionable your desk will be now!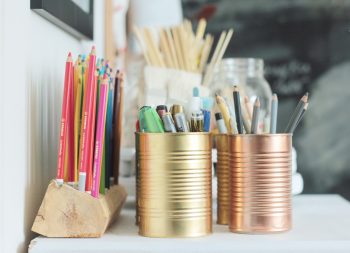 Instead of buying copper colored pillows, you could always DIY yourself a set instead! Use Martha Stewart Copper Craft paint, and this tutorial (from Martha Stewart, of course) to create these for yourself.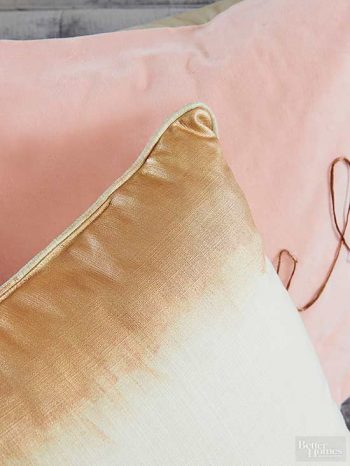 Better Homes and Gardens impresses everyone with this fast DIY project! Dress up a plain headboard with thin sheets of copper. This looks incredible!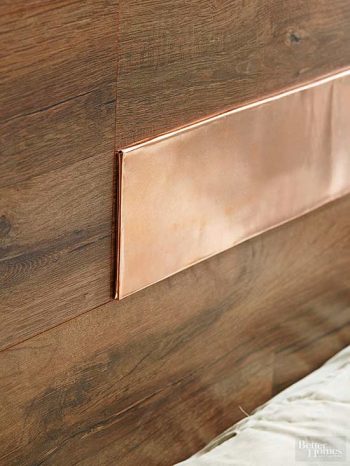 Wow your guests (and your husband!) with these copper chairs from Patina Rentals. You are able to purchase them, or you can just rent them for events. Either way, I need something similar surrounding my dining room table!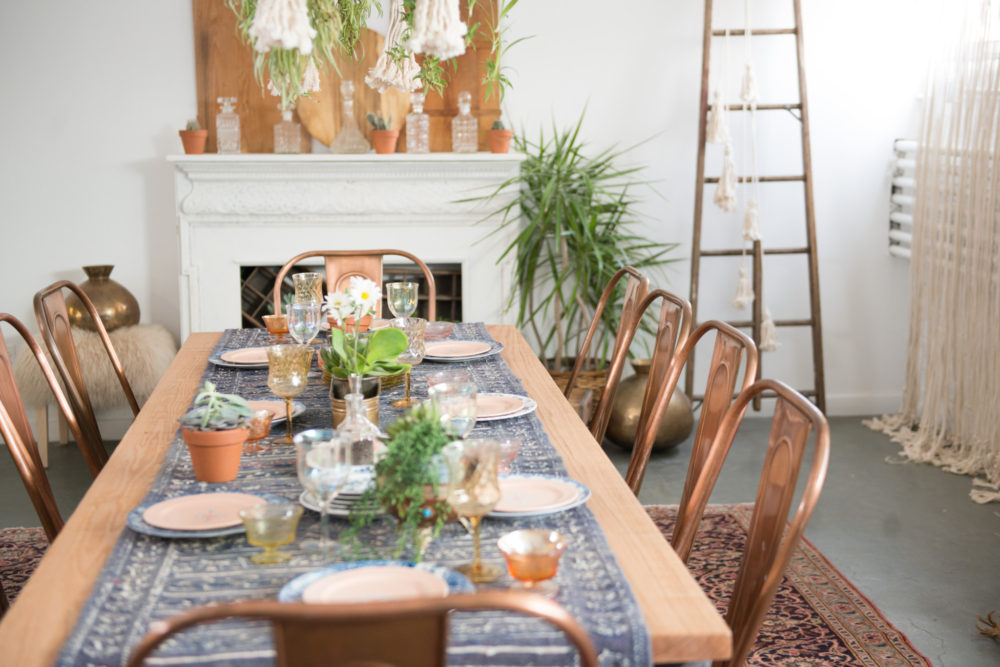 Learn how to make this incredible wall art, no artistic abilites are needed! See how they did it here!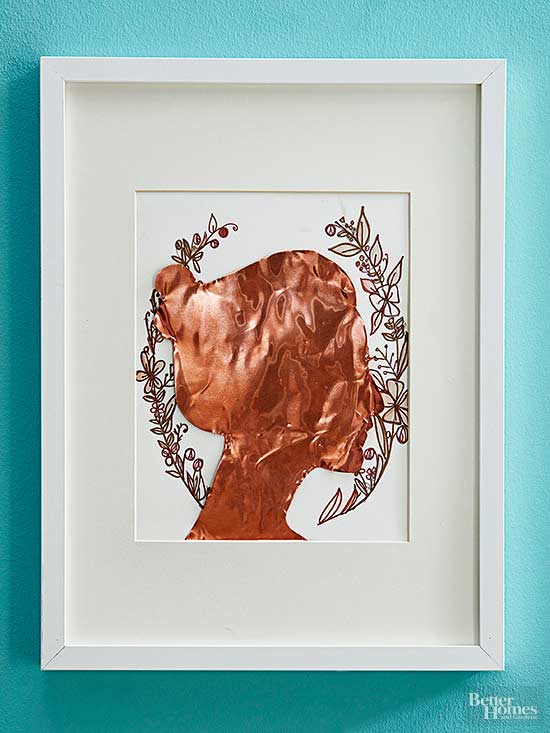 Industrial vibes take a classy turn with a copper towel rack like the one pictured. With an accent piece as big as this one, your bathroom doesn't need much else!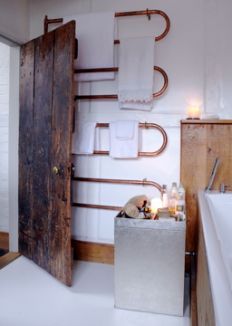 Dress up a plain (and boring!) interior door with strips of foil tape! The design is up to you, but regardless of what you choose, compliments are definitely in order!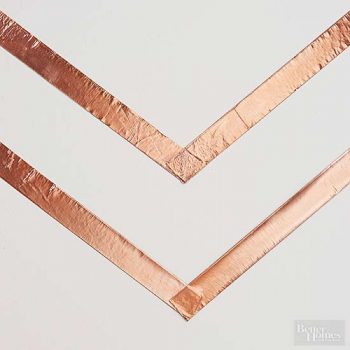 Man Made DIY has the super easy tutorial for those of you who are interested in creating copper planters for yourself! The store bought version of these cost about $225 a piece!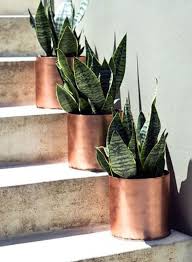 Decorate any wall of your home with copper wallpaper! There are several different kinds available, but I really like this kind, found on Etsy!  Tape your polka dots to the wall before you actually stick them on, as this will prevent you from making any design mistakes!