Fall is here and I'm so excited to see what the rest of the year has in store! To welcome in the change of seasons, my kids and I spent the weekend making pumpkin-themed crafts. A few of them even look great displayed around the house. Most of these projects were done in under an hour and all of my kids had a blast expressing their creativity the ideas on the list. Keep reading below for a few of our favorite DIY pumpkin crafts. Aren't these just the cutest?
My Favorite DIY Pumpkin Crafts
Painted Pumpkins
After an ample garden harvest this year, we picked the first of our squash from the vines this weekend. Since there is so much more to come, we're using what we picked to as decorations around the house. It's the best way to get ready for fall. However, bright orange and green don't exactly match my home decor! We coated them with a bit of paint to better fit the interior of my home. Didn't they turn out great? It's always fun to paint pumpkins, and after they dry, you can use them to decorate just about anywhere.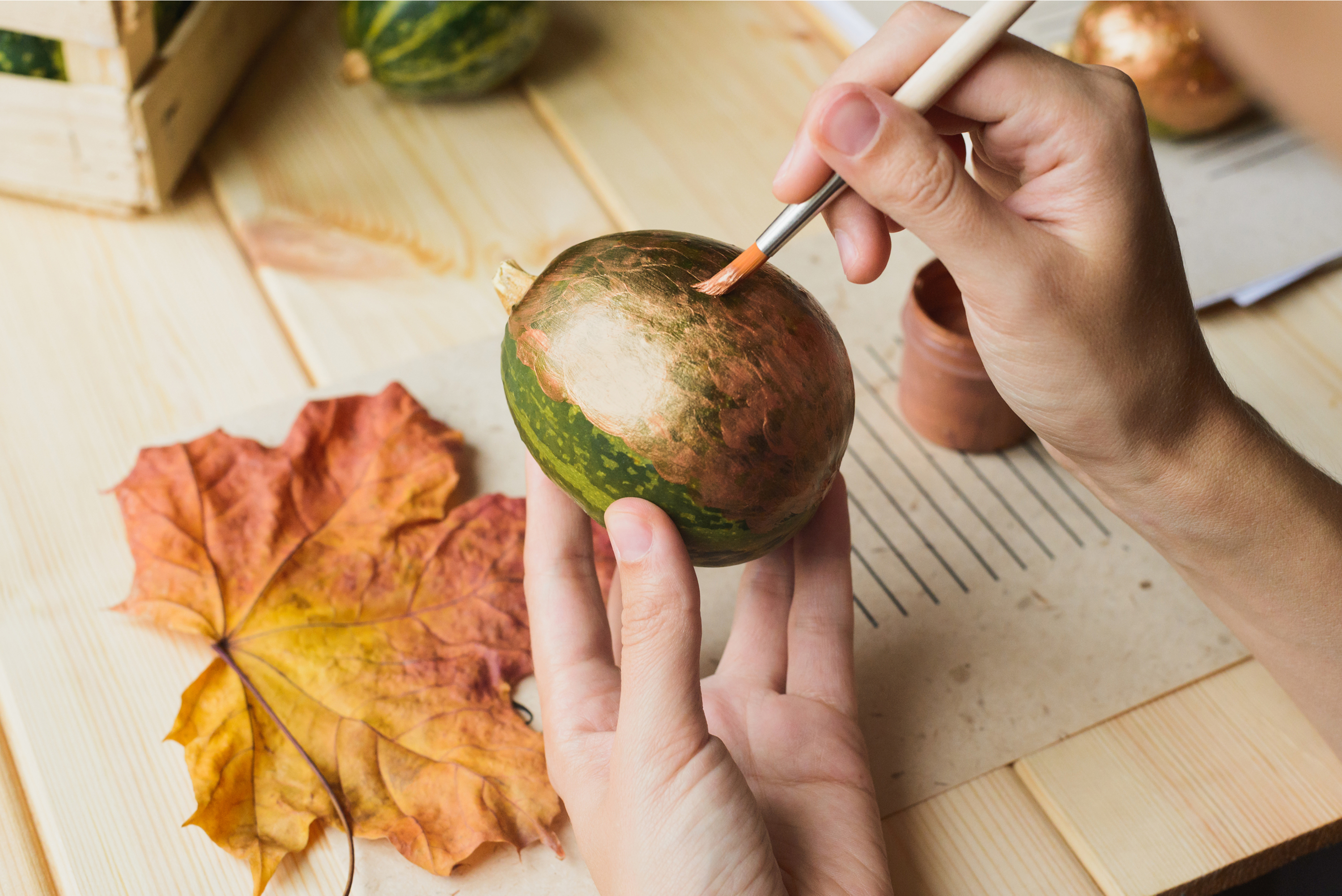 Fabric Pumpkins
This is one of my favorite DIY pumpkin crafts. Do you have fat quarters left over from a previous project? Why not make your own pumpkins like the ones below? To create, put a tuft of stuffing in the middle of your fat quarter. Bundle it up, creating a pumpkin shape, tying it off with a bit of twine or even a colorful piece of ribbon to create the stem. Trim off the excess fabric and top it off with a button or stick.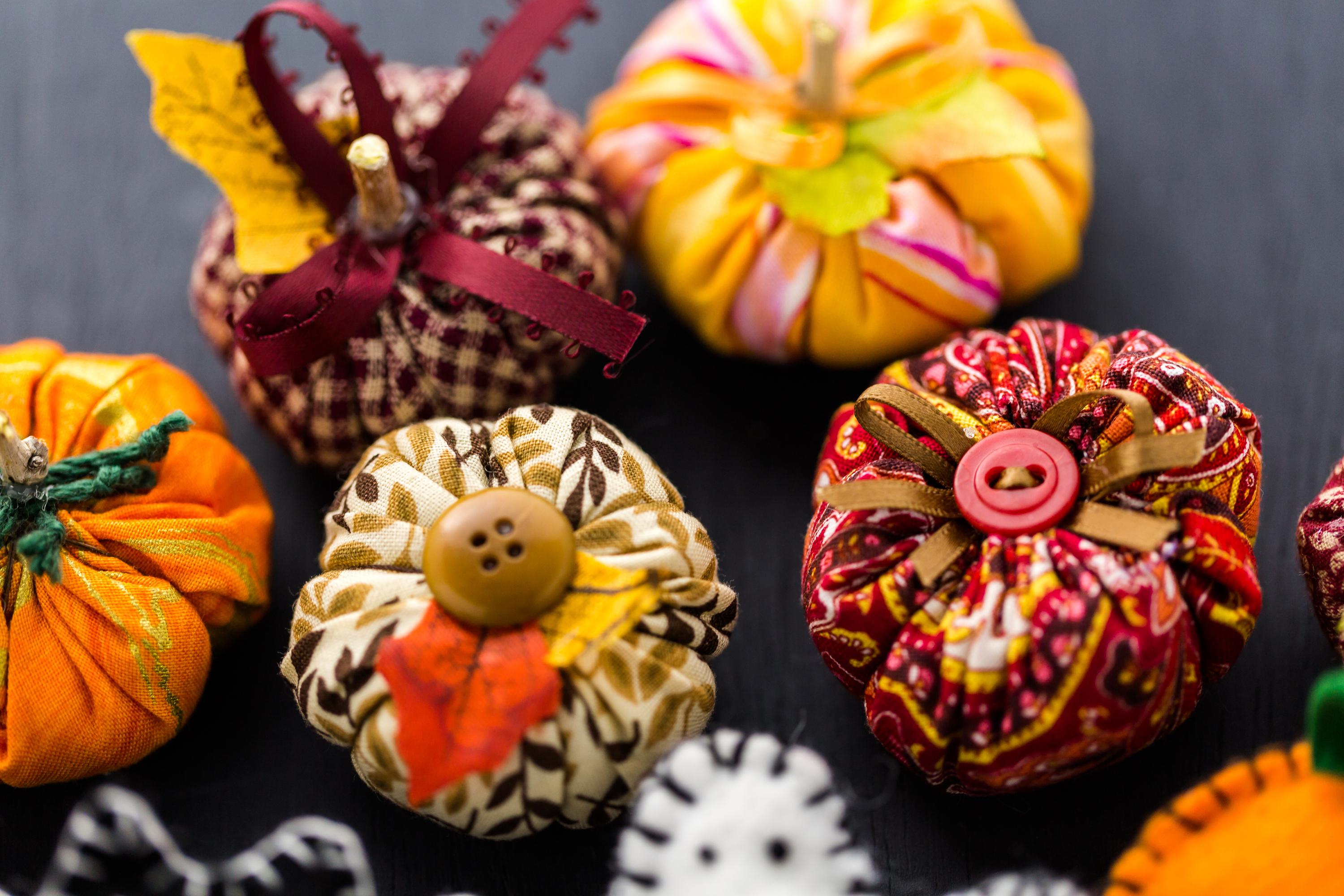 Pumpkin Craft For Kids
You can't go wrong with a classic construction paper pumpkin craft for kids! Simply give your kiddos sheets of orange construction paper and let them cut it out into a circular shape. Next, all that's left is to provide them with washable markers for the face of their pumpkins.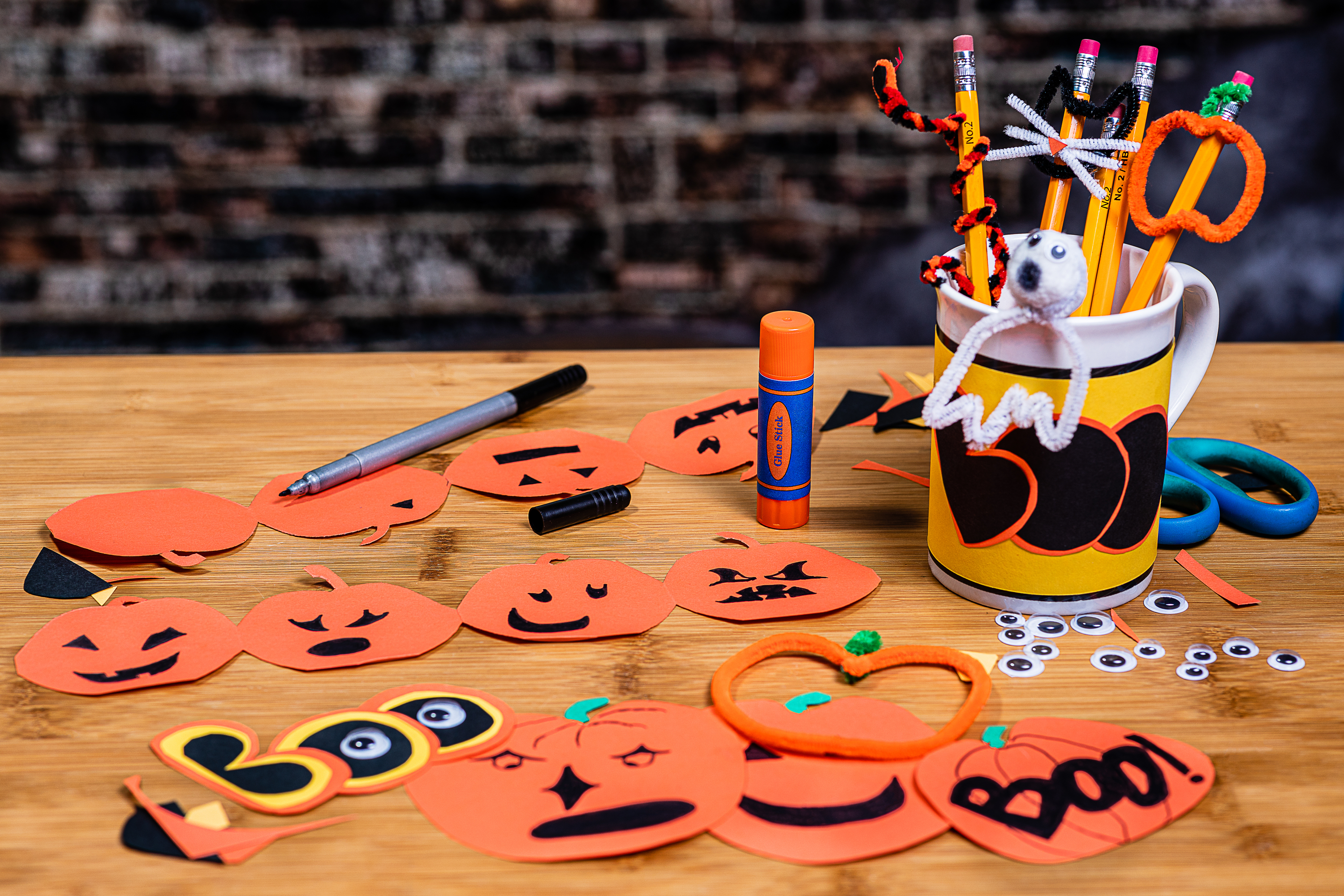 Pumpkin Vase
Welcome in the new season with a beautiful pumpkin vase! To create, empty out a pumpkin in the same way that you would if you were carving out a jack-o-lantern. After you have emptied the inside, fill it with your favorite fall foliage and enjoy for a few days. I love how this looks as the centerpiece.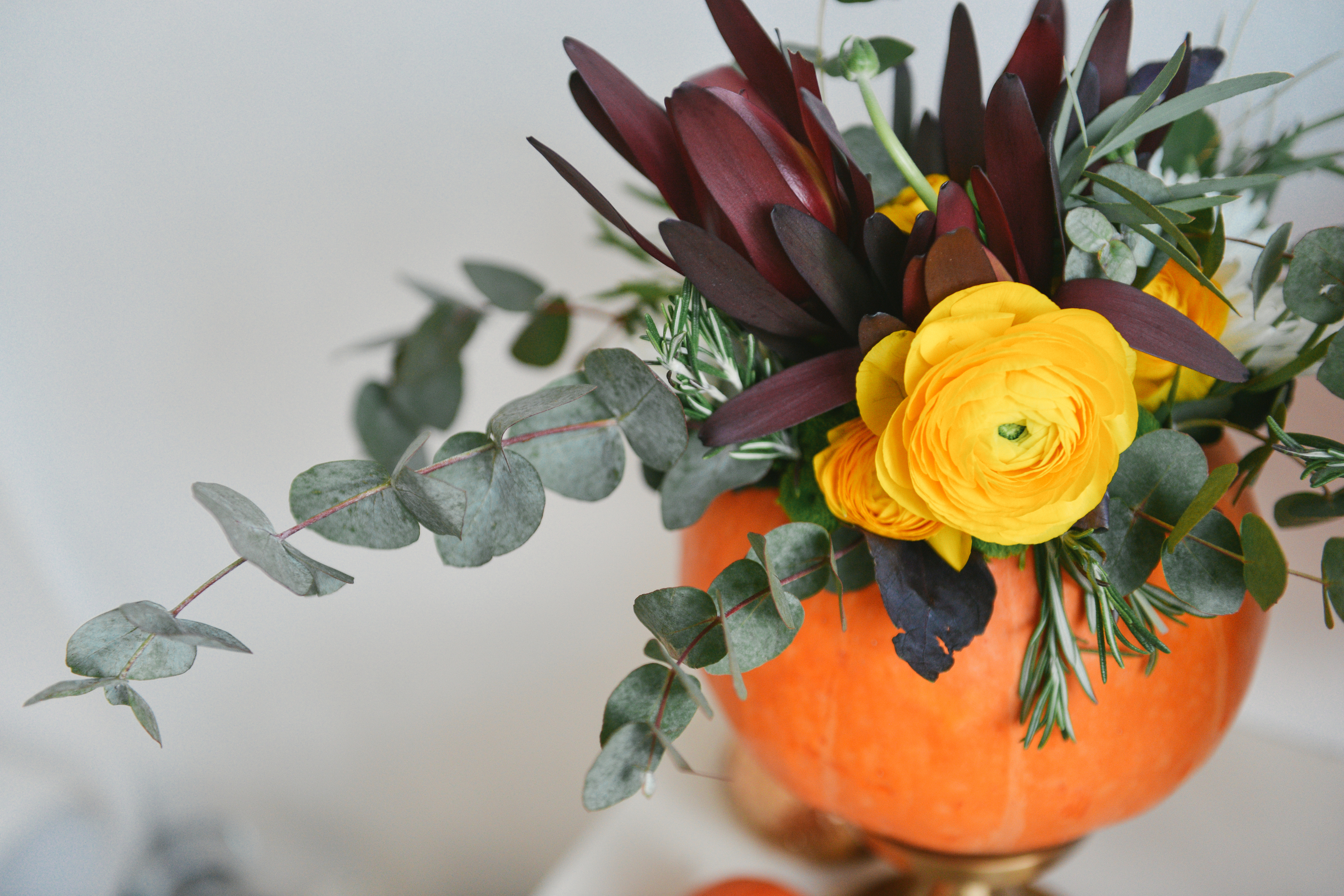 Hand Drawn Pumpkins
I love this artsy project for Fall! All you'll need is watercolors and sketch paper. Next, just encourage your kiddos to paint their own pumpkins on a vine! It's so fun to see what they whip up, you could even get involved in the action, too! And if you end up loving your creations, frame them and hang it up for the remainder of the season.