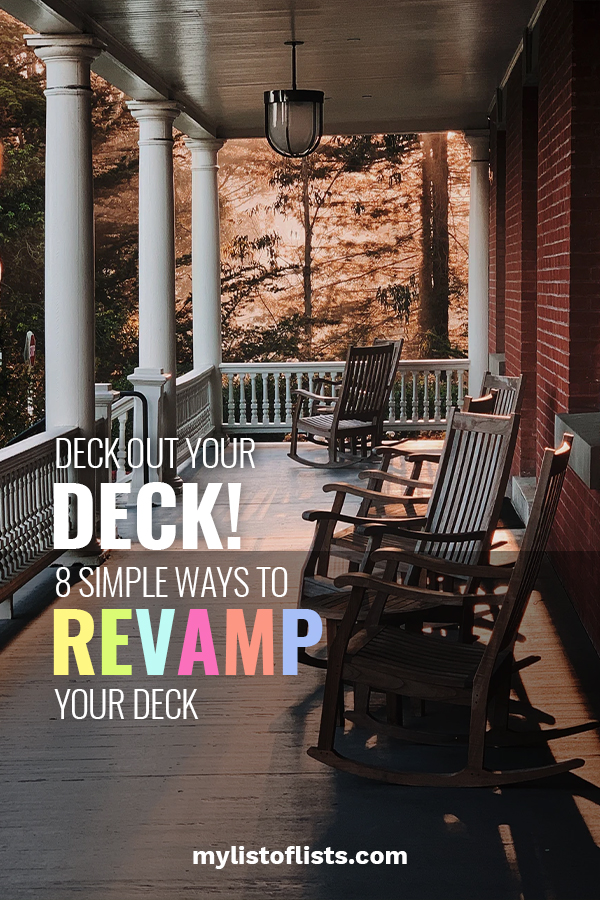 Summer is here! The days are warm (well, kind of! The weather is so moody here!) and the members of my family would rather be outside than in! Unfortunately, our deck has seen better days! We had a bit of a rough winter, and our deck definitely took a beating! These fast remodeling projects will completely revamp your deck, and get you excited to head to the backyard!
One of the first things that you may be tempted to change is your patio furniture! Before heading to the store to pick out a new set, do your research first! Compare and contrast furniture made from different materials, and how they react to certain weather events. Or, you could always DIY your own! Here's a great article with tons of ideas!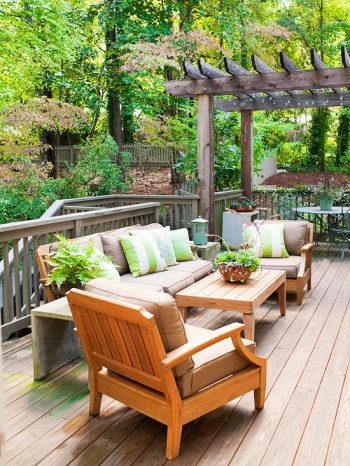 Using an existing pergola is a fantastic way to create shade where there originally wasn't any. Weave an old set of sheets in between the beams for a quick solution. Use outdoor fabric if you need something a bit more durable! Idea from Better Homes and Gardens.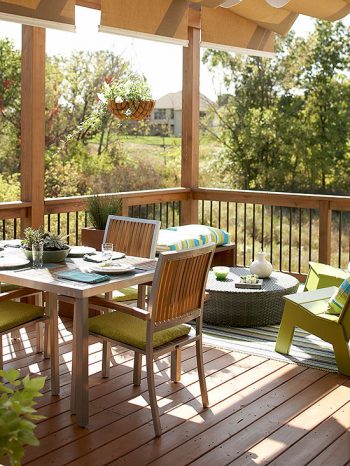 Every outdoor space needs somewhere you can just lay down and relax! Using materials similar to the ones your deck is built out of, build freestanding benches! Use this tutorial from Woo Home to create something similar for yourself!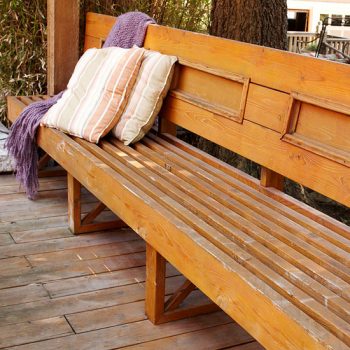 A great tip from Better Homes and Gardens is to "bring the outside in." Decorate with comfortable throw pillows, and rugs. This outdoor deck looks like the perfect place for entertaining!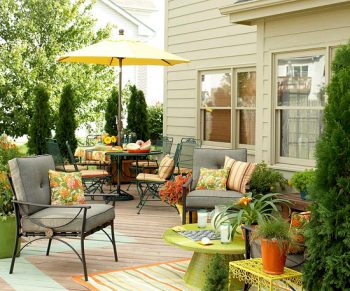 This isn't exactly a simple project, but it's one that can make a world of difference! If you have one, take a power washer to your deck and clean off anything unsightly! If you have time, adding a new coat of weather-proof stain will help keep things looking this great for a long time!
This definitely isn't a one-day DIY project, but don't let that stop you! Turn your backyard into an oasis by adding a hotub. Use plants and other greenery to make the space a little bit more private! From Better Homes and Gardens.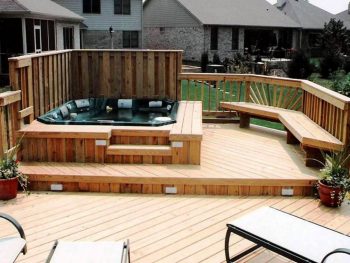 When is the last time you painted the railing around your deck? Add a coat of paint to your deck railings, and even experiment with the kind of railing used!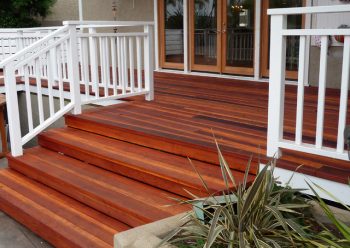 Any decorator will tell you how important lighting is in any space! It can be tricky to DIY lighting, especially in your backyard! Check out this article from Buzzfeed that gives you 26 outdoor lighting DIYs. This will definitely lighten up your deck!