Who would've have thought that such simple things could lead to such great craft projects? And the best part is, they're free! (I might feel the tiniest bit bad about taking them if I'm not actually buying paint, but I think I'll get over the guilt when I realize how cute my craft is! Am I a terrible person?)

1. Ombre Paint Chip Wreath
Create this fun wreath to match your holiday decor, or to go in any room of your house! Simple instructions on Style at Home.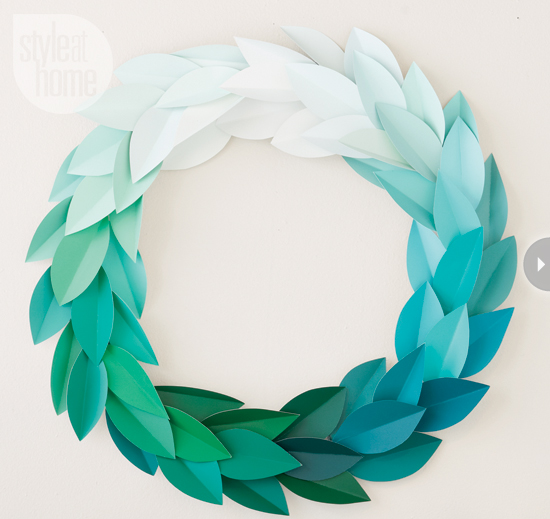 2. Circular Paint Chip Mobile
I love this colorful mobile! I found this one on Etsy. But you could easily be creative and make your own!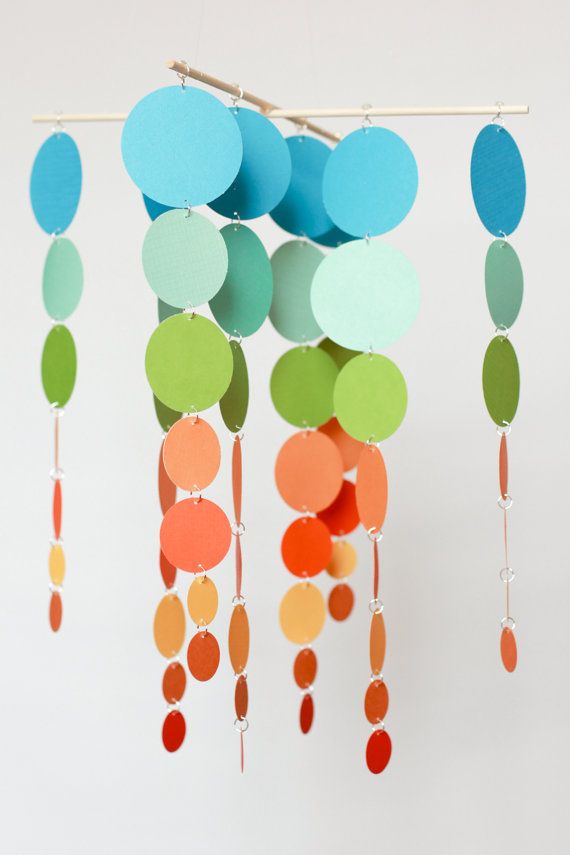 3. Geometric, Color-Fade Wall Art
This idea, that I found on the blog Pretty Life Anonymous, would look great in my guest room! Use different shades, and get your own unique look.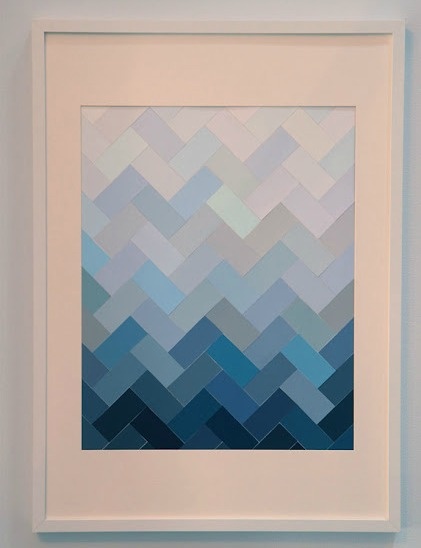 4. Stamped Paint Chip Bookmarks with Tassels on Top
No need to buy book marks any more, make your own! This cute idea from Little Lovlies.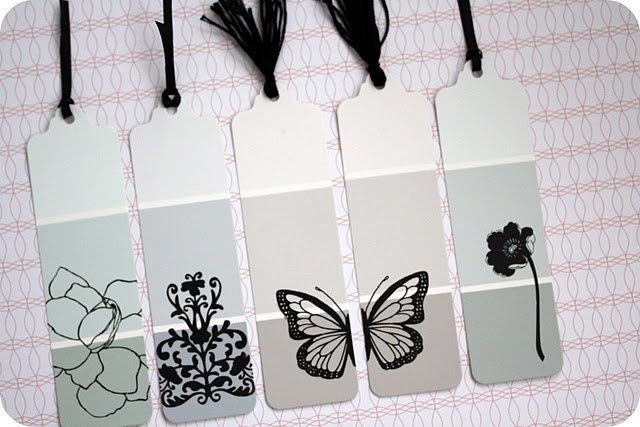 5. Paint-Chip-Covered Rainbow Wall
Buzzfeed is where I found this funky idea. It would definitely take some time, but this is a super awesome accent to a room.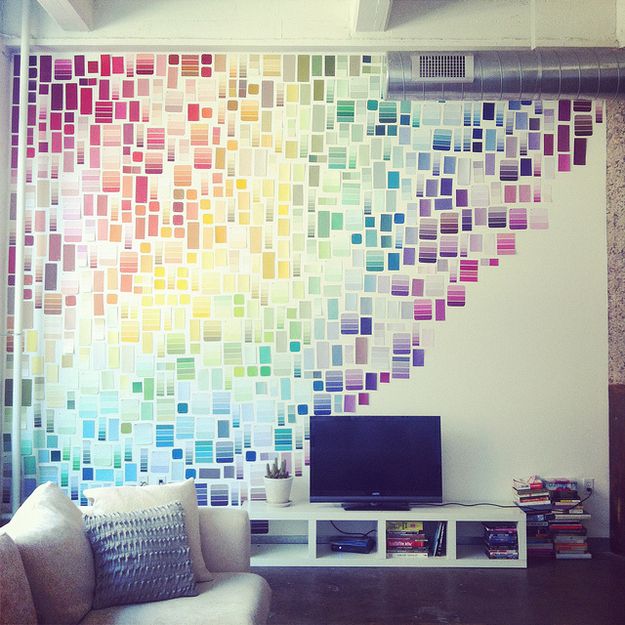 6. Dry-Erase Paint Chip Wall Calendar
I love that the paint chips make each day of the week a different color. Idea found here.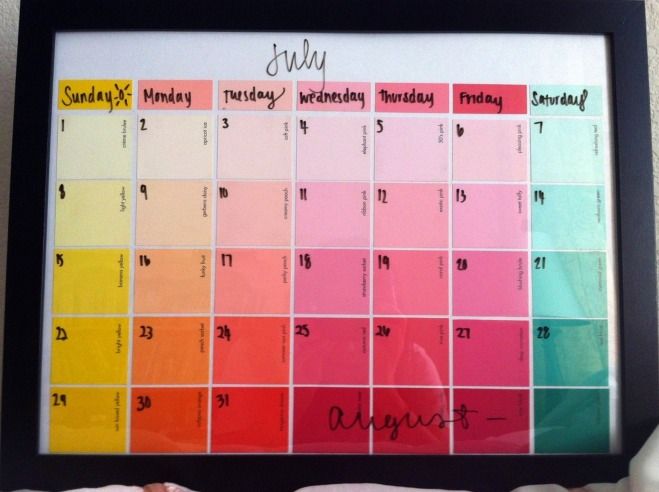 7. Paint Chip Party Bunting
You could alternate colors to match whatever party you are having! And they are easy to store and pull out for your next party. Better Homes and Gardens shared this fun idea.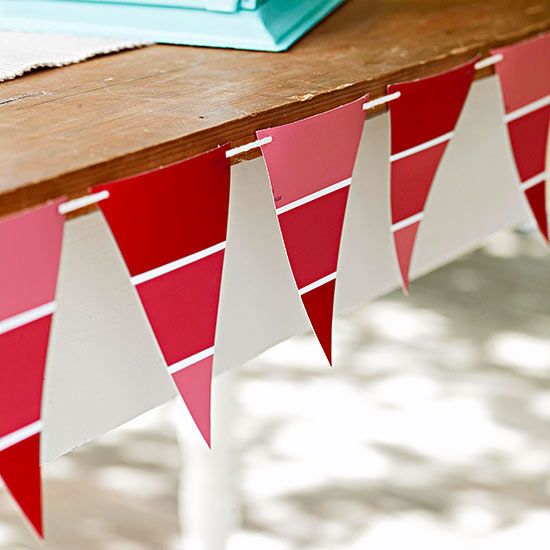 8. Ombre Paint Chip Earrings
Paint chip jewelery? I never would have guessed, but these paint chip earrings are seriously cute! I found this idea and the tutorial from Minted Strawberry.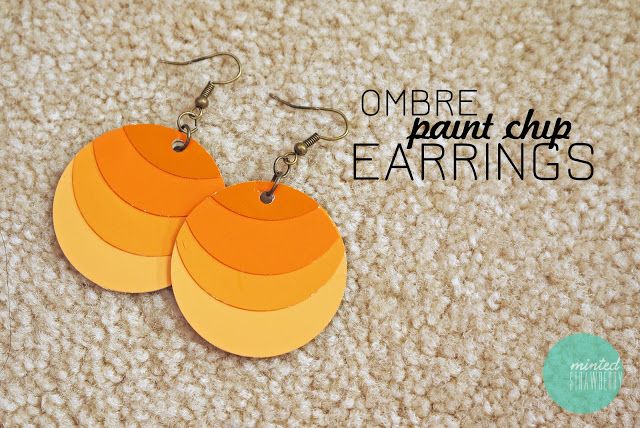 9. Rainbow Paint Chip Countdown Chain
Perfect way to make a colorful chain without having to cut all those strips! I found this idea on Pinterest, but couldn't find the original source.
10. Recipe Box Organizer
If you're like me then your recipe box is a mess! Get it organized with your extra paint chips! Tutorial on In My Own Style.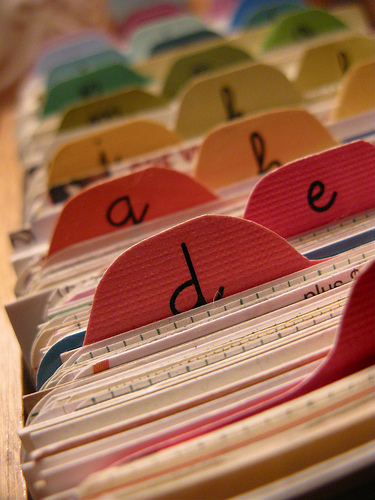 11. Coasters
Everyone will love these colorful paint chip coasters! Tutorial here.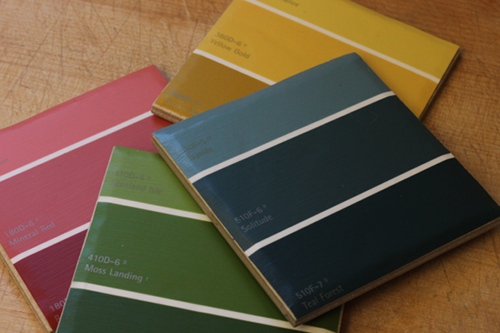 12. Gift Tags
Aren't these cute? Just make a bunch at one time and then throughout the year when you need to give a gift just grab a tag with the color that matches! Found on Popsugar.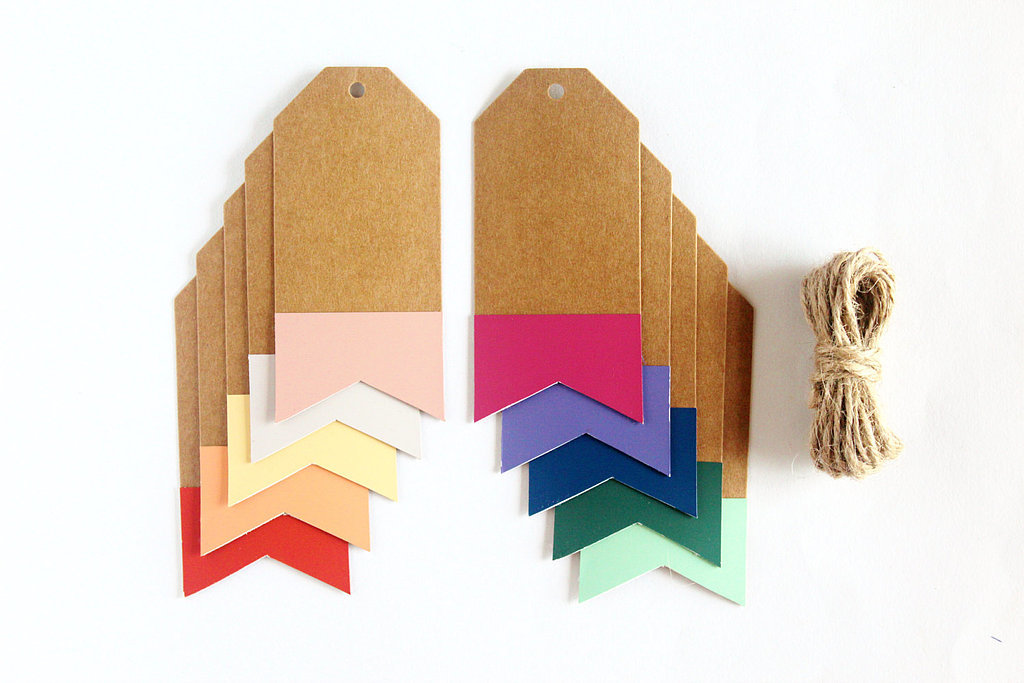 13. Journal Covers
I love these cute journals! I found them on Etsy, but they are no longer available to buy. As long as you have a way to bind them they would be simple to make!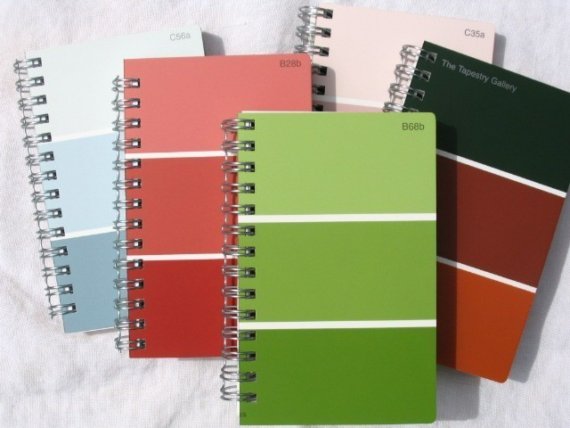 Don't you want to try some of these now?! Time to raid Lowe's or Home Depot! Just buy a candy bar or something on your way out so you don't feel as guilty 😉