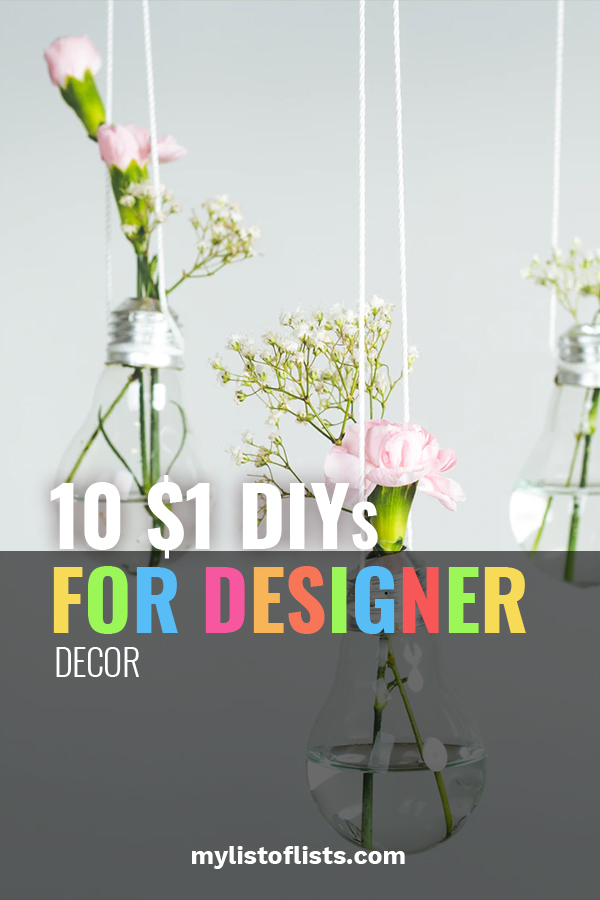 Looking for designer decor on a Dollar Store budget? Aren't we all? I'm DYING for ways to make my home look better without spending a ton of money. And if there's one thing better than the price, it's the lack of time that you'll need to make these for yourself.
Hot glue glass beads to the outside of a glass vase (found at the Dollar Store). You might want to pick up a pack of tea lights, or two. These beauties look even better lit up! From Hometalk.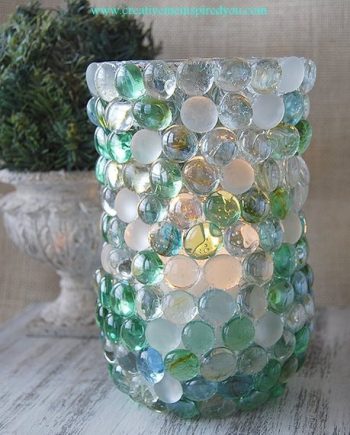 These metal bins definitely didn't look these cute before Chic California got her hands on them. Don't let an "ugly" Dollar Store find prevent you from turning it into something incredibly amazing.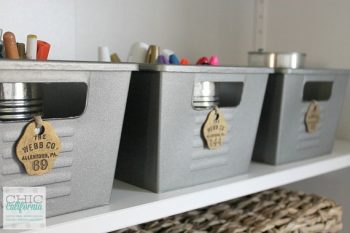 No dinner party is complete without a beautiful tablescape! I always love the idea of incorporating a tablescape into my holiday meals, but decorating one can get kind of expensive. That is…until I found this DIY tablescape project from French Country Cottage.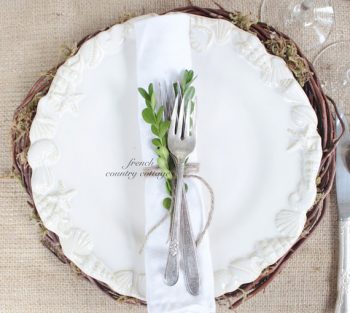 Decorate for Christmas on a dime with a winterberry tutorial from VinYetEtc. She used branches from her hard, and decorative craft balls from the Dollar Store.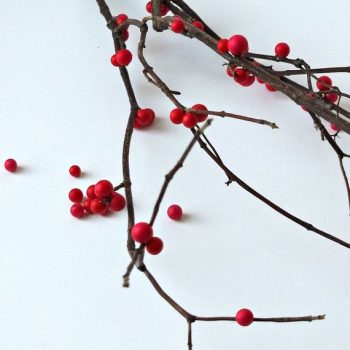 Make your bathroom look more like a spa with matching shampoo and conditioner bottles. You can purchase something similar from Anthropologie, or you can pick up glass bottles from the Dollar Store and try your hand at this DIY. Pssst…you will need a Cricut for the shapes! Tutorial from Keep Calm and Decorate.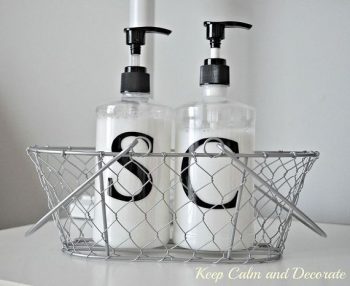 Attach Dollar Store mirrors together for a mosaic mirror piece that looks like it's been tiled! I love it! Again, this is a Pottery Barn knock-off and you'll be amazed at the savings! From Dollar Store Crafts.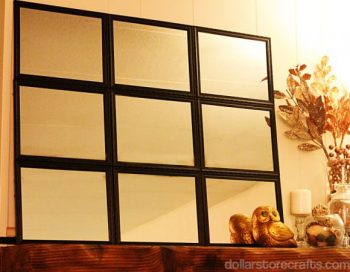 Use your favorite colors of Sharpie, and several mugs from the Dollar Store to create these marbled mugs for you or a friend. Don't forget the acrylic sealant! Babble has more.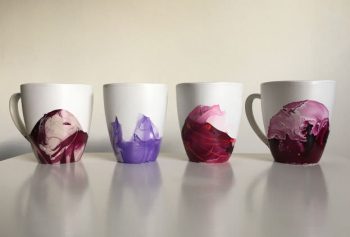 Upgrade a plain old Dollar Store vase with painters tape, and your favorite color of spray paint. Polished Habitat will also show you how to give your glasses an "etched" look, without actually etching them!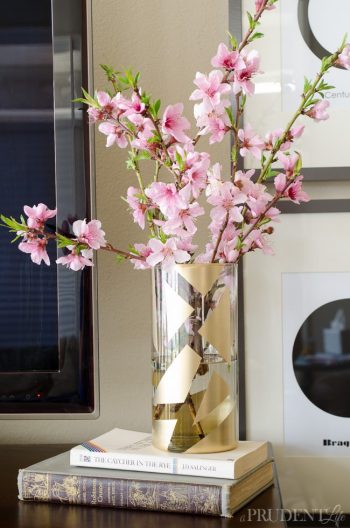 In another DIY fit for a spa, this floor mat from The Tattooed Mama. Use an outdoor rubber mat, silicone sealer, and river rocks. You can purchase river rocks, or you can send your kids on a hunt for some. Personally, I like the latter.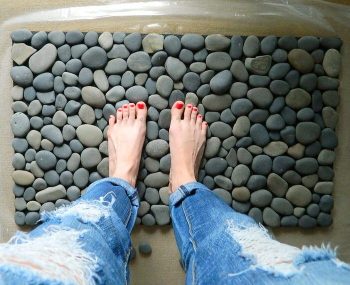 You can purchase one of these on Etsy, but it's definitely more cost-effective to make one for yourself! Find twine, alphabet stickers, and foam brushes at the Dollar Store. Head to Michaels for the rest! The Beauty Dojo has the full tutorial.