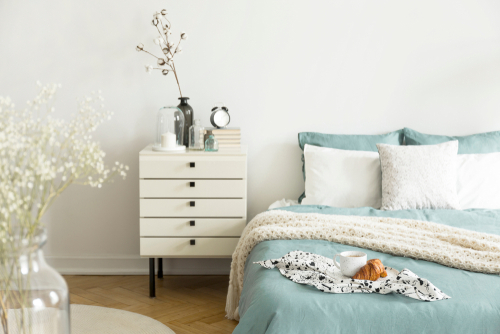 Sage: The New Rage in Subtle Neutrals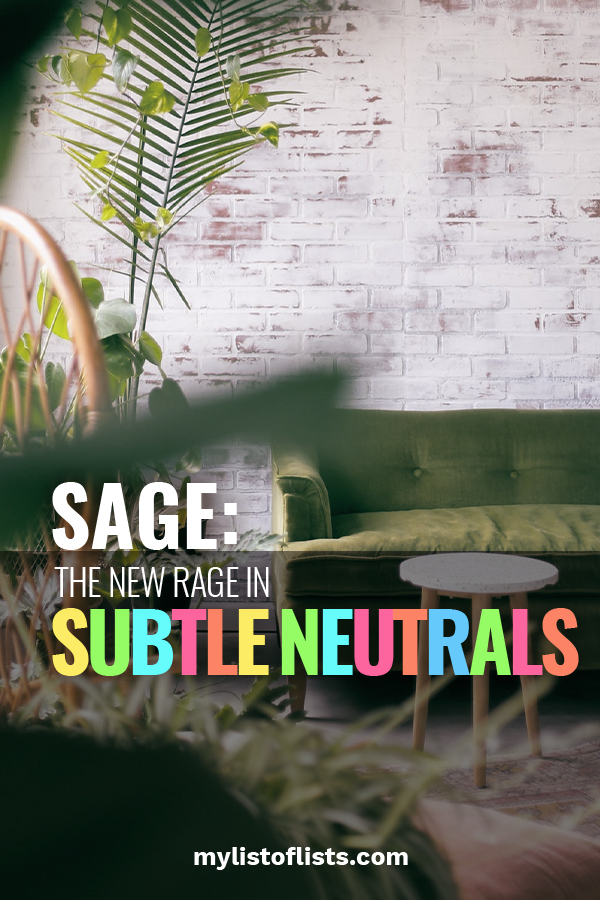 I'm always on the lookout for a new home decor color scheme! Over the last few years, I've changed the color scheme of my home almost as much as the seasons change! My next project is giving my spare bedroom a dose of much-needed TLC, it's been years since anything in that bedroom was updated and I think it's time for something new. After a few weeks of hard contemplation (seriously, committing to a color scheme is rough!) I decided that a subtle sage color was just the thing that my dull guest bedroom needs. After all, subtle sage is all the rage in home decor this season, so why not run with it? Check out a few of my favorite subtle sage ideas that would look incredible in any home or guest bedroom.
Keep things simple with sage green accents scattered throughout a guest or master bedroom. Here, desert artwork paired with a sage green light and a subtle sage nightstand keep the room looking cozy without being overbearing.