Pom Pom from Craftaholics Anonymous
Cheer your family on with these fun pom poms. Go moms!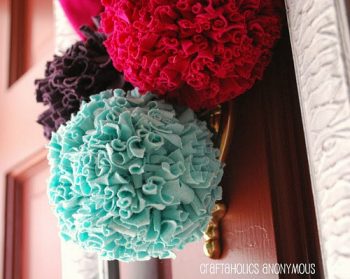 Every man cave could use a few old shirts turned pillows. These come complete with dad jokes and team logos.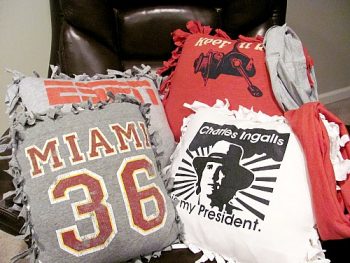 This one is fetching awesome.
T-shirt Yarn from Craft Passion
This project is definitely "t-shirtception."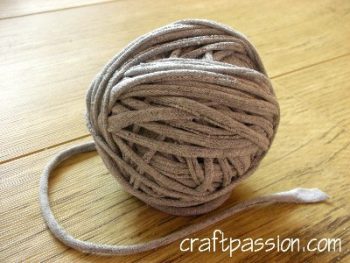 Braided Neckline from Her New Leaf
A fresh take on your old threads.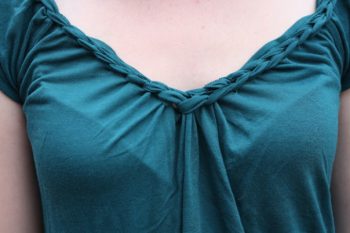 T-shirt Wreath from Blair and Steven
Summertime vibes are old t-shirts and worn jeans. Plain and simple.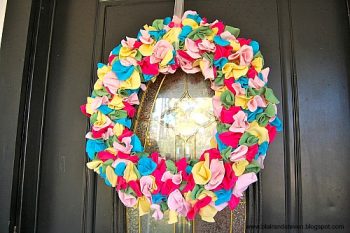 Beach Bracelet
This bracelet soaks up sun and rad-ness.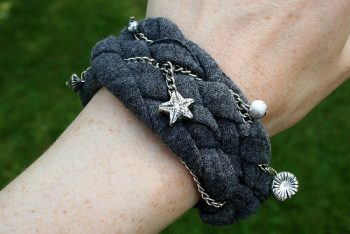 T-shirt Rug from Molly Kaystolz
Similar to blankets of the same texture, these are the coziest! This will feel exceptional on your feet!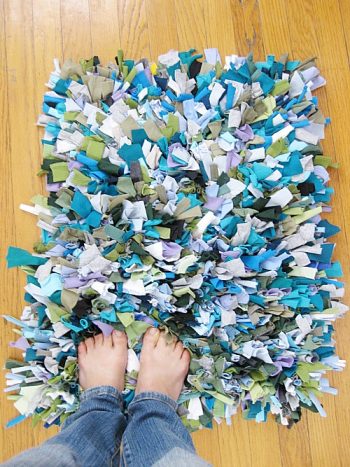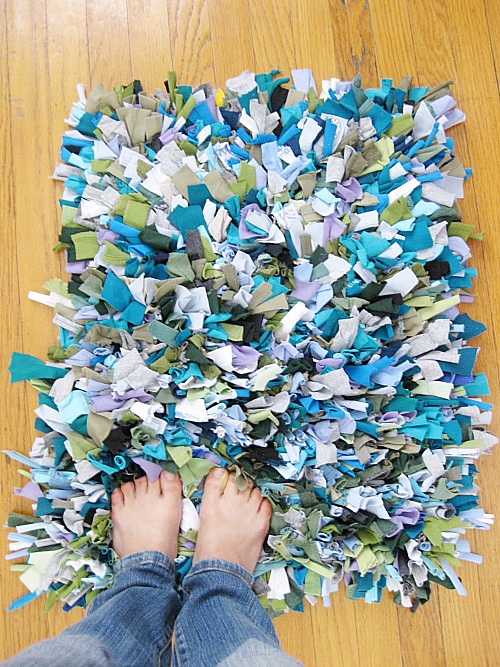 Ruffled Shirt from Thirty Handmade Days
A fun DIY for the little ones too!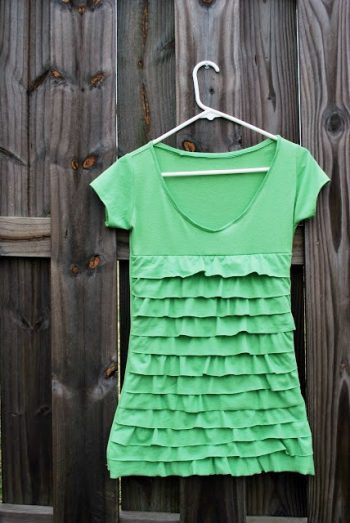 Who couldn't use an extra rug in the play room?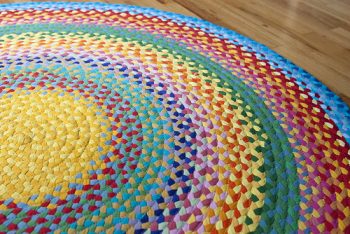 Scarf from Whole Living
Turn an old t-shirt into a scarf, or a necklace if you're going more for an outfit accent.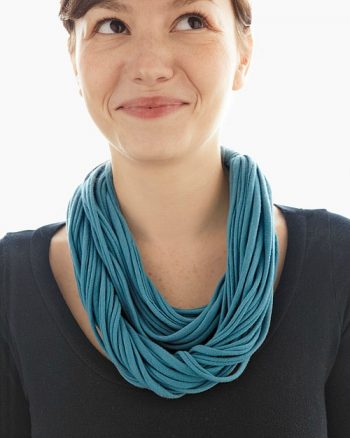 Wall Decoration from Crafts n Coffee
This is perfect for any artsy teen.