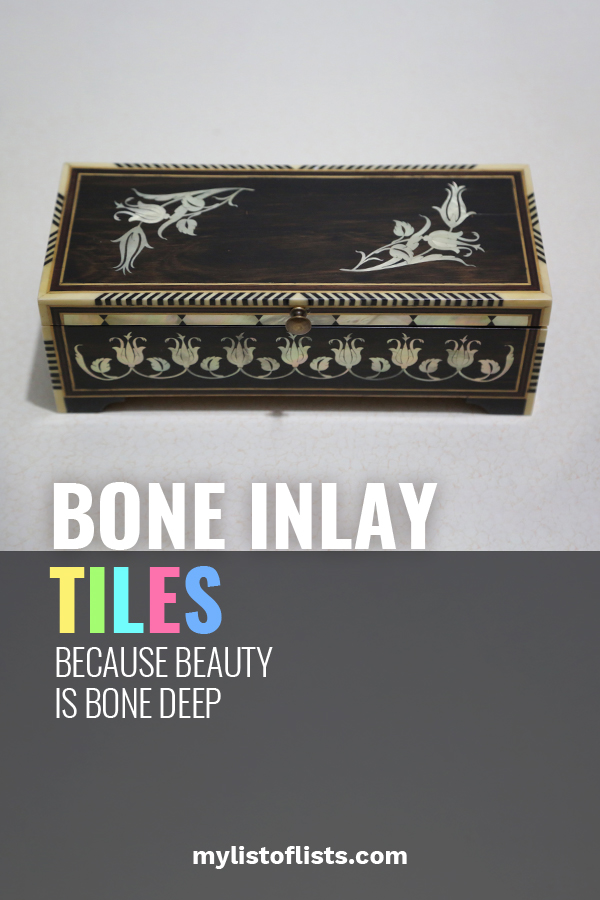 Not too long ago, my husband and I decided to start our own house-flipping business. It was an easy decision for us, as we both adore watching the changes that come with a little hard work and a whole lot of demolition! It's been absolutely incredible and rewarding to see a home brought back to life with a few easy updates. Today, my husband and I put the finishing touches on one of our homes to sell and we worked hard to put bone inlay tiles on the border of a mirror we used to decorate the house. The results turned out absolutely incredible! The project inspired me to use pieces of bone inlay tile decor throughout my own home whenever I could and I cannot wait to purchase (or make!) a few of these bone inlay decor ideas:
Handmade Bone Inlay Box
This bone inlay tiles box is the perfect thing to store your favorite jewelry pieces! Not only will your jewelry be stored safely (I used to just put my favorite necklaces on the dresser. They got knotted or lost so frequently!) but it looks beautiful stored, as well! Find this chic bone inlay tile box on Amazon for $149.00.