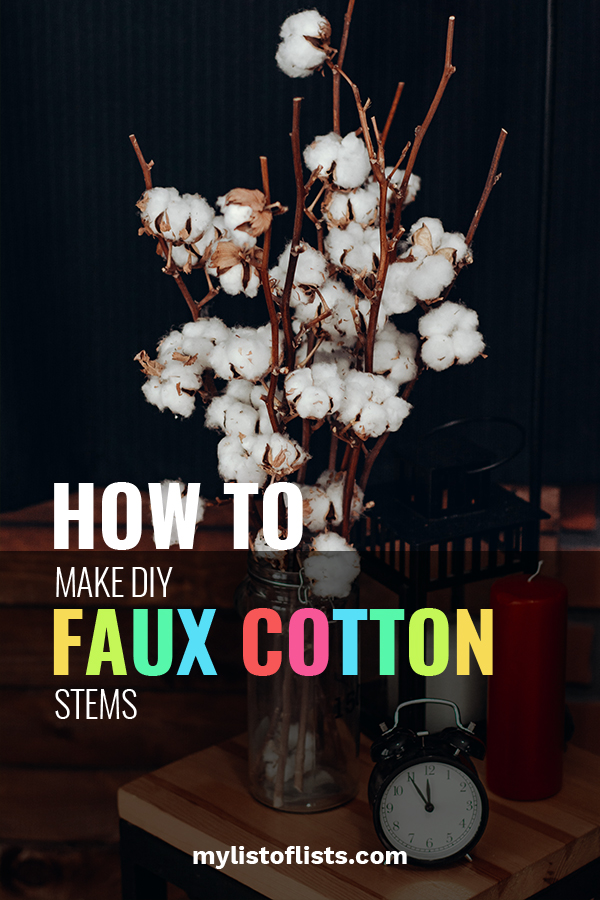 Alright, call me a little presumptuous, but I've already begun my fall decorating. I mean, it is August, after all! Time to look ahead to cooler months. I saw a great DIY for cotton stems in an old magazine, and I simply couldn't resist making them to fill my fall themed vases with.
Here's What You'll Need:
-Cottonballs
-One pinecone
-Beige face powder (including the makeup brush, don't toss that out!)
-Sticks (mine were collected from my garden outdoors!)
– Hot glue gun
– Garden shears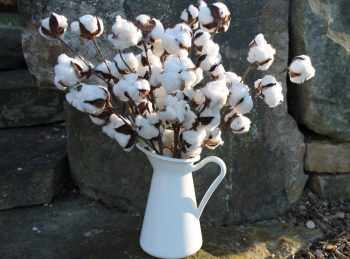 Before beginning your faux stem project, make sure that the number of cotton balls you have matches the number of sticks you have to work with. Each stick will need a cotton ball topper!
 Next, you will need to "fluff" up your cotton balls a bit. Use your hands to loosen them and give them more body. Make sure they still retain their "ball" shape.
After your cotton balls have been fluffed, coat them with a light dusting of makeup. Using the makeup brush of course! You can add as much as you would like, but just keep your overall "big picture" in mind! Cotton stems aren't exactly cotton stems if they're an unsightly beige color!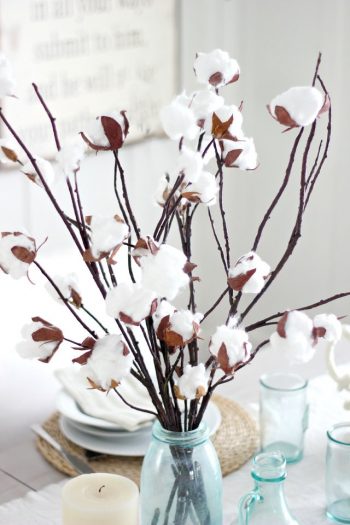 Use garden shears to cut the scales of a pinecone off. Each cotton stem will need three pinecone scales! Set these aside to be used later.
Add a dollop of hot glue to the end of your stick, and secure your loosened cotton balls to the end of the stick. Next, use hot glue to add three pinecone scales to the base of your cotton ball.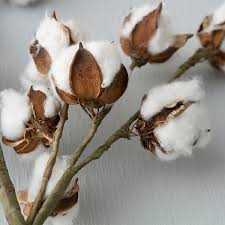 Now it's time to enjoy the fruits of your labor! Display your freshly-made DIY cotton stems in a tabletop vase. It's the perfect fall decoration!