It's here! It's here! Thanksgiving has passed and Christmas is here, at last! Though I love spending Thanksgiving with my family members, I can't help but look forward to all of the magic of Christmas. Like many other people, I can't wait to get my decorations up and tend to do so the day after the turkey has been served! Though my house has been completely spun in holiday magic by Black Friday's end, we prefer to put up our actual tree during the first week of December. Though they're more work (and certainly a little more dangerous!) my family has made it a point to indulge in a real Christmas tree over the last few years. The smell really is unbeatable and it's a blast to pick out a tree with my family. Though we failed miserably at first (we knew nothing about caring for the tree that first year!) we've learned a lot since then!  Follow these tips on how to pick a Christmas tree when you're at the tree lot to pick the best one around!
How To Pick A Christmas Tree
Measure Before You Head Out
Ah, one of the most important Christmas tree tips.Before you head to the lot, measure the height of your ceilings as well as the width of space you have available for the tree. You don't want a Clark Griswald-like scenario playing out when you untie the tree at home! Additionally, measure the size of your Christmas tree stand so you only have to trim the trunk once!
Pick Your Variety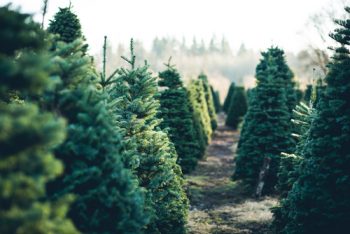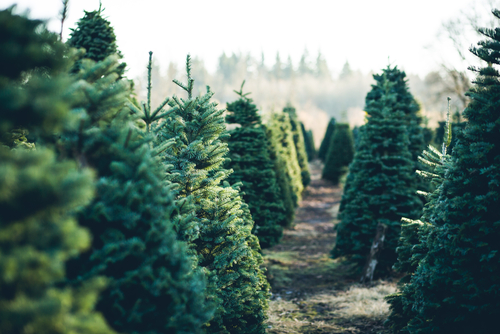 Another thing to consider before heading to the lot is the variety of Christmas tree you want. Tree varieties include Firs, Pines, or Spruce Trees.
Check The Trunk First
So, you've looked at your measurements and found your tree, right? Good! Before you take that beauty home with you, examine the bark. A healthy tree should have a slightly sticky bark. If it's dried out, your needles will be shortly after!
Are The Needles Secure?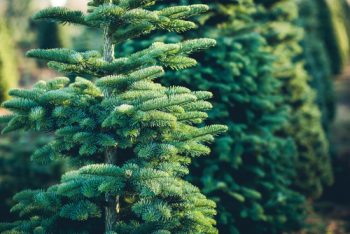 Now, snap the needles of the tree in your hands. Seriously! Healthy trees will have needles that will either bend or snap depending on variety. If the needles feel dried out, I recommend going for a different tree!
Look At The Coloring
Wait! There's just one more thing to keep in mind when picking your Christmas tree: the coloring. Take a good look at the coloring of the entire tree, fresh trees should be vibrantly rich and green. Lackluster coloring could be a sign of an aging tree.
Don't Forge The Shaker!
After you've combed the tree lot for the perfect Christmas tree and checked it's freshness, it's time head to head home! But, not before a final Christmas tree tip. Before you leave, ask a lot attendant to run your tree through this thing called a shaker! A shaker is this handy machine that will literally shake the dead pine needles from the tree so you don't drag them home. However, keep in mind that it's totally normal for needles to come off during this process!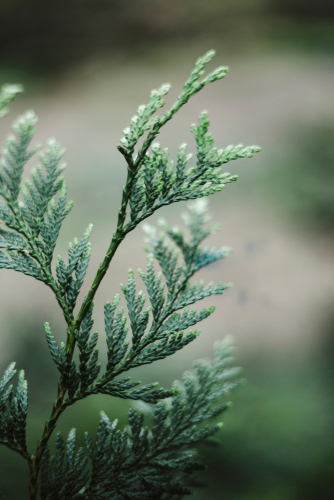 Cut It Correctly!
If you're headed straight home with your tree, ask the lot to cut an inch off the base of the trunk. This will opens the veins of the wood, allowing the tree to better absorb the water.
Keep The Dish Full
Speaking of water, make sure your Christmas tree dish is kept full at all times! For the first few days, your new Christmas tree will be sucking up massive amounts of water. It can be more than a gallon of water at a time! Monitor the water dish steadily over the first few days, and often after that. Top the water off as needed.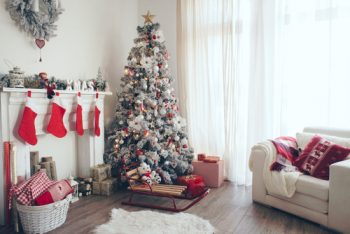 Now that you know how to pick a Christmas tree, your holiday season is sure to be full of magic! And if you find yourself in need of some gift inspiration for kids, check out my post on 12 gift ideas perfect for kids!