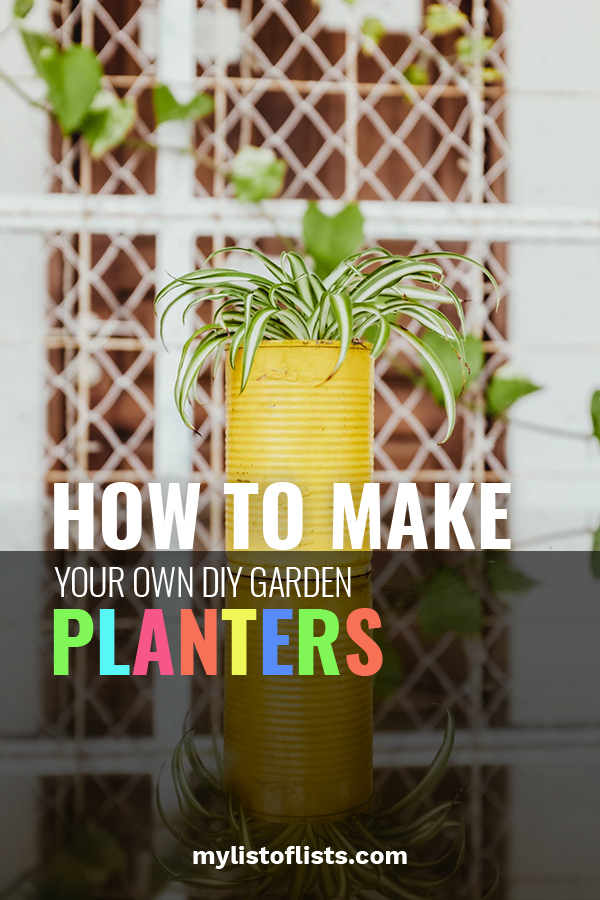 Lets learn how to make DIY garden planters! Why spend hundreds of dollars at your local nursery or Home Depot on garden planters when you can make your own (and customize them accordingly!) with inexpensive things you may already have lying around the house.  Try one of these DIY garden planters ideas. 
A little bit of gold spray paint goes a long way…believe me! Wash out the soup cans you used for yesterdays lunch, beat 'em up a bit, and coat them in a hearty layer of this stuff.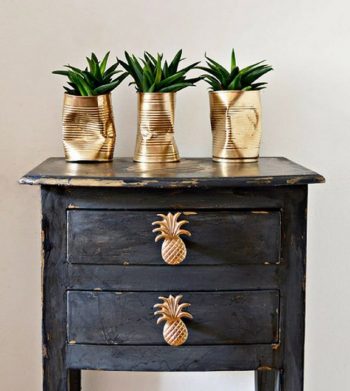 Although I am a firm believer in keeping books "intact" I realize that there's a time to repurpose if needed! Reuse a hardcover book for a colorful garden on any hard surface.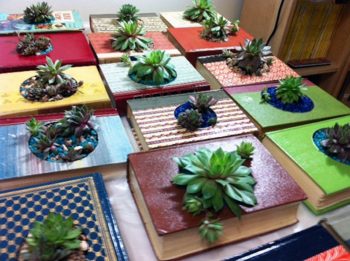 If the antique look is something you're after, try this wonderful aging technique! Create the aged look with a stone textured paint similar to this (Amazon) for this Pottery-Barn knock off. Use spray paint to fill in areas that you think need it.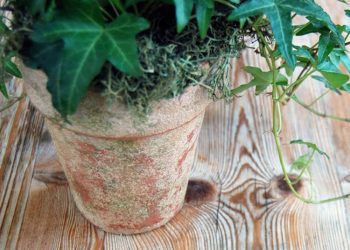 Use a heavy-duty coffee filter shaped mold to create these concrete planters, and this tutorial from Outdoor Theme! These are deep enough to grow bulbs of some sort. They're stunning!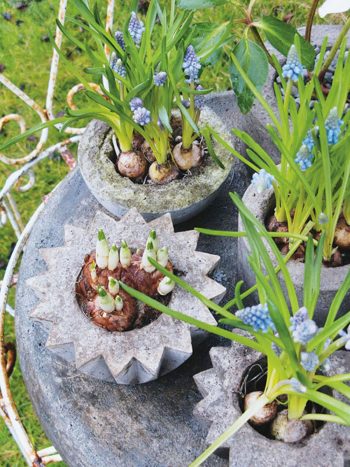 Do you love coastal home decor? So do I! These planters were created from sea urchins found on the beach. As always, make sure you check with your wildlife preservation laws before removing these from a beach! Buying them from Michaels or this Etsy shop is another option as well!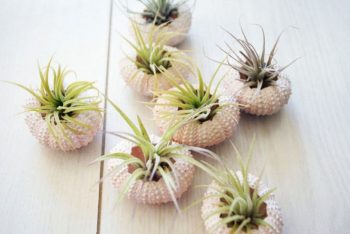 Inspired by a piece at Anthropologie, this blogger figured out how to use cut pieces of cork and wood as beads of texture on her DIY planters. Cover your creation in shades of black (for the insides) and white (for the outside).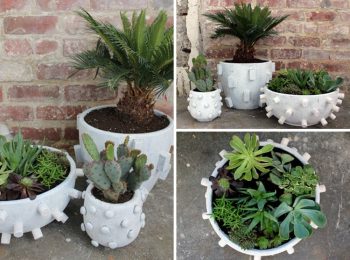 Spray paint ( this blogger used various shades of pink and yellow paint!) and water make for a beautiful DIY planters. You can even use your recycled K-cups to grow Easter grass with your kids!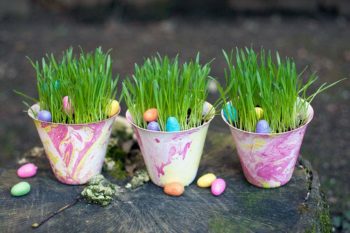 Dying to make one of these DIY planters ideas for yourself? Check out these easy DIY garden planters projects:
Gold Planter Projects from The Beauty Dojo
Book Planter from HGTV
Aged Pottery Barn Pots from Imparting Grace
Concrete Planters from Outdoor Theme
Sea Urchin Planter from Etsy
Anthropologie Inspired Planter from Design Sponge
Easter Grass Planter from Brit + Co