Dollar Store crafts are fun and well…cheap! Dollar store crafts are great, but the amount of money you save at the Dollar Store is definitely even better. Instead of picking up your craft supply basics at big box store, purchase them from Dollar Tree instead. You can save a fortune if you buy most of your craft supplies from the Dollar Store. Here's what I usually pick up:
Glass Jars
The Dollar Store is the perfect place to pick up any glass jars. Keep an eye out for mason jars, glass votives, or even a few candle holders. With the right kind of filler, you never know what kind of centerpiece you could make!
Basic Craft Supplies
Head to the Dollar Store for basic craft supplies like glitter paints, cotton balls, glue sticks, and more. The quality may not be EXACTLY the same as what you'd get at Michaels, but sometimes you really can't tell!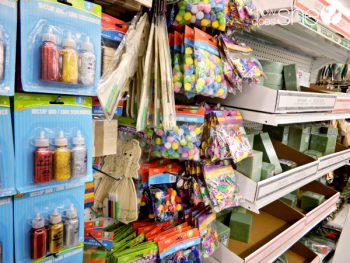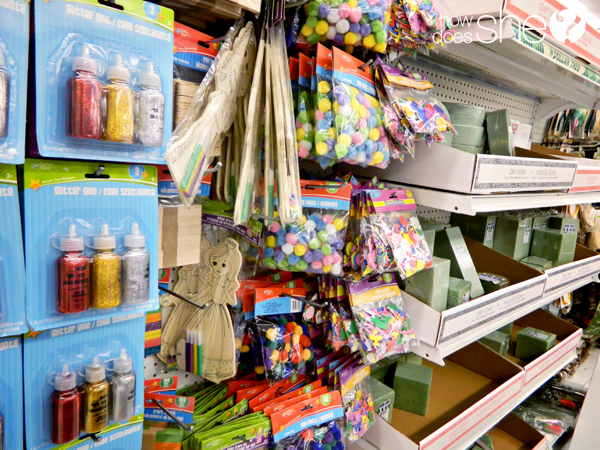 Storage Bins
Storage bins from target can get expensive (trust me, I know this first hand!). Instead of spending a fortune on name brand storage, pick up a few bins at the Dollar Store and get crafty! With fabric and some spray paint, no one will know where you cheap storage bin came from.
Fake Flowers
Again, the flowers may not be as high-quality and realistic as ones from Michaels or Hobby Lobby, but you can sometimes find really great things! Keep an eye out for realistic flowers, because they come cheap here!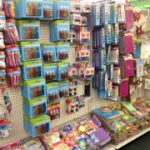 Glass Filler Beads
You know those glass filler beads that look great in vases? They come only (you guessed it…) a dollar here! This is what you can fill those glass jars with…
Puzzles
Puzzles are cheap and a great exercise for young (and older) minds! They aren't elaborate, but a puzzle from the dollar store is sure to make a summer road trip slightly more exciting!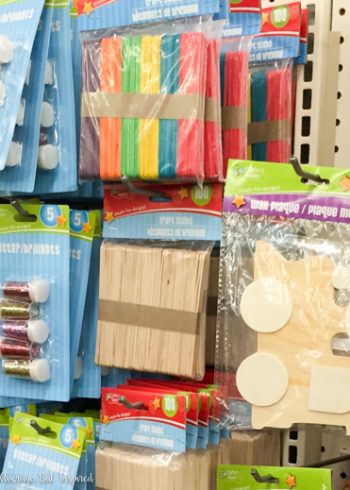 Faux Succulents
You guessed it! You can find fake flowers AND fake succulents at almost any dollar store. I use dollar store succulents for some of my DIY wreaths!
Poster Board
Stock up on these because you know there will be a time when somebody forgot about SOME school project.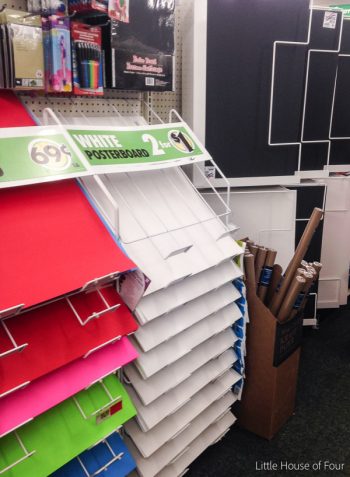 Baker's Twine
Find cheap bakers twine (and normal twine) in the craft section at your local dollar store. Although in this case, it's always cheaper to buy in bulk!
Picture Frames
Because why spend tons of money on Michael's custom framing?