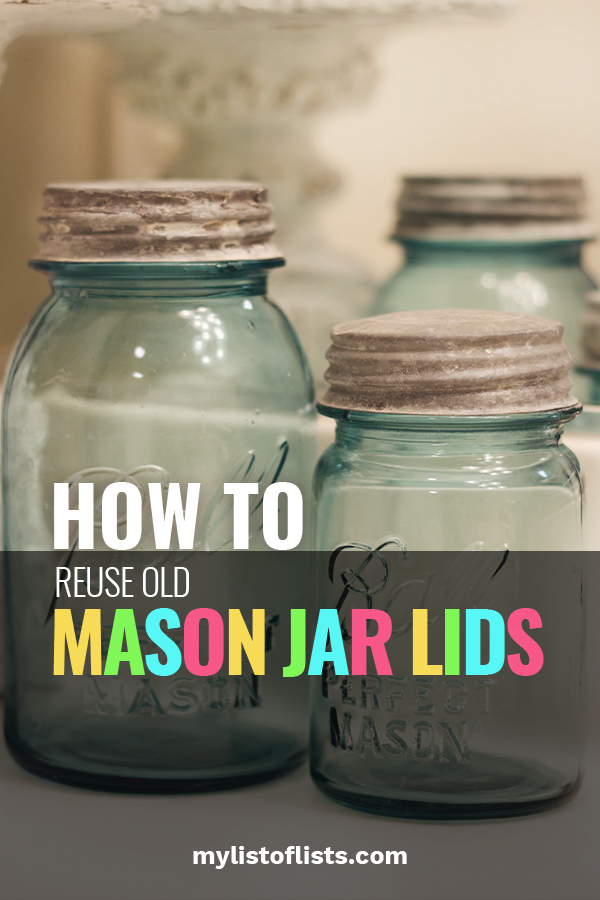 Like any avid crafter, I have my fair share of mason jars AND mason jar lids! I've found a lot of craft projects that use up the jar part of the equation, but you could say that I've had a little trouble thinking of ways to reuse my mason jar lids….I think a few of these may just do the trick!
I think the hit of ANY party would be these DIY cork coasters from Country Living. Use a cork sheet (these can be found on Amazon) and cut and measure the necessary size of cork sheet. Hot glue these sheets to the inside of a mason jar lid for an extra absorbent coaster!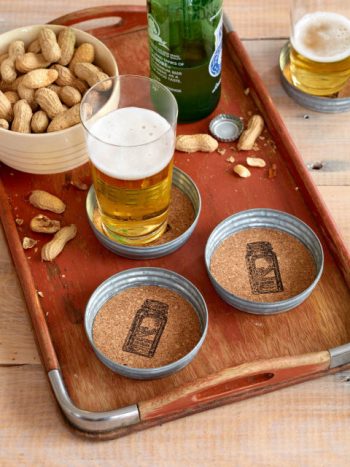 Outline the edges of your mason jar lids with your favorite pattered Washi Tape. Pick up a roll of ribbon to match, and tie the whole thing together for a funky Halloween wreath. I love holiday decor that is this simple! See how they did it at Tatertots and Jello.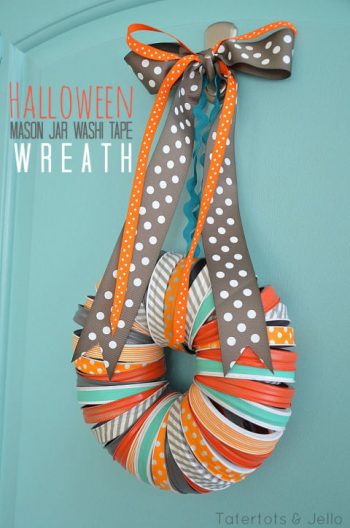 A simple stamp can make a Ball Mason Jar seal the perfect garden plant marker! The Prudent Gardener has this DIY (and tons of other plant marker) tutorials! With these, you'll never forget what you planted.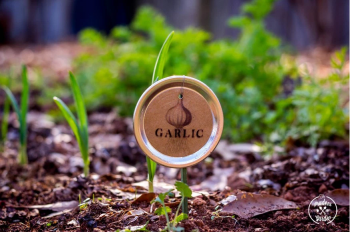 You may need a bit more time to create this mason jar lid craft, but the results are most certainly worth it! Pssst…you WILL need the mason jar lids that come in one piece only..the ring and the seal can't be in two pieces for this craft. It might be time to see what Grandma has stashed away…tutorial from All Sorts of Pretty.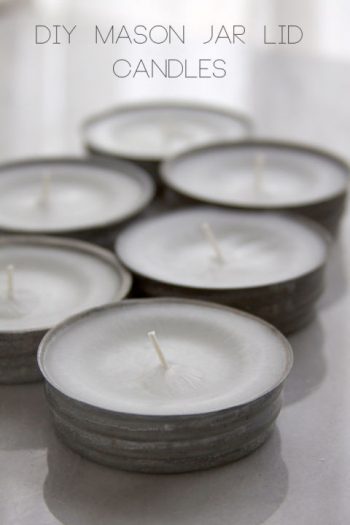 Forget crafts! What about COOKIES? You'll only need the mason jar rings for this cookie cutter project, and this tutorial from Pen + Paper flowers, of course! Use a smaller cookie cutter to separate the jam from the rest of the cookie!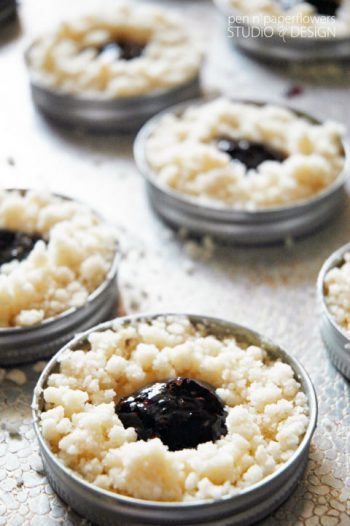 Every party needs a garland! And you can create this one using materials you already have! This garland pictured spells out a Valentines Day themed message, but you can easily alter it for any celebration of yours! You'll need peel and stick stamps from Michael's to make this for yourself; find my favorites here!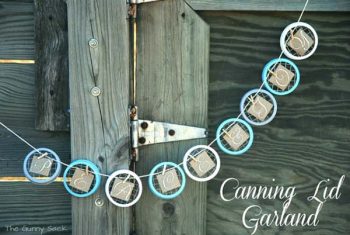 If you have a few items you'd like to save from a vacation, display them with these keepsake coasters from Mom It Forward. You'll need a clear sealer to finish off this project, find my favorite at Amazon!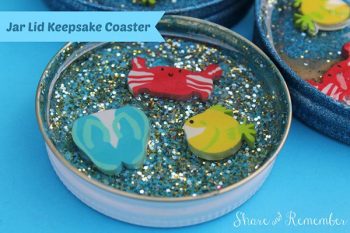 We can't forget the Christmas craft! With a few of your favorite fabric scraps, and a little Mod Podge, you can deck out your tree for virtually no money! Make sure that you save a few lengths of your favorite rope to tie these on a tree branch! Erin Spain has more.