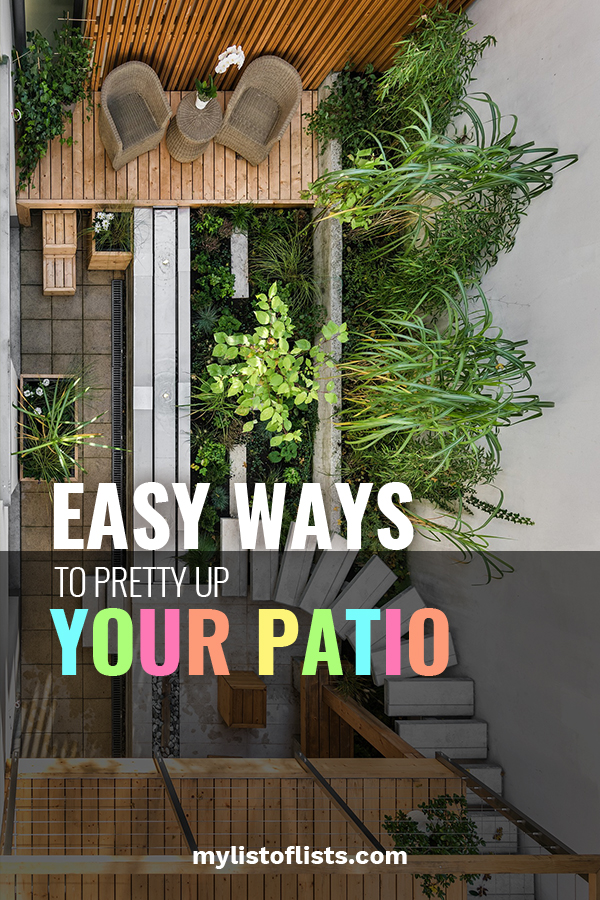 Pretty up your patio with these patio ideas on a budget! A boring patio can make even the most gorgeously landscaped yards look a little dull. If you are looking for a few easy ways to "pretty up your patio" check out a few of my favorite patio decorating ideas on a budget!
Upgrade a boring patio with materials that you (probably) already have laying around your yard. Style your cinder blocks so it becomes a functional couch. If you lay them out correctly, you won't even need cement of any kind. Use thrift store frames if you can find them!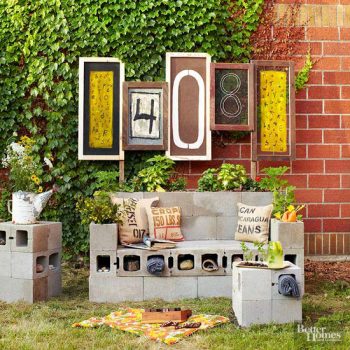 Remember when I said that furniture is a surefire way to make your patio look incredible? Try "throwing" in some throw pillows for more comfort, color, and style! Use contrasting colors when you can, take a look at how great that red centerpiece looks against the navy blue and turquoise background! Keep reading for easy patio decorating ideas!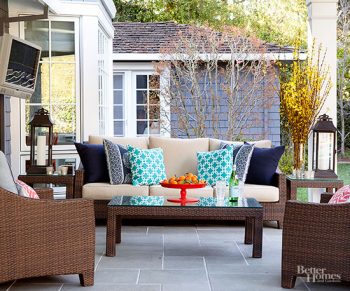 If you can, lay your own pavers with this fantastic tutorial from How to Build It. The river rocks are easy to walk on when barefoot (we all go barefoot here in the summer!) and they make your yard look incredible!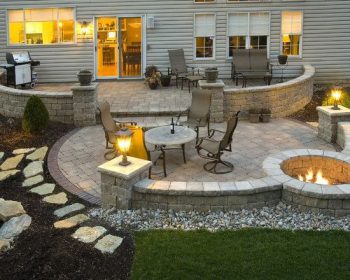 Liven up any boring patio space with square-cut hedges like the ones around these chairs. The green shade works well to divide up the space, while creating spaces that easily flow together.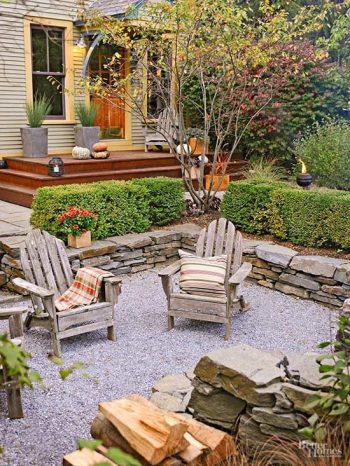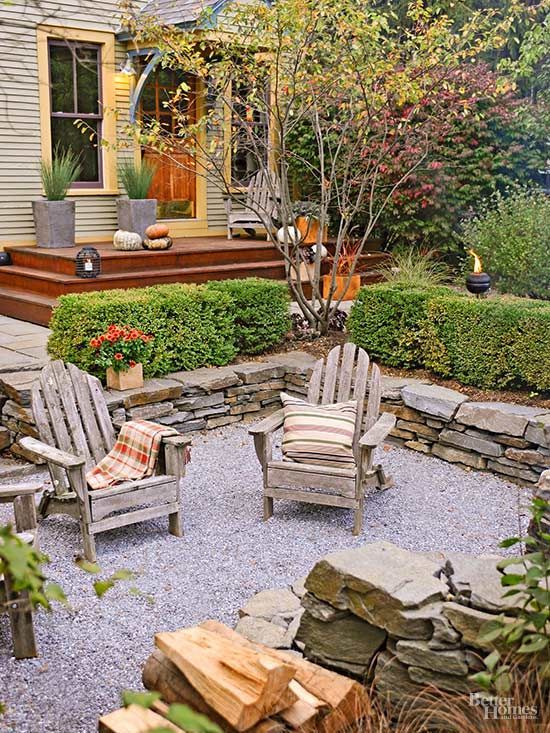 Fill the cracks between your pavers with grass seed, and wait for them to bloom during the Spring for a lush pop of color! This isn't technically a "patio" space. Instead, it's more of a courtyard, but the idea could be used where ever you think it would look and work the best!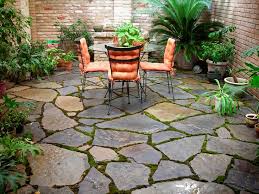 If you have a small patio space, consider outfitting it with lightweight and easily movable furniture pieces. I like these ones below (available for purchase here) because they can easily be moved inside come wintertime.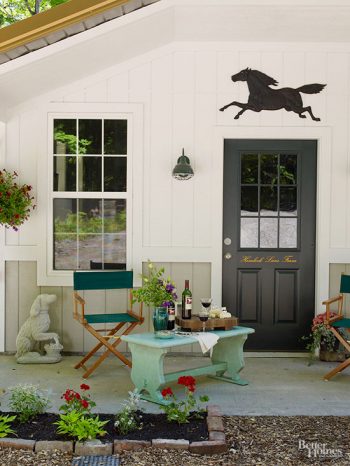 Any backyard patio becomes more relaxing with a shaded hammock. If you have the space, make yourself a DIY fire pit (this article has GREAT ideas!)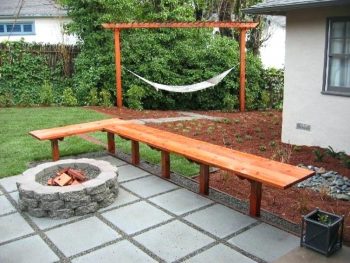 Add a small table and chairs to even the smallest of patios to keep it looking seriously great. Spend an afternoon hanging out in the sun, or tending to your flower garden. No matter what you decided to do, comfortable cushions and lush greenery look oh-so-inviting.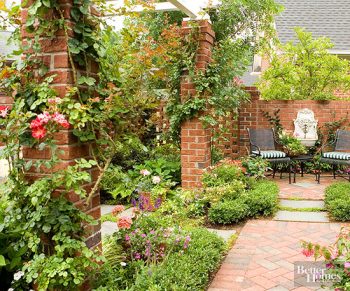 Here's where I found the featured patio ideas:
Patio Ideas #1, #2, #4, #6, #8  are from Better Homes and Gardens
Patio Idea #3 is from Homedit 
Patio Idea #5 from Google 
Patio Idea #7 from Inside Radius