Are you an avid thrift store shopper? I am too! I love scrounging around all of the clothing racks and piles of disregarded belongings. It's a great place to find vintage home decor pieces, designer clothing, and pretty much anything else! The thrift store is the perfect place to save a few bucks…and these hacks will help you save even MORE money.
Tip #1: Never shop on Saturday! Shop on Wednesday instead. Shopping in the middle of the week will ensure that you return home with top-notch finds that you didn't have to weave around people for!
Tip #2: You may feel kind of silly for asking this, but it pays off! The next time you find yourself at the register, ask an employee which day of the week the thrift store restocks. That way, you can plan you trip around when the new stuff will be in!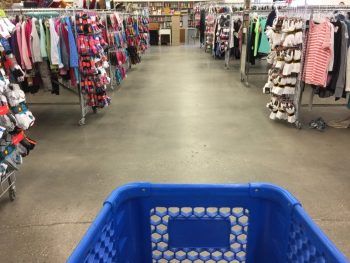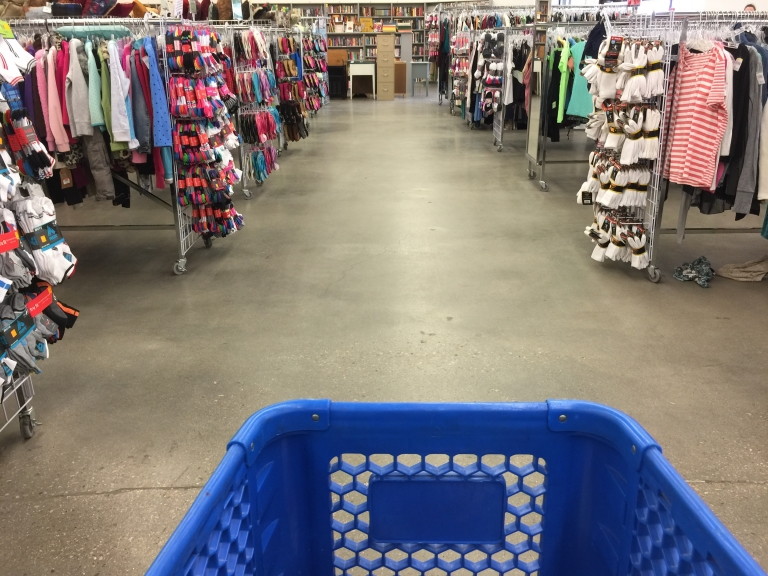 Tip #3: When shopping for clothing, it's always best to do so in the off season. Just like retail shopping, the best deals are found when the items aren't in a high demand. You'd be surprised at the quality of winter coats hiding in those shelves.
Tip #4: If you are looking for a specific thrift store item, look several times a week! Running through the aisles twice a week is sure to provide you with the best results!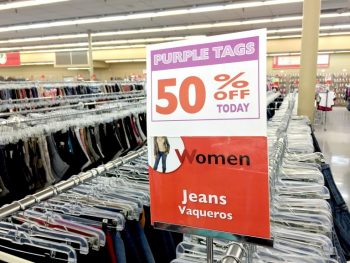 Tip #5: Instead of shopping in the wealthier areas of the city, opt for thrift stores in small towns. The thrift stores in the city are often picked over, and small towns often get massive inventory shipments from larger cities! Seriously!
Tip #6:  Shopping at Savers or Goodwill? Savers tends to mark down their items every Monday, and Goodwill every Sunday. Shop these days for even bigger discounts.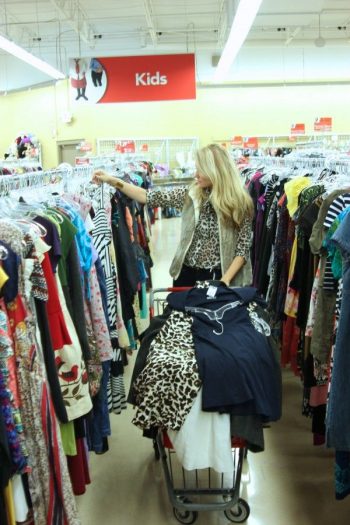 Tip #7: Buying an electronic? Make sure to test it before purchasing! Does it work well? Yes?  Throw it in the bag!
Tip #8: Seasonal coupons are a thing, and you should definitely keep your eye out for them. Around the holiday season or Mother's Day, Savers will often send out an ad for an even bigger discount.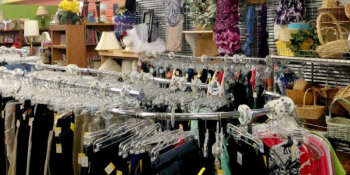 Tip #9: Kids grow out of clothes fast! Keep your wallet intact, and well, padded, by shopping for kids clothing at the thrift store. You can find clothing items for more than 85% percent off of retail price!
Tip #10: Shopping at Savers? Join their frequent shopper program. You'll save more money by accumulating points!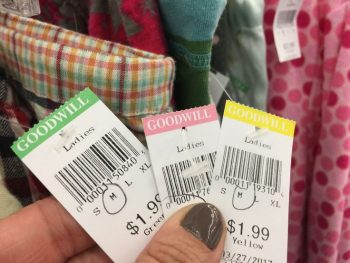 Now that you saved all of that money, here's what you can make with your purchases:
10 Ways to Revamp Your Flea Market Finds