Dads are notoriously hard to shop for, but they always love thoughtfully homemade gifts. I found some great ideas and tutorials to ensure that the dads in your life get exactly what they want this year for Father's Day. Make sure you get the kids involved–these crafts are fun and simple for the whole family. And you'll end up with gifts dads will love.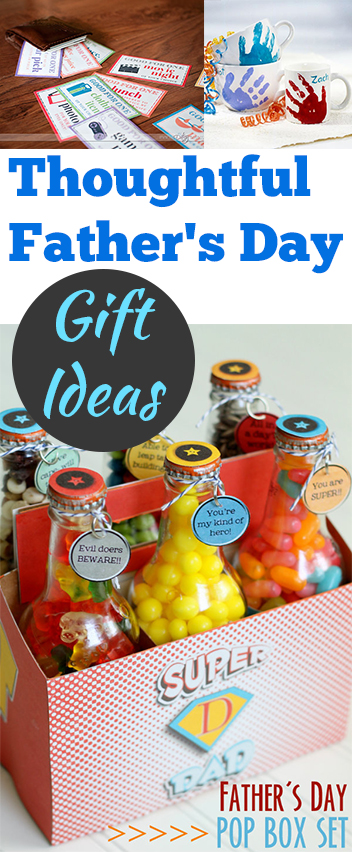 Loving this idea from Sub Culture Gift Shop. It's perfect for the Grill Master in your life!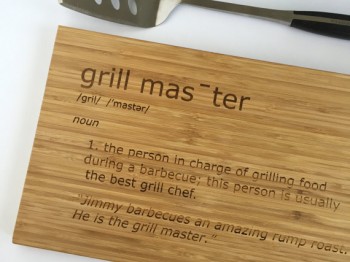 Celebrate dad with matching shirts for the entire family! Carla from Small & Friendly created the perfect iron-on that you can use to make t-shirts for the whole house. Make sure you take some pictures–the memory is just as important as the gift. It's a super easy craft and I'm betting your family will want to wear these shirts all the time!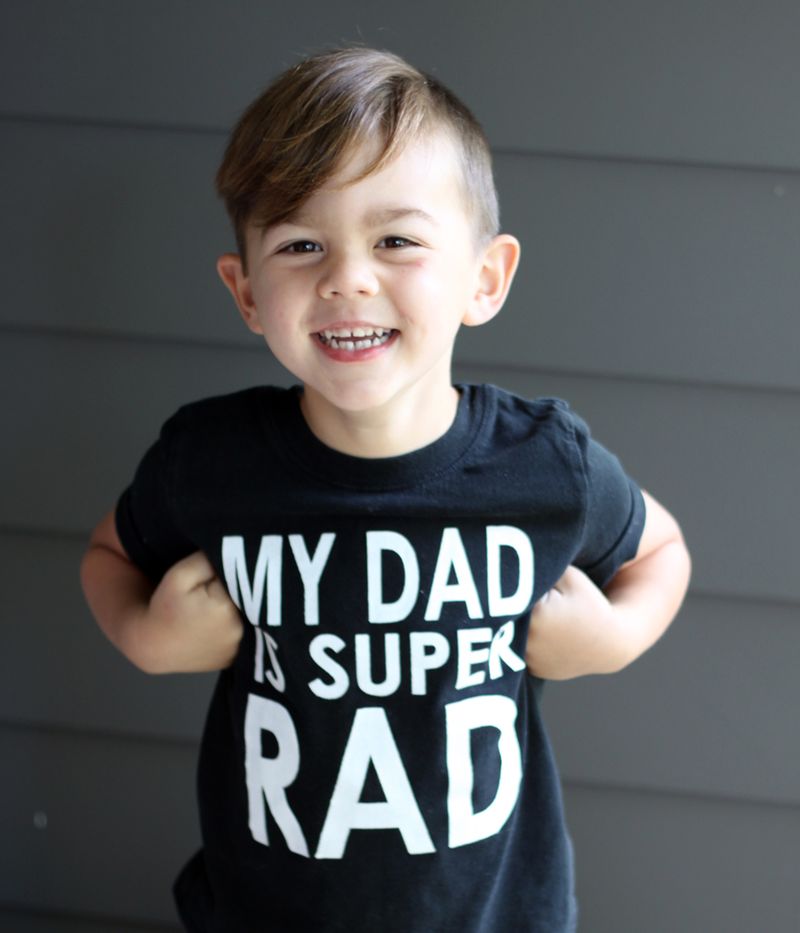 Lulu from Let Your Scribbles be . . . Enough has a great idea for a cute and clever Father's Day gift. She made a tackle box for dad that has yummy candy fish inside! If dad loves fishing, but he loves candy more, this is the perfect gift. I promise that your kids are going to want to help out with this craft–just make sure they don't eat all the candy!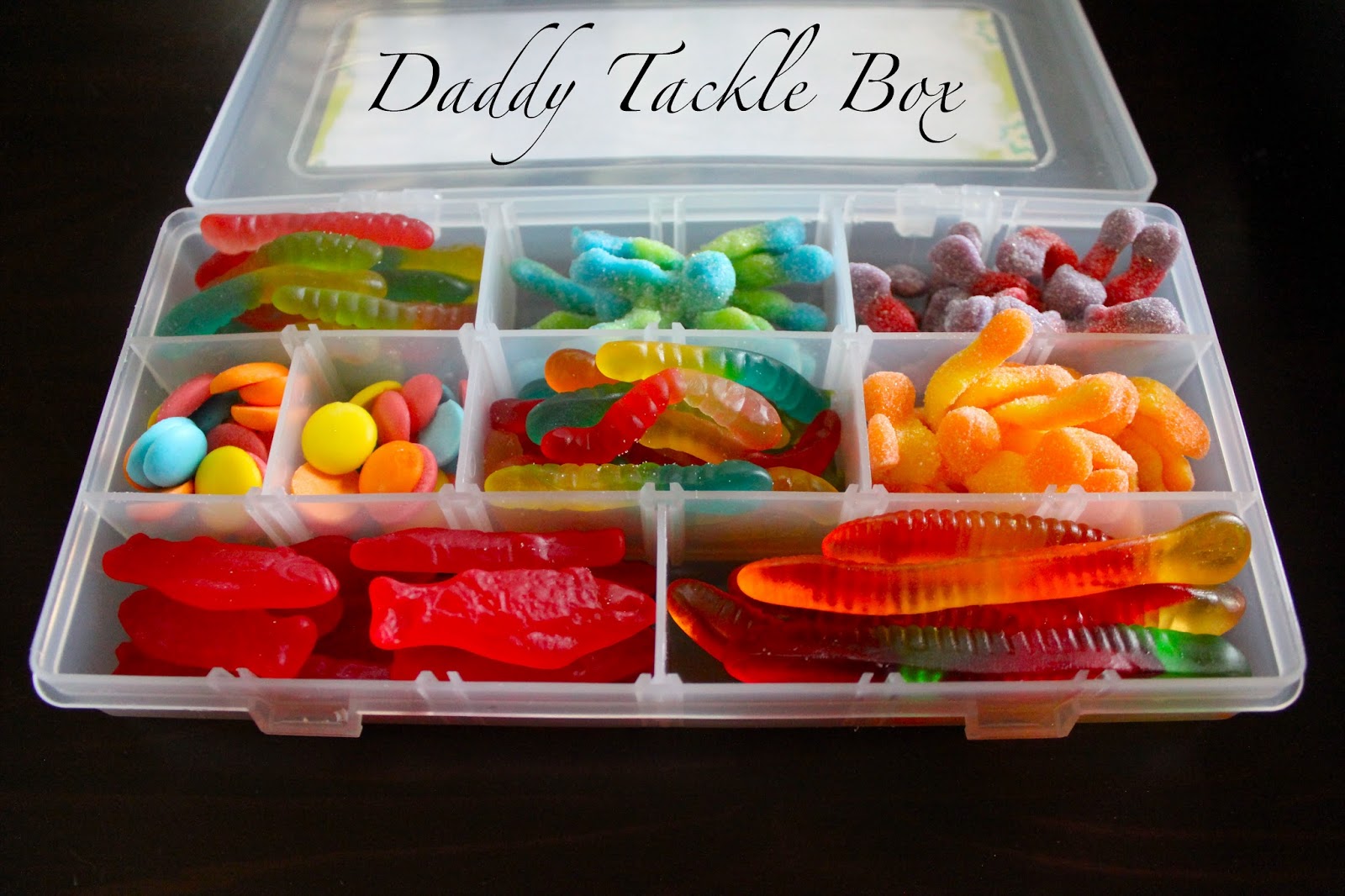 The Dating Divas made these darling coupons to include in a wallet for dad. Have your kids help you brainstorm services and activities dad will love. They may want to design and color the coupons themselves. This is an inexpensive yet thoughtful way to show love and appreciation for dad.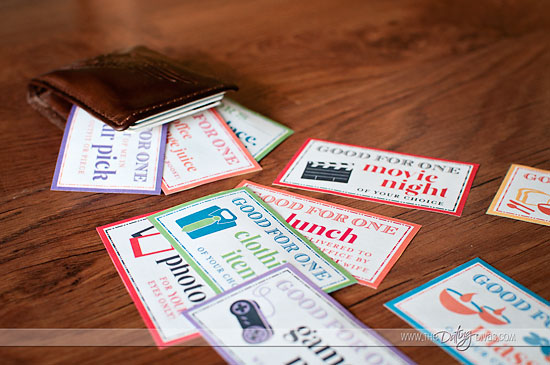 This cute tutorial for making hand-printed mugs comes from Better Homes & Gardens. Your kids will love making these almost as much as dad loves receiving them! This is a great way to preserve tiny handprints, and it's also a thoughtful and practical Father's Day gift! What a winner!
These cute Father's Day cookies come from Martha Stewart. What a sweet and cute way to show dad your love! Simply cute out the letters that you want out of cookie dough and bake them in the oven. Once the cookies have cooled down, package them up just for dad. He'll be thrilled with how thoughtful and delicious these cookies are!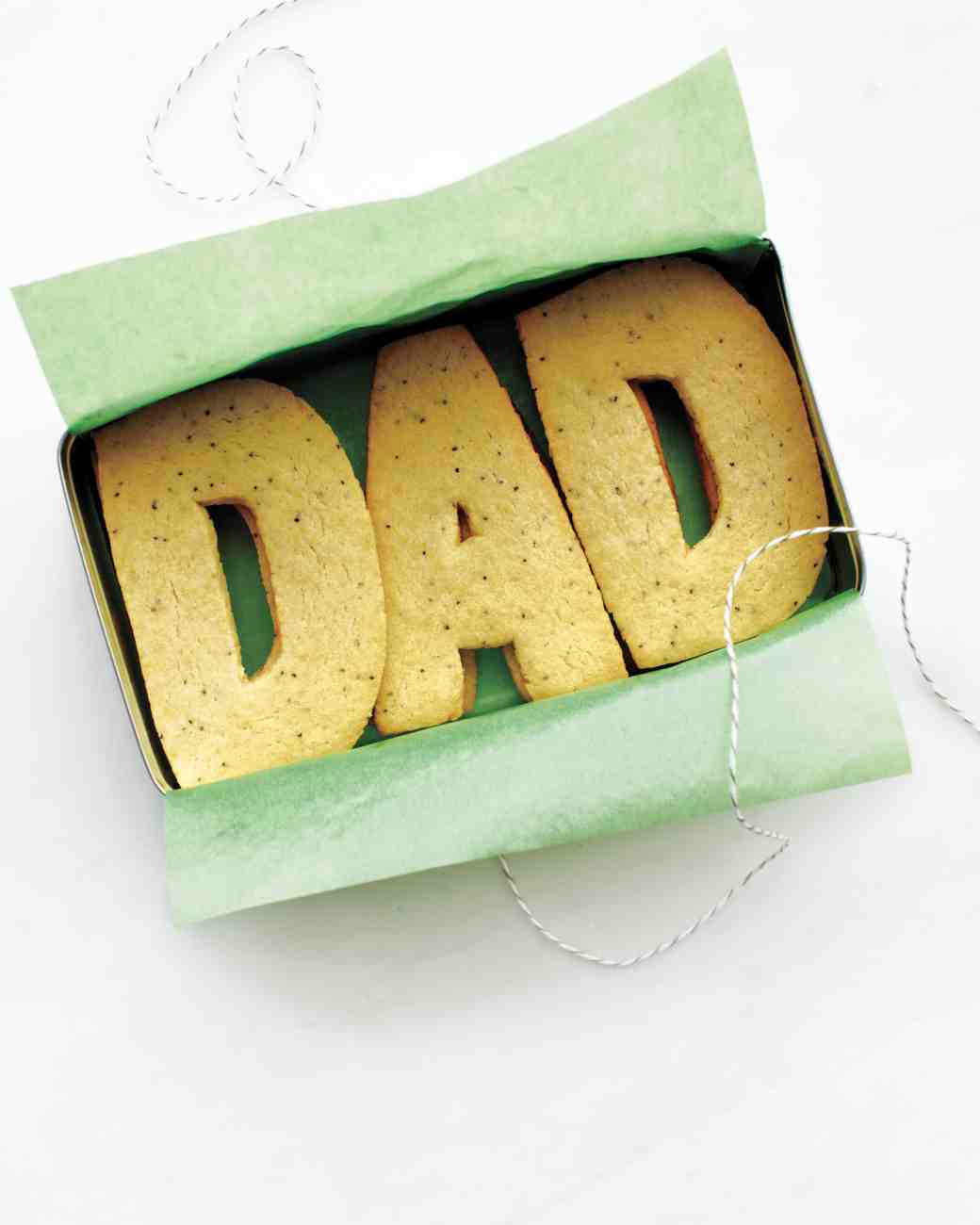 Kristyn from Lil' Luna suggests putting together a pop box set filled with dad's favorite candy for Father's Day. He's sure to love all these sweet and colorful treats. And you can personalize each of the tags for the bottles to show dad how much you really care and appreciate him.
Brit + Co posted a diy tutorial for a wooden bungee organizer that would be a perfect Father's Day gift. It looks expensive and fancy, but it's really not very hard to make! And if dad's a bit unorganized, he won't be able to thank you enough! You could easily have your kids help decorate the wood–handprints or name signing would be a perfect touch.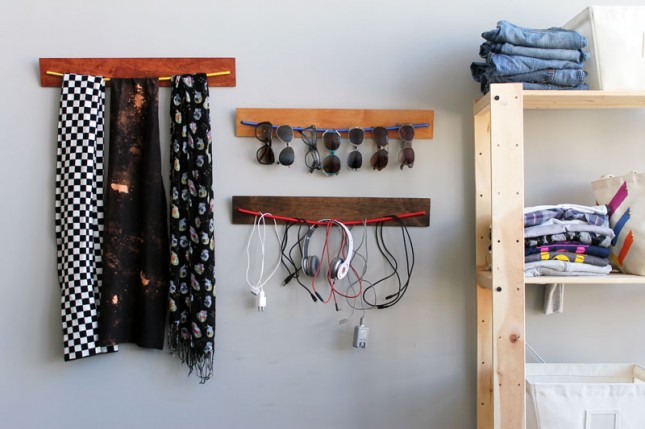 Tonia from The Gunny Sack has a tutorial for making this "World's Greatest Pop" jar. It's so cute and clever I can't stand it. Fill a large mason jar with all things "pop" (soda pop, bubbles, balloons, lollipops, etc) then put it altogether with this darling tag. Dad will love the thoughtfulness, and he'll probably share all the fun!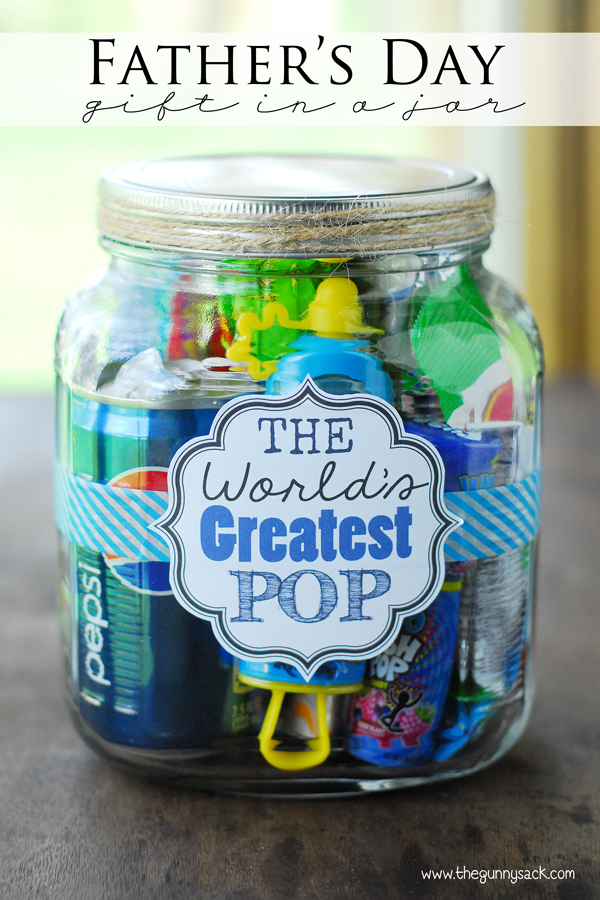 Kate's Creative Space suggests putting together breakfast-in-bed for the man of the house. You can serve breakfast on a tray, and accompany breakfast with this darling diy hat. Make sure you tell dad that he must wear this hat or he can't eat breakfast! You'll have a great Father's Day morning and a tradition that will last much longer.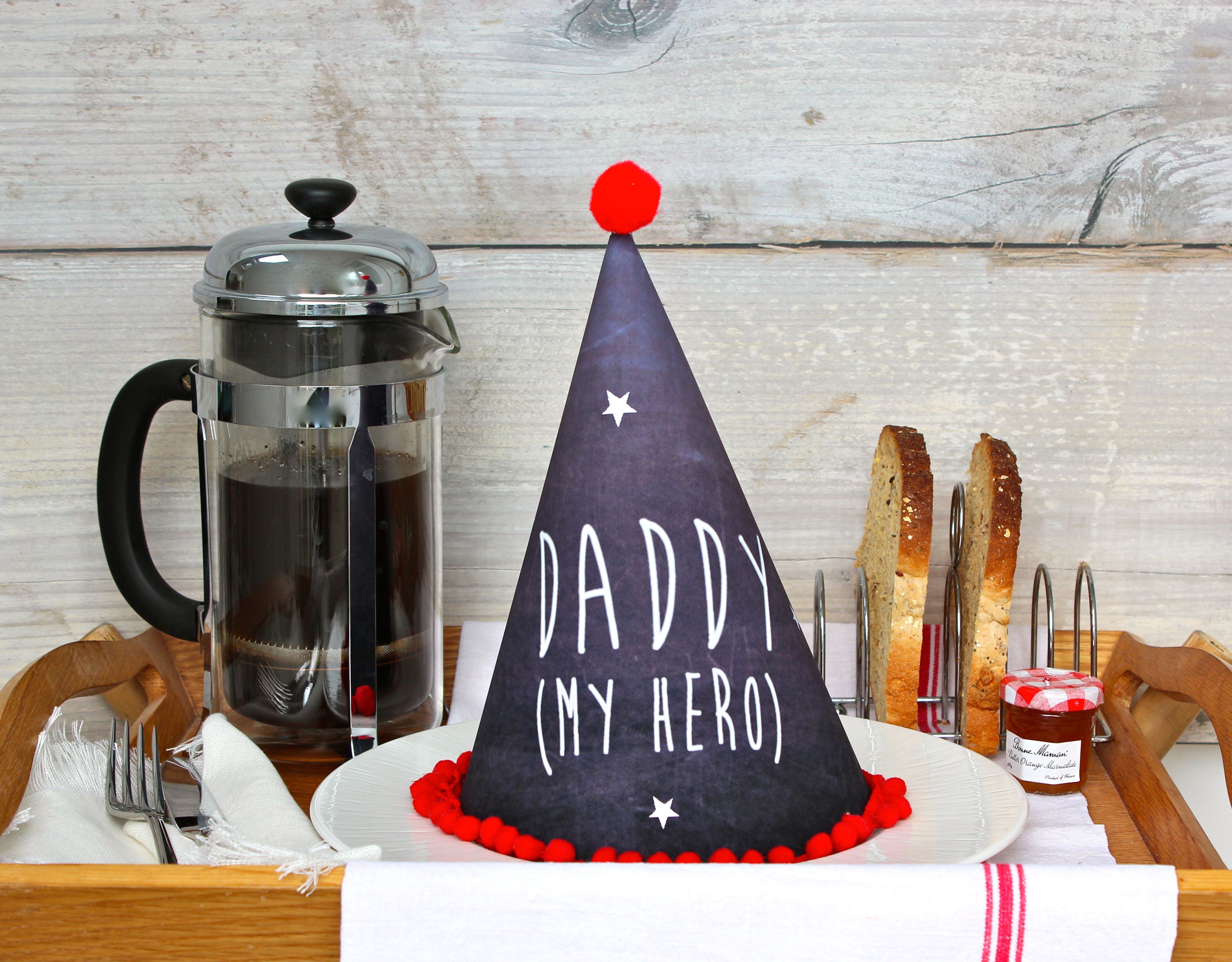 These diy Lego cufflinks are another cute idea from Kate's Creative Space. What dad wouldn't love these playfully chic cufflinks. You'll have to steal some Legos from your kids, but after that step, this craft is easy sailing! You'll need to find some blank cufflinks that you can attach the Legos to, then give this darling gift to your favorite father!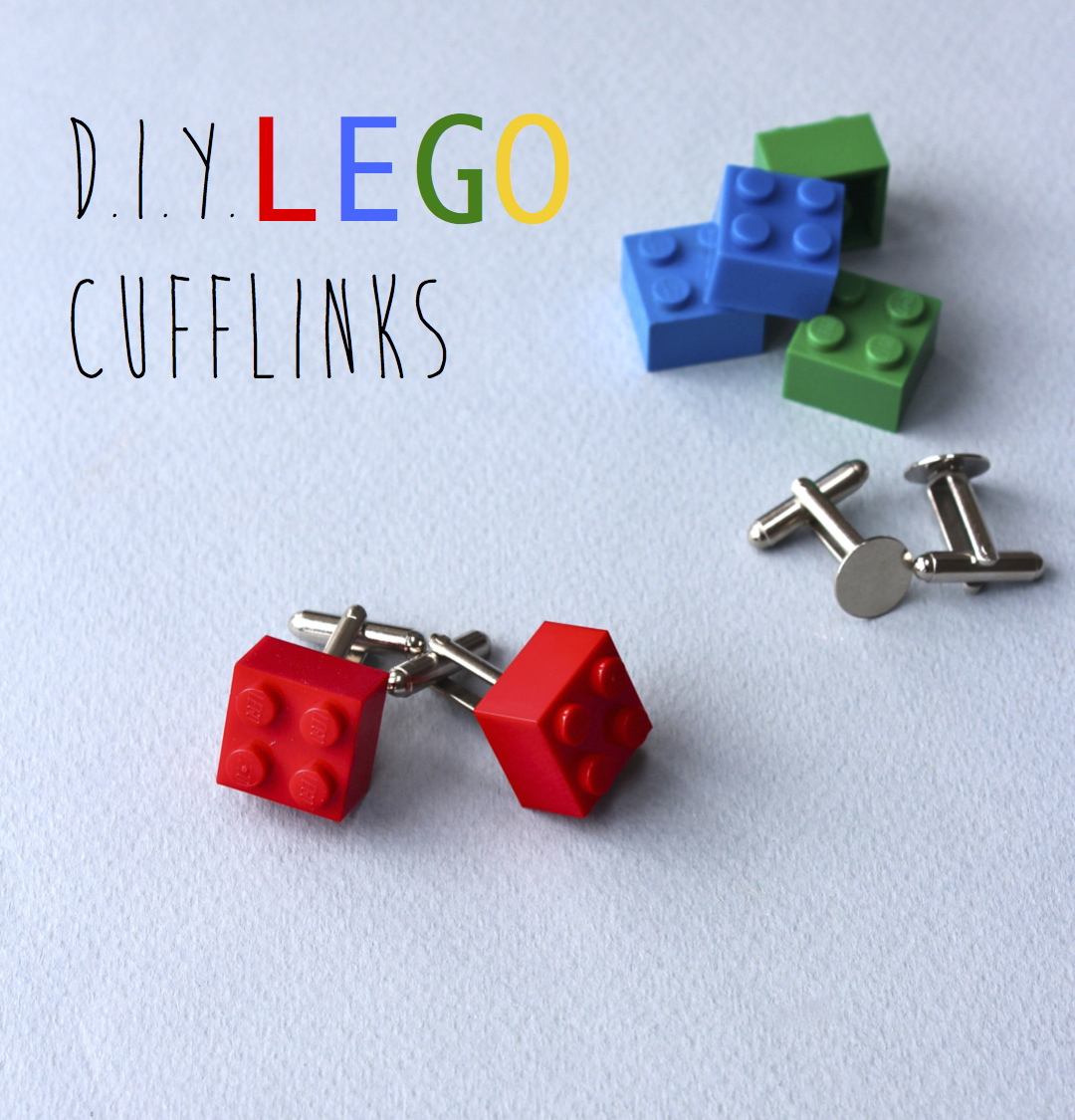 Chelsea from Sunny with a Chance of Sprinkles posted an awesome tutorial for decorating mugs with chalkboard paint. This is such a great gift idea for Father's Day! Write sweet notes, trace hand prints, or draw a portrait of Dad. When he washes the cup, draw on it again! It's truly the gift that keeps giving. You may want to include some of his favorite drink ingredients as well.