Over the last few months, I have really taken to making bread in the crockpot! It's one of the easiest ways to make bread, I discovered. Use my tips and tricks below to make these easy bread in crockpot recipes!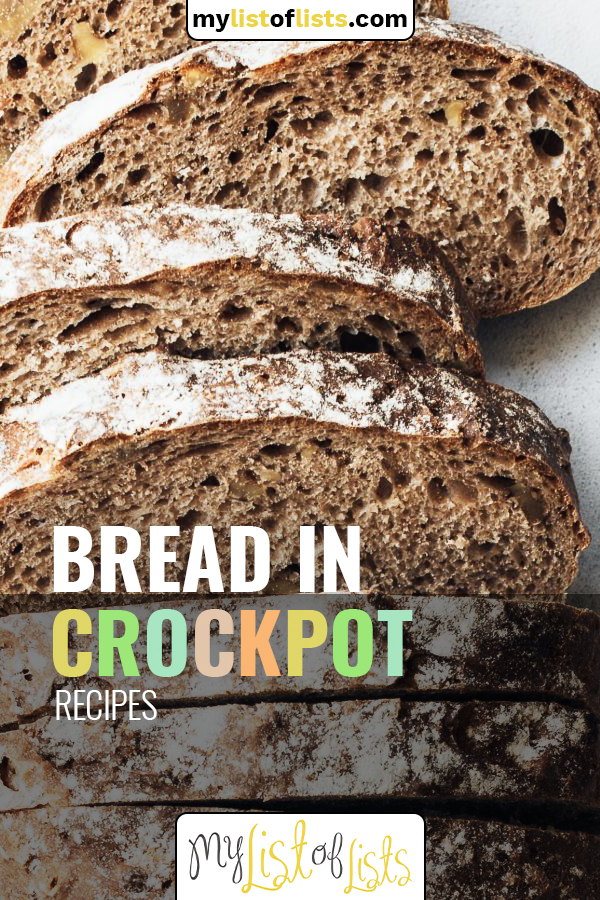 Bread In Crockpot Homemade: Tips
Before you begin making bread in your crockpot, there are a few tips and tricks that you should know about the process. First, all of these recipes call for your crockpot to be on its HIGH setting. Next, make sure you get up early to start these recipes because making bread in the crockpot is definitely an all-day affair. You don't have to put much effort in, but you do have to begin early in the day. Unfortunately, a slow cooker won't give you a brown, crunchy crust. So if this is what you want, put your finished loaf in the broiler for a few minutes at a time. Additionally, bread dough is messy. Line your slow cooker with parchment paper for a super easy clean up.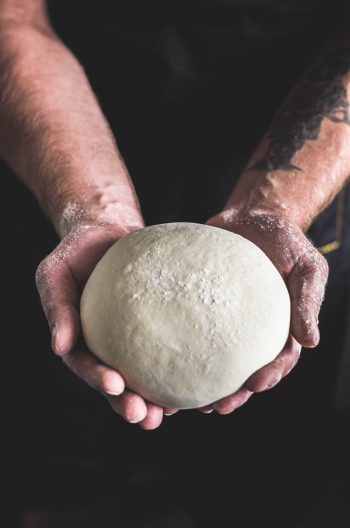 Bread In Crockpot: Recipe
Dying to make plain white sandwich bread? Then this bread in crockpot recipe from Jo Cooks is going to be perfect for you. You'll need sugar, yeast, white flour, parmesan, and salt to make this savory recipe.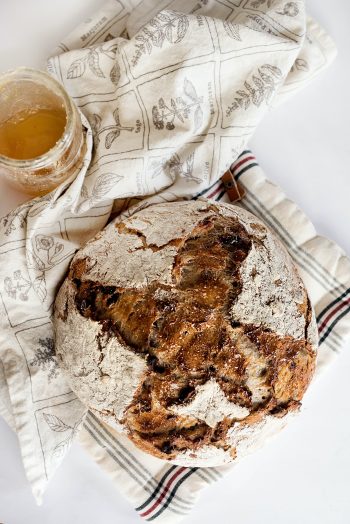 Bread In Crockpot: No Yeast
No yeast? No problem! It's still totally possible to make totally delicious dinner rolls without a few teaspoons of yeast. You'll just want to substitute it with mayonnaise and half and half. You can find the full (delicious) tutorial at Temecula Blogs.
Bread In Crockpot: Monkeybread
Monkeybread is a holiday breakfast staple in my house. My kids (and husband) all love this bread and simply cannot get enough of it! Monkey bread isn't actually bread at all, more like a pack of store-bought biscuits torn up and mixed into a delicious mix of sugar. Combine a cup of butter, 1 cup firmly packed brown sugar, 1/2 cup of granulated sugar, and a teaspoon of cinnamon together over a small saucepan and stir until melted and combined. Tear up your biscuits into bite-size pieces, place them into the crockpot, and then cover with your saucepan mixture. Cook for an hour on high and enjoy. Pretty easy right?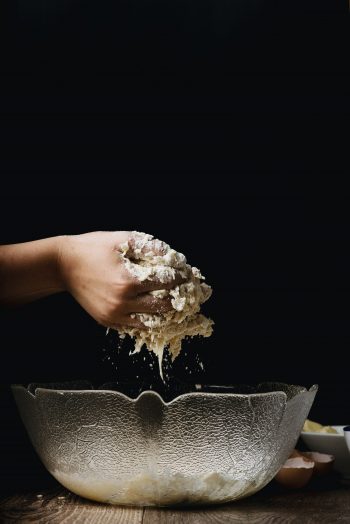 Bread In Crockpot: Beer
If you've never had beer bread, you are missing out on a timeless (and delicious) classic. You won't need yeast for this tutorial either, the beer already has plenty, but this walk-through from Better Homes and Gardens will help you make a flawless loaf. We love to pair beer bread with hearty meals like chowder soups, roasts, and even chili. The taste might be a little hard to get used to for some, but that is precisely what I like about it.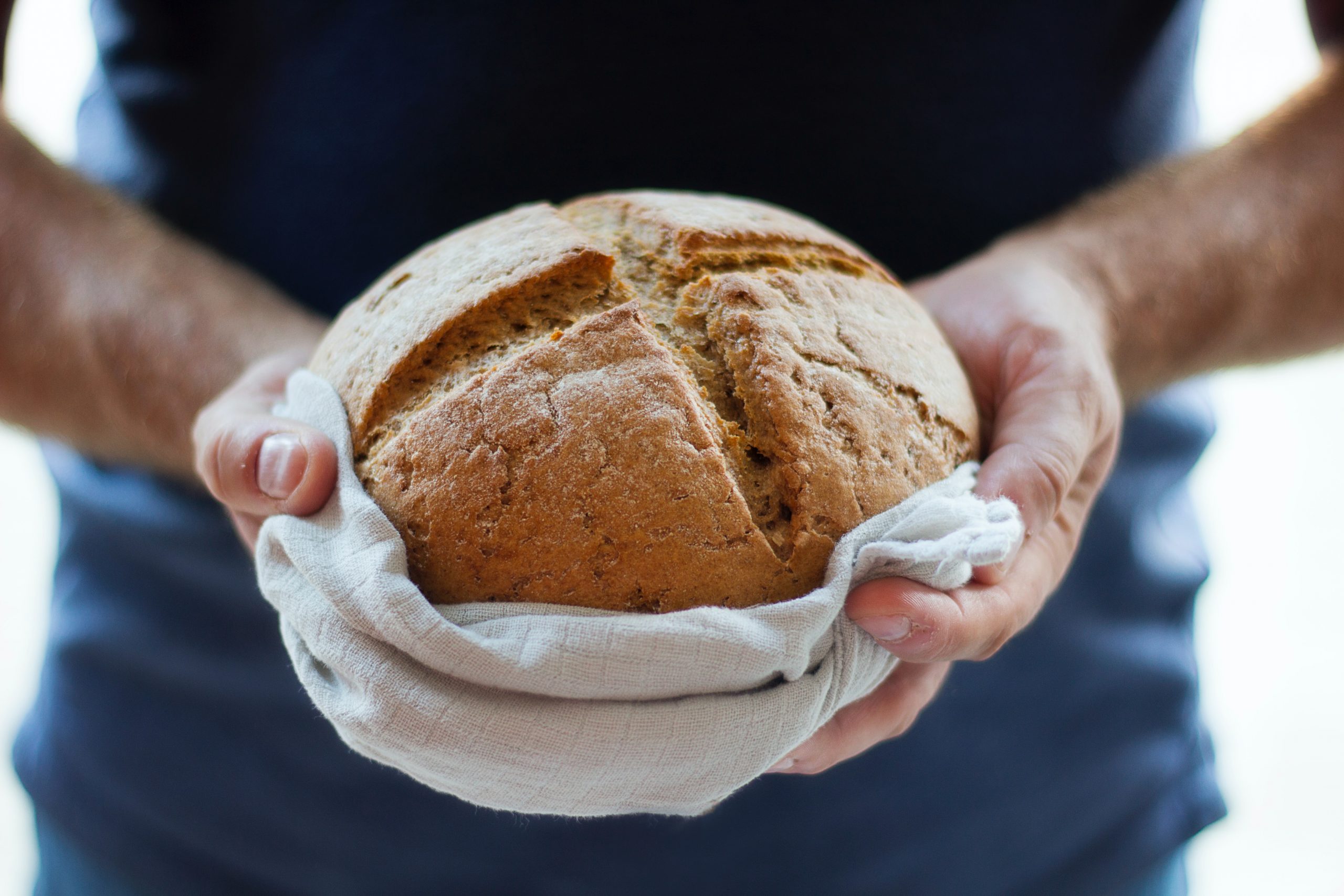 Bread In Crockpot: Banana
Chrissy Teigen would approve of this scrumptious banana bread in crockpot recipe. Make sure you let your bananas get REALLY dark, as that is the secret to a seriously sweet loaf. Find the full recipe at Delish, and don't forget to put TONS of chocolate chips into the mix!
Bread In Crockpot: Sourdough
I love making sourdough bread, even though it is kind of a week-long process. Before you can put it in the crockpot, you need to create a sourdough starter out of fermented yeast. To begin, combine 1 packet of yeast to 1 cup white flour, 1 cup whole wheat flour, and 2 cups of warm water. It should resemble a sticky paste when combined. Cover the starter and let it sit out in a warm place overnight. Continue to mix and feed it, halving the mixture every day, until day 4. On day four, you can put the fridge in the starter for long term use. It will need to be fed a spoonful of sugar every 72ish hours. Now that you know how to make starter, use this tutorial to figure out how to cook it in a crock pot.