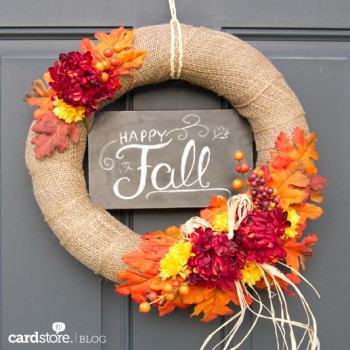 You can't do fall porch decorations without a great looking wreath hanging on your door. Get creative and use leaves, fall-colored paper, or anything else that looks great!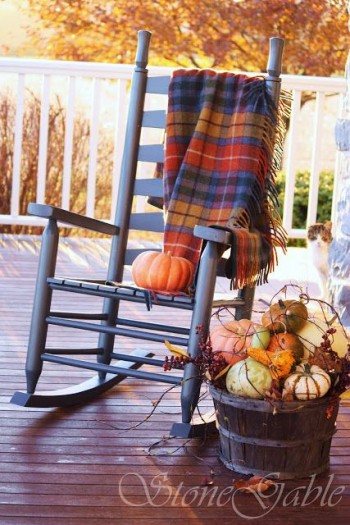 Add a rocking chair to your front porch for a cozy, cottage feel in the middle of fall! It's not only cute, but you can also sit in it at night until it gets too cold!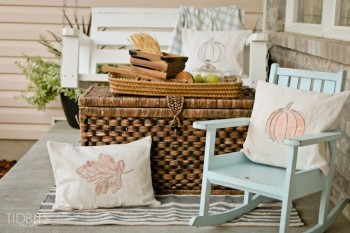 Add some fall inspired pillows and blankets to your bench and other sitting areas on your porch. Plaids, oranges, yellows, and browns are always a good choice.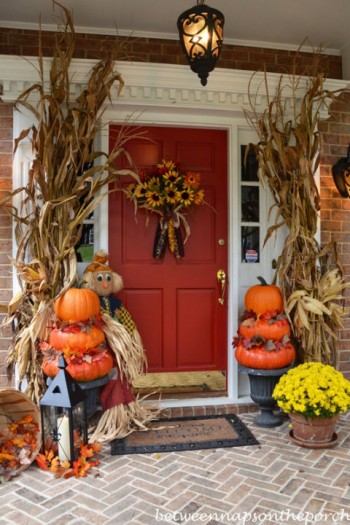 I love the idea of using corn stalks to decorate around your porch! These especially look great when they're used to frame your door!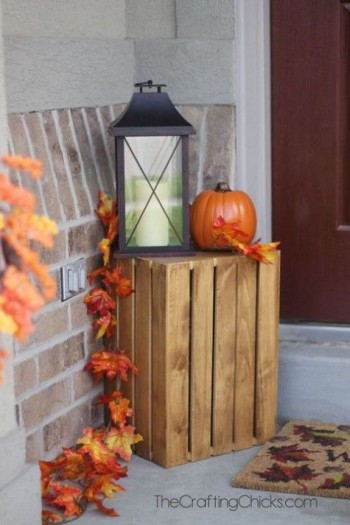 Use some vintage and rustic looking wooden crates to decorate your porch. You can store any kind of item or decoration in them, making them twice as useful!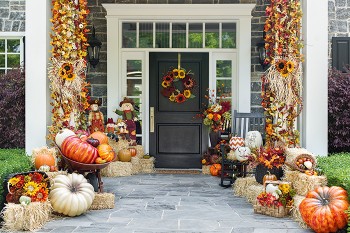 Get all sorts of harvest decorations for your porch. Things like pumpkins and gourds are a great start and really bring a fall feeling to your porch.
I think burlap is pretty much a great fall decoration and looks awesome anywhere, even on the porch. Use it to decorate your door, chairs, table, or whatever else you can.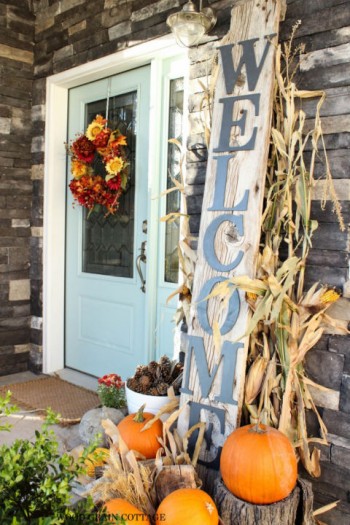 Get a fun fall sign that either has a fall saying and/or is inspired by fall colors and textures. A nice, simple welcome sign with fall themes is a great idea.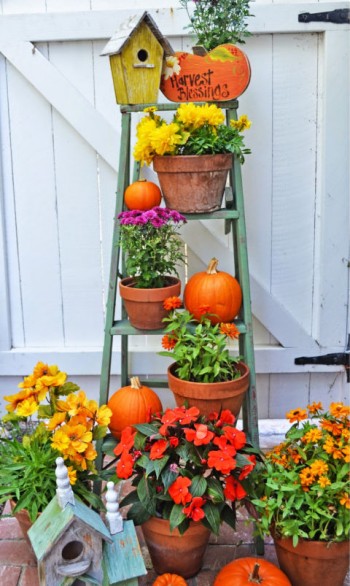 Use a ladder to decorate your porch and put fall-inspired decorations on it! You can put little pumpkins, fall flowers, or anything else you want.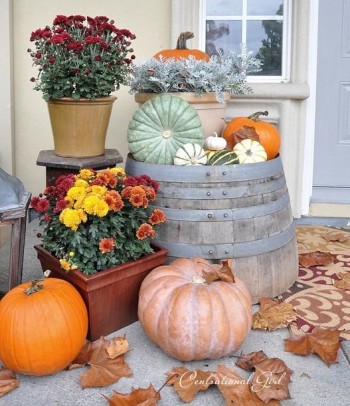 Full or mini barrels are great for decorating your porch. You can use them as stands for your other decorations, or plant flowers and fall foliage in them, as well.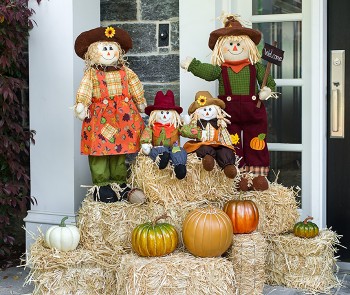 Scarecrows are pretty classic in fall, so get a super cute one for your porch. You can actually even make your own, if you really wanted to!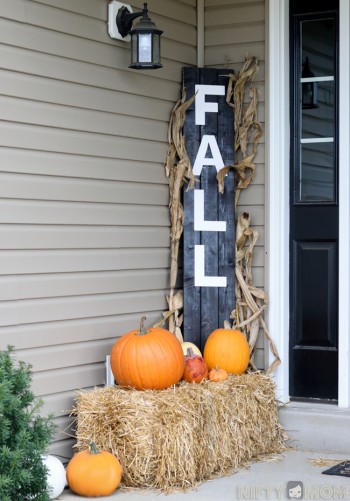 Hay bales are such a fall decoration and they're great for the porch because, if they start to fall apart, then it won't get the interior of your house super messy!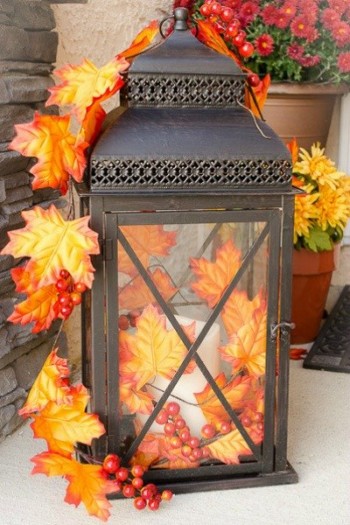 Get rustic looking lanterns that you can scatter around your porch to get some great fall-themed decorations! You can even use the lanterns to add some extra light as the sun goes down earlier.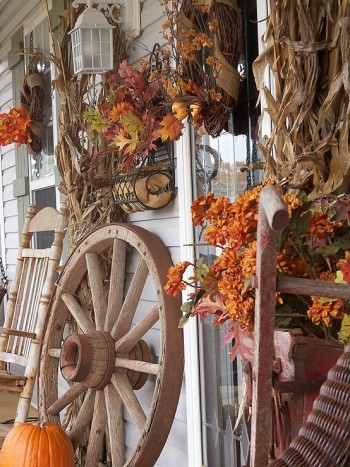 You may need to be a bit picky with what parts you use, but using wagon parts as decoration is actually pretty fun! A nice little wheel here or even the handle (or the whole wagon!) is a great idea.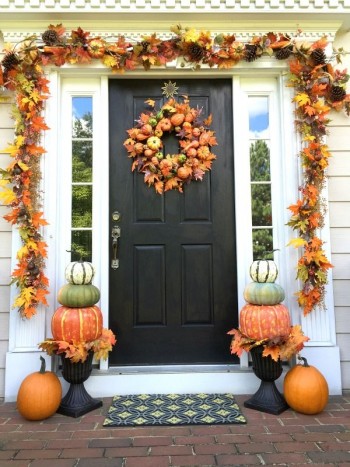 Use a fall inspired door garland to pull your whole porch together! Choose foliage and colors that reflect fall and also go really well with your home's colors.