Thanksgiving is only a few weeks away and I've already started planning my family dinner.  I'm DIYing most of my decorations, and recently I got the idea to send my guests home with a DIY Thanksgiving treat bags.
I had so many different patterns to choose from and I sent them to my friend for her advice. And the first thing she said was that she wants to make some for her classroom of students! No matter your age, a Thanksgiving treat bag is always appreciated. Here are some ideas to make your own.
Thanksgiving Treat Bags
Thanksgiving Treat Bags For Kids
My kids love bright and colorful things, so I think these will be perfect for the table this year. Though no one probably needs to eat anymore at the conclusion of the day, a little candy is always appreciated. Fill it with favorites like gummy worms, jelly bellies, and even lemon heads.
If filling them with candy isn't the route for you, filling it with fun Dollar Store games is always a hit. Bouncy balls, squishy hands, and mini coloring books (with crayons of course) are good ideas. These are especially a hit if the intended recipient is headed out to another dinner at a boring relative's right after yours.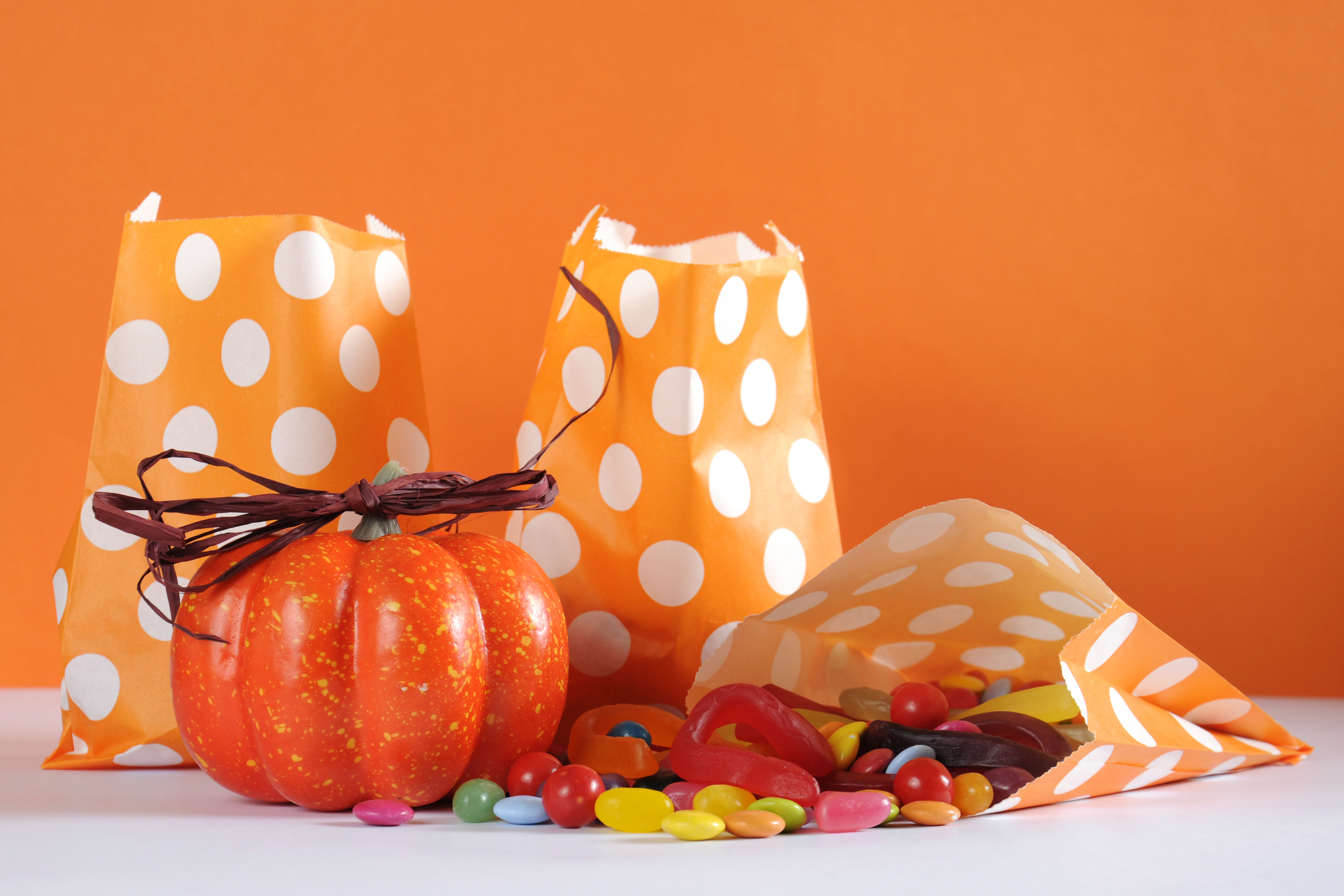 Thanksgiving Treat Bags For Adults
I like to make the treat bags for adults a little bit larger so you can fit more of the good stuff in. And while candy (as I mentioned before) is always a welcomed gift, I like giving the people what they want: RECIPES OR LEFTOVERS. I don't mean to toot my own horn, but my stuffing and mashed potatoes are always the hit of the party. I love to share leftovers and recipes. If you have a dish item that you're known for, consider giving out your secret with a goody bag full of leftovers and the recipe. You can purchase large burlap bags for the totes. Or, you can make your own to cut down on plastic waste if that matters to you.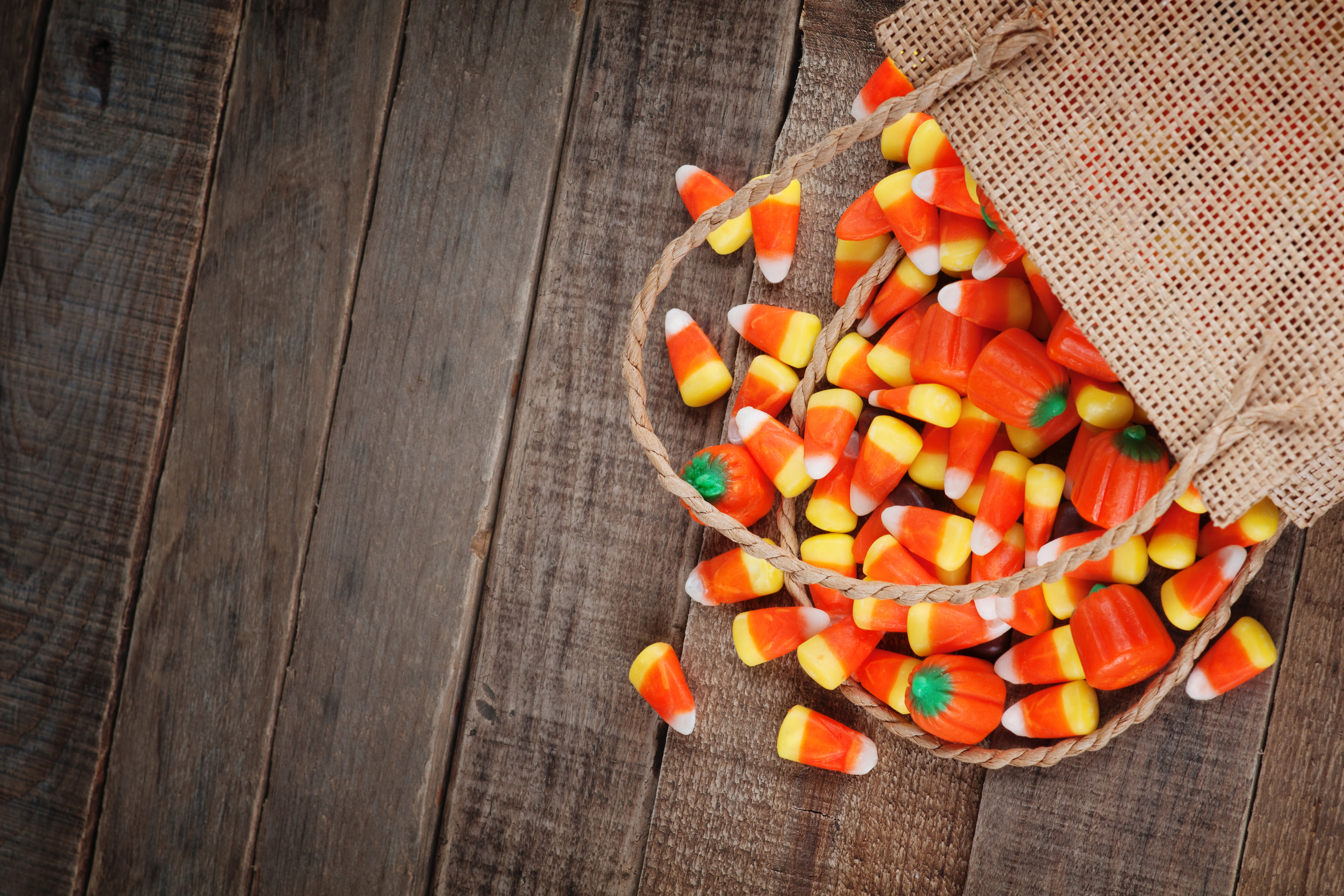 Thanksgiving Treat Bags For The Class
Teachers aren't allowed to give the students homemade goods where I live. So something like the idea below would be a perfect option for classrooms. Alternatively, fill with little school supplies. Think things like pencil top erasers, holiday pencils, or other goodies. If you're spending money on your class, may as well make it count right? Get the cute labels from here.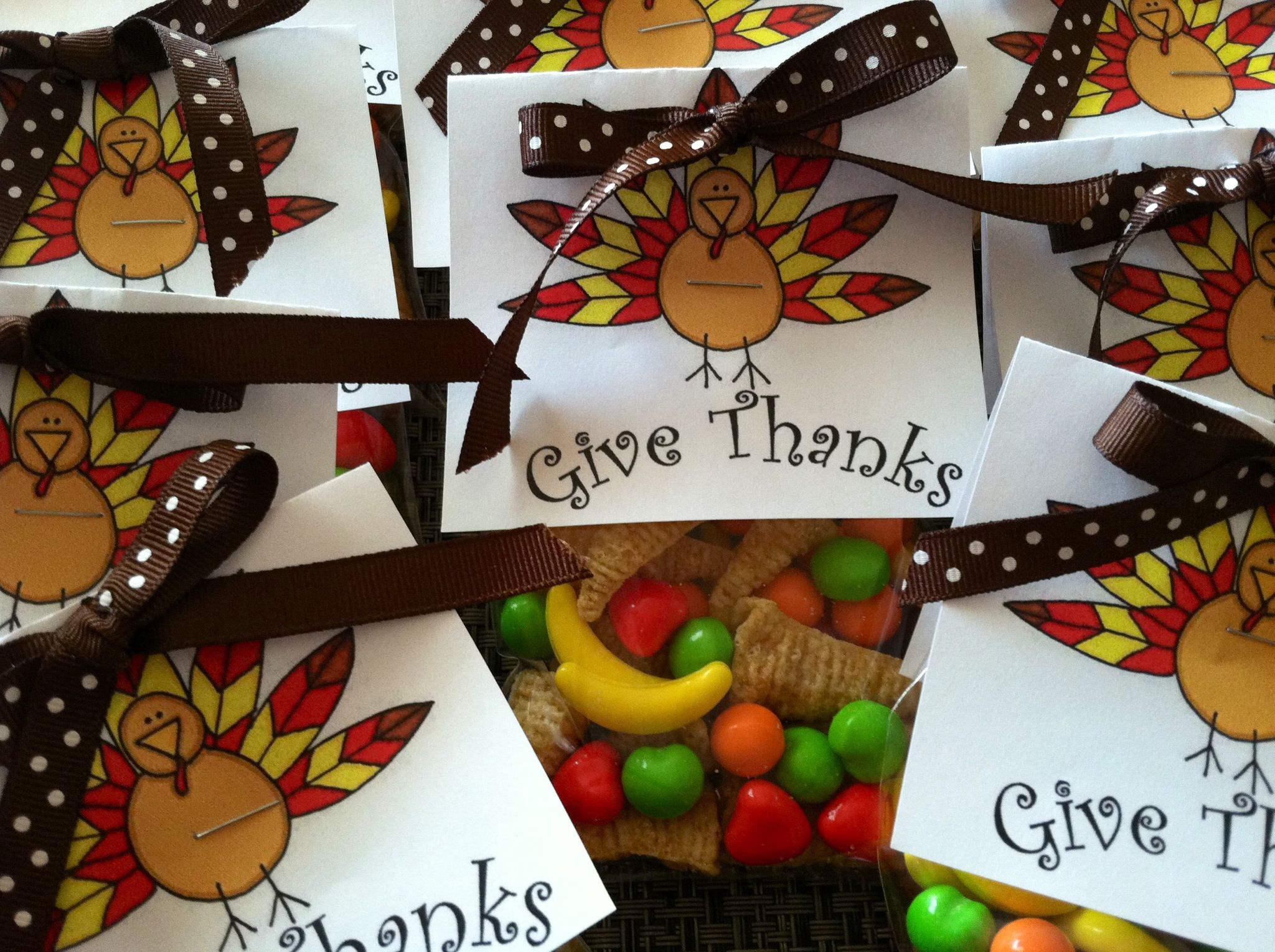 Thanksgiving Treat Bags Favors
If you love the idea of giving out Thanksgiving treat bags, but aren't sure what to fill it with, check out the list below.
-Homemade pumpkin cookies
-Caramel popcorn
-Hot chocolate mix and smaller bags of toppings
-Mini homemade pies
-Homemade caramel apples